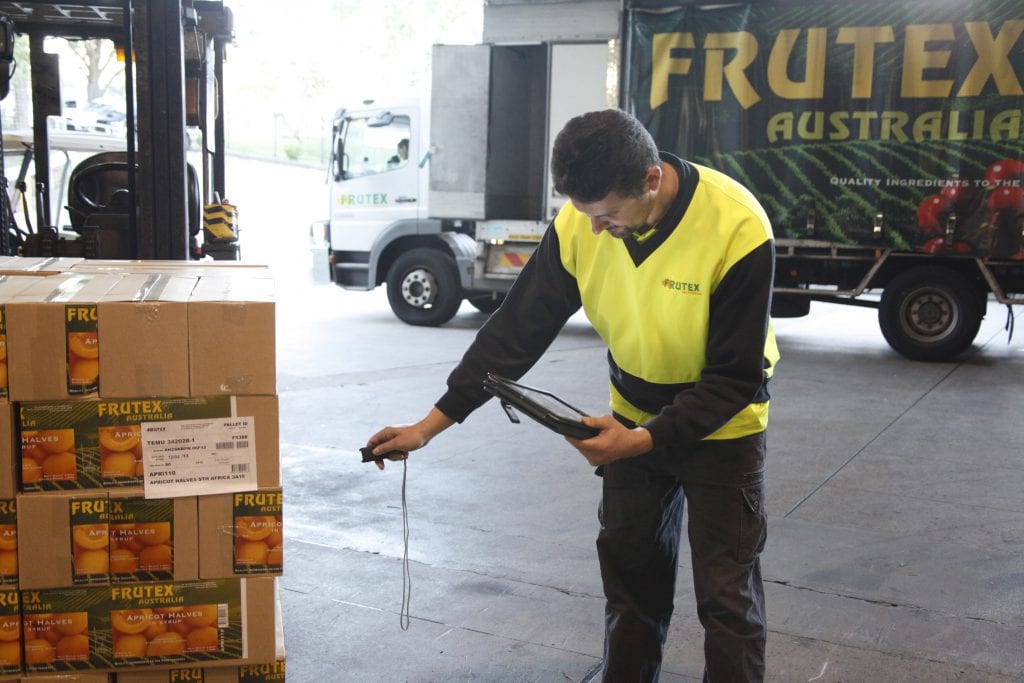 All companies with inventory generally conduct their Stock taking at the end of the financial year. Few companies run a Stocktake every week or every month to make sure that their software system reflects the actual number of items they have on the shelf. Stock-taking or inventory checking is the physical verification of the quantities and condition of items held in an inventory or warehouse.  Usually the production planner or manager is tasked with carrying out a Stocktake in the company. Traditional pen and paper method is prone to errors, is time-consuming and very difficult. Sometimes these errors cause unnecessary costs.
Traditional Stock taking can be broken down into several steps 
– Export product list,
– Prepare and print file from excel,
– Count inventory,
– Merge all paper information together,
– Make amendment to excel file or remove rows with no change,
– Clear all allocation,
– Save as CSV and import
– Re-allocate the inventory
But these steps are quite cumbersome !
With the Sapphire custom WebPack Solution, preparing for stocktake is very easy. Sapphire WebPack is directly connected real time with the main SapphireOne solution and supplied with the existing master data from the inventory management system. With the Sapphire WebPack solution employees simply carry out the stocktake in the warehouse using an iPad, iPhone or any device that support a browser. iPad connected with Bluetooth scanner for bar code scanning makes inventory checking simple. Correspondingly, the SapphireOne main system updates all the stocktaking simultaneously. Using the Sapphire WebPack means that you can obtain stock data quickly and reliably in a timely manner.
Streamlines Stock taking processes :
The Sapphire WebPack streamlines inventory management business processes. Instead of traditional Stocktake steps you can now simply focus on the primary three tips for successful stock taking or inventory checking.
Tips 1: Ensure that all your inbound shipments are closed off.
Tips 2: Finalise the sale orders. So if you have dispatched a sales order ensure that it's also been invoiced and physically move that stock away from the area where you are counting
Tips 3: Ensure that your pick faces are clean, neatly stacked and levelled off as much as possible. If you have got nice level pick faces it makes it far easier to count and makes it an incentive for people to ensure that its accurate.
Stock taking or inventory checking – 30th June 2017 
Sapphire Custom WebPack has streamlined stock taking for Frutex Australia on the 30th June, 2017, the last day of financial year. 60 thousand square metres of Stock-taking was conducted by 45 people in 1 day by Frutex Australia with Sapphire Custom WebPack. Here is the summary of the day, 30th June 2017 for Frutex Australia –
60,000 square metres of stock-taking completed in a day
Stock taking from 7am to 5pm
19 teams of 2-3 people on iPads
4242 individual counts
6 Individual Warehouses, 2 Freezers and a Cool room
HARRY MAGIROS, IT/Marketing Manager, Frutex Australia is one of our happy Customer. Are you happy with your existing ERP software?
Stocktake timeline in the warehouse of Frutex, Australia
Here is the Stocktake timeline in the warehouse of Frutex, Australia – Snapshots of every hour from 7 am to 5pm.
The SapphireOne financial packages is an industry leader in both functionality and features at an extremely affordable pricing. View the pricing plans or discover how SapphireOne ERP, CRM and Business Accounting software suite can help your business by requesting a live demo today.