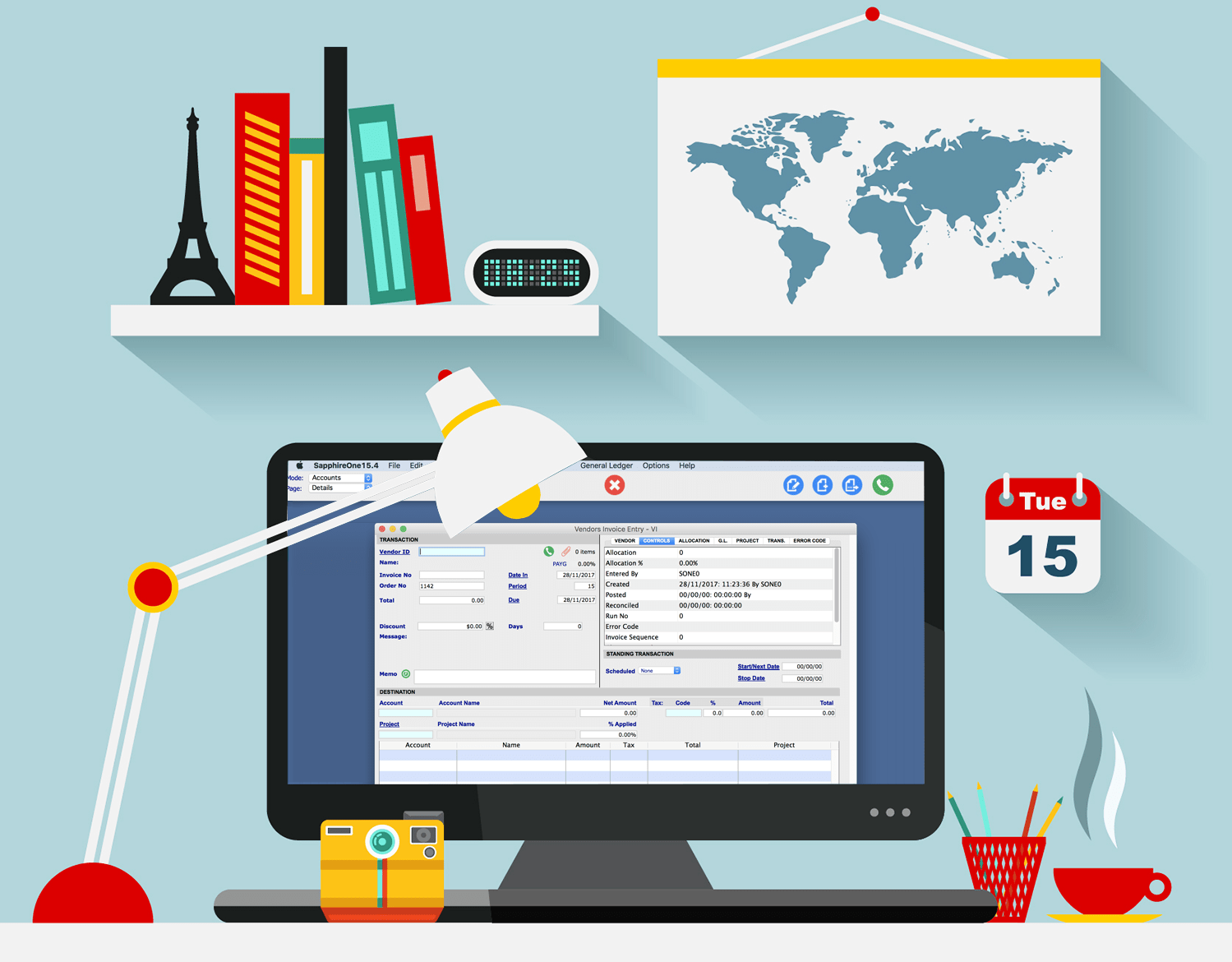 Tracking vendor invoices (bills), processing and eventually paying them is an essential part of the business management process. And while you may think 'oh well my Account Payable (AP) department is managing quite well,' deficiencies in the process of managing accounts payable, however minute, is one that sets up the precedent for innumerable unfavorable business scenarios including :
A significant increase in processing costs
An unproductive increase in AP team size
Straining company relations with suppliers
An increased risk of losing potential volume rebates
So what exactly propagates these detrimental situations in an accounts payable department? Quite a handful of them actually, we've selected the most common and relevant of them all.
Automate your accounts payable practice and you will reduce the time required to process an invoice
Problems with Data
Errors in data entry are without a doubt one of the most challenging issues accounts payable departments have to deal with. Manually inputting data from records and invoices is not only time consuming but also cost intensive and prone to mistakes – mistakes that could escalate into potentially business crunching errors. It's a well-known fact that over 88% of all data entry task orchestrated on an excel worksheet (the choice manual data input method for most organisations) are laced with significant errors.
Isolating these errors and implementing measures to correct them via manual processes is a tedious process bereft of any assurance of 100% accuracy.
Poor Transaction processing
When accounts payable is handled by a team using manual methods, the risk of mismanagement of invoice processing is significantly heightened. And while specifying a processing blueprint to employees cuts down this risk, that route only works to some extent for small accounts payable departments. Bigger or rapidly expanding organisations with larger accounts payable departments will struggle to maintain consistency when dealing with invoice processing. Luckily an automated system with sound logic and algorithm controls solves this issue without any stress.
Bulky unmanageable records
Organizing and maintaining any category of records is an already a tedious process, talk less of records emanating from the accounts payable department; a department well known for the large volume of inflow and outflow transactions. If your business uses a manual procedure to undertake this task, you'd agree with me that efficiently filling and tracking relevant documents at the time of need might be a tricky procedure.
Again this is a problem electronic systems, like SapphireOne readily do away with. Not only do they sort this info in real time and without stress, they also go the extra mile to make the information retrieval relatively stress free
Exposure to vulnerabilities
The accounts payable department is the major conduit vein through which money leaves an organisations account; hence it is one section often targeted by fraudsters. Most small businesses and start-ups treat fraud protection as irrelevant, that is until they become victims – don't be that start-up.
The issue with the majority of fraud control mechanisms is that they do not integrate well with manual AP departments, they require an automated AP system that electronically delivers the necessary variables needed to keep a keen eye out for your business. Set up correctly, fraud deterrent systems curate all activities of your business, by enforcing company rules/policies and tracking suspicious activities.
In the end, the efficiency of an accounts payable system cannot be overemphasised, in its role with the day to day running of business. To absolve your organisation of the risks brought on by this deficiency in accounts payable departments, it is critical to implement an effective accounts payable system.
For a sneak peek at the full capabilities of an account payable system check out Sapphireone and request for a live demo, its everything you'd ever need to make your accounting system a breeze.