January 17, 2020 * Archana at 2:55 pm
Linda's favourite feature in SapphireOne is the Calendar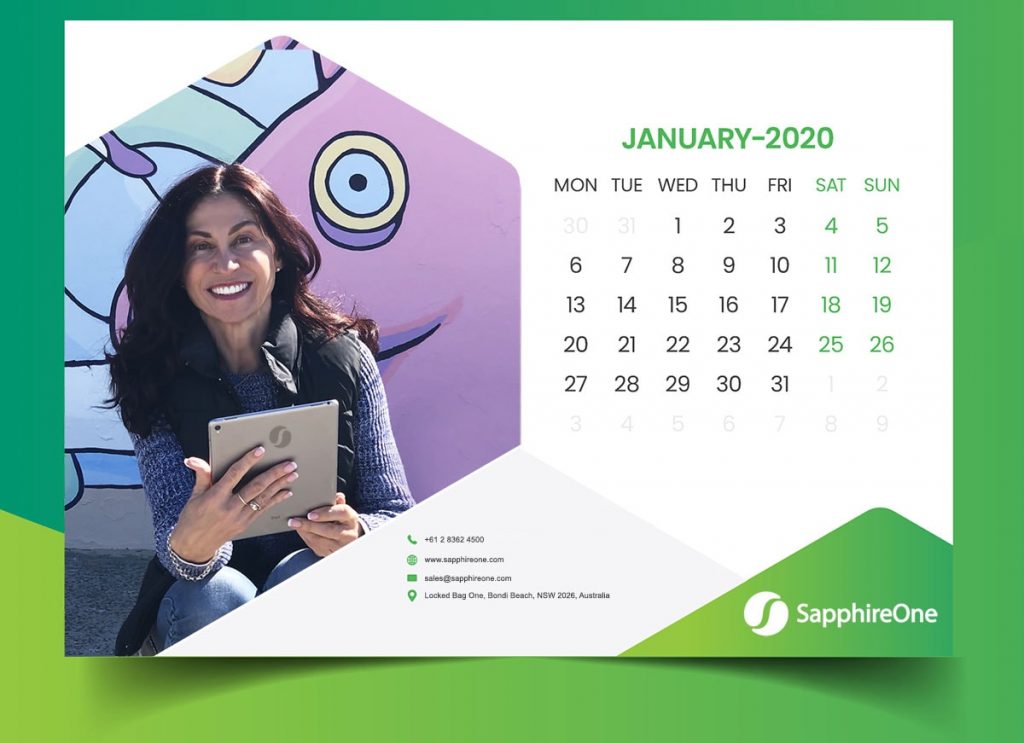 Q: Why do you like the Calendar so much Linda?
A: There are many reasons. One reason I like calendar is because I approve all the bills in the office and when my staff enter these bills as invoices in SapphireOne, you can link them to the SapphireOne Calendar. That way we never miss a payment deadline.
Q: How do you find your actions that you have entered?
A: On the right hand side of the calendar there is a drop down called Tag. You can select the tag that you create all your action under and this will show just your actions.
Q: If you have recurring payments or need to do things on a regular basis, do you have to type it all in again?
A: No, you don't have to type all the information in again, you can create an action in the calendar and instead of typing all the details in each time again, you can clone an action and all the details will be the same, all you need to do is change the date or time. To clone an action in calendar you click on the action and it brings up a selection of things you can do including clone. This is extremely useful and time saving.
Q: What other features do you like?
A: You can link an action in calendar to a vendor or a client. So it makes it easy to find all the information you need and any documents that are related to your action.
You can put all the staff holidays in the calendar and tick the box on the right hand side of calendar that says "Show Employee Leaves" so I know who is away at a click of this box. I don't want this showing all the time in my calendar so I can turn this off and on as I need it. If you want to see the whole month in Calendar you just click on the tab at the top right hand side of the calendar. Otherwise you can see a day view or a week view.
Tags : -