January 15, 2020 3:30 pm | by Loren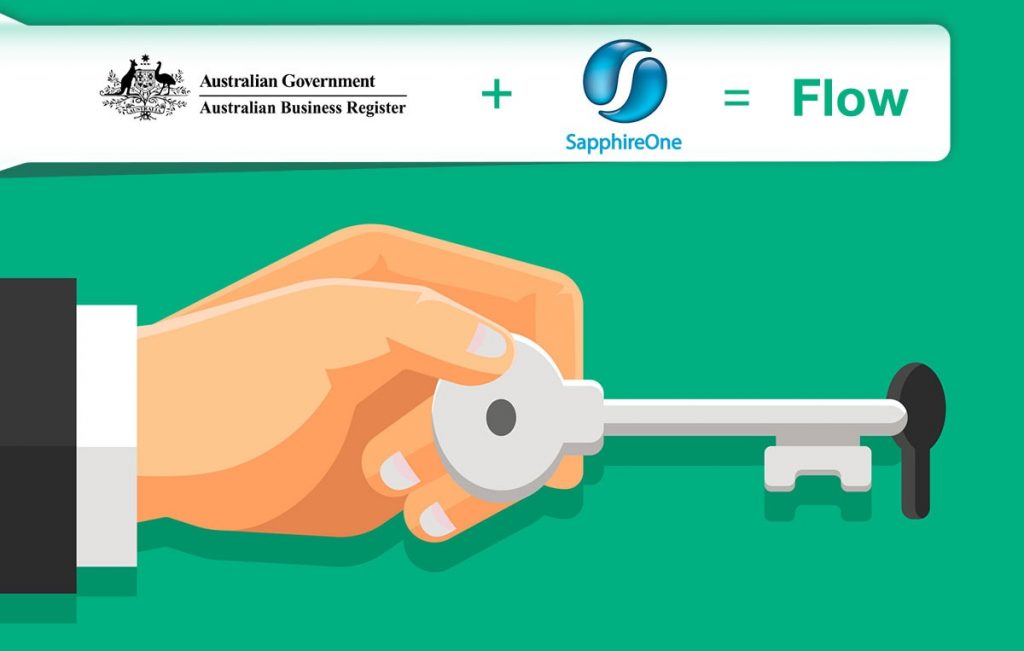 Your AUSkey will retire in March 2020 and will be replaced with myGovID.

At the end of March 2020 your AUSkey will no longer be valid and will be replaced with your myGovID. Your myGovID can be managed using the ATO's Relationship Authorisation Manager (RAM) –  This will allow you to link your myGovID to your ABN and manage who can act on behalf of your business online.
You can already use myGovID and RAM for some participating government online services. This will extend to more government online services that use AUSkey or Manage ABN Connections.
Before you can submit a Single Touch Payroll event (STP) or submit a Business Activity Statement (BAS) through Standard Business Reporting (SBR), your AUSkey will need to be replaced by new machine credentials which are a component of the Machine to Machine (M2M) authentication solution.
Please click on the link below which explains how to create the machine credentials in the ATO Relationship Authorisation Manager which includes the steps you need to complete and details on installing the browser extension. There are several links to videos which will guide you through the process.
https://info.authorisationmanager.gov.au/business-software-user-or-provider
Machine credentials
The machine credential is installed on your computer and facilitates you to interact with the ATO online services through SapphireOne.
The Machine credentials are created in the Relationship Authorisation Manager (RAM) and replaces the AUSkey.
You will need to download and install the application plugin (Machine credential download/browser extension) compatible with your computer's operating system:

Please note: Apple Safari, Windows Explorer, Microsoft Edge will not work with this plugin.
SapphireOne requirements are 17.2.1 or greater.
Please visit the Australian Taxation Office website for more details: https://info.authorisationmanager.gov.au
November 26, 2019 8:54 am | by Loren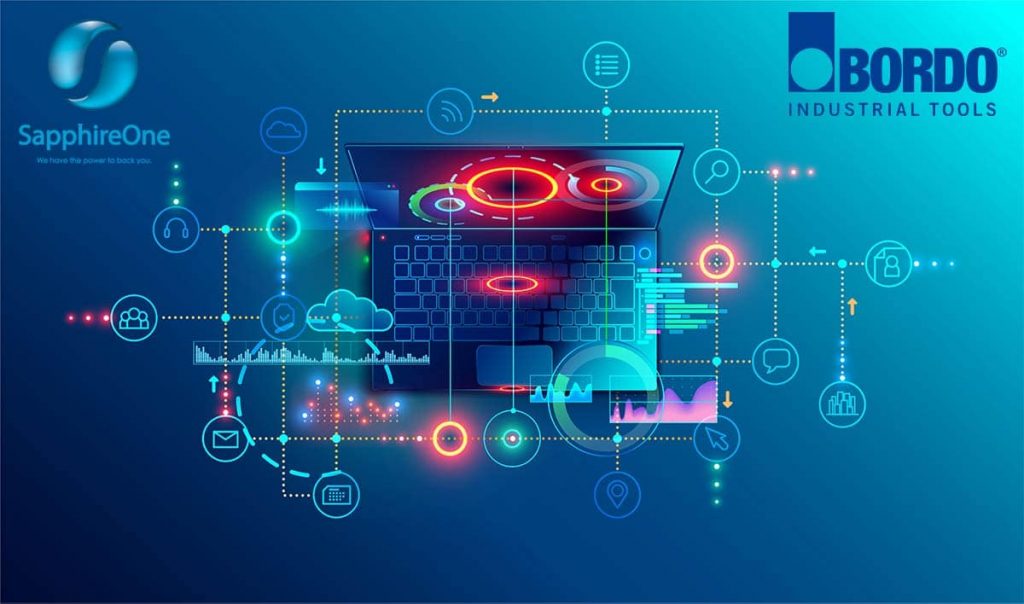 With SapphireOne's highly customisable web/internet API you can create an amazing customer experience, where all clients who have access to your API browser can connect with you in real-time.
Business Benefits of Sales Web APIs
Help build brand loyalty
Brand loyalty creates a strong tendency for your clients to consistently buy your brand rather than your competitor's brand. This is important for your business because it means you will see the same customers come back again and again. This results in stable, lucrative and continuing business, great customer engagement.
Provide useful tools to customers
Customise your website, manage shipping and payments, listing of all your products, pricing and availability with a complete end-to-end solution. With rich data sources and a strong API, your clients have the ability to access the information they require in real time.
SapphireOne Sales Web API Integration for Bordo International
Implementation of Sales Web API has brought tremendous success to our clients. With the integration of web API, now our clients can automatically integrate SapphireOne with their websites.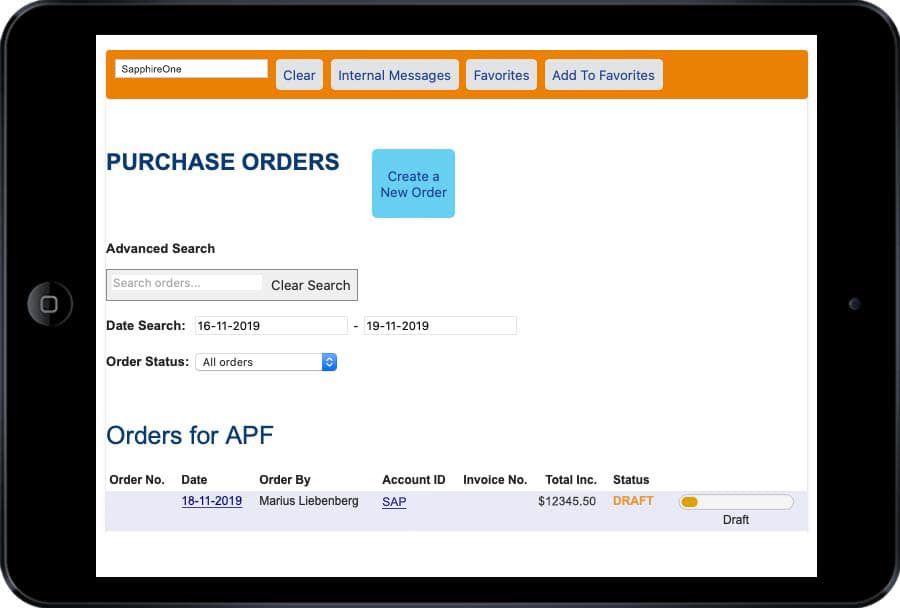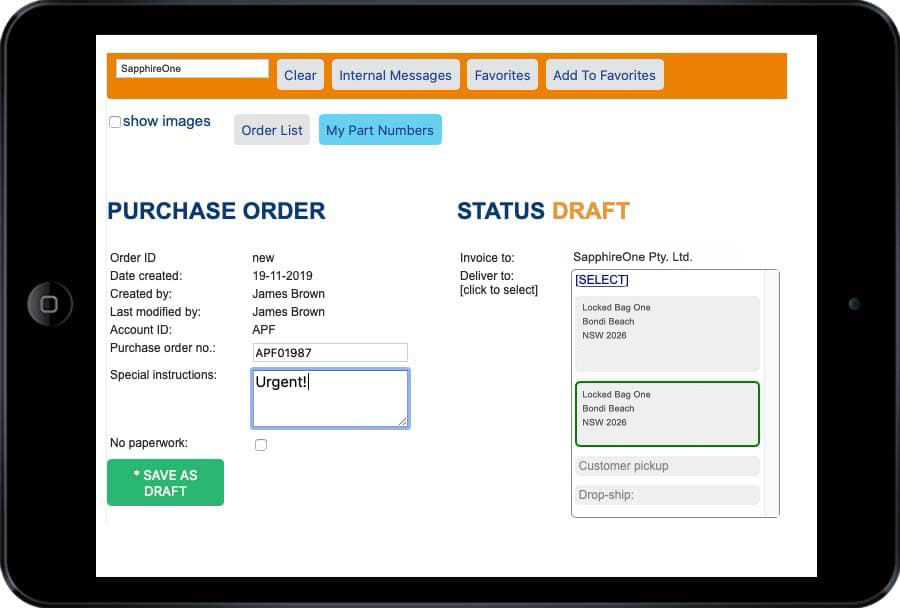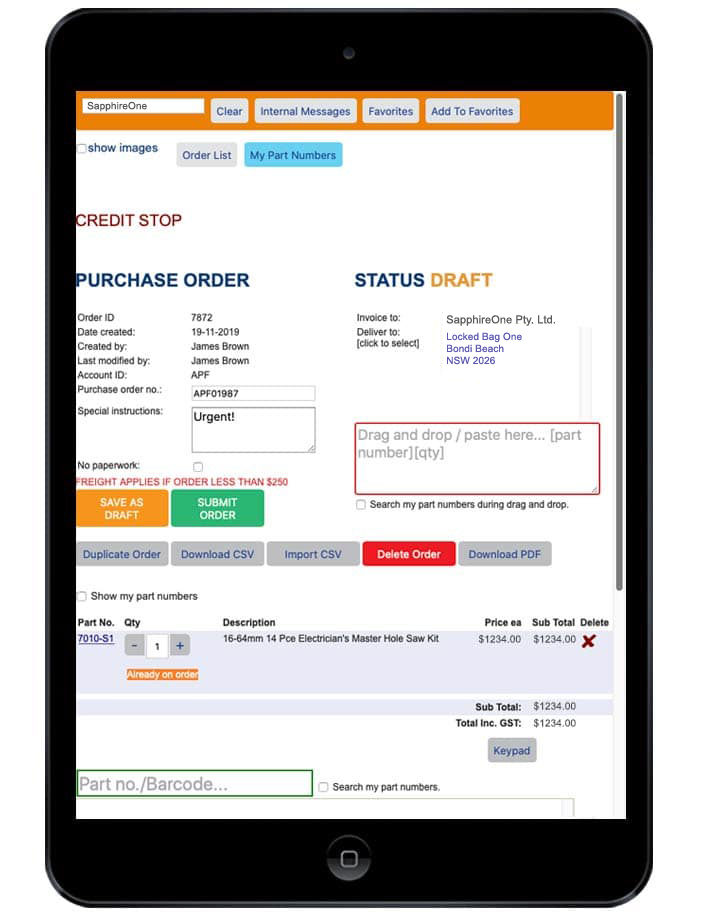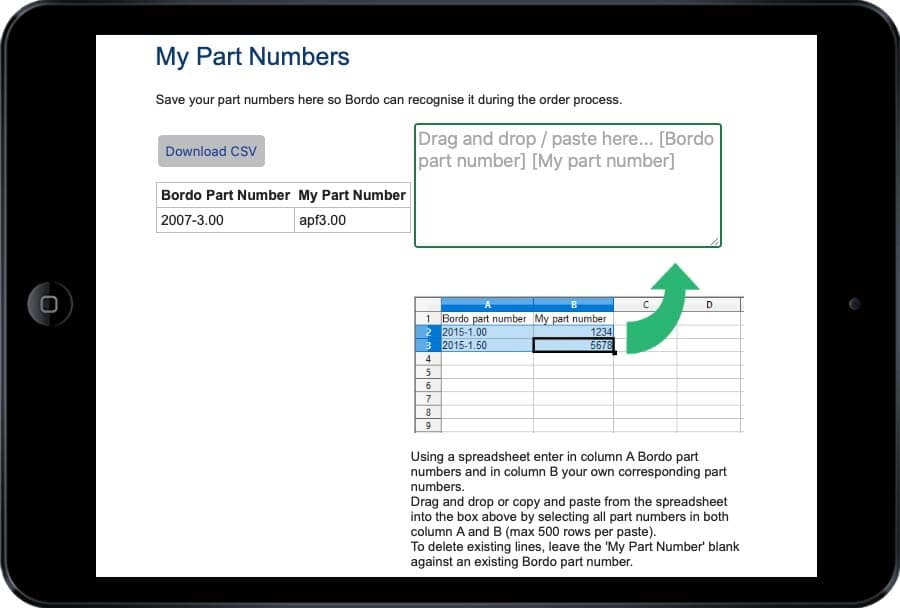 James Brown from Bordo International explains how the salespeople use it, and the benefit that it brings to the business.
"We have a Sales webpage which lists the sales a salesperson has completed. They can break these data down by customer so they can see how each one is going for the month. The sales reps can see how their sales are tracking for the month to date, and compare those sales to their budgets. They find it particularly useful to be able to look at the data for a particular customer before they call on them, as they can see what products they have been buying, and importantly, which they haven't.
The sales reps use iPads to look up the data in a web browser, which uses the sales web API to talk directly to our SapphireOne database. We used to provide this information for the sales reps in an Excel pivot table. This was time-consuming to prepare, and as most of the sales reps are not tech-savvy, they didn't really know how to use the pivot tables. It was never up-to-date and it wasn't live—it was only prepared once a month. It was too complicated, so they didn't use it anyway — even though someone in the office had spent a lot of time preparing it.
Customers are also using our web API to place their own orders, which has been available for three or four months. We did not use an off the shelf CMS, we've created it in our own JavaScript web server which was custom-built for Bordo. In the three months since going live we have 20% of customers placing their own orders this way. This has been a big time-saver for our office staff, and our customers love being able to place orders directly into our system at a time that suits them.

One of the things I like is the drag & drop functionality of the web site, which works similarly to the drag & drop functionality in SapphireOne itself. Customers can create an order in Excel or export out of their ERP system, then just drag and drop it straight into the customer Web API. Then in real time it uploads into SapphireOne. Customers and sales reps can also find out what is in stock without having to call us, that's another big selling feature which is very handy. They can look at stock price and availability online, at any time of the day or night.

Another thing we have done is implement the Pricebook API. The sales reps can now change price books on the Web which changes dynamically in SapphireOne real-time – it's impressive. "
November 19, 2019 8:06 am | by Loren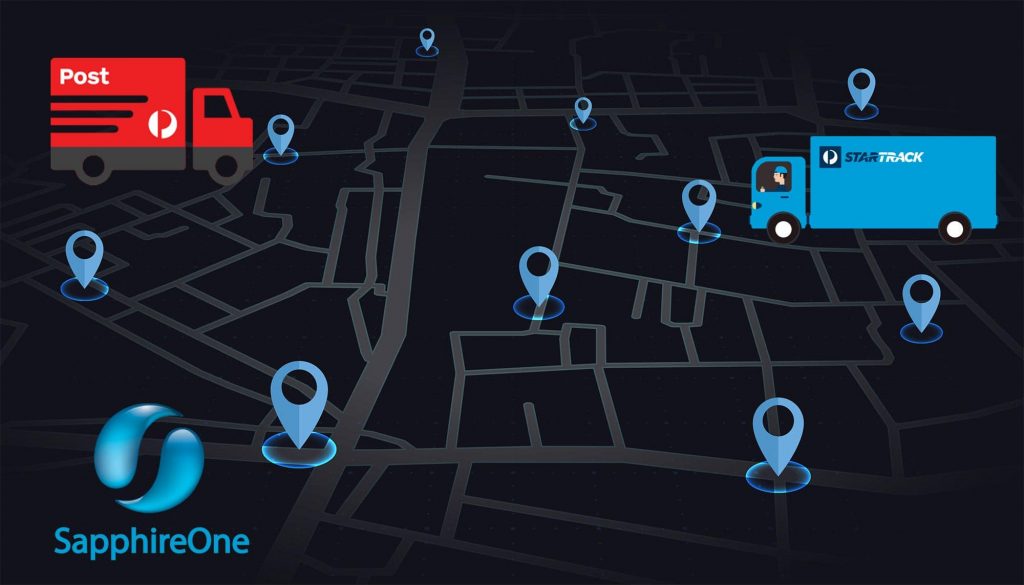 Create a first class delivery experience for your customers with our Australia Post API integration.
SapphireOne's integration with Australia Post and StarTrack enables our clients to choose from a list of available services and rates. Lodge orders, print labels, dispatch your parcels and provide tracking information – all automated and seamlessly integrated directly into SapphireOne.
Implementation of Australia Post and StarTrack has brought tremendous success to our clients. It gives the clients more flexibility and control over parcel shipping and logistics.
Hague Haswell of Timbecon on how the Australia Post API has saved time and created efficiencies for his business.
"The Australia Post API changes that we are making at Timbecon is going to save us a whole working day each and every day.
We have four people working in Mail Order department, so that's going to save 25% of our labour that is currently being wasted on manual order processing just by using the Manifest API in Sapphire One.

It's quite time consuming the way that we do it at the moment in terms how we process – now we lay all the orders out on the bench and somebody has to go through and check it manually, then once packed all the paperwork goes to someone else – making each order a three-person process.

What's going to happen now is one person just goes out and picks the order, puts a single order on the bench, scans to check it, it then gets packed into the box, with the dimensions and weight put directly into the system and Bang! It's done!

The new process is saving at least 25% of our picker's time but on top of that, it is going to improve the accuracy of close to 100 percent.
The only way that we're going to be able to get it wrong is basically if the barcode is on the wrong product. That may happen from time to time, but the likelihood is very low because much of the product is barcoded by supplier. Previously there was also a huge amount of management time fixing picking errors that will be almost completely eradicated.

We're probably saving 25% upfront and about 10% on the fixing up of the errors, so that's a massive saving of almost a third of someone's time. The great thing for us is that we're not going to reduce staff, instead we're keeping the same staff and this will allow us to be able to get the orders out more quickly, which is creating a better customer experience and increases repeat orders.

This was one of the driving things of the reason why we wanted to go with SapphireOne because we knew that they would be able to deliver this massive increase in efficiency once the system was implemented and its been fantastic."
Learn more about Timebecon's experience with SapphireOne here.
July 20, 2018 3:10 pm | by Loren
On Thursday 19th July 2018 SapphireOne toured Frutex and Spicemasters with three senior staff members from a potential client.  Harry Magiros is the IT and Marketing Manager for the Frutex group of companies, he gave an elegant and informative presentation of the power and flexibility of SapphireOne and Single Touch Payroll in SapphireOne.
The Frutex site is 60,000 square metres including their corporate head office and 6 warehouses. The site has multiple manufacturing facilities which include fruit washing, packing, blending and glyceration, infusion of dry vine fruit, packing and blending of frozen fruit and berries.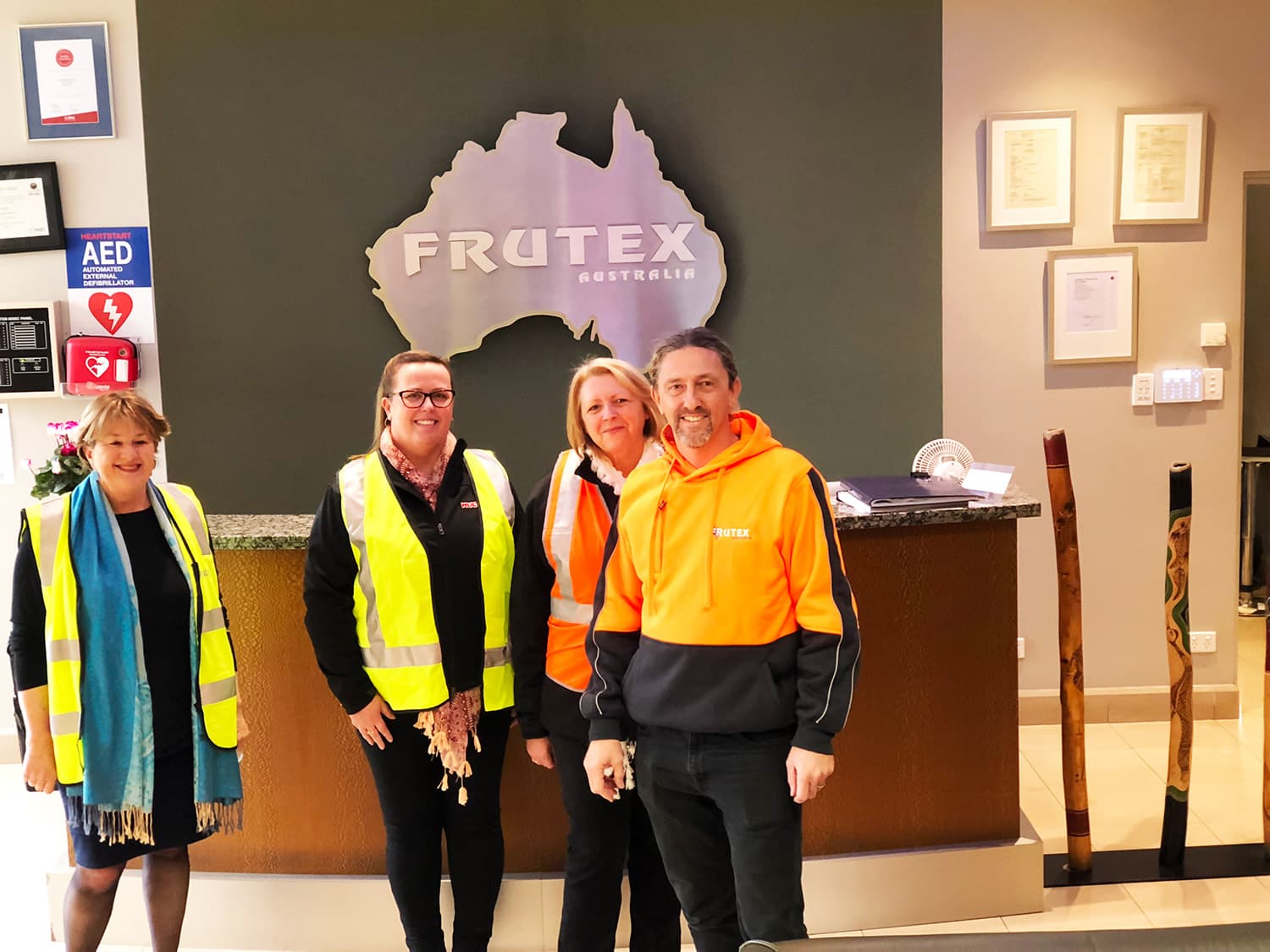 The largest warehouse onsite is a bulk storage facility which allows the storage up to seven vertical pallets. The Frutex server room uses a significant amount of battery power run by approximately 1800 solar panels situated on the top of their corporate head office, which produce around 500kw.
Harry took us on an inspection of their manufacturing and production lines at the Spicemasters campus, where we viewed the largest steam steriliser in the southern hemisphere. The Spicemasters site has grinding and blending facilities for herbs, spices, seasonings and gravies. They also create individual and proprietary blends that are batch controlled and ready to use.
Frutex Australia is one of our testimonial clients and have been using SapphireOne since 1999.  Their company is a technology leader in the food industry, investing heavily in state-of-the-art plant and equipment.
Frutex are a user of the Sapphire custom webpack, which is fully integrated into all company warehouses with warehouse mapping. This allows all stock to be tracked and viewed live on portable IOS devices over the company wifi.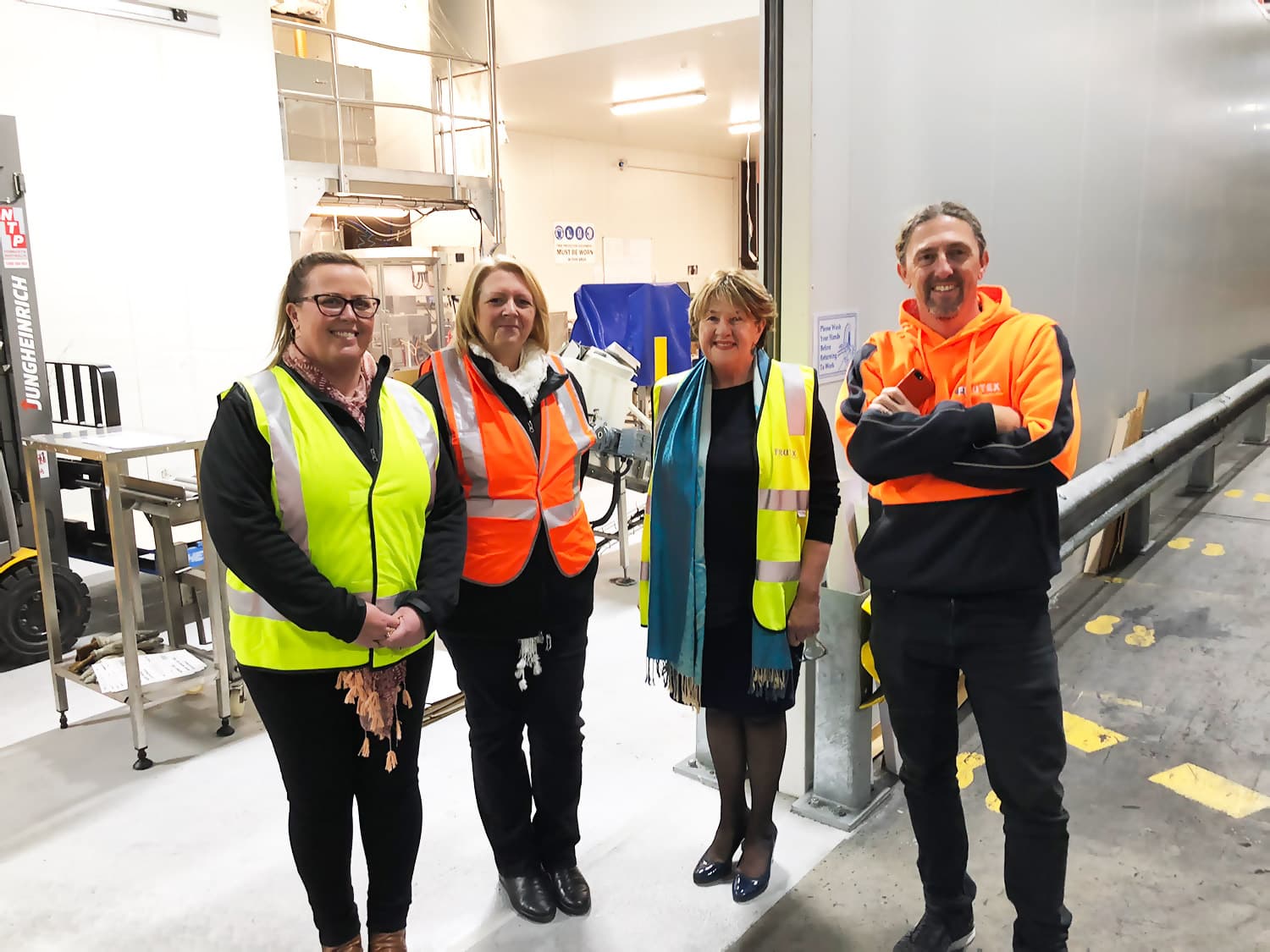 In the past two weeks, Frutex and their subsidiary companies have taken advantaged of SapphireOne's Standard Business Reporting (SBR2) functionalty. With Single Touch Payroll in SapphireOne they have successfully lodged their STP and Activity Statements.
The site visit was extremely informative to everyone, potential clients always find it invaluable to talk to long-term users and get an insight into the benefits of and capabilities of the SapphireOne ERP CRM DMS application.
For a sneak peek at the full capabilities ERP, CRM, Accounting Software, Human Resources, Payroll, Assets and Document Management,  check out SapphireOne and request a live demo, it is everything you'll ever need to make your company management a success. Know more about us.
July 19, 2018 12:16 pm | by Loren
After two weeks skills and gate training at Round Hill Lake Tekapo and Mt Dobson the SapphireOne Alpine Ski Team split up as they leave the McKenzie country in South Canterbury. The team had a fantastic time in the region, even having time to go trout fishing, Warwick Crawford was pleased to catch some of New Zealand's finest trout.
Hugh McAdam and Warwick Crawford now head back to Australia to finish their year 12 studies, Hugh at The Scots College in NSW where he is the current captain of snow sports at the senior school, and Warwick at Mansfield Secondary College in Victoria.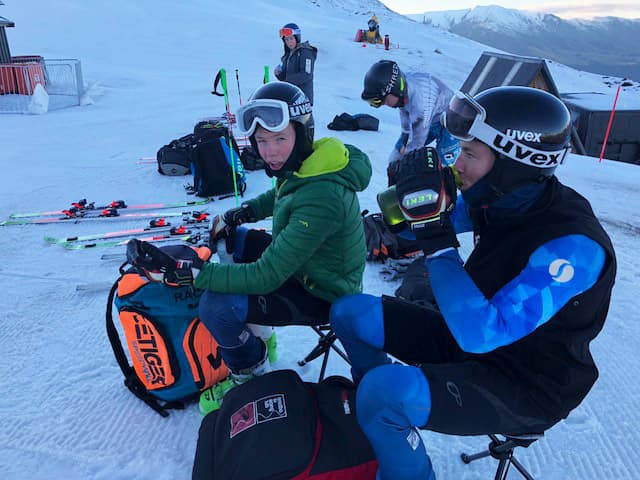 Meanwhile Jack Adams heads down to Central Otago to join team member Theo Coates at the home of New Zealand Olympian Adam Barword in magnificent Queenstown.
Jack has one week before heading home to Sydney, back to University of NWS (UNSW) for a week, then heads back to join the team in Queenstown. Theo will stay with Adam for two weeks before joining Jack and the rest of the team.
Coronet Peak Queenstown offers a world class training facility unique in the Southern Hemisphere.  Ski legends such as Ted Leggity and Michaela Shiffrin regularly train here.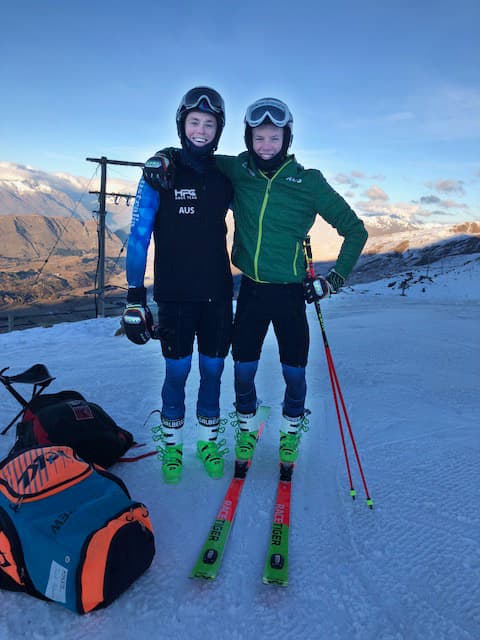 Coronet Peak is the training base and mountain for New Zealand Olympians Adam Barwood, Willis Feasey, Alice Robinson and their coach Nils Coberger, and also past Olympian and former alpine skier  Annelise Coberger (skiing, 1992, '94). Born in Christchurch, Annelise became the first person from the Southern Hemisphere to win a medal at the Winter Olympics when she won silver in the slalom at Albertville in France in 1992.
The New Zealand Alpine team will all be training at Coronet Peak Queenstown over the coming weeks alongside our SapphireOne Alpine Team for the upcoming New Zealand Championships, to be held on the 12 to 15 August 2018. The New Zealand Alpine Ski Races are always well supported by a large range of international teams from some of the ski nations powerhouses such as the Austria Ski Team and the USA Ski Team.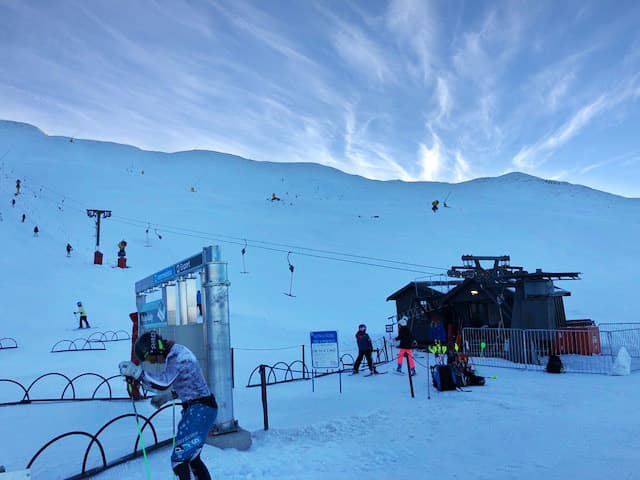 For a sneak peek at the full capabilities ERP, CRM, Accounting Software, Human Resources, Payroll, Assets and Document Management,  check out SapphireOne and request a live demo, it is everything you'll ever need to make your company management a success. Know more about us.
July 16, 2018 11:41 am | by Loren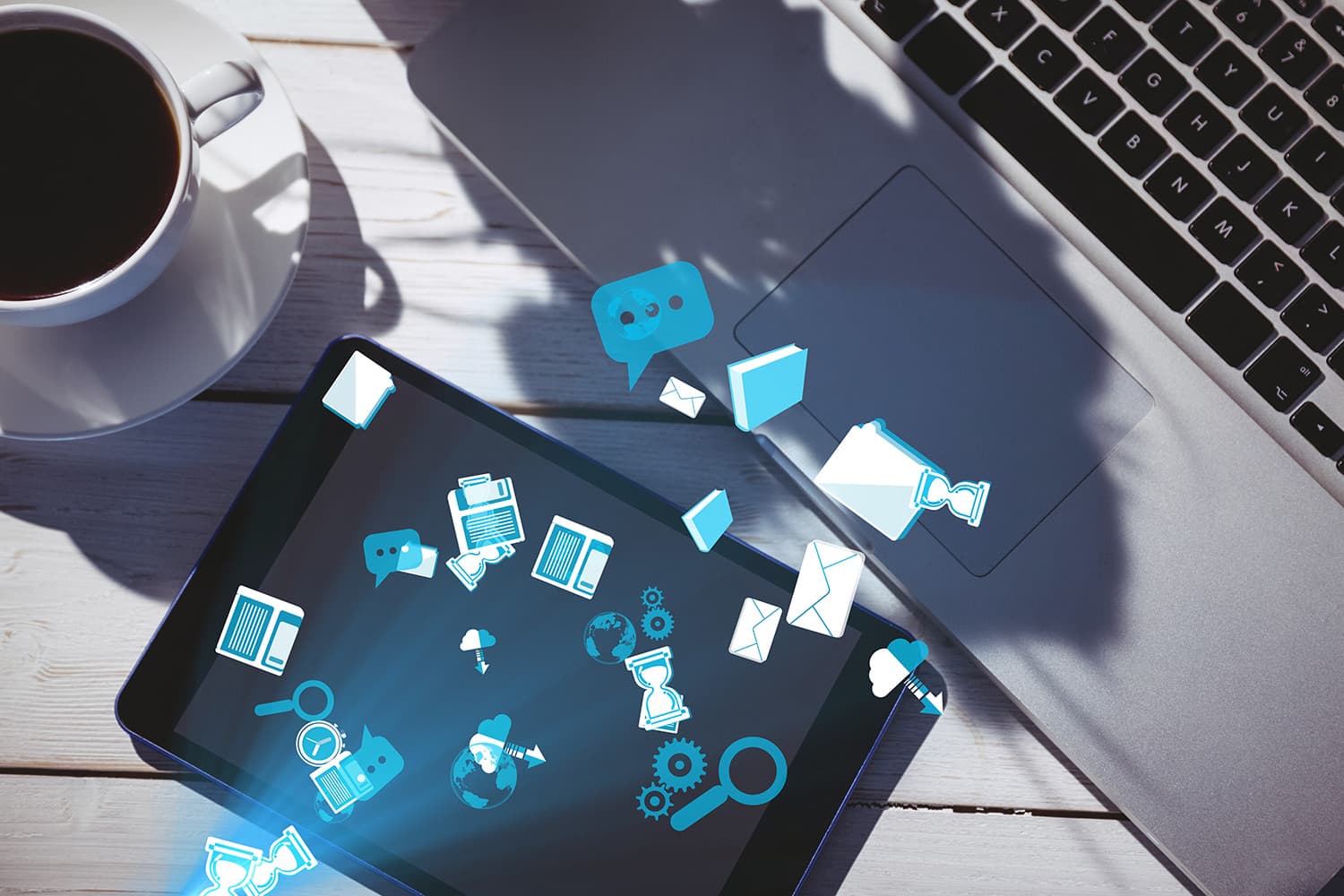 We are pleased to announce the release of SapphireOne Version 17. SapphireOneERP, CRM, DMS and Business Accounting Application now supports 64 bit version of Windows and Mac OS. This ensures dramatic speed improvements to memory intensive operations (Month & Year end procedure, BAS reporting etc).
Maximising resources will speed up your Business Success with SapphireOne version 17
In addition to adding new features, the SapphireOne Version 17 provides product improvements. These include better performance, speed, scalability and security. A new and improved built-in word processor- Write Pro enables more user- friendly reports. All of these improvements helps to maximise your business success.
Better Data Management with ORDA
Introducing ORDA (Object Relational Data Access), another exciting feature of Version 17 enabling better data management.
With ORDA, a datastore is an object, which provides an interface to the database and its data through objects. Now there is no need to handle current selection for each table and current record, but rather entities that are objects. You can easily query several linked tables, manage recursive relations on a same table, as well as using several logical operators in a single query. 4D v17 provides several ways to query your dataClass (i.e. table). Query as a single string, or values separately using placeholders, or values separately using a collection built dynamically.
Improved User experience
User experience is now more straightforward with Help tips or Hints feature. This simplifies the user interface and helps the user to understand objects that sometimes aren't self-evident. Hence, List boxes are more engaging and intuitive to use. With the new release, SapphireOne users are able to customise highlight colours and generate help tips on an object more effectively.
Boosted security level
To provide the best level of data protection, the security level of our main server and web server has been enhanced.  There is now an option for an automatic restore of the last backup if the database is damaged. SapphireOne utilises Perfect Forward Secrecy (PFS), which dramatically boosts the security level of Sapphire Web server with the support of HTTP Strict Transport Security (HSTS). This ensures Sapphire Web server is compliant with the very latest security protocols.
Other benefits of the above implementations are; SapphireOne application has a better compliance for some networking security features, and a higher ranking on web security audit tests. PFS is automatically enabled when TLS is activated on the server. The WEB Get server info command can be used to make sure the PFS is enabled. The value of the PFS new attribute is true whenever all conditions needed to use it are met.
Software and Hardware Requirements of SapphireOne version 17
SapphireOne Version 17 requires the latest release of windows, such as Windows 8.1 (not Windows 8), Windows 10 (64-bit versions), Windows server2016. The same rule applies for MacOS, it is required Mac OS High Sierra 10.13.
Memory size is dependent on the size of the business data file, a larger installation needs more memory. However, the recommended memory size is 8GB for CPU and 16 GB plus for server hardware.
For more details of Hardware requirements visit –
https://www.sapphireone.com/hardware/
For a sneak peek at the full capabilities ERP, CRM, Accounting Software, Human Resources, Payroll, Assets and Document Management,  check out SapphireOne and request a live demo.  It is everything you'll ever need to make your company management a success. Learn more about us.