December 24, 2018 8:30 am | by suzanne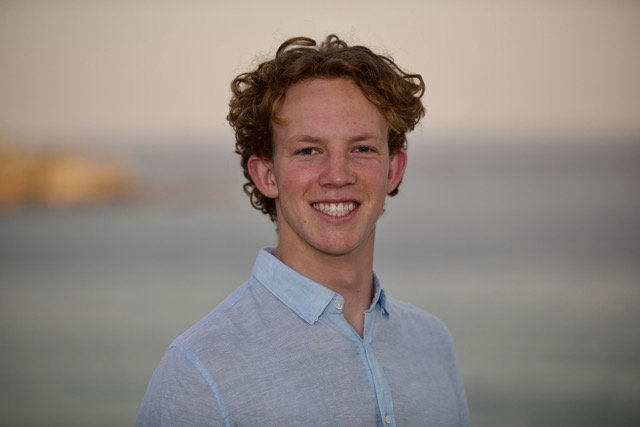 Jack who is a SapphireOne sponsor is a glowing example of how to balance sport and education with Bachelor of Engineering/Commerce Degrees and the Ben Lexcen Sports Scholarship at UNSW.
Jack, SapphireOne sponsor, was featured on the UNSW website for his endorsement of the Elite Athlete Program and how to achieve a balanced lifestyle whilst studying.
"UNSW offers one of the best Bachelor of Engineering/Commerce degrees in Australia, it has an excellent Elite Athlete Program (EAP) and it's in a great location out of the city centre and close to the beach. Deciding to go to UNSW was an easy choice for me.
Without the Ben Lexcen Sports Scholarship and SapphireOne sponsor, I simply wouldn't be living the life I am. The financial benefits are tremendous, supporting me with travel, training and equipment costs that unfortunately follow every elite sport. It is the non-monetary benefits however where I believe UNSW shines. Without the amazing academic support from the EAP it would be impossible to juggle subjects and assessment tasks whilst travelling, competing and pursuing my sporting goals internationally.
In three years I aim to be nearing the end of my dual degree of a Bachelor of Commerce and Bachelor of Engineering and in the midst of qualifying and preparing for the 2022 Winter Olympics in Beijing.
Jack's advice for prospective students
To anyone that wants to pursue sport at an elite level whilst continuing their studies I can't recommend UNSW highly enough, it has far exceeded my expectations in the support and flexibility provided to Athletes whilst also providing an excellent academic program. University is so much more than an academic institution and it offers you so much more than just a degree. It is an incredible opportunity to explore all of the interests you've never pursued and in the process meet incredible people and develop new skills that could at any moment completely reshape your future. University is an exciting time filled with unknowns, but it requires you to put yourself out there. So my advice is to do just that, put yourself out there, try new things and explore all the amazing opportunities that UNSW has on offer. "
September 4, 2018 5:48 pm | by suzanne
It's been a busy few weeks for the SapphireOne Team as they zig zag back and forth between Australia and New Zealand.
National Championships – Coronet Peak, Queenstown, New Zealand – August 13 – 16, 2018
Our athletes in New Zealand started a gruelling 3 week block of races with the National Championships and FIS races in Coronet Peak, Queenstown.
Lily Tomkinson, Alec Scott, Jack Adams, Theo Coates, Connor Leggett and Shaun Findlay battled it out against the best skiers from NZ and a strong international field including many World Cup skiers. Ted Ligety who just happened to be at Coronet Peak training decided to drop in to the Slalom race and add to the amazing talent already on the hill.
At the end of the week, the athletes flew into Melbourne to make their way to Mt Hotham for the start of the Australia New Zealand Cup series.
Ted Ligety with SapphireOne Team 
Australia New Zealand Cup (ANC) – Mt Hotham, VIC, Australia – August 20-23, 2018
Day 1 update ANC Mt Hotham – Giant Slalom
In the Women Greta Small placed 6th with 36 FIS points, Madison Hoffman placed 8th/48 points, Kendra Etherton 12th/68 points, Zoe Michael 16th/108 points, Zanna Farrell 17th/117 points, Adele Selig 18th/118 points and Isabel Walker 20th/127 points in the top 20. Also competing were Isabella Davis, Kate Hobbs, Tess Mahony, Jalili Wakim, Elise Kenny, Catarina Di Ramio, Zara Gardiner, Zali Offord and Lily Tomkinson.
In the Men, with a large international field, we had Alec Scott 20th/33 points, Louis Muhlen-Schulte 25th/37 points, Harry Laidlaw 27th/38 points, Theo Coates 28th/39points, Jack Adams 32nd/46 points in the tightly packed top 35 men. Also competing were Finn Bowes, Connor Leggett, Angus McKenzie, Shaun Findlay, Wim Roney, Cody Allport, Hayden Etherton, Lachlan Green, Nicholas Drechsel, Jack Drechsel, Nicholas Morris and Alfred Went.
Day 2 update ANC Mt Hotham – Giant Slalom
The second day of the race series went ahead after a weather delay of one day.
In the Women's Madison Hoffman had a great result skiing into 4th/28 points. In the Top 15 were Adele Selig in 12th/92 points and Zoe Michael 13th/96 points. Other racers competing on a soft and challenging course were Kate Hobbs 15th, Elise Kenny 16th, Zara Gardiner 17th, Isabel Walker 18th, Isabella Davis, 20th and Tess Mahony 21st.
In the Men's we had a number of athletes in the Top 20. Harry Laidlaw 11th/20 points, Alec Scott 14th/22 points, Louis Muhlen-Schulte 16th/28 points and a PB from Jack Adams at 18th/30 points. In the top 40 we had Connor Leggett 33rd/60 points and Wim Roney 40th/84 points with our other athletes not far behind – Finn Bowes, Shaun Findlay, Alfred Wenk, Tom Davies, Cody Allport, Hayden Etherton, Lachlan Green and Nicholas Morris.
Day 3 update ANC Mt Hotham – Slalom
Our Aussie athletes had a great day yesterday. In the Womens all our finishing athletes were in the Top 20 with Madison Hoffman taking the podium in 2nd place/18 points. Behind Madison was Lily Tomkinson 8th/40 points, Zoe Michael 11th/91 pionts, Kendra Etherton 12th/108 points, Zara Gardiner 16th/177 ponts and first year FIS Isabella Davis 17th/184 points. We had a few DNF's however they'll be back on course to battle it out on Day 2 of Slalom.
In the Men's we had four athletes in the Top 25. Louis Muhlen-Schulte 6th/14 points, Alec Scott 20th/30 points, Jack Adams 21st/34 points and Theo Coates 25th/36 points. In the top 35 we had Hayden Etherton 33rd/188 points, Lachlan Green 246 points and Cody Allport 35th/250 points.
Day 4 Update ANC Mt Hotham – Slalom
Mt Hotham turned on a picture perfect day for the last day of the ANC Mt Hotham race series.
Our Aussie athletes continued to make their mark with strong results on challenging courses against world class international competition.
In the Womens race Lily Tomkinson skied into 5th place/51 points, Zali Offord 9th/60 points, 1st year FIS Zoe Michael scored a great result with 10th/69 points, Kendra Etherton 13th/115 points, Isabella Davis 14th/149 points and Zara Gardiner 15th/182 points.
In the Men's race congratulations to Louis Muhlen-Schulte who podiumed with 2nd place and scored 13 points. In the top 15 we had Alec Scott 10th/28 points, Jack Adams 13th/36 points and Theo Coates 15th/42 points. Shaun Findlay came in at 23rd, Hayden Etherton 25th and Cody Allport 26th.
All results:  https://www.fis-ski.com/DB/global-links/calendar-results.html
Many of the athletes, including the SapphireOne Team, drove directly to Melbourne Airport on completion of the final day of competition to travel to New Zealand for the start of the Australia New Zealand Cup at Coronet Peak starting Monday 27 August.
Australia New Zealand Cup (ANC) – Coronet Peak Queenstown, New Zealand – August 27 – 31, 2018The ANC Coronet Peak, New Zealand kicked off as part of the New Zealand Winter Games. With athletes from almost all skiing nations, the competition was particularly tough. In the Men's events there were World Cup skiers with bib numbers in the 30's.
Day 1 Update ANC Coronet Peak – Giant Slalom

Women – Lily Tomkinson was our only Aussie athlete who unfortunately had a DNF in the second run.
Men – In the Men our best performing athletes were Alec Scott placed 26th/29 points, Harry Laidlaw 27th/33 points, Jack Adams 36th/49 points and Connor Leggett 45th/72 points.
Day 2 Update ANC Coronet Peak – Giant Slalom
Another tough day of competition.  Australia had two athletes in the Top 25 – Alec Scott 19th and Harry Laidlaw 22nd.   SapphireOne Team athletes placed 34th (Jack Adams) and 37th(Connor Leggett).
Day 3 Update ANC Coronet Peak – Slalom
As the Slalom event took its toll on our tiring athletes Theo Coates scored a Personal Best (PB) of 25thplace/30 points.
Day 4 Update ANC Coronet Peak – Slalom
Day 2 of Slalom ended with only 29 of the men finishing and 18 of the women finishing. Our best result was from Alec Scott placing 13th/33 points. Congratulations to all the athletes that competed over the 4 days against a field of World Cup racers including legend Ted Ligety (who our boys managed to beat!!). Good luck with the races for the rest of season.
August 21, 2018 3:33 pm | by suzanne
The SapphireOne Team have had a busy week competing in the New Zealand National Championships Slalom and Giant Slalom events at Coronet Peak, Queenstown.
Jack Adams, Theo Coates, Connor Leggett and Shaun Findlay fought the fierce competition in the GS and Slalom events and had some significant results.
Once again the event drew a large international crowd including Belgium, Slovakia, Austria, Russia, Netherlands, Switzerland, Italy, Norway, Liechtenstein, New Zealand, Germany, USA, Japan, Canada, Sweden, Great Britain, Korea, Ireland and of course Australia.   World Champion Ted Ligety was training on the hill and decided to drop into the Slalom events at the last minute.   Fantastic opportunity for the athletes to watch the World Champion in action.
Jack and Theo just missed out on the all essential "flip" in the first run of GS coming 32ndand 33rdafter Run 1.   If they had made the "flip" and come 29thand 30ththey would have been 1stand 2nd skiers in the 2nd run.   A start that can make a difference of 2 seconds or more in the final result.
Day 2 the boys had a similar finish in Run 1 however Theo didn't finish Run 2 and Jack made a few too many errors.  Team mate Connor leap frogged both boys to finish an impressive 32nd.
The Slalom event as usual took it's fair share of casualties with Jack and Connor not finishing Day 1, and Jack and Theo not finishing Day 2.

Photos above of Jack (Slalom) and Theo (Giant Slalom) in action.
New Zealand racers Adam Barwood and Piera Hudson claimed back-to-back National titles at the National Championships. Barwood and Hudson claimed the Slalom Championship titles on Tuesday, having also been crowned Giant Slalom National Champions in Sunday's race.
In the men's field, defending NZ champion Adam Barwood never looked in too much danger of relinquishing his title, so long as he could hold on in the tricky snow conditions. After the first run Adam was placed fifth with Willis Feasey as his closest teammate way back in 19th place.

As it was, a mistake in the bottom half of the course on run two would put an end to Feasey's second run charge for the men's national championship title while Barwood hung on, dropping back to eighth overall but managing to retain the men's slalom title for another year.
The women's leader after the first run, Hudson started 30th in run two and had to battle the ruts to get to the finish. A few mistakes on the bumpy course cost her the overall lead, finishing in sixth place overall, but taking the National Ladies' Slalom title.
Congratulations to all the competitors and good luck to those competing in the Australia New Cup starting next week (August 20) in Mt Hotham, Victoria, Australia.
To see full results from this series, click here.
August 10, 2018 11:27 am | by suzanne
Training continues at Coronet Peak for majority of the Team while races have started for others.
Based at 'Little Farm' homestead, Dalefield, Queenstown the Team have been working hard over the last week.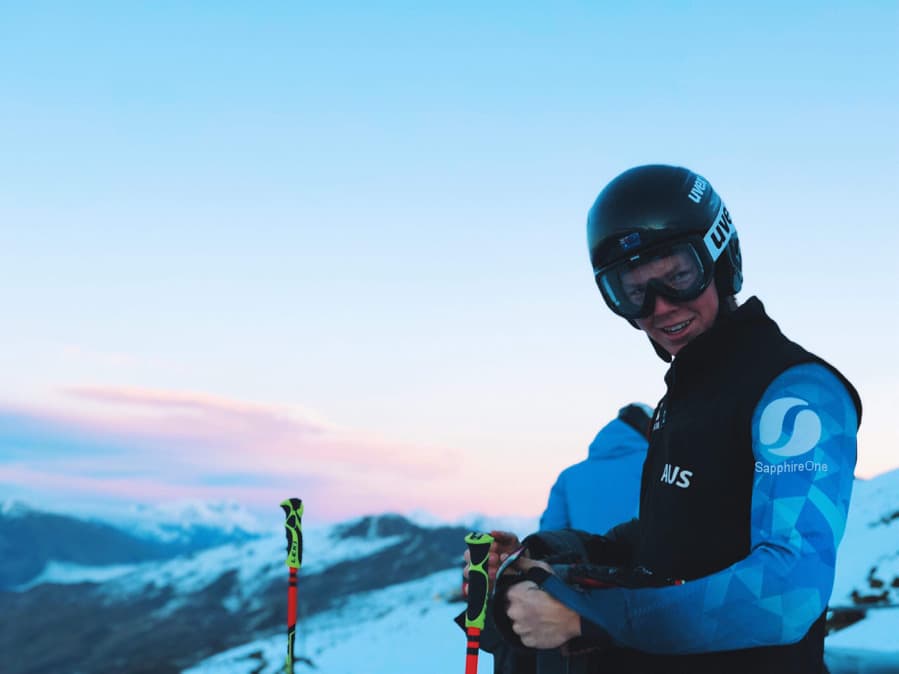 Jack Adams, Connor Leggett, Shaun Findlay with their Austrian team mates have continued to hit the training hill at Coronet Peak. With ideal conditions of sunny skies and icy snow they have been able to maximise their time on the hill.
Coach Raphael Galleris kept busy videoing every run of every athlete (video of Jack going hard in GS attached) so he and the athlete can do a thorough analysis at the end of the day, all part of the training routine.
While the team continued their training Theo Coatestravelled with the New Zealand Ski Team to compete in the Cardrona Tech Series Slalom races. Jack was also scheduled to compete in this event however a crash during training the day before led to him pulling out of the race at the last minute.
Theo didn't finish Race 1 however in Race 2 he managed to ski from a start of 32ndto a finish position of 14th. Congratulations to Theo on a great start to the race season.
Cardrona Ski Field is located above the magnificent town of Wanaka. Located in the stunning alps of the South Island in New Zealand, visitors from around the world are drawn to the Wanaka region by its outstanding natural beauty. Wanaka's lakes and mountains and proximity to Mt Aspiring National Park,makes it the ultimate base for outdoor activities.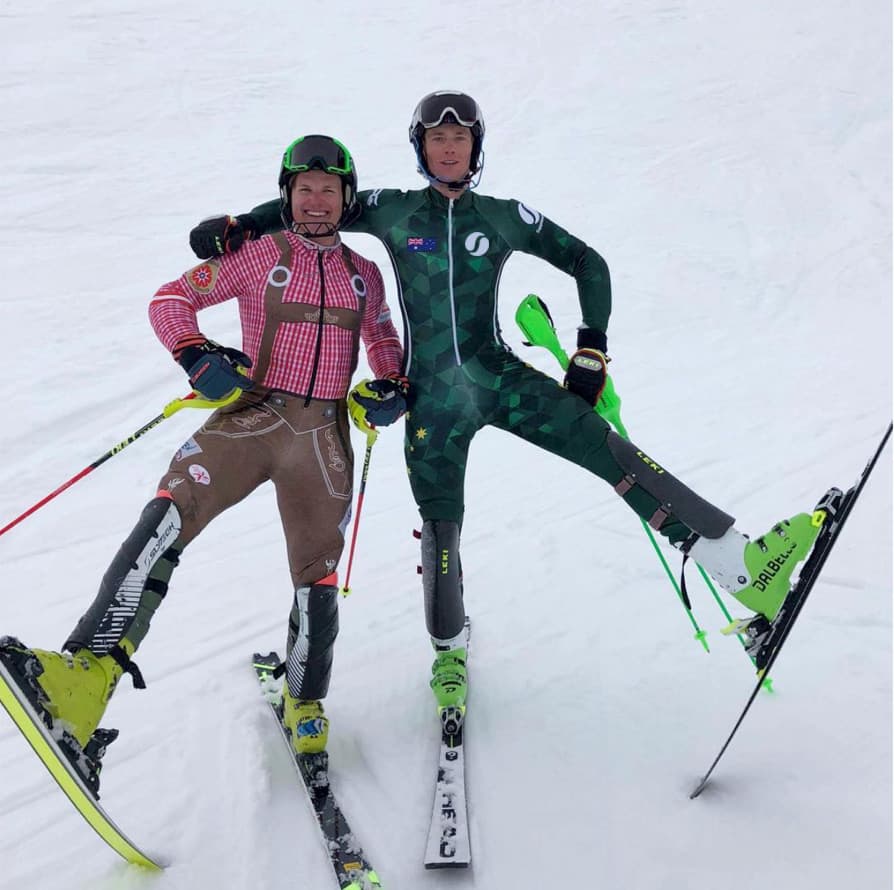 These two weeks training for the Team is the lead up to the National Championships Coronet Peak, Queenstown starting this Sunday August 12 and running for four days through to Wednesday August 15. Over the four days there will be four slalom and four giant slalom events (two mens and two womens of each discipline).
After the four days of racing the New Zealand National Champion will be announced. Following is a video from the 2017 National Championships. In 2017 this race drew a large international field including athletes from Slovakia, Slovenia, Czechoslovakia, Switzerland, USA, Netherlands, Norway, Liechtenstein, Norway, Canada, Italy, Greece, Sweden, Japan, Phillipines, Great Britain, Belgium, Austria, Germany, Nepal and of course Australia. Below is a photo of Slovakian athlete Richie Leitgeb (Austria)in a race suit made to represent his national costume with SapphireOne Team athlete Theo Coates.
Watch out for the next blog that will have highlights of the results from this exciting event. Team athletes racing this weekend are Jack Adams (NSW), Theo Coates (NSW), Connor Leggett (QLD) and Shaun Findlay (VIC). We wish the SapphireOne Team athletes and all competitors good luck and safe racing.
National Championships Coronet Peak, New Zealand, 2017
July 31, 2018 3:56 pm | by suzanne

Welcome to the NSWACT Alpine State team.
We would like to thank SapphireOne for sponsoring the Team Vest once again this year and look forward to their ongoing support.
Athletes in the picture below represent some of the members of the FIS Open team, FIS Junior team and the Children's team, with a complete list of all Team members below. The Team night was recently held at Candlelight Lodge Thredbo Village and kindly hosted by owners John and Megan Leggett. John was also our official photographer for the night. NSWACT Alpine President Patrick Heller welcomed athletes and their families and acknowledged their achievements over the previous twelve months.
Congratulations to all team members who have raced and trained successfully both domestically and internationally over the last 12 months. Many of the Team members were unable to attend the evening as they are already overseas training in the Southern Hemisphere and preparing for races in resorts such as Round Hill, Mt Dobson and Coronet Peak in New Zealand, Perisher Valley and Thredbo Alpine Resort, Australia and Chile. First race on the FIS AUS/NZ calendar is this week at Cardrona where they will run the Tech Series Slalom and GS events. It is good to see team member Jack Adams found time for a quick surf in eight degree water in Dunedin while on the road between Tekapo and Queenstown.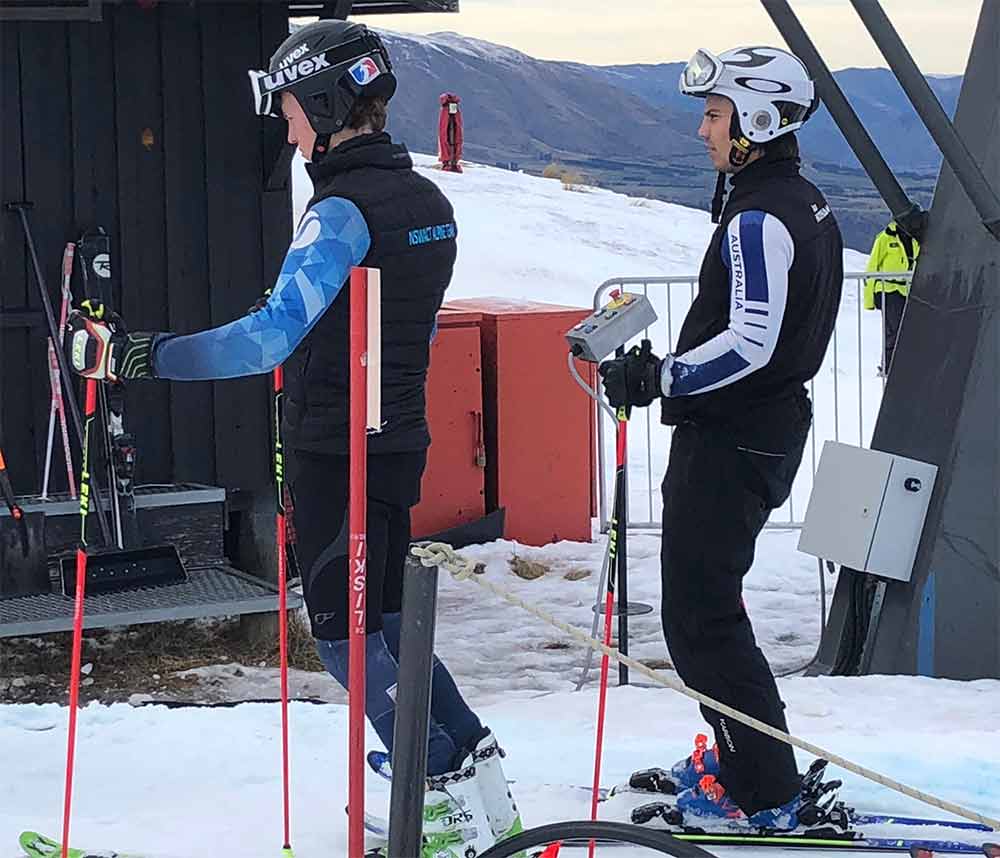 At Coronet Peak in New Zealand, team members Jack Adams and Theo Coates are excited to be training alongside Alpine Olympians Harry Laidlaw (Australia), Adam Barwood (NZ), Willis Feasey (NZ) and Alice Robinson (NZ). Jack and Theo have been fortunate enough to stay in the home of Adam Barwood for the last two weeks and live and breathe what it takes to become an Olympic athlete. Other members of the SapphireOne Team, Shaun Findlay and Connor Leggett arrived in New Zealand last weekend and the team will move to the Team House "Little Farm" in Arrowtown Queenstown. Team members Hugh McAdam and Warwick Crawford are finishing their Year 12 studies in Australia and will join the team later the year.
Meanwhile back in Australia members of the NSWACT Childrens Team have been competing last weekend in the Thredbo Race Club TSRC Cup. This is the first of the major events on the Children's Race Calendar in Australia, to be followed by the Blue Cow Cup at Perisher Blue and the Children's Festival Ski and Snowboard Australia race at the end of the season in Thredbo.
Best wishes to all athletes for the coming year and we look forward to watching their progress.

NSW/ACT Alpine FIS Open Team 2018
Women
Madison Hoffman
Zali Offord
Sammie Gaul
Men
Jack Adams
Theo Coates
Henry Heaydon
Liam Michael
Connor Leggett
Ned Neill
Hugh McAdam
NSW/ACT Alpine FIS Junior Team 2018/19
Women
Lucy Neill (Injury Status)
Bridget Lennon
Zanna Farrell
Adele Selig
Zara Gardiner
Alexandra Manning
Antonia Murphy*
Zoe Michael*
Lara Agnew*
Isabella Davis*
Men
Tom Davies*
Thomas Hoffman*
Finn Sadler*
Jasper Cobcroft*
*Provisional to October 2018 review
NSWACT Alpine Children's Team 2018 (Updated June 26, 2018)
2003 or 2004 Female
Penelope Hughes
Kyra Wheatley
Letitia Murphy
Josie Baff
Jacqueline Davis
2003 or 2004 Male
James Huon
Laidley Dowling
Joey Steggall
Harry Hoffman
Benjamin Wynn
2005 Female
Abbey Davis
Sienna Huon
2005 Male
Ruben Mead
Romeo Atra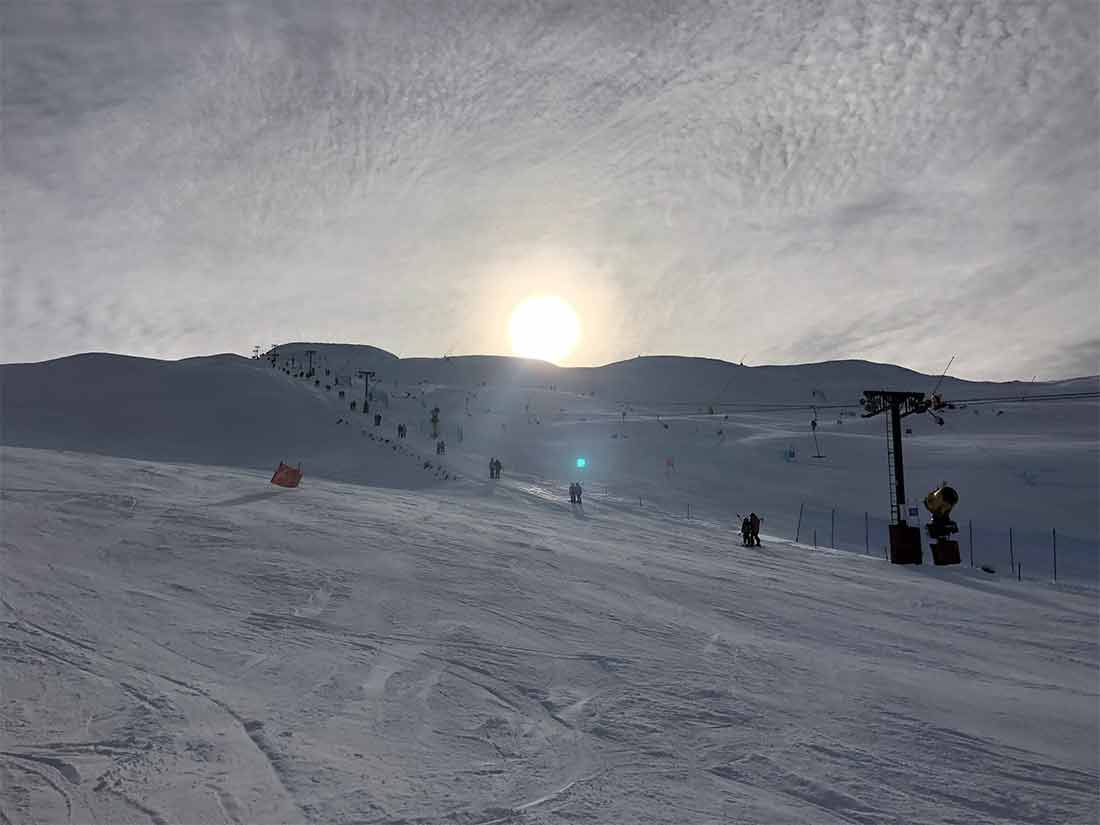 July 9, 2018 12:41 pm | by suzanne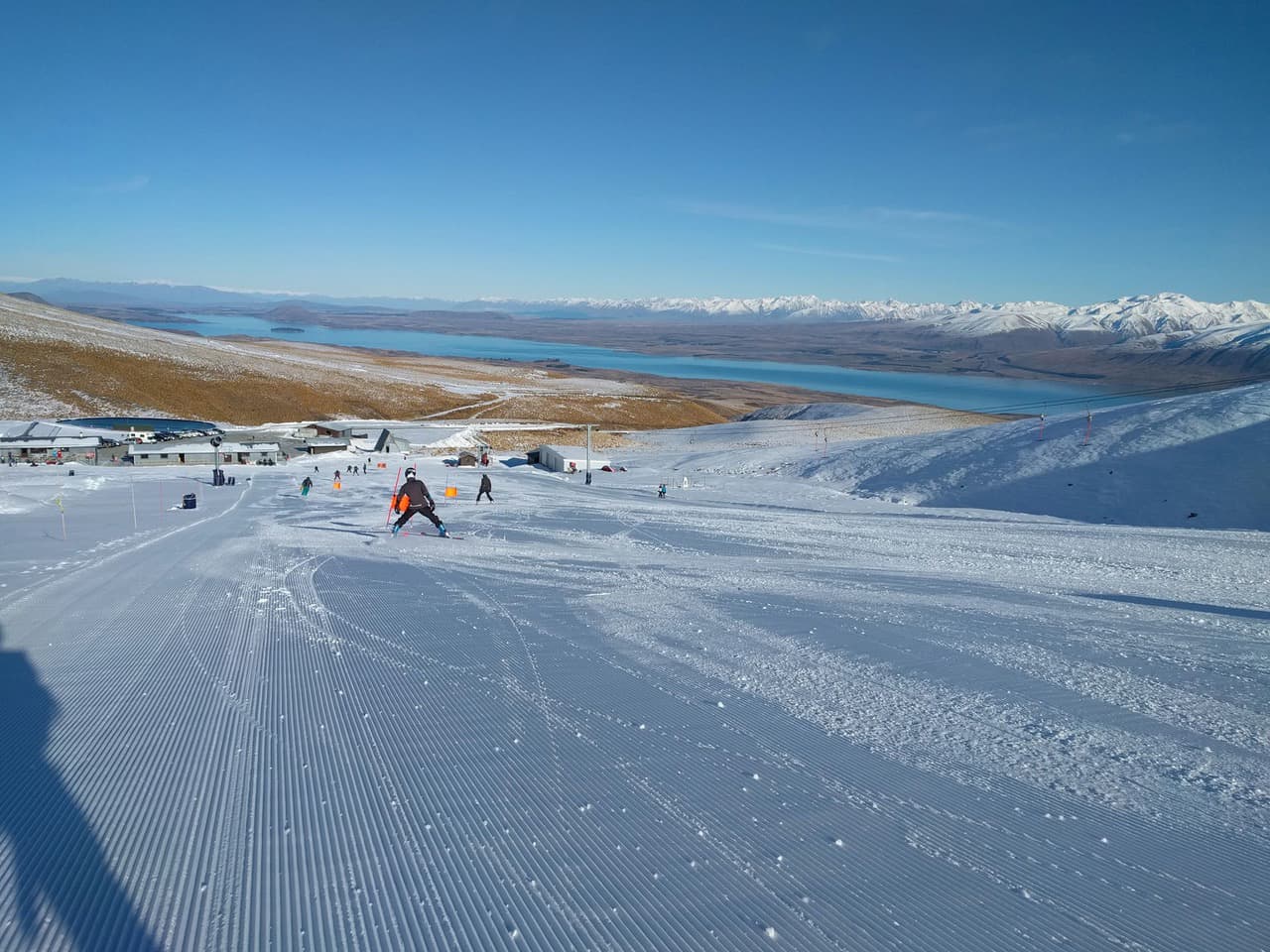 A few members of the SapphireOne team started their southern hemisphere winter season campaign in the South Island of New Zealand this week, in the spectacular McKenzie country, basing themselves at Lake Tekapo.
Jack Adams, Warwick Crawford and Hugh McAdam have had a busy first week for the start of the season focusing on Giant Slalom skills, drills, and lots of race gates. The rest of the team, Theo Coates, Connor Leggett and Shaun Findlay will join them in New Zealand at the end of July, where they will all move to the adventure capital of the world, Queenstown.
The Alpine Ski Team were blessed with another two days of good weather and conditions as the week comes to an end.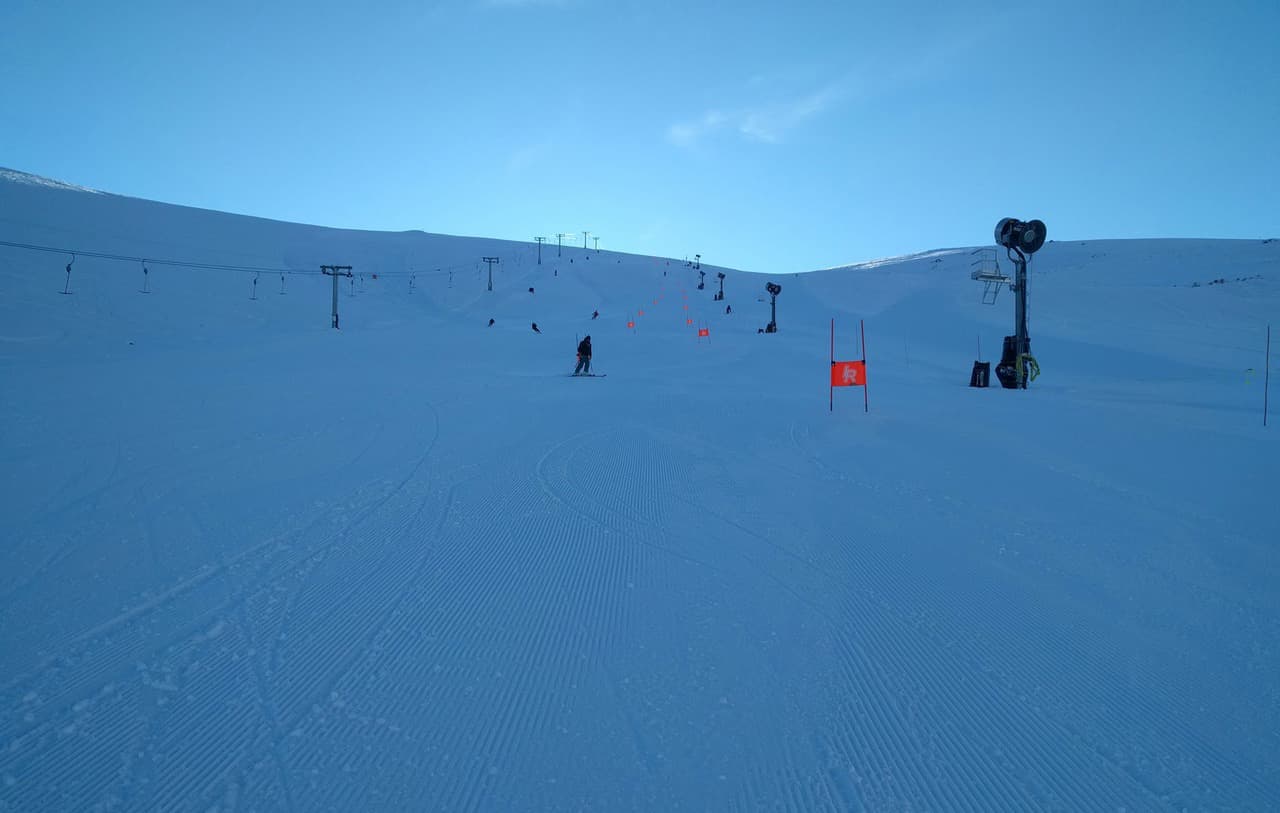 The first day saw plans to train at Round Hill Ski Field cancelled as the resort closed due to the classic northwester which put them on wind hold. With a quick change of plan on the second day, the Team headed to Ohau Snowfields nestled deep in the McKenzie High Country, on the shores of Lake Ohau.
Wednesday everything was back on schedule as the alpine ski Team hit the slopes of Round Hill Ski Field. With breathtaking views of Aoraki Mt Cook, the Southern Alps and Lake Tekapo, Round Hill Ski Field set the perfect back drop to train on full length Giant Slalom courses with perfect conditions.
Saturday is a day off, then training starts again with a full week Slalom block at Mt Dobson Ski Field.
SapphireOne delivers world class ERP, CRM & Business Accounting Software. Our relationship with our clients is unique, we work with them as a team.
For a sneak peek at the full capabilities ERP, CRM, Accounting Software, Human Resources, Payroll, Assets and Document Management,  check out SapphireOne and request a live demo, it is everything you'll ever need to make your company management a success. Know more about us.