January 14, 2021 9:00 am | by Archana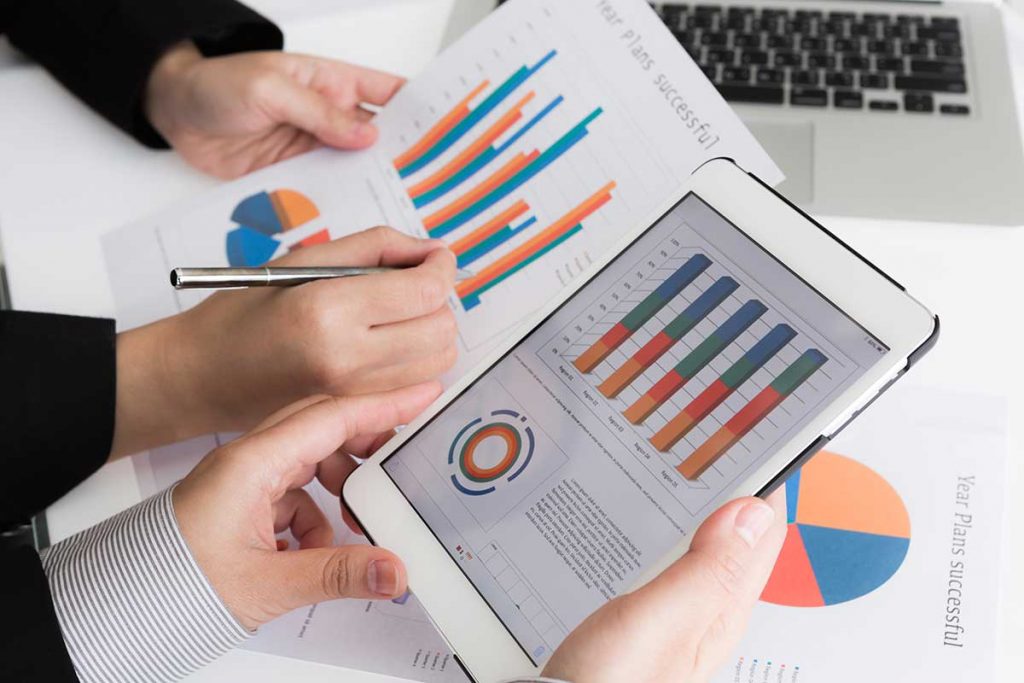 How to use the Accounts Receivables 'Show Reports' function in SapphireOne.
For the next post in our Accounts Receivables Report Tutorials, we will be focusing on the fifth Accounts Receivables reporting function available in SapphireOne – the 'Show Reports' feature.
As we have seen in our previous posts, there are six different types of Accounts Receivables reports available within SapphireOne. These include:
Details
Balances
Transactions
Statements
Show Reports
Dashboards
In our past tutorials we have looked at when and how to create the Accounts Receivables Client Details Report, the Balances Report, the Transactions Report and the Statements Report in more detail.
Read on for the next tutorial on the Accounts Receivables 'Show Reports' feature, a dynamic function which offers you a wide range of customisable report display options within SapphireOne.
A closer look at SapphireOne's Account Receivables 'Show Reports' functionality.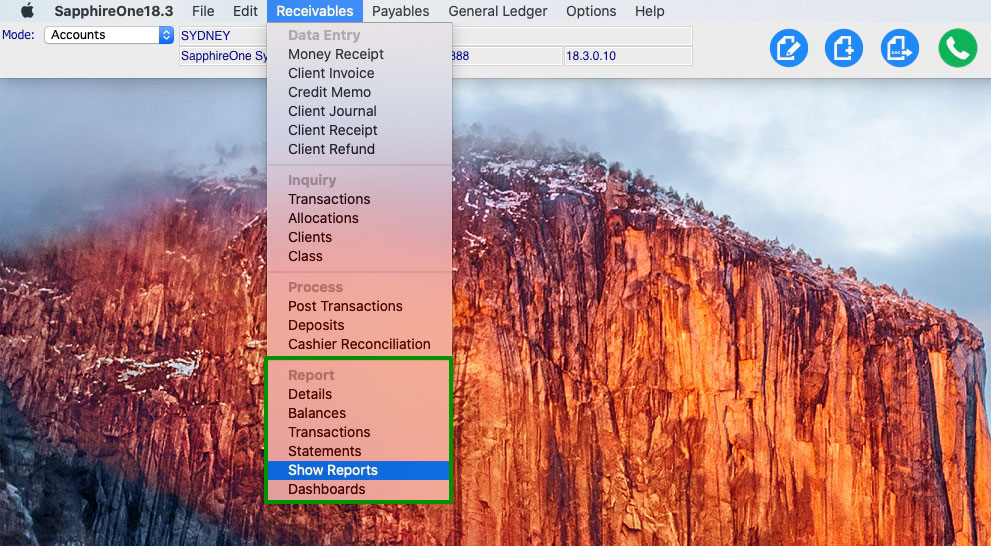 The Accounts Receivables 'Show Reports' functionality gives you the ability to report dynamically within the SapphireOne interface.
Rather than creating a PDF report or printing a hard copy as we have seen in the other four Accounts Receivables reporting options – Details, Balances, Transactions, Statements – the Show Reports function allows you to pick your criteria and create an interactive report in real-time on your screen.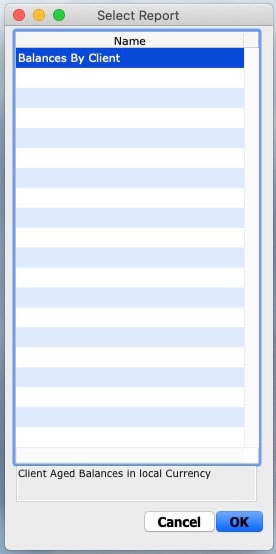 The Show Reports option presents the above pop-up, giving you the ability to create a pre-set 'Balances by Client' report. This report allows you to view your outstanding balances by client and report on the total amount of aged debtors in your data file.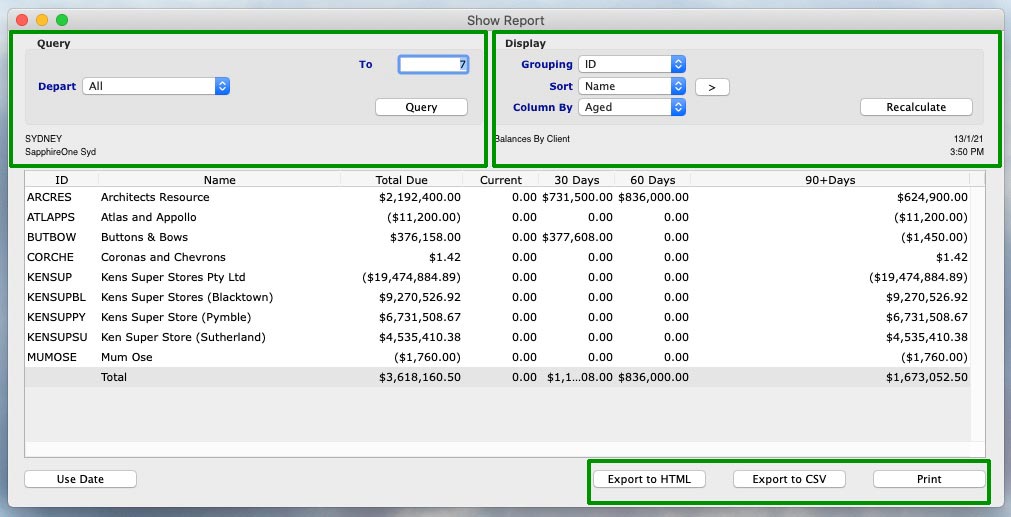 You can choose how you would like to organise your report by selecting your preferences in the dropdown 'Query' and 'Display' fields at the top of the reporting window.
Show Reports – Query Dropdown
A feature of Show Reports is that queries may be performed using convenient drop-down menus as well as a dedicated query button allowing the user to search for virtually anything that is in the data file.
The 'Depart' drop-down menu gives you the ability to choose from 'All' departments to individual ones.
Show Reports – Display Dropdown
The Display options for the report are also selectable using drop down menus.


By selecting 'Grouping', you can select how you would like your clients to be displayed in the report – by ID, Class, Department, Area, State, Customisable Tags, or by Quotes.


There is also an option to 'Sort' the list ascending or descending by selecting the > button just to the right of the data entry field. The direction of the > on the button will indicate the sort order.


The 'Column' can also be sorted by 'Aged' debtors or the individual client 'Terms'.


Upon entry the 'Recalculate' button must be selected so that the system will do an initial calculation for the default settings in the report. When any changes are made it must also be selected so the system can re-calculate the report using the new selections as made by the user.


Show Reports – Export and Print
Once the report is on screen the user may print the report, or export the data in either HTML or CSV formats for direct viewing using a browser or excel spreadsheet type program.
Any Questions?
For more information on Accounts Receivables Reports, or to find out how you can get the most out of your SapphireOne application, please contact us or book a call with a member of our Support Team. We are always here to help!
December 4, 2020 11:00 am | by Maddie Kent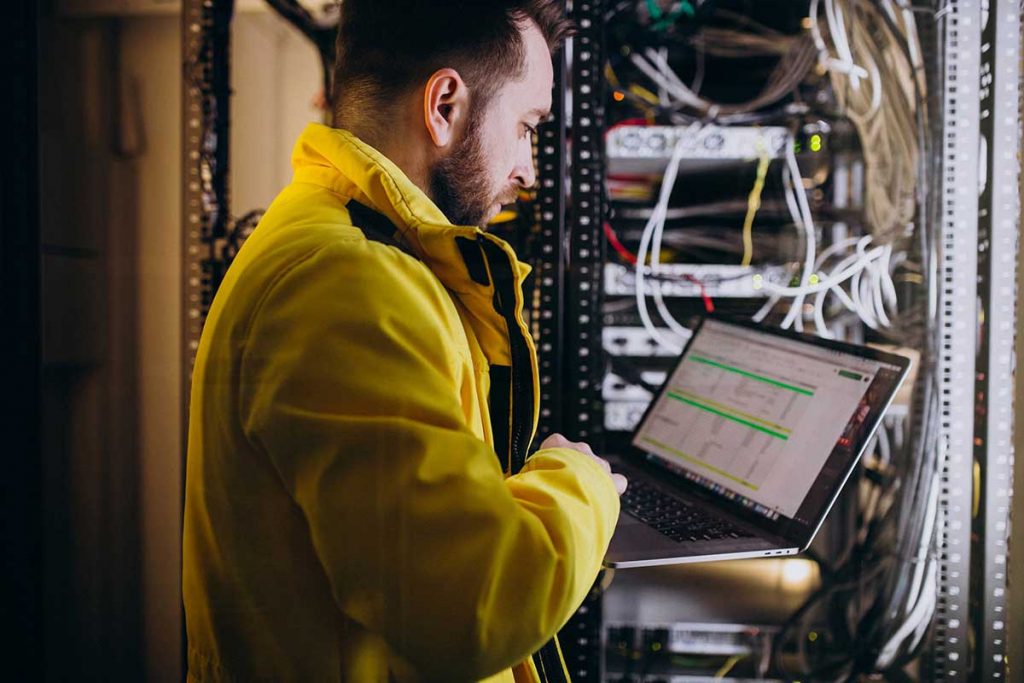 We are often asked the reason we choose to run SapphireOne on a Dedicated Application Server, so we want to take the time to share why.
In today's tech-savvy world, businesses both large and small are faced with a wide range of hosting options, and deciding if a dedicated or cloud environment will best support your business is a critical decision for any enterprise.
Ultimately, the decision is not always black and white, and comes down to how each server addresses a businesses individual needs. The industry, size, budget and businesses goals are just a few factors to take into consideration when making such a decision.
As an ERP, CRM and Business Accounting application for Medium-Large size enterprises, it is our top priority to ensure that our clients are using a server that supports their business needs and maximises the performance of the SapphireOne application.
For Medium-Large sized businesses with large data sets, a large number of employees, who want things to be quick, efficient and scalable with the best possible performance, then a dedicated server is the best possible solution.

Dedicated Application Server vs Virtual Cloud Server.

What is a Dedicated Application Server?
A dedicated application server is a physical server that is purchased entirely for your own businesses needs. They are typically used by large businesses and organisations that require high levels of data security and a steady, high demand for server capacity.
What is a Cloud Server?
A cloud server is a virtual server running in a cloud computing environment. Instead of being hosted on a physical hardware that's solely used by you, they reside in a shared 'virtualised' environment that's managed by your cloud hosting provider and shared with other businesses.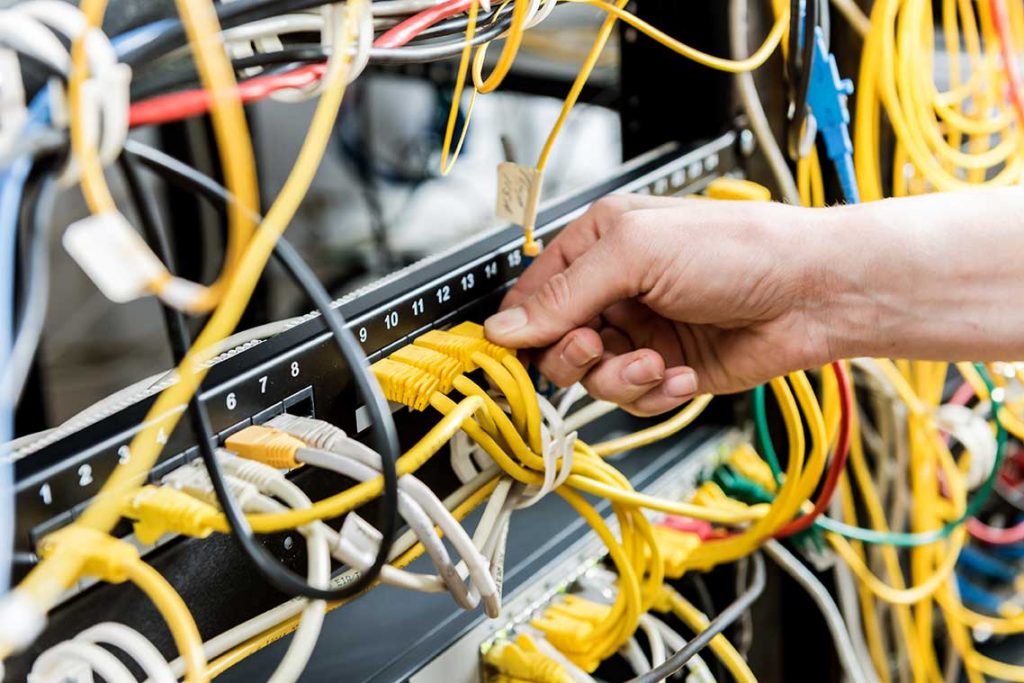 Benefits of a Dedicated Application Server.
1. Optimal server performance.
Firstly, and most importantly, a dedicated application server ensures that the performance of the hardware is totally maximised, and that you are receiving the very most out of what your software has to offer.
As all the servers resources are dedicated solely towards powering the application, it guarantees maximum uptime for your business, giving you the best of the server and powering your application to ensure optimal performance at all times.
2. Server resources are not shared.
For Medium-Large sized enterprises, a dedicated server provides more stability and reliability than a shared environment as all the resources are allocated solely to your individual business.
Virtual servers have less space because you are sharing environments, leaving you vulnerable to other businesses using up the servers CPU and Ram space, and spikes in bandwidth usage causing your server to slow down.
With a dedicated application server you will have peace of mind knowing that you'll be receiving the full resources of the single server, and that your server will always have enough space to support your business.
3. Total control of your server.
A dedicated application server gives you complete control over your server, and the ability to customise the server environment to fit your specific business needs.
You have the power to choose the platform and software that your business needs, allowing more control over how the dedicated server is configured.
This means you are not limited by a virtual environments server requirements, and your system administrators can configure the dedicated server for the exact level of space that is required to support operations.
4. Increased server security and data integrity.
A dedicated physical server means that you always know where your server is, and can always be certain of its safety and security.
In a virtual environment, your data is still sitting on a dedicated server elsewhere, it is just not in your hands. This leaves your business in a vulnerable position if anything was to happen to your server, with limited control over the resolution.
A dedicated server also means you have total control over who has access to your data, and the means that are being taken to protect it. You can also 100% sure that you are not sharing your server with any malicious websites or potential scammers, and that your data never falls into the wrong hands.
Let's think of it this way…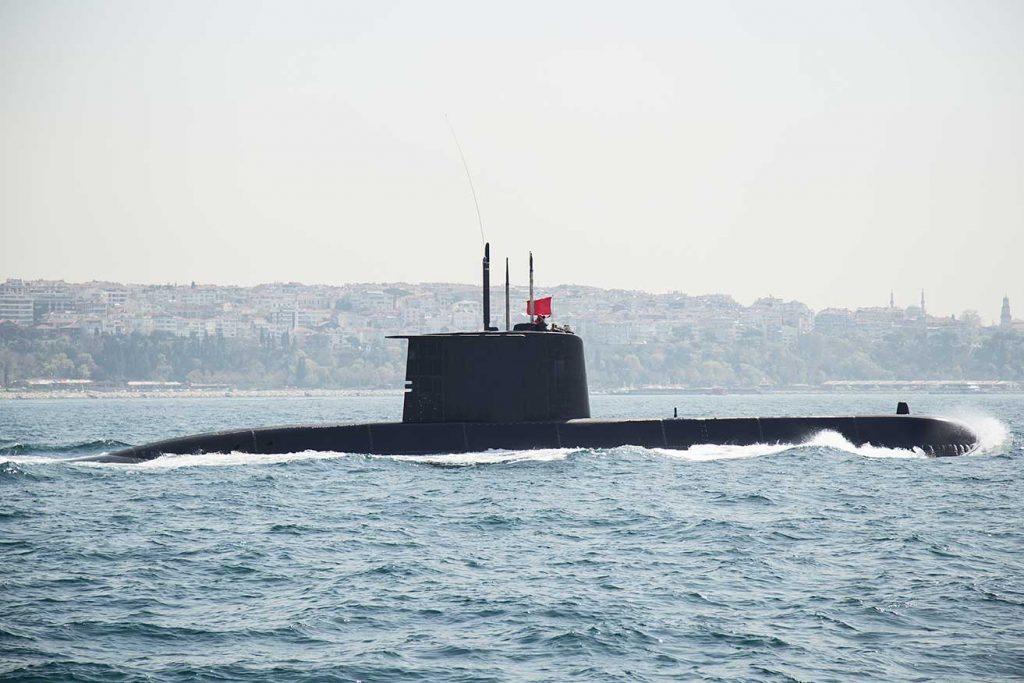 You have a nuclear powered submarine that has the ability to stay underwater for months on end. By deciding to convert it to diesel power, the submarine now has to spend time coming up to the surface every week in order to repower, using up precious time and resources, and leaving it open to external threats.
By choosing to power the engine with diesel, the capabilities and performance of the submarine are not being maximised, and it is not being used to its full potential.
It is similar thinking when looking at a Medium-Large enterprise running the SapphireOne application on a virtual server. The SapphireOne application has the ability to process billions of records, however a virtual server is not designed to power and support such a system. This allows for flaws in the running of the system and leaves the application open to vulnerabilities and external threats.
When running your application on a dedicated server, you have total control over your physical server, and can be confident that your software is being maximised and supported to perform to the very best of its ability.
In conclusion.
When it comes to cost, we understand that shared hosting is the cheapest alternative for a business to run its software, and dedicated hosting is more expensive in comparison.
However, for Medium-Large sized businesses that deal with high levels of traffic, or have strict needs for customisation and security, we will always recommend that a dedicated application is the best possible option.
At the end of the day, we care most about the server that will provide our customers with an efficient and scalable solution, power their SapphireOne application, and ensure that they are always receiving the best possible performance for their business.
For more information on Dedicated Server vs Virtual Server environments, or to find out more about how to get the most of the SapphireOne application, please contact us or book a call with a member of our Support Team. We love hearing from you!
Blog post written by John Adams and Maddie Kent.
August 18, 2020 10:57 am | by Maxime Buchholz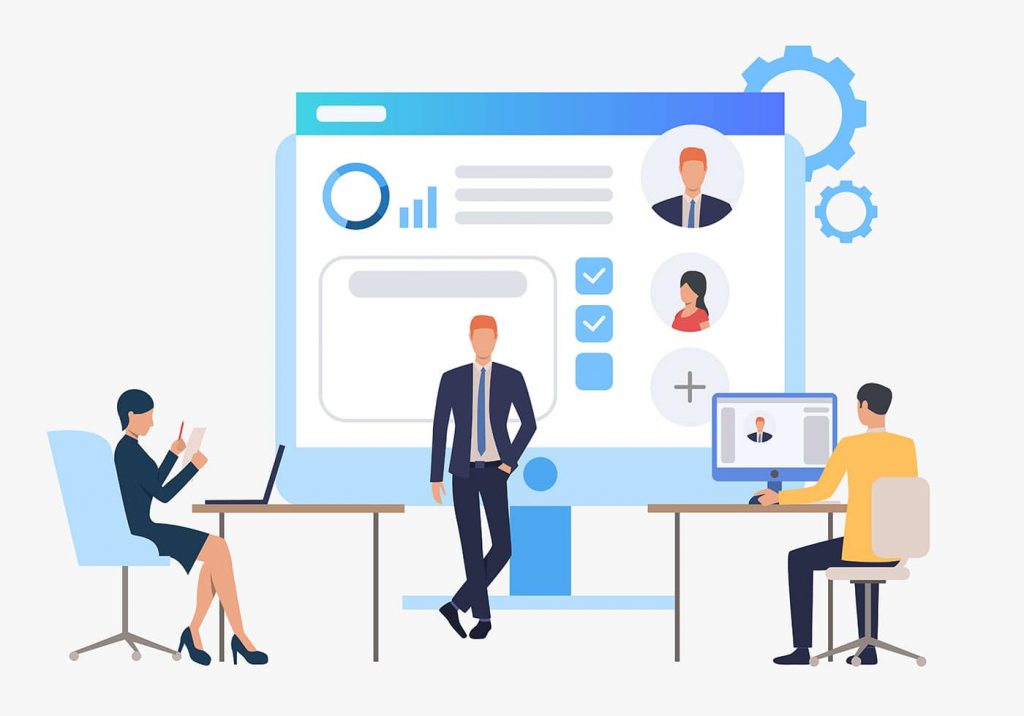 The Job Management Software functionality of SapphireOne enables the managing of job projects, cost budgeting, resource planning and the creation of Gantt Charts all-in-one.
Data Entry in the Project Mode of our Job Management Software creates various transactions types which are indicated by a three-letter code.
The first letter stands for the origin of the transaction, in this case J for Job Projects.
The second letter further clarifies the origin, such as M = Monetary, C = Clients, G = General Ledger and V = Vendor.
The third letter represents the nature of the transaction i.e. R = Receipt, F = Refund, I = Invoice, C = Credit Memo, J = Journal, P = Payments.
For example,
Job Client Invoice (JCI)
Job Credit Memo (JCC)
Job General Ledger Journal (JGJ)
Once a transaction is posted in our Job Management Software, it flows through to the Accounts Mode and finally appears in the Receivables Transactions Inquiry Window. For instance, a Job Client Invoice is now a standard Client Invoice.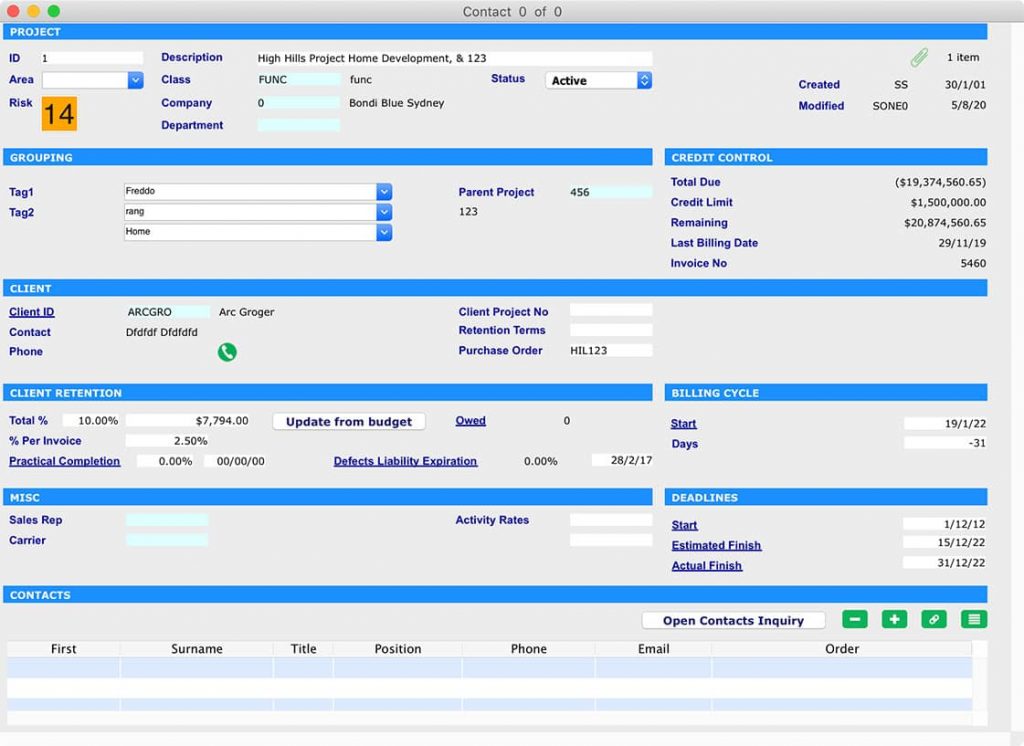 The Job Project functionality creates its own set of General Ledger Accounts which are specific to the particular Project ID and GL account used. The GL account is created the first time an amount is allocated to the particular project.
Job Costs

It involves the data entry, allocation and posting of Job Vendor Invoices, Job Project Purchases etc.

Job Projects

It allows for the tracking and allocation of resources to particular jobs, either by using an individual resource or project.

Job Inventory

It is used to allocate inventory items to a specific Project for future use.

Job Resources

It enables the invoicing of goods and services and the direct allocation of such to a specific project.
For more information on how to manage job projects, undertake cost budgeting, resource planning and the creation of Gantt Charts with our Job Management software, please visit our website.
August 12, 2020 10:56 am | by Maxime Buchholz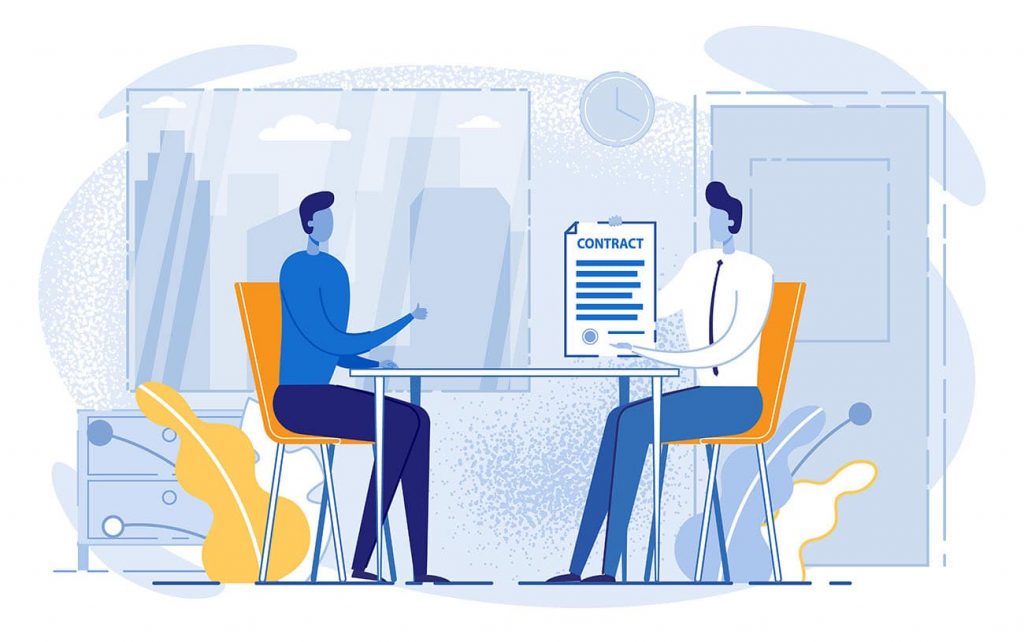 The initial Client Inquiry Window in Accounts Receivables contains an overview of all Clients, including some of their basic details.
Note that these are the default settings, meaning any changes you make via the Client Inquiry become permanent for the Client's record. There are other areas of the software in which you can alter Client details which will not become permanent.
Once you enter a specific Client, the first page of the Client Inquiry Window will open which is called "Details" and it is divided into four different areas: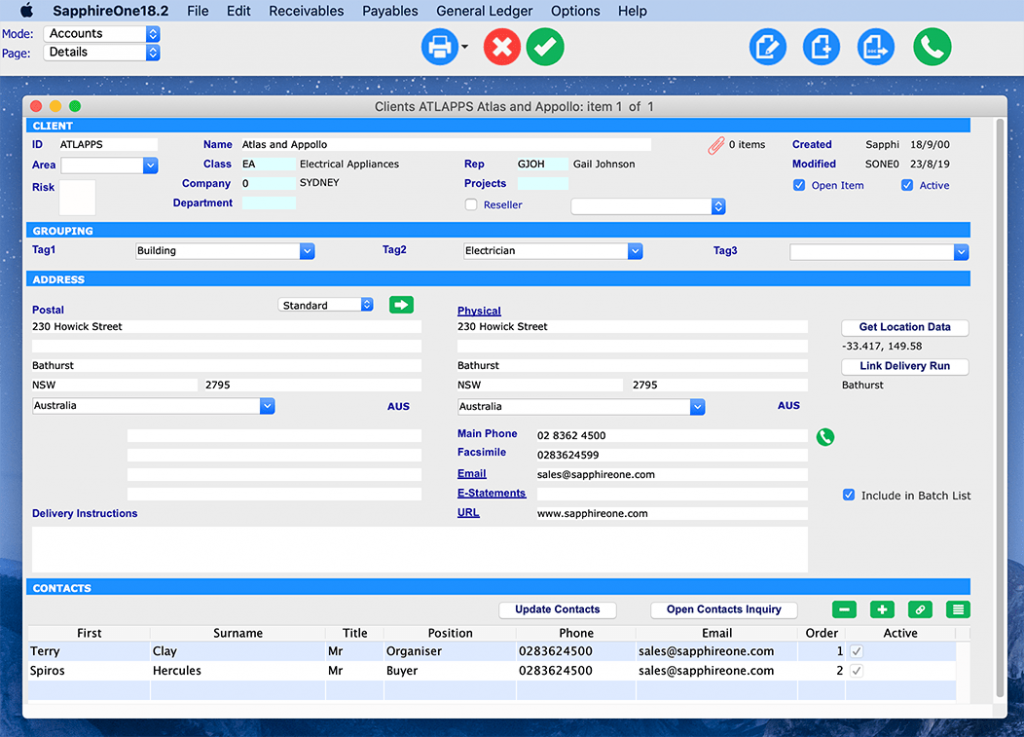 1) Client Details
2) Client Grouping
3) Client Address
This area contains three different sub-sections that can be selected via the drop-down menu. They are called: Standard, Statement and Invoice.
4) Client Contacts
Once you enter a specific Client, there is a total of 22 pages that you can choose from and they all contain different information and data relating to that Client. By default, the first page which is called "Details" will be opened.
How to delete Clients:
SapphireOne retains strict audit control and therefore does not allow the deletion of Clients. However, a Client can be made Inactive and vice versa at any time, provided that there are no balances for that client.
Inactive Clients will not show in the Client Inquiry window. If you want to see inactive Clients in the list view as well, you can either:
Do a query for "All Records", or
Select "Include Inactive" from the Tools button, or
Select "Toggle Active" from the Tools button = This tool reverses the active status on all selected records. This means that any active clients will be made inactive and all inactive clients will be made active.
SapphireOne is a highly functional and user-friendly accounting software. For more information on the Client Inquiry in Accounts Receivables and all of its other capabilities, sign up for a live demo with us.
July 21, 2020 11:32 am | by Maxime Buchholz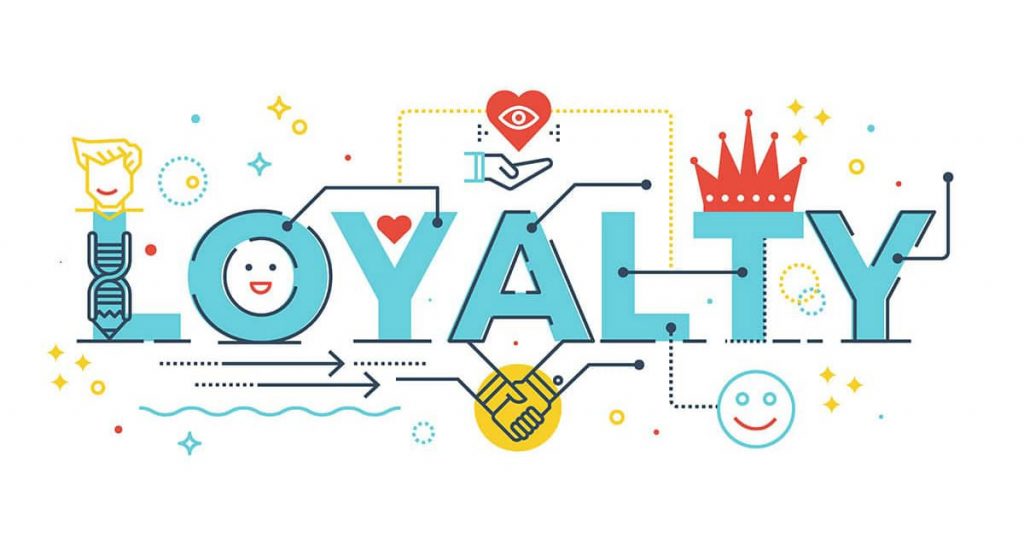 As a result of taking advantage of our customisation offer, Timbecon's staff do not have to spend valuable time on manually tracking the accumulation of loyalty points and the distribution of vouchers anymore.
There are numerous business software on the market but most of them only offer off-the-shelf solutions for their clients. SapphireOne prides itself in providing the option of custom programming any of its functionalities. This enables any business to optimise its workflow by being able to have the software take over most of time-consuming manual data entry. With the opportunity to tailor your accounting software to your company's needs, you will be able to benefit from substantial efficiency gains.
Timbecon, who has been a client of SapphireOne since 2018 has made wide-ranging use of our offer to customise the software. As Australia's leading supplier of tools and machinery for the cabinetmaking and joinery trade, the ability to adjust a standardised CRM and accounting software to their company's needs was one of primary reasons for choosing SapphireOne.
The outcome of all the feature requests that have been implemented has been outstanding and Hague (owner of Timbecon) highly praised the work performed:
"The programmers grasp our business problems, turning them into software solutions. I was amazed when talking to them that they not only understood my issues but could create a solution within SapphireOne. The support really has been amazing."
We have collated a list of the most relevant features that were custom programmed for Timbecon's use of the software:
Implementation of Customer Loyalty Program
Timbecon uses a points-based loyalty system. To reduce the manual data entry needed and to be able to include this program in SapphireOne, we created a code which allows points to be accumulated and used by any individual client. Below is a list of the specific features that were implemented by custom programming to set up the customer loyalty program:
Qualification of specified groups of customers for the loyalty program
Ability to change dollar-to-point conversion ratio (1 point per $1, $5 or $100 etc.)
Automatic allocation of points to client once invoice is processed
Multi-tier system for generating differently valued vouchers (1000 points for a $10, $20 or $50 voucher etc.)
Option for customers to receive lifetime discount at set threshold (10000 or 50000 points automatically upgrades client to receive 20% discount for an unlimited time)
Timbecon can easily track the loyalty points accrued by any of its customers in the software. Equally, the customers can see the points they received for any purchase on their invoice.
Further, the custom programming also enhances Timbecon's customer service performance as its staff will be notified by the system if a particular client still has unused vouchers.
Daily Batch Emails Distributing Loyalty Vouchers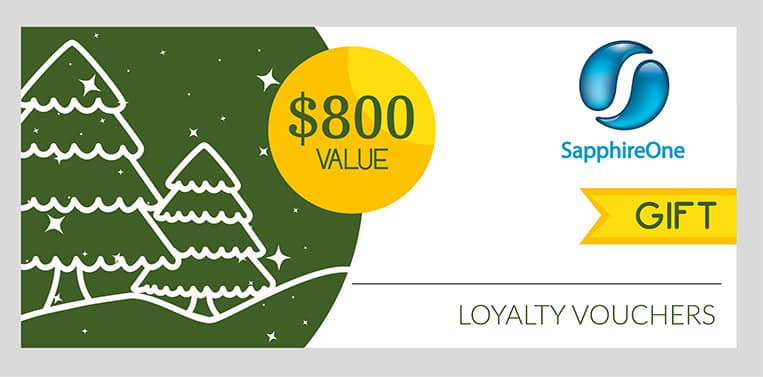 Timbecon requested an additional functionality for the automatic distribution of batch emails to its customers that have qualified for vouchers on a particular day. With this new feature, the company's staff do not have to manually verify the accumulated points per customer, as well as email each voucher separately anymore.
Creation and Redemption of Gift Vouchers
Timbecon required the ability to produce new gift vouchers with SapphireOne at any given time in order to be able to sell them off the shelf. To accommodate for this feature request, we programmed the ability for our customers to produce batches of gift vouchers directly in the store. Below is a list of the specific features introduced via custom programming in order to set up the software for the creation and use of gift vouchers:
Activation of gift voucher only upon payment to reduce risk of misuse
Option to choose unlimited different values of gift vouchers ($1, $100 or $1000)
Upon redemption of last balance left on voucher, it automatically becomes inactive
Ability of customers to use multiple gift vouchers in a single transaction
Lastly, we also included the ability to keep track of the creation and redemption of any vouchers, whether they were directly purchased by clients or generated via the customer loyalty program.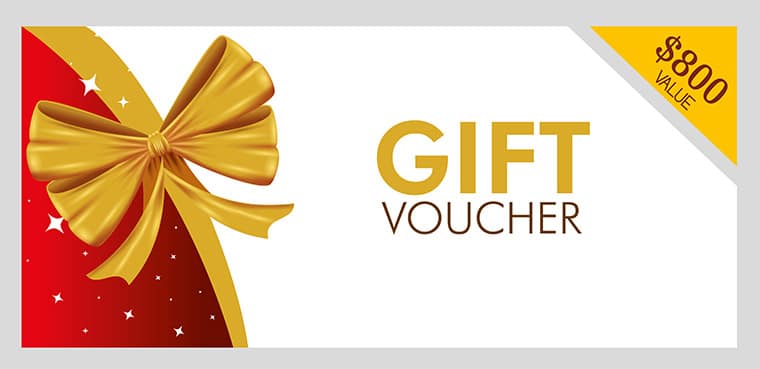 As a result of taking advantage of our customisation offer, Timbecon's staff do not have to spend valuable time on manually tracking the accumulation of loyalty points and the distribution of vouchers anymore. It has also increased the level of customer satisfaction and retention of existing customers with the implementation of a loyalty program.
You can read the full testimonial by Timbecon outlining all the different ways in which their business has experienced substantial efficiency gains since implementing SapphireOne, and making use of the custom programming offer, on our website.
Hague also said he never hesitates touching base with SapphireOne's helpful team if any questions regarding the software ever arise: "I really appreciated how they didn't just implement the software but took the time to understand the business first. Every business is a little bit different and they were very good about how they adapted SapphireOne to our situation."
SapphireOne is an integrated software solution that covers ERP, CRM, DMS and Business Accounting. With the offer of custom programming any of its functionalities, it provides for a cost-effective solution to grow your single or multi-site company. For more information regarding all of the capabilities, sign up for a live demo with us.
June 2, 2020 9:16 am | by Rubai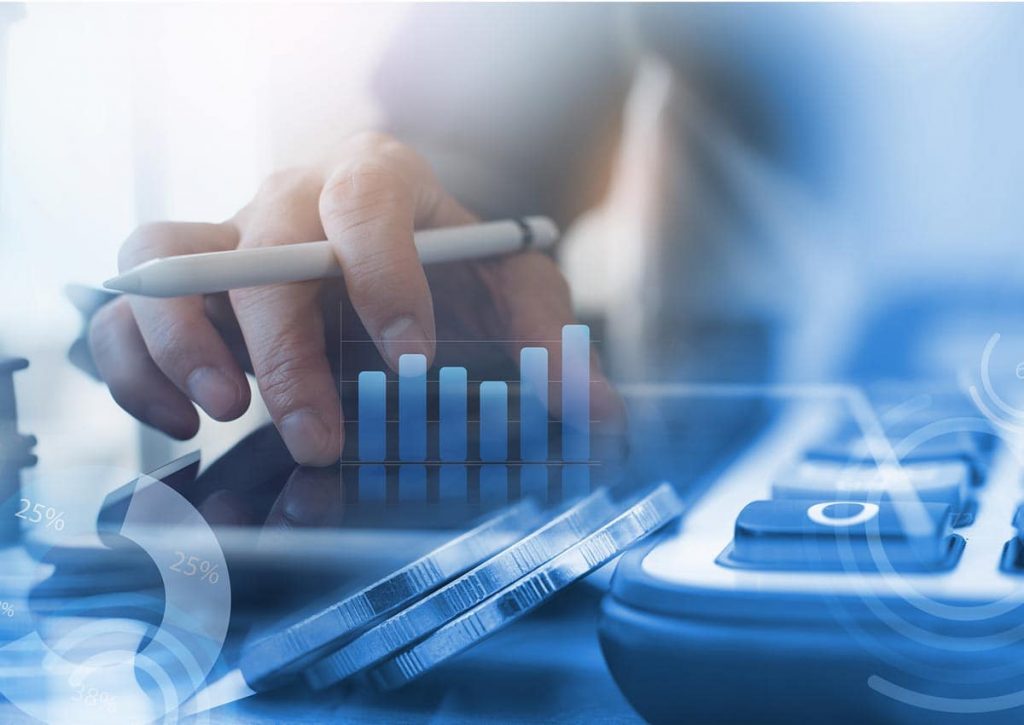 Processing vendor invoices, tracking them and eventually settling any outstanding liabilities constitutes an essential part of accounting activities. At first glance, Accounts Payable (AP) can appear well organised and managed correctly. However, hidden deficiencies often exist, setting the foundation for countless unfavourable outcomes, including:
A significant increase in processing costs
Higher HR expenses due to more accounting employees needed
Straining business relations with suppliers
A risk of losing potential volume rebates
There are various scenarios in which such hidden inadequacies in the management of AP can arise. This blog is aimed at explaining the most common, as well as most relevant ones and offering you with solutions on how to prevent such deficits.
Automating Accounts Payable Practices
Human Error during Data Entry
Mistakes being made during the entering of vendor invoices are undoubtedly one of the most prominent challenges AP departments are faced with. Manual data entry is not only time-consuming, but also cost-intensive and most importantly, highly prone to human error. Even the smallest inattentiveness has the ability to lead to grave consequences for the business. Over 88% of all data entry performed via Excel spreadsheets as the most commonly-used program for such tasks, is laced with significant errors.
Isolating these errors and undertaking corrective measures is not only a tedious process, but also does not offer any assurance of total accuracy of the resulting data. SapphireOne's PDF capture functionality provides for a solution by streamlining daily accounting tasks, eliminating the need for any initial sorting through vendor invoices and supporting documents, improving data accuracy and opening up capacities of employees. Furthermore, it includes automatic rules and validations that ensure data integrity.
Poor Transaction Processing
The risk of mismanagement of invoices is significantly higher if processing is based on a purely manual approach. Although the implementation of a processing guideline can have a positive impact, the approach is generally only applicable to small-scale AP departments. Larger and/or rapidly expanding companies, however, will struggle with maintaining consistency during invoice processing. Not only the previously mentioned automated PDF capture function, but also all other functionalities are based on sound logic and algorithm controls, thus conjunctively lead to consistent results to be achieved.
Bulky, Unmanageable Records
Any AP department emanates large volumes of inflow and outflow transactions. Regularly updating, organising and maintaining related records using purely manual procedures is an approach that is far from being considered accurate or efficient. An electronic system, such as that offered by SapphireOne to its clients, opens up the possibility of substantial efficiency gains to be achieved and also positively affects accuracy. Accessing the collated data and retrieving informative reports on any recorded transactions in the program is also highly user-friendly.
Exposure to Vulnerabilities
As the AP department is in charge of any funds flowing out of a company, it is highly susceptible to fraudulent actions. Many smaller businesses and start-ups have a tendency to treat protection against fraud with limited relevancy, at least up until they are being targeted themselves. Nonetheless, you have the ability protect your business from the first day onwards by implementing comprehensive security mechanisms. As these are, however, for the most part only compatible with automated AP systems, any manual processes are far outdated and also prone to criminal activities. Once you have switched to an electronic and automated approach, fraud protection measures based on an electronic delivery of required variables can be incorporated. As a result, all business activities can be tracked, meaning any suspicious activities will be flagged and traced back to its source.
SapphireOne can Automate your Accounts Payable
It is vital for any business to implement an effective, automated AP practice in order to protect themselves from various hidden risks and inadequacies and SapphireOne offers a comprehensive solution. The benefits you will instantly experience and be able to enjoy are numerous, for example:
Reduction in data entry errors
Streamlined invoice approvals
Use of early payment discounts
High level of data security
Monitoring of cash flow
Activate/Deactivate Vendors
An automated AP still requires manual entries to some extent, especially during the initial process of setting up new vendors. SapphireOne offers a feature for any vendor (or debtor) which enables its clients to activate or deactivate specific vendors (or debtors) simply by ticking a box. This ensures that once any data for a vendor has been entered, it will not have to be deleted during deactivation. Instead, the vendor will simply cease to appear in your vendor list or on any related reports; the only prerequisite is that there are no more outstanding balances. If, in the future, your company enters into business relations with such a vendor (or debtor) again, all pre-populated data will still exist and re-appear once re-activation is initiated.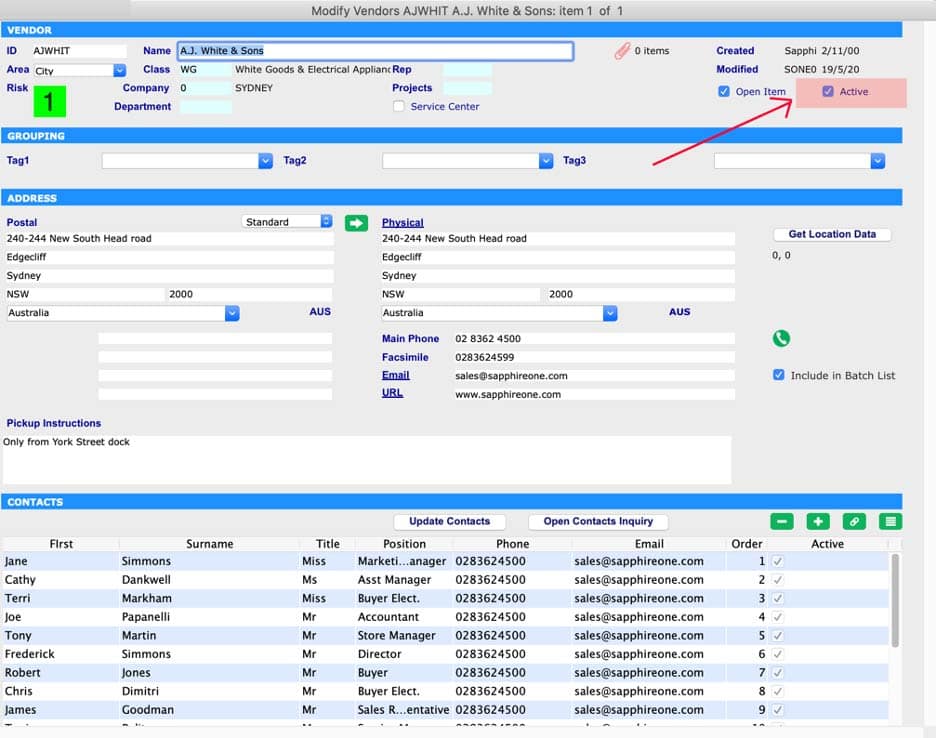 Manage your bills more efficiently, pay suppliers on time, reduce administration expenses and get an overview of where your business expenses are being allocated to with SapphireOne's Accounting Software. For further information about all the benefits and capabilities of a highly functional AP system, visit Sapphireone and/or request for a live demo.
Stuart Leung, "Sorry, Your Spreadsheet Has Errors (Almost 90% Do)", Forbes (Online), 13 September 2014.