September 21, 2018 5:13 pm | by Loren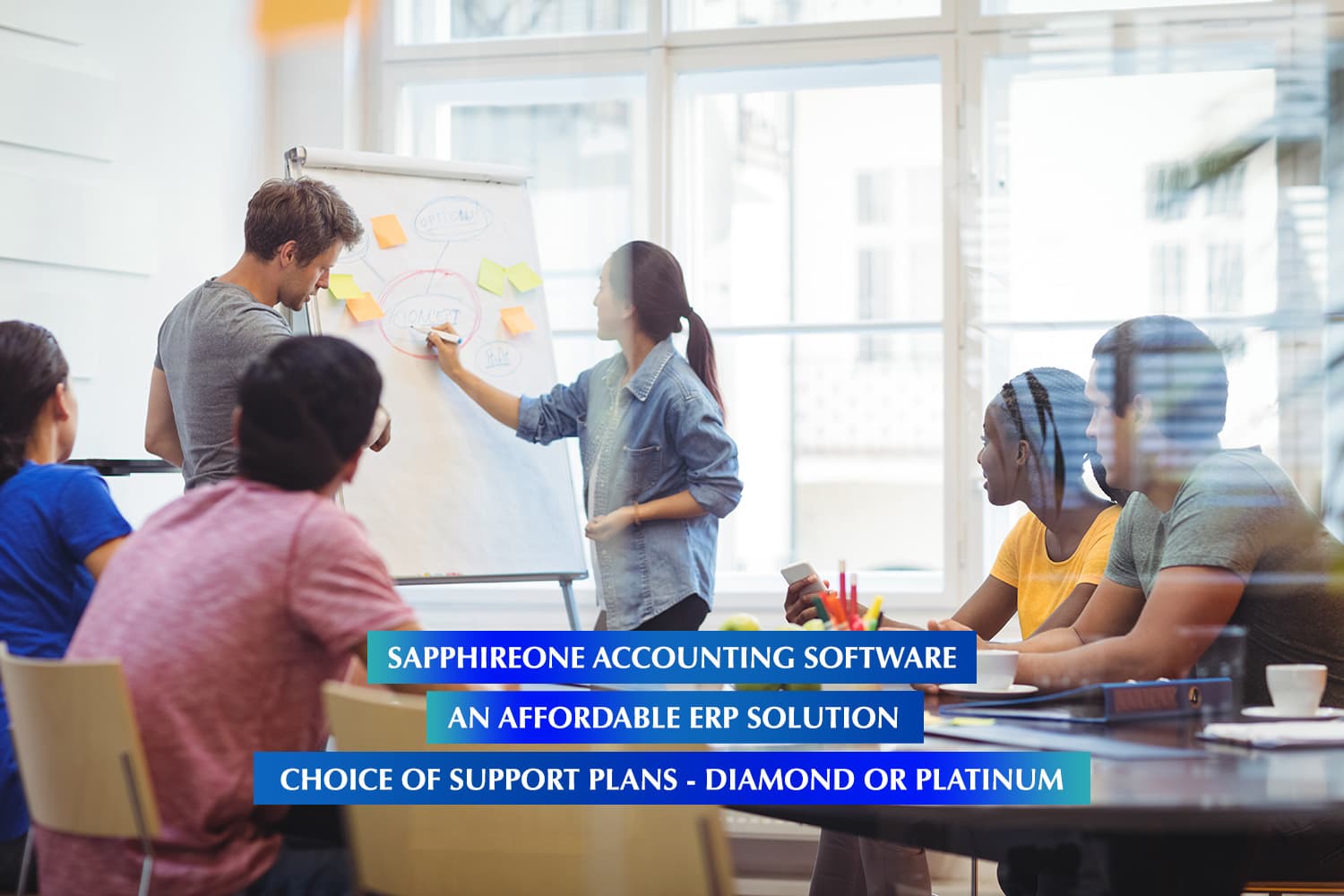 At SapphireOne, we are always looking for ways to innovate to make our application an even more powerful tool for medium to large businesses and the accountants and bookkeepers who support them. In the past two decades, we've devoted almost $200 million in research and development to deliver new features and improved functionality.
On 8th October 2018, SapphireOne launches version 17 which will deliver major new enhancements in our SapphireOne ERP CRM DMS Accounting Application Suite. This new release of SapphireOne Version 17 supports 64bit version of Windows and Mac OS which sees dramatic speed improvements to memory intensive operations such as Month & Year End procedure, BAS reporting etc. With this release our clients will have better data management functionality, improved user experience, a higher-level security with HTTP Strict Transport Security (HSTS), and many more new intriguing services.
Enticing and competitive pricing plans from SapphireOne's affordable ERP CRM DMS Accounting Application Solution
Sapphire Single User for Windows or Mac:
If you are just one user then Sapphire Single User will suit you. This offer consists of a full working copy of Sapphire application suite that can be accessed by a single user at any given time.
SapphireOne Client/Server for Windows or Mac:
If you have multiple users, SapphireOne Client/Server will suit your business needs. This license enables multiple concurrent users to access the same data file on their server concurrently.
Sapphire Web Pack:
The Web Pack comes with a number of standard functions with user access easily controlled by the system administrator. The Sapphire web pack server allows for unlimited users to access controlled parts of the live data file from any device with a browser. Customisation of the Sapphire Custom web pack to suit your business needs is also available on request.
SapphireOne keeps support costs in an easy to use, simple format.
Entry level is our Diamond Support Plan,with unlimited email and phone support. Diamond clients enjoy the convenience of unlimited telephone and email support within normal business hours, and priority booking for Teamviewer support. Diamond Clients have access to the current build of SapphireOne's affordable ERP solution & Business Accounting Software Application.
Our Platinum Support Plan provides unlimited email and phone support 24/7. This premium service provides scheduled backups, month end, GL and transaction audits, data file re-indexing and tools, unlimited email and 24/7 telephone queries by the client's nominated administrator.
SapphireOne is now Certified for ISO 27001:2013 Information Security Management Systems.
The ISO 27001 standard requires a systematic examination of security risks, threats, vulnerabilities and their impact. SapphireOne has achieved the certification process by demonstrating that a comprehensive system of information security controls and management processes has been implemented. These processes ensure the information security controls continue to meet the organisation's requirements on an ongoing basis.
SapphireOne's compliance with this important industry certification demonstrates that SapphireOne develop, implement, train, maintain and support an enterprise resource management application as per ISO Standards.
September 13, 2018 11:52 am | by Archana

A data-driven organisation is filled with a workforce that uses data, information and skills to make more informed decisions & interactions
Data-driven organisations capture and reinforce the value of their data by constantly monitoring and measuring the pulse of the business continuously, often using automated methods and tools. Being data-driven is about capturing data and using analytics as part of the business strategy, its systems, processes and culture. It's about creating a mindset in which analytics form the basis of all fact-based business decisions and are used by all levels of the organisation.
Share data with others in your organisation, Increase engagement, performance, and value of a project
SapphireOne ERP CRM DMS can help an organisation to empower people by securely and safely giving their employees direct access to data. It's important to ensure staff do not become so focused on their operational areas that they lose sight of the bigger picture. Analytics, resources, and skills should be not limited to a few departments, everyone, from sales to marketing, IT to finance can benefit from visible and accessible data sharing.
With SapphireOne everything you share with your team is easy, convenient, transparent and seamless
SapphireOne ERP CRM DMS Application provides a common convenient platform for everyone; not just to see information from across the business, but also to collaborate. Finance can see a full history of customer interaction, which may include reasons for payment delays. Managers can see calendars, workflows, tasks, reminders and dashboards. Sales can see Available-to-Ship stock (ATS), sales results, business key performance indicators (KPI)and other metrics that need to be tracked. Purchasing staff can receive automatic stock level alerts in real-time. They can also use intelligent forecasting with SapphireOne's Material Resource Planning (MRP) functionality to set automatic re-ordering, and analyse intelligent data of inventory demand fluctuations and trend reporting that will help to plan stock purchasing more efficiently.
A Single Source of Truth ensures everyone in the organisation uses the same data when making decisions
The SapphireOne ERP software solution understands what's happening across sales, CRM, inventory, accounting, purchasing, etc and bring it all together in a single source of truth. When your employees work from the one, central source of truth and see everyone's updates and changes in real-time, there's no confusion about what is or isn't accurate or which data is the most recent. Everyone works from one data set which is always up to date.
Identify your best customers
The SapphireOne ERP application has a fully integrated Customer Relationship Management system (CRM) where you can manage all business interactions with your clients, vendors, employees, and potential new customers.
SapphireOne CRM software helps your business to build strong and durable relationships with your clients, encourage conversations, and increase sale based on client data coming from multiple channels i.e. Softphone, Document Managements, Community interactions and more.
For a sneak peek at the full capabilities ERP, CRM, Accounting Software, Human Resources, Payroll, Assets and Document Management,  check out SapphireOne and request a live demo, it is everything you'll ever need to make your company management a success. Know more about us.
August 8, 2018 12:22 pm | by Loren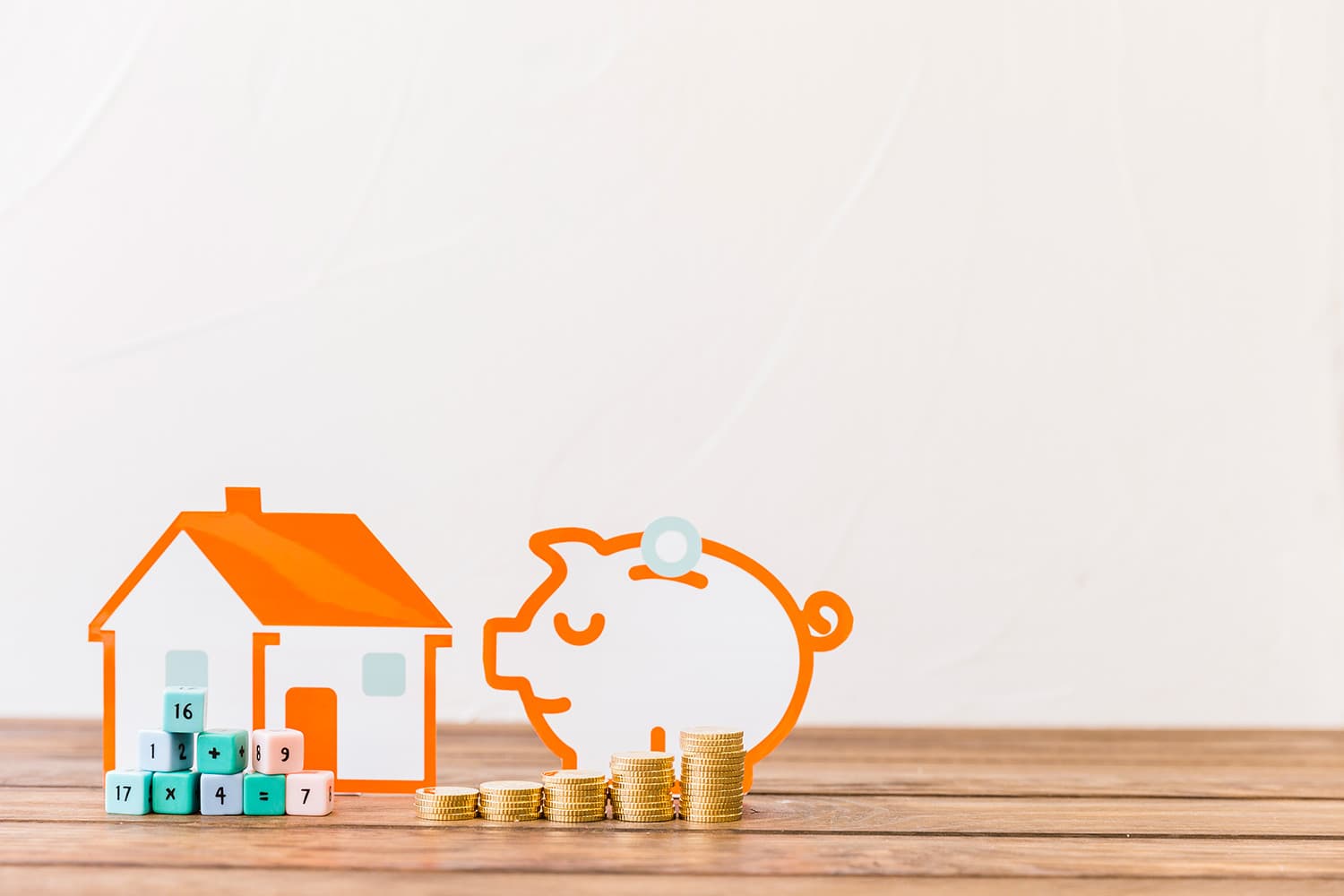 It is vital for managing all financial aspects of your day to day business activities.
You can perform basic accounting tasks such as generating financial reports, invoicing, tracking income and expenses. Accounting software manages your financial data and analyses sales performance and cashflow which ensures you make informed decisions.
All organisations have to perform a number of tasks to make their company financially successful, ERP Accounting software is an essential investment for any business large or small
SapphireOne ERP CRM DMS Accounting software is designed to help companies introduce accounting accuracy to achieve peak financial performance. SapphireOne ERP CRM DMS is built to comply with international accounting standards and principles, providing comprehensive reporting functionality to assist in reviewing company performance. SapphireOne ERP CRM DMS is a unique accounting software.
Managing Cash Flow



One of the biggest challenges for any business is to manage cash flow efficiently, organisations and business owners need to keep records of all the cash coming in and going out of the business. SapphireOne ERP CRM Accounting software enables business owners to manage their business cash flow management of expenditure and keeps track of the financial status of the company easily.
Invoice Tracking with DMS
Invoice tracking is very important for any organisation's success. SapphireOne's in-built document management system (DMS) allows you to attach all supporting documentation by simply clicking on SapphireOne's paperclip in any related transaction and ensures easy invoice tracking. 
Time Saving and Accuracy
SapphireOne ERP Accounting software quickly performs different tasks such as invoicing, sending payment reminders, paying vendors, reconciling bank accounts and generating reports. SapphireOne ERP accounting software provides fast and accurate information. SapphireOne provides a clear and accurate view of the financial standing of your organisation to assist you in managing your business and making informed decisions.
Accounts Receivable
The Accounts Receivable module in SapphireOne's accounting software is for the entry of all transactions that are involved with Income for the organisation. This may be through Cash Sales or Client Invoices etc. Client accounts are managed efficiently with customer tracking, invoice management, activity analysis, receipt and cash receipt processing.
Accounts Payable
The Accounts Payable module in SapphireOne's accounting software handles all transactions that are involved with the payment of vendor invoices for the company, this includes the tracking of cash, credit card and eft and other types of payments.
Financial Reporting
SapphireOne ERP CRM DMS accounting software has comprehensive reporting functionality which allows you to analyse all aspects of your financial accounts. Designed with flexibility in mind, SapphireOne reports can be designed to meet your requirements and can be sorted by multiple criteria with numerous levels of details to choose from. Strong reporting tools are essential to your organisation and are fully integrated within the SapphireOne ERP CRM DMS Accounting Software application suite.
For a sneak peek at the full capabilities ERP, CRM, Accounting Software, Human Resources, Payroll, Assets and Document Management,  check out SapphireOne and request a live demo, it is everything you'll ever need to make your company management a success. Know more about us.
July 23, 2018 2:42 pm | by Loren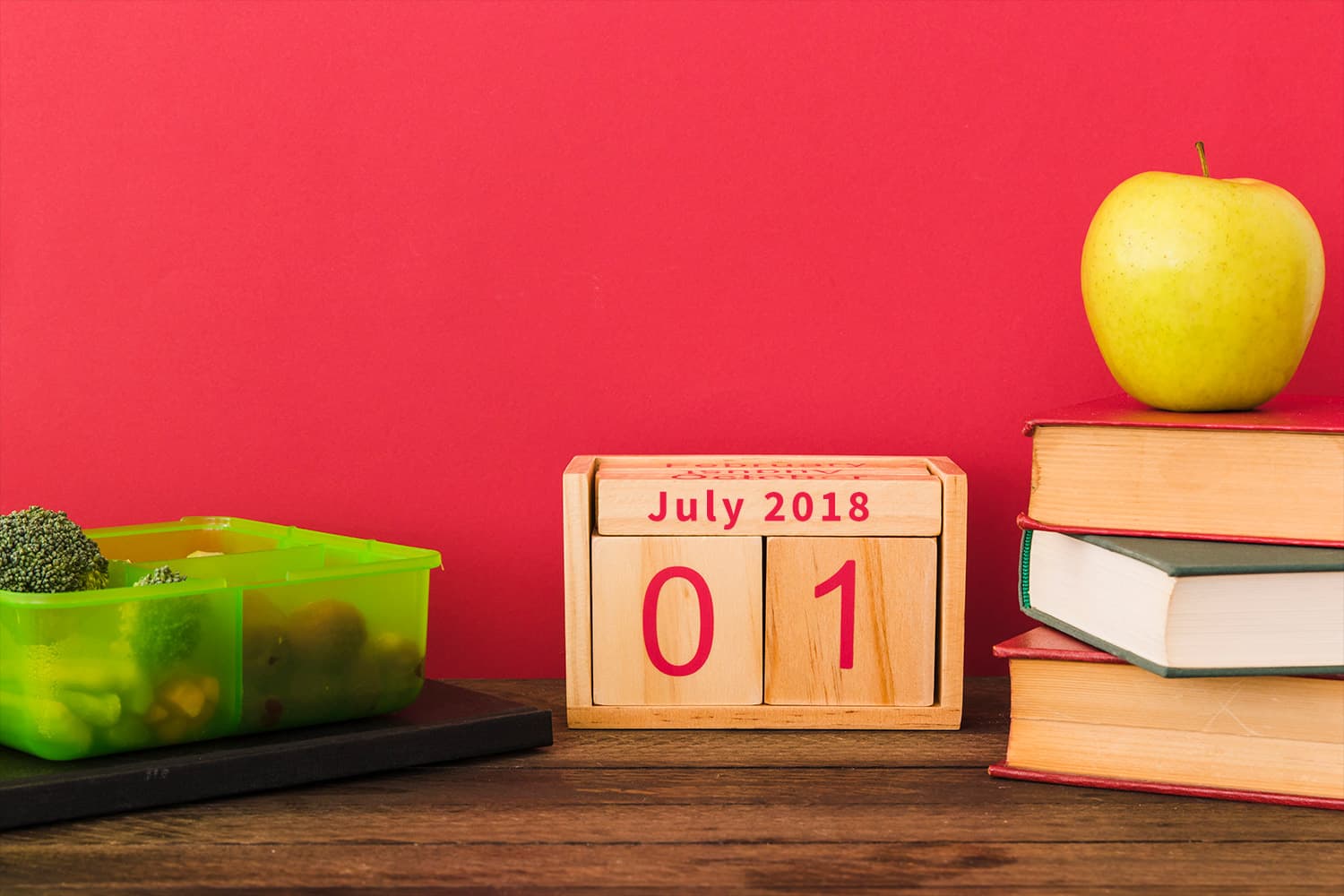 Four of our SapphireOne testimonial clients, Newkem Australia, Monier Prime Rooftiles, Frutex Australia and Moyle Bendale Timber have processed payruns this week and successfully lodged their first Single Touch Payroll (STP) event for the current financial year. Numerous other clients have also successfully lodged their first STP event with the Australian Taxation Office within the first week of its operation.
The Australian Tax Office has made it mandatory for any business operating with a staff capacity of 20 or more employees to implement a working Single Touch Payroll solution on or before July 1, 2018. SapphireOne was certified for this Single Touch Payroll on 1 May 2018.
To assess whether you need to implement Single Touch Payroll on July 1, 2018 you were required to do a count of your Payroll / HR employees as of 1 April 2018.
If this count is 20 or more, then you are a 'substantial employer' and will have to report through STP. If it is 19 or less, then reporting through Single Touch Payroll will be optional until 1 July 2019. After that, it becomes mandatory for every employer to report through STP which is of course subject to changes in the legislation.
As part of the Single Touch Payroll process, the ATO matches the information sent through the portal against the corresponding employer/ employee profiles. As a result, businesses will no longer be required to complete payment summaries at the end of the financial year as it will have already been done and available to employees through myGov.
The following are some important aspects for employers to know regarding the Single Touch Payroll process:
A regular pay cycle (pay event) is when an employer carries out payroll at fixed regular intervals to remunerate employees. This is usually weekly, fortnightly, bi-monthly or monthly.
When you start reporting through your Single Touch Payroll-enabled solution, your pay event will need to include minimum reporting requirements in order for the ATO to receive the file.
The employer must report the year-to-date values of gross salary or wages, allowances or other payments (as relevant), deductions and PAYG withholding for each employee included in each pay event.
If you currently fall into the "Substantial Employer" category and do not yet have a solution that works with STP, contact one of our SapphireOne team to go through your options in finding a resolution to your current systems short comings.
For a sneak peek at the full capabilities ERP, CRM, Accounting Software, Human Resources, Payroll, Assets and Document Management,  check out SapphireOne and request a live demo, it is everything you'll ever need to make your company management a success. Know more about us.
July 20, 2018 3:10 pm | by Loren
On Thursday 19th July 2018 SapphireOne toured Frutex and Spicemasters with three senior staff members from a potential client.  Harry Magiros is the IT and Marketing Manager for the Frutex group of companies, he gave an elegant and informative presentation of the power and flexibility of SapphireOne.
The Frutex site is 60,000 square metres including their corporate head office and 6 warehouses. The site has multiple manufacturing facilities which include fruit washing, packing, blending and glyceration, infusion of dry vine fruit, packing and blending of frozen fruit and berries.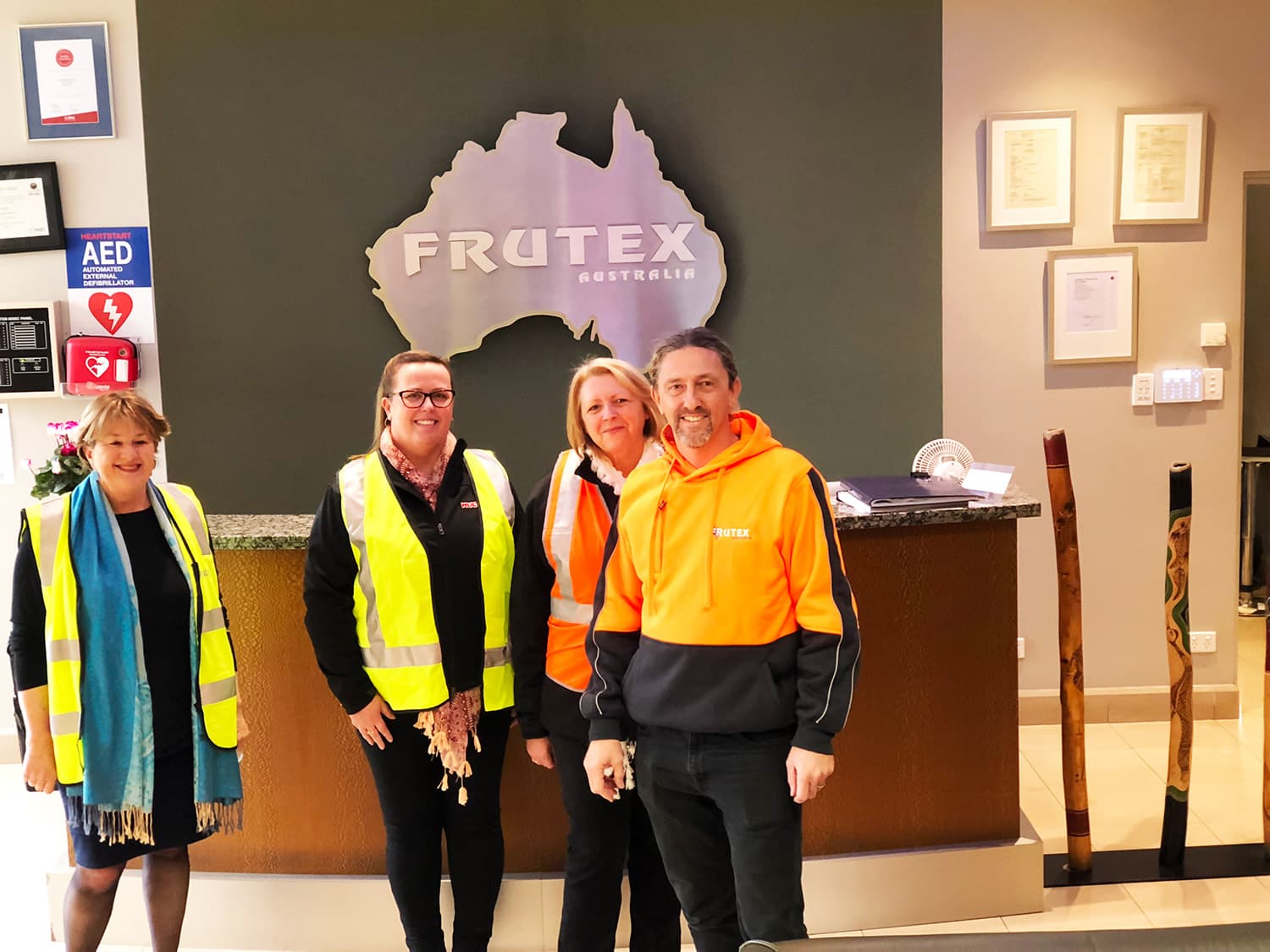 The largest warehouse onsite is a bulk storage facility which allows the storage up to seven vertical pallets. The Frutex server room uses a significant amount of battery power run by approximately 1800 solar panels situated on the top of their corporate head office, which produce around 500kw.
Harry took us on an inspection of their manufacturing and production lines at the Spicemasters campus, where we viewed the largest steam steriliser in the southern hemisphere. The Spicemasters site has grinding and blending facilities for herbs, spices, seasonings and gravies. They also create individual and proprietary blends that are batch controlled and ready to use.
Frutex Australia is one of our testimonial clients and have been using SapphireOne since 1999.  Their company is a technology leader in the food industry, investing heavily in state-of-the-art plant and equipment.
Frutex are a user of the Sapphire custom webpack, which is fully integrated into all company warehouses with warehouse mapping. This allows all stock to be tracked and viewed live on portable IOS devices over the company wifi.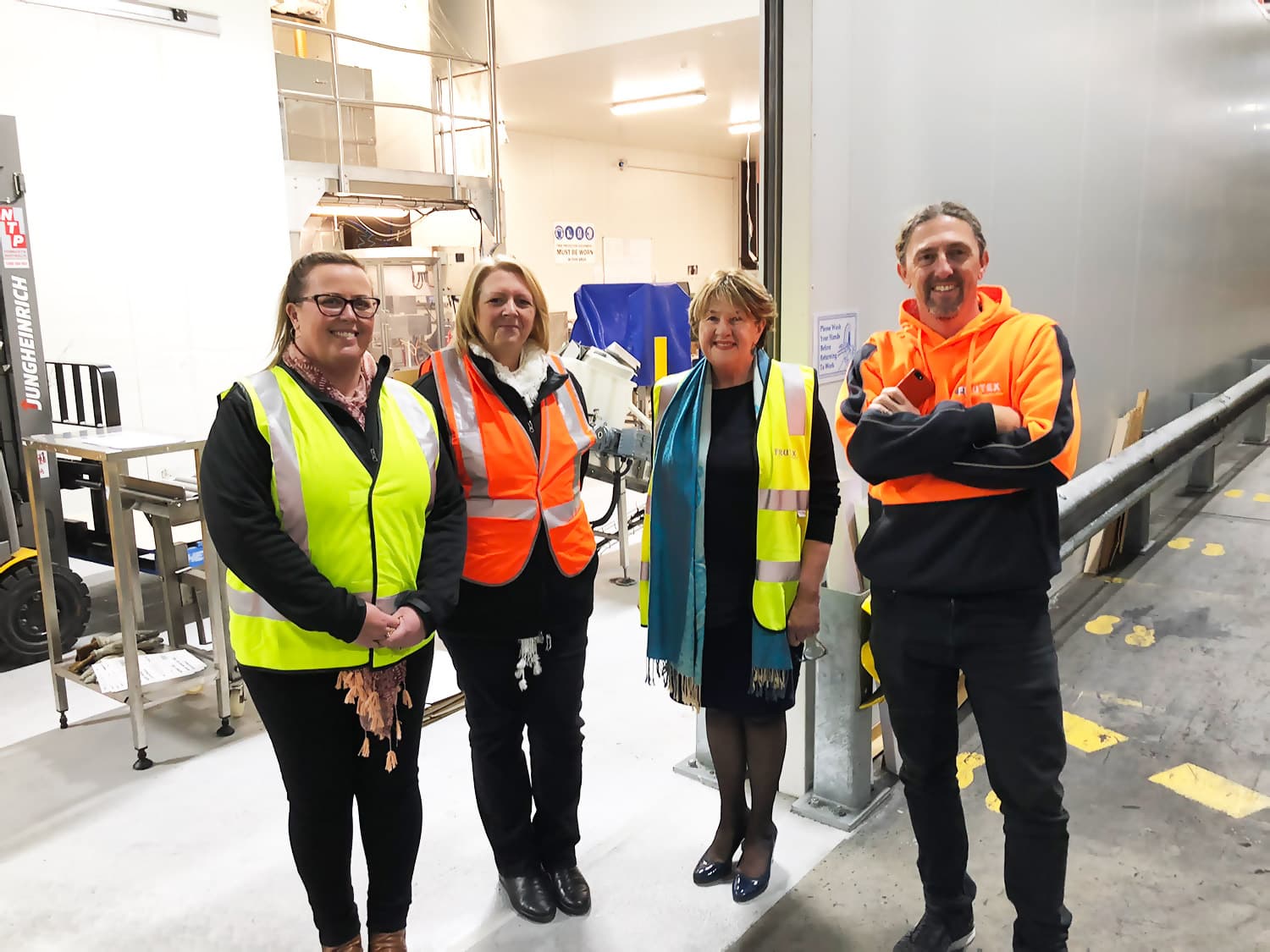 In the past two weeks, Frutex and their subsidiary companies have taken advantaged of SapphireOne's Standard Business Reporting (SBR2) functionalty and have successfully lodged their Single Touch Payroll (STP) and Activity Statements.
The site visit was extremely informative to everyone, potential clients always find it invaluable to talk to long-term users and get an insight into the benefits of and capabilities of the SapphireOne ERP CRM DMS application.
For a sneak peek at the full capabilities ERP, CRM, Accounting Software, Human Resources, Payroll, Assets and Document Management,  check out SapphireOne and request a live demo, it is everything you'll ever need to make your company management a success. Know more about us.
July 13, 2018 10:38 am | by Loren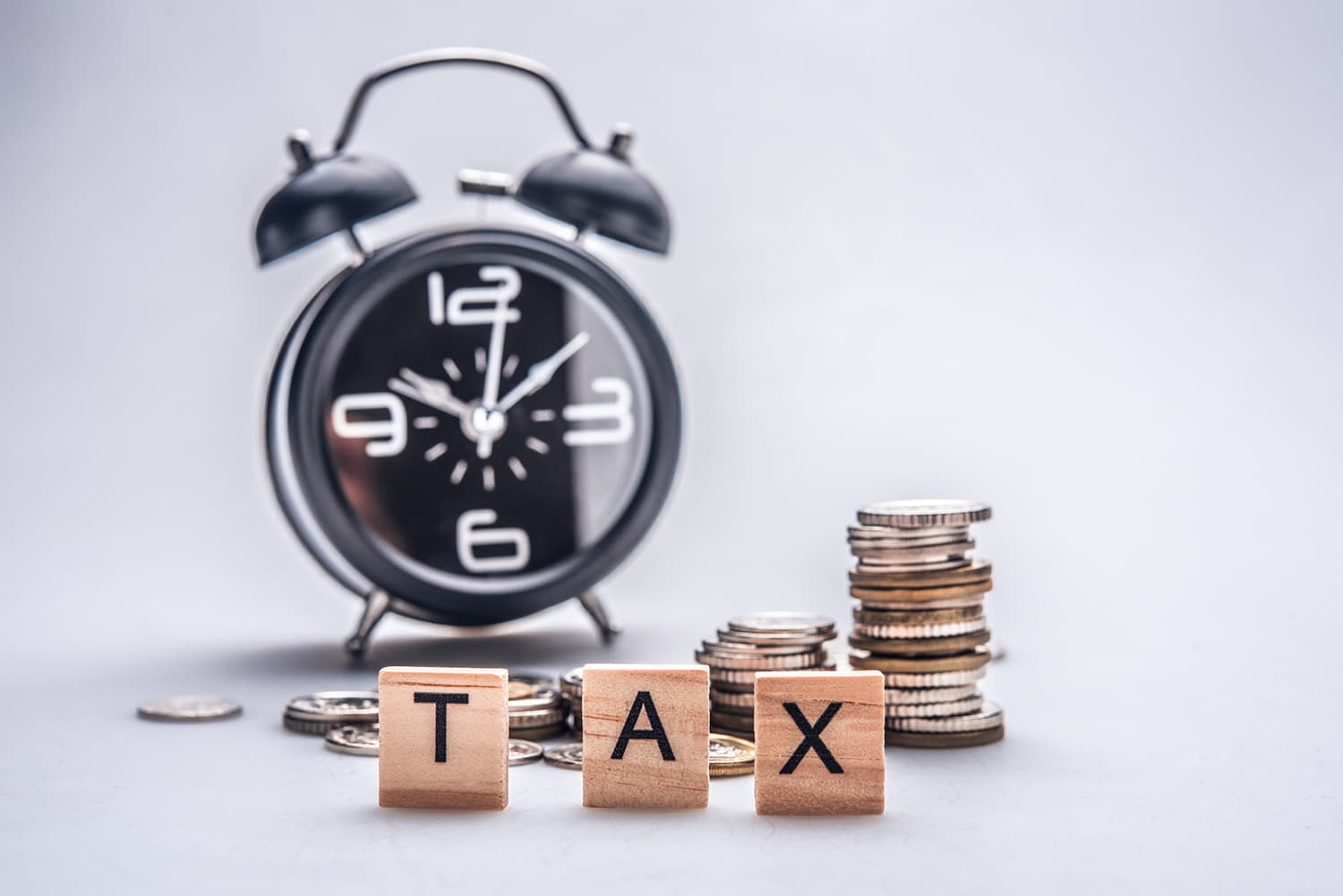 At the end of financial year whether you are in Australia, New Zealand or anywhere in the world, all companies have tax obligations. The requirement to produce your Profit & Loss and Balance Sheet at the end of the financial year is mandatory for all businesses and organisations.
A financial year (or fiscal year, or sometimes budget year) is the period used by governments and their tax agencies for accounting and budget purposes, which vary between countries. It is also used for financial reporting by business and other organizations. Laws in many tax jurisdictions/countries require company financial reports to be prepared and published on an annual basis, but generally do not require the reporting period to align with the calendar year. The End of Financial Year (EOFY) is the date that marks the end of the financial year.
The calendar year is used as the financial year by about two thirds of publicly traded companies in the United States and for a majority of large corporations in the UK and elsewhere, with notable exceptions being in Australia, New Zealand and Japan. In Australia the End of Financial year generally falls on June 30th, New Zealand ends their financial year on March 31st. Some organisations and companies follow the USA end their financial year which is often on the same day of the week each year, for example, the Friday closest to 31 December. Under such a system, some fiscal years will have 52 weeks and others 53 weeks.
Taxation laws generally require accounting records to be maintained and taxes calculated annually, which usually corresponds to the financial year used by the government. The calculation of tax on an annual basis is especially relevant for direct taxation, such as company income tax. Many annual government fees and levies—such as Council rates, licence fees, etc. are also calculated on a financial year basis, while others are charged on an anniversary basis.
Many educational institutions have a financial year which ends during the summer to align with the academic year (and, in some cases involving public universities, with the state government's financial year), and because the university is normally less busy during the summer months. In the northern hemisphere this is July to the next June. In the southern hemisphere this is calendar year, January to December. Some media/communication-based organisations use a broadcast calendar as the basis for their fiscal year.
Whatever the size of your business and tax obligations, you must report and pay any amount due to the ATO, this includes Superannuation and GST, VAT or Sales Tax reporting. It is essential to lodge tax return accurately in order to achieve the maximum business offset and possibly even receive a tax refund.
By managing everything from Financial Reporting, Inventory Control, Assets, Job Projects, Payroll/HR to Bank Reconciliations, SapphireOne ERP CRM DMS can give you more time to do the things that matter, such as developing new strategies and thinking in your business or organisation.
SapphireOne helps you to prepare and lodge tax return
SapphireOne helps you calculate GST and seamlessly lodge your Business Activity Statement (BAS) Standard Business Reporting (SBR2), pay employees and track your PAYG and Superannuation.
SapphireOne ERP CRM DMS can generate comprehensive reports to help you prepare and lodge tax return. Effortless reporting of SapphireOne can help you to get the right data at the right time including Year to Date (YTD) financial reports, PAYG payment summaries, Profit & Loss and Balance Sheet reports. That's why Alison Phillips from Moyle Bendale Timber said in her testimonial that "SapphireOne is a RocketShip because of its excellent reporting."
For a sneak peek at the full capabilities ERP, CRM, Accounting Software, Human Resources, Payroll, Assets and Document Management,  check out SapphireOne and request a live demo, it is everything you'll ever need to make your company management a success. Know more about us.