January 1, 2019 3:34 pm | by George Lerodiaconou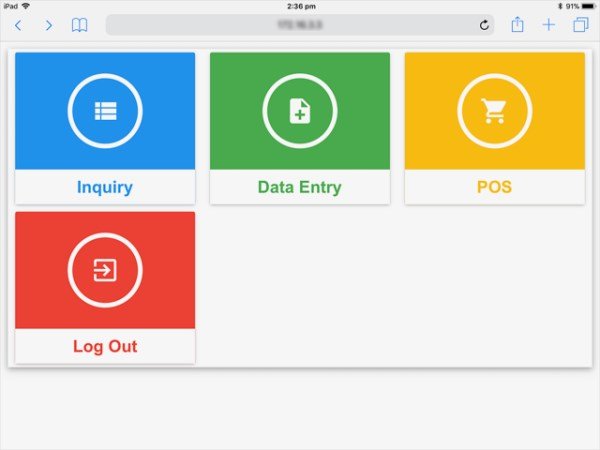 Point of sale. It's got to be right. So, let's talk turkey for a second without the gobble-dee-gook.
A clunky POS will mean the loss of a sale in a heartbeat to your competitors. It is almost as bad as having a really rude shop assistant on the floor or worst, a barista, who gets the coffee and milk composition wrong in a latte.
POS systems can now seamlessly integrate with your entire business systems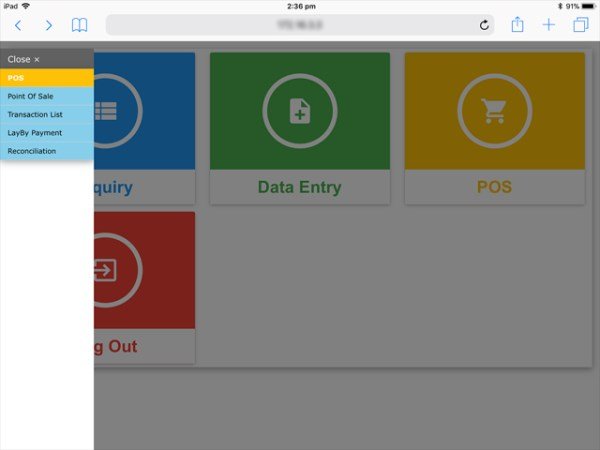 Your POS should be a seamless process for your customer. I'm constantly surprised at how many small business owners set up an online store without fully testing their POS and going live, with a site which at the pivotal time of purchase takes the user to nowhere. Get your cigarette lighter out and burn those $50 notes. You wouldn't dare, so why would you go live without a POS that not only works but integrates with your existing software.
Thanks to a clever bunch of software developers, POS systems can now seamlessly integrate with your entire business systems. It is quite remarkable and even better, one of the leaders in the field is based in Sydney, not the Silicon Valley.
SapphireOne not only have POS systems but also have the software to ensure POS works with all business management systems. Software development guru Paul Beard said: "Our software is an all in one solution which combines account management, inventory management, job/project management, assets management, HR, payroll, Document Management System (DMS), Business Activity Statement (BAS), Standard Business Reporting (SBR), VoIP SoftPhone and Customer Relationship Management (CRM)."
John Adams, CEO of SapphireOne said "the most complex business accounting software is frequently part of an extensive suite of software often known as enterprise resource planning (ERP) application".
He says users can utilise the software for normal accounting and/or ERP purposes. The POS functionality is very important when a small business needs to manage their inventory. One of the popular functionalities is they can create multiple stores and control these stores via SapphireOne POS.
"Though SapphireOne is a desktop-based system but we also have a web version," Paul Beard said.
"The Sapphire Web Pack solution allows for unlimited users to access certain parts of the live data file from any device with a browser. POS is one of the functions that is included in the Sapphire Web Pack solution."
SapphireOne software is compatible with Windows and Mac operating systems. It is a highly scalable solution, with the ability to support unlimited users concurrently.
December 20, 2018 3:47 pm | by Fiona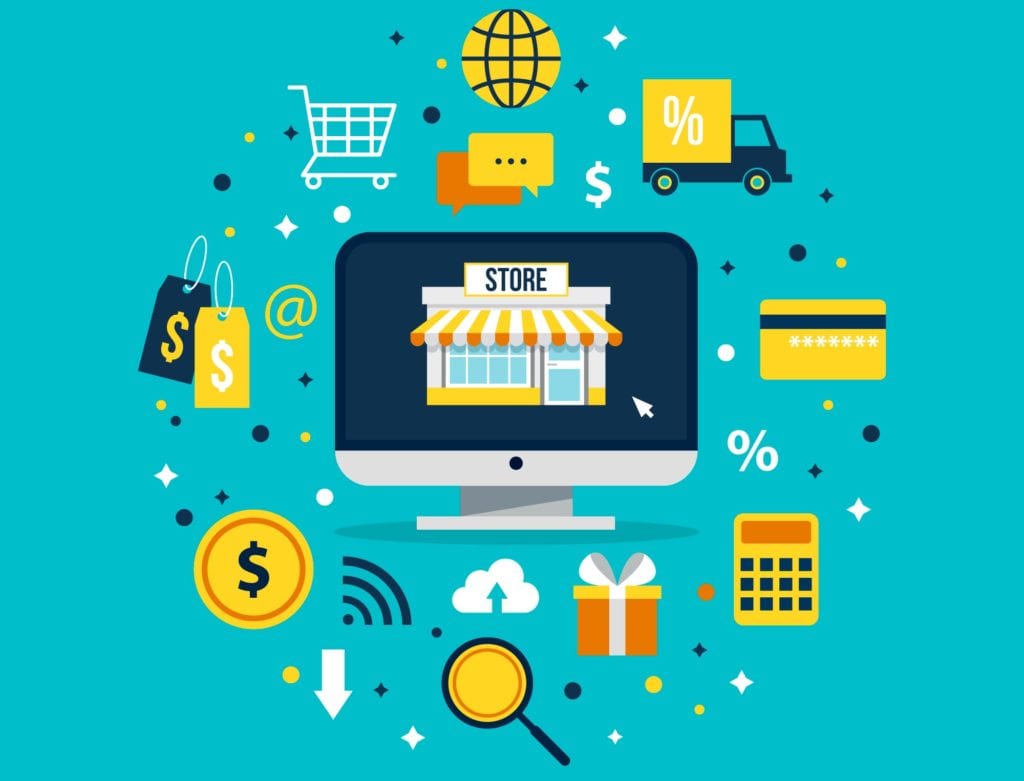 More and more people are turning to eCommerce for both B2B and B2C and using platforms to build their online presence. eCommerce platforms such as Shopify, Magento, WooCommerce allows you to build storefronts to sell your products and services online, in store, on social media or anywhere mobile. An ERP application will integrate orders with inventory, accounting, shipping and other back-end functionalities, leading to increased efficiency and better customer service. An ERP will also automate processes leaving management time to focus on what's important, planning and forecasting.
Benefits of eCommerce and ERP Integration
Business intelligence and working smarter with your datafiles enables your business to get ahead of the competition. When integrating an ERP and eCommerce platform, your main data from order, inventory, item, customer, shipping and tracking, start communicating with each other forming a centralised database. Inventory and pricing information is available to customers and staff in real-time.
Manual practices will be reduced such as hand-keying sales into your ERP, entering details of excel spreadsheets, which in turn saves time and money by reducing errors. It's easy to make mistakes, anything can be entered the wrong way during the sales channel. This can lead to incorrect or missing inventory and product details incomplete. With the ERP integration inventory can be streamlined, track updates and inventory levels provided to customers in real-time and automatic notifications provided when the goods are shipped.
Another benefit of eCommerce ERP integration is flexibility. Multiple online, web or instore, offline bricks and mortar stores can be added without disruption to your business operations. SapphireOne is built to handle unlimited number of companies that can sit within different tax jurisdictions, have their own financial year-ends and trade in their own local currencies.
Streamlining ERP and eCommerce Integration
In order for this to happen smoothly and seamlessly, every business needs to develop an eCommerce ERP integration strategy. This outlines what other enterprise systems need to be connected and how this will be achieved. Depending on the platforms, customisation can be performed.
What is important and needs to be specified is the data to be included in the integration, where the data source is from, where it will be going, and lastly how often it will be updated. It is critical to look at online orders, offline orders, shipping and tracking information, customer and product data. A data migration plan should be adopted with a backup strategy. SapphireOne's Product Initiation Document (PID) is an extensive high-level project plan. It outlines for the Project- time, cost, scope, how and when quality performance targets will be achieved, the major products, activities and resources required, and provides a baseline against which to monitor the project's progress stage by stage.
December 4, 2018 4:17 pm | by Fiona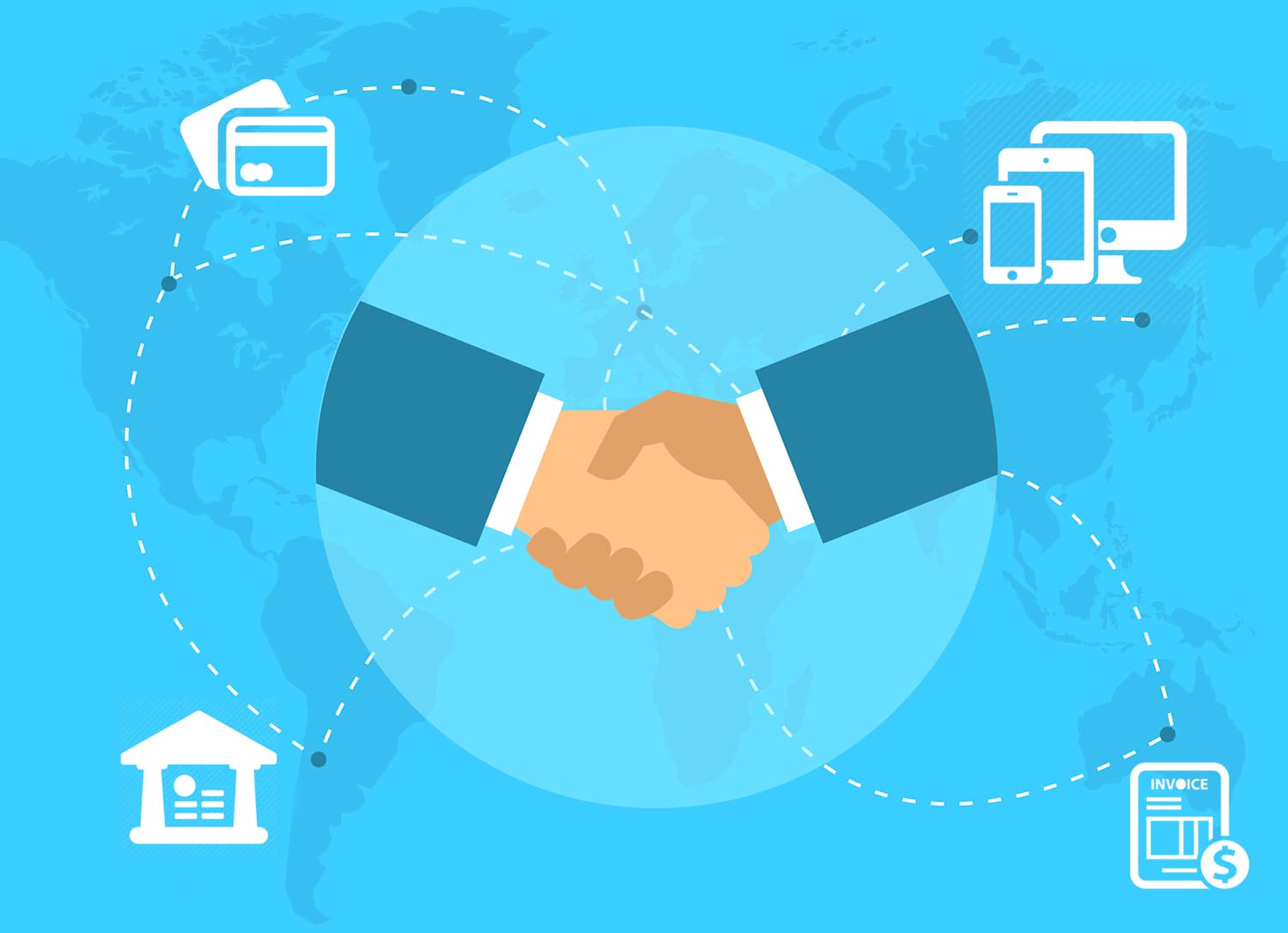 We all would like a high cash flow business, and with the era of instant gratification it makes sense to accept online payments. Online payments save time, are fast and hassle-free offering no more lengthy and often arduous payment processes. To ensure your dollars continue to flow, you need your customers' purchasing experience to be seamless and a positive one. This is where payment gateways come in, they help you finish the sales process by facilitating payment options.
Payment gateways authorise the payment by credit cards for online retailers, brick and mortar stores and ecommerce ventures. They protect credit card details by encrypting the information it holds. This process ensures personal private details are passed securely between the customer and merchant.
SapphireOne has partnered with the payment gateway Stripe and added the new feature of credit card payment into Accounts Receivable. Stripe is a payment platform that allows you to receive payments anywhere, anytime.
Sapphire Web Pack for on-the-go mobile payments or SapphireOne client-server desktop for online payments, ensures you'll never miss accepting a payment again.
Quick and simple steps to accepting payments with SapphireOne ERP Application, Sapphire Web Pack and Stripe
We have programmed Stripe into SapphireOne ERP and Sapphire Web Pack so you can experience fast and seamless integration.
Getting started:
Create a Stripe account or log into your account
Connect your Stripe account with SapphireOne
In SapphireOne go to Accounts Mode
Select Receivables in the top tool bar
In the drop down menu choose client receipt
In the Payment Type drop down menu choose Credit Card
Enter in the credit card details and press the blue PROCESS button above the Card Type
Stripe will process the payment for you, send back a receipt for your records
For processing away from your desk, open Sapphire Web Pack
Go to Client Receipt
In the Type drop down menu select Credit Card
Enter the credit card details and hit the green PROCESS button underneath
In the Payment Process screen you have 2 options:

Save only- for payments to be saved into the database and processed later OR
Save & Process- for payments to be saved into the database and processed straight away.

Stripe will process the payment for you, send back a receipt for your records
For more information regarding improvements and features within the latest release of SapphireOne ERP Business Accounting Application please contact our office on (02) 8362 4500 or request a demo.
November 9, 2018 3:18 pm | by Fiona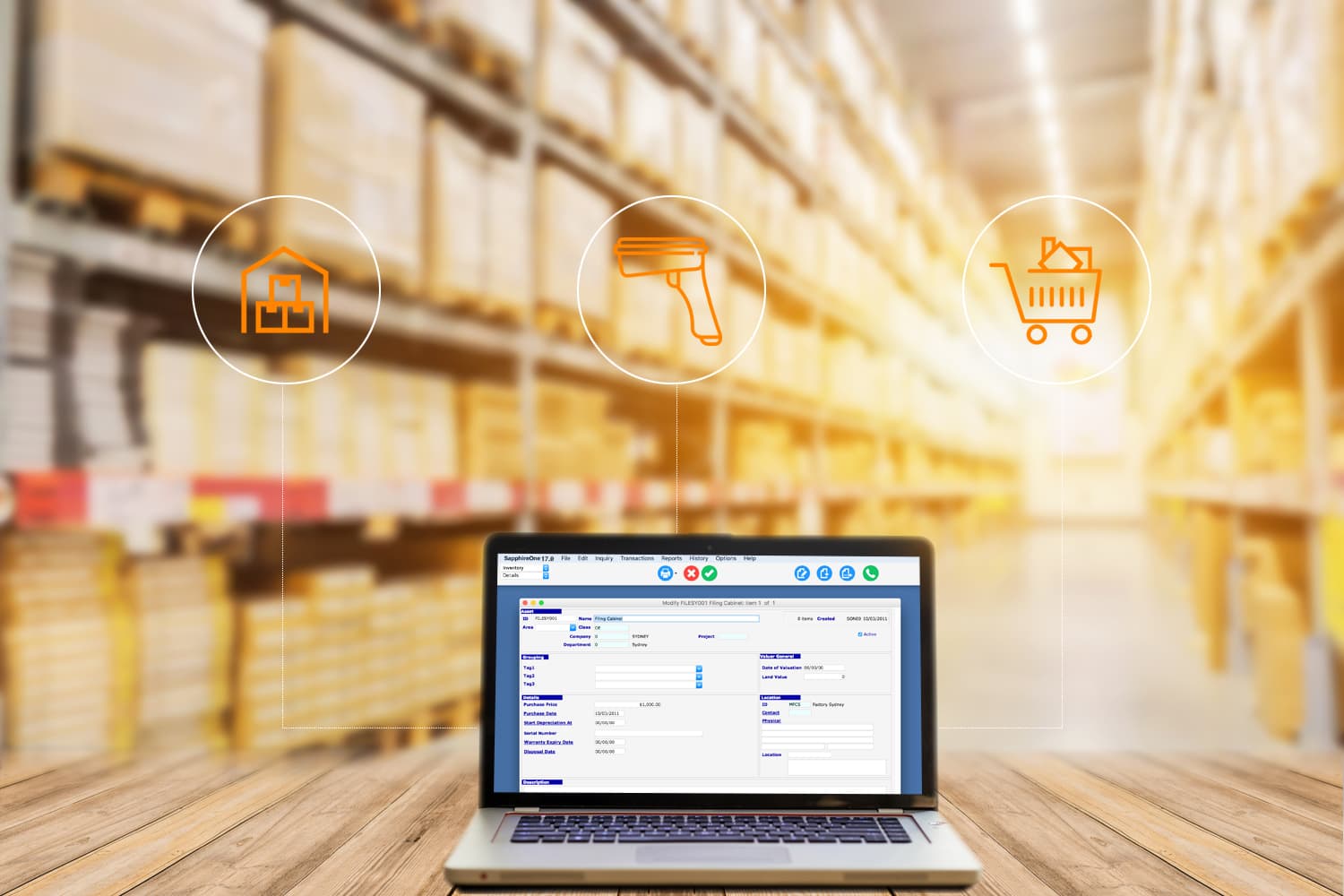 In simplified terms, inventory management allows organisations to see all the small moving parts of its operations thus ensuring they make better decisions and investments. It is a key element in business today, and an ERP software provides an integrated approach to business planning and operations. Over-inventory or under-inventory will affect your finances and can damage the overall health of your business as well as business opportunities.
The SapphireOne ERP Business Accounting application ensures you have the integration you need to help you make quick decisions and avoid mistakes. The inventory management module assists you in managing your finances, logistics, operations and inventory management, to maintain accurate records of stock all in one central repository.
Obtain a powerful solution for the accurate control of stock, inventory management, from ordering, manufacturing, right through to sales and delivery with SapphireOne ERP Accounting application
A shortage of stock will result in dissatisfied consumers, with a flow on effect of less sales and greater handling and delivery charges. The all-in-one SapphireOne ERP Business Accounting application solution integrates the organisation to working within the one data file, with access to real-time data to make it easier to monitor and control movement of stock. Accurate reporting gives you the flexibility necessary to meet changing demands. The ERP will ensure you have better control of your stock and its movements by improving efficiency across multiple departments and operations in the supply chain.
Obtain a complete view of inventory management under one application platform
SapphireOne helps you to view inventory and track items in one application. All departments are integrated and receive instant visibility from entry of inventory as raw materials to their exit as finished goods to the suppliers/customers. This real-time visibility across the operations and supply chain provides the necessary planning tools to help you make better decisions.
Avoiding over and understocking
SapphireOne ERP application gives you real-time data to instantly see surplus or shortage in stock and react accordingly. This manages stock optimisation and inventory control and keeps track of the items that are selling quickly. Pre-built automated solutions are within the SapphireOne ERP application to help with streamlining of all stock activities.
Get smarter warehouse managing techniques
Correct warehousing techniques ensure the management of multiple sales and logistics channels. It coordinates movements of goods in and out of the organisation warehouses.
SapphireOne ERP application facilitates order and operating delivery flows with automation, multiple tracking options to access bin locations, centralised database and advanced picking methodologies. This will improve warehouse productivity via labor efficiency, decreasing inventory levels, increasing order fulfilment and reducing order cycle times.
SapphireOne ERP application provides speed and visibility across the supply chains within the organisations
Without control of the supply chains as they grow more complex and global, organisations today risk extended lead times, running out of stock, delayed deliveries or complete stoppage of production. Ensuring the right stock is at the right place, right time, is critical to managing supply chain volatility.
SapphireOne ERP application mitigates these challenges by giving you control, speed and visibility. Automated processes, expanded insights, BI (Business Intelligence) Dashboards enables you to find patterns rapdily and use the data to further improve your company's offering. Real-time data and visibility within a centralised database ensure accurate management of supply chains and operations.
Helps in responding faster to customers through real-time information
With customers being your most valuable asset, it makes sense ensuring their demands are met in a timely manner. SapphireOne ERP application delivers real-time data in one database across the organisation, so goods and level of service are kept at an optimum level. Our ERP system has all the information integrated and ready, so you can respond quickly on important decisions on what to do now or in the future. Queries regarding product availability or managing inventory management can be dealt with accurately giving your business the competitive edge.
SapphireOne ERP application helps in forecasting future stock needs with precision and accuracy
Stock management allows you to properly plan your stock needs. Stock quantity must be accurate so you can forecast in a timely manner. SapphireOne ERP application ensures you have real-time data to gain the confidence you need to forecast demand. Our inventory management module will highlight specific demands of stock, track turnover, in turn will help with forecasting and ordering of the right quantity. Data analysis and rich reporting features ensures you can deliver precise demands, accurate forecasting and predictions.
Plan your inventory with SapphireOne ERP
Avoid all your inventory pitfalls with SapphireOne ERP Accounting application. Planning will improve profits through reduced inventory cost structures. SapphireOne ERP application has automated order replenishment and with the functionality of real-time data, surplus inventory is spotted immediately. Inventory turnover with the ability to drill down to tracking segments of inventory, improves your supply chain efficiency and productivity.
November 1, 2018 2:05 pm | by Fiona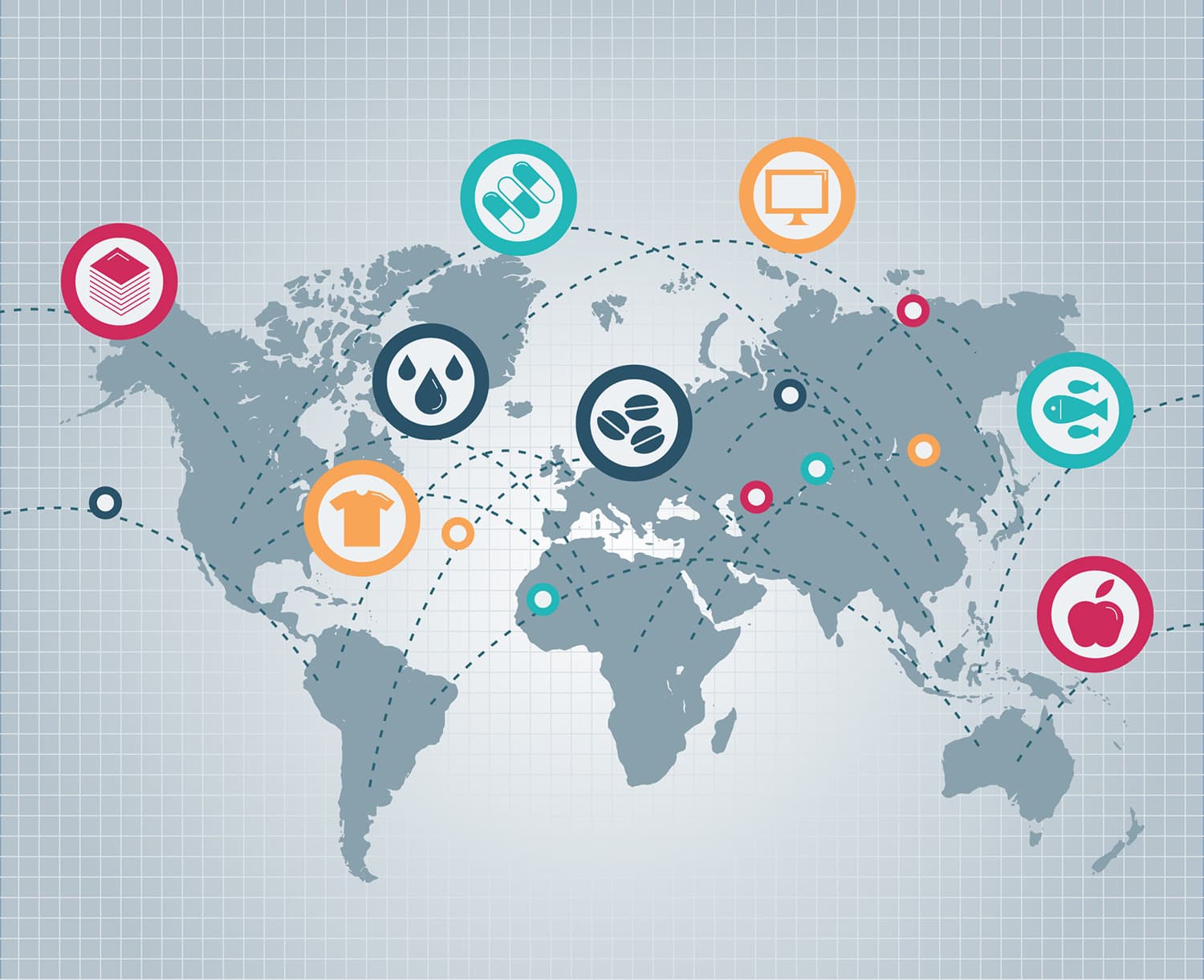 When looking into whether you should invest in an ERP system for supply chain management, you need to ask the following questions. Are we working at optimal speed and efficiency, can you reduce waste, how susceptible is your business to outside risks, and is our staff working to their full capacity?
If you answered no to any of these then it may be time to install SapphireOne ERP application. Our ERP plays an integral part of managing supply chain management risk by making the entire chain more visible and resilient to accommodate changes in market demand.
SapphireOne ERP Accounting application can help in supply chain management
SapphireOne ERP Accounting application allows manufacturing and distribution businesses the ability to gain enterprise wide, supply chain management visibility while increasing speed, efficiency and overall customer satisfaction.  Our ERP offers real-time data which helps sales act on information faster, better manage risks and save money via automated stock control and purchasing. The ERP will seamlessly coordinate and integrate the flows of material, information and financial.
Excessive Supply
With lack of information or the right tools to manage supply, it can be a tricky ensuring you won't order too much or too little raw materials and inventory. SapphireOne ERP application automates your purchasing which reduces human errors, saving money and warehousing.
Inventory management
SapphireOne ERP inventory management ensures you have enough inventory on hand, in the right location, to accommodate demand. It enables you to integrate with external partners to ensure all parties communicate with each other. Stock tracking and management, sales and purchase order management, multi-channel fulfilment, warehouse management and stock transfers are synced across the entire supply chain management.
Product delivery
SapphireOne ERP application has excellent distribution and logistics software functionalities. Optimise your logistics management with our delivery scheduling and manifest functionalities.  Multi-location Inventory, advanced shipping, bin management, real-time dashboards are just some of the features offered.
Stock flow
In managing stock, you need real-time access to stock levels, cost and tracking information. SapphireOne ERP Accounting application has multi-warehousing functionality so you can easily view where a stocked item is being held and estimate how long it will take to deliver this item in store or to your customer. Tracking and control are made easy with our POS system via serial or batch numbers.
Labour costs
Optimising your inventory processes with SapphireOne ERP application will reduce the manual amount of time spent to replenish stock, process shipments and deliver to your customers. Having an automated system saves money, reduces the risk of human error and allows you to focus on delivering quality customer service.
For more information regarding improvements and features within the latest release of SapphireOne ERP Business Accounting Application please contact our office on (02) 8362 4500 or request a demo.
September 21, 2018 5:13 pm | by Paul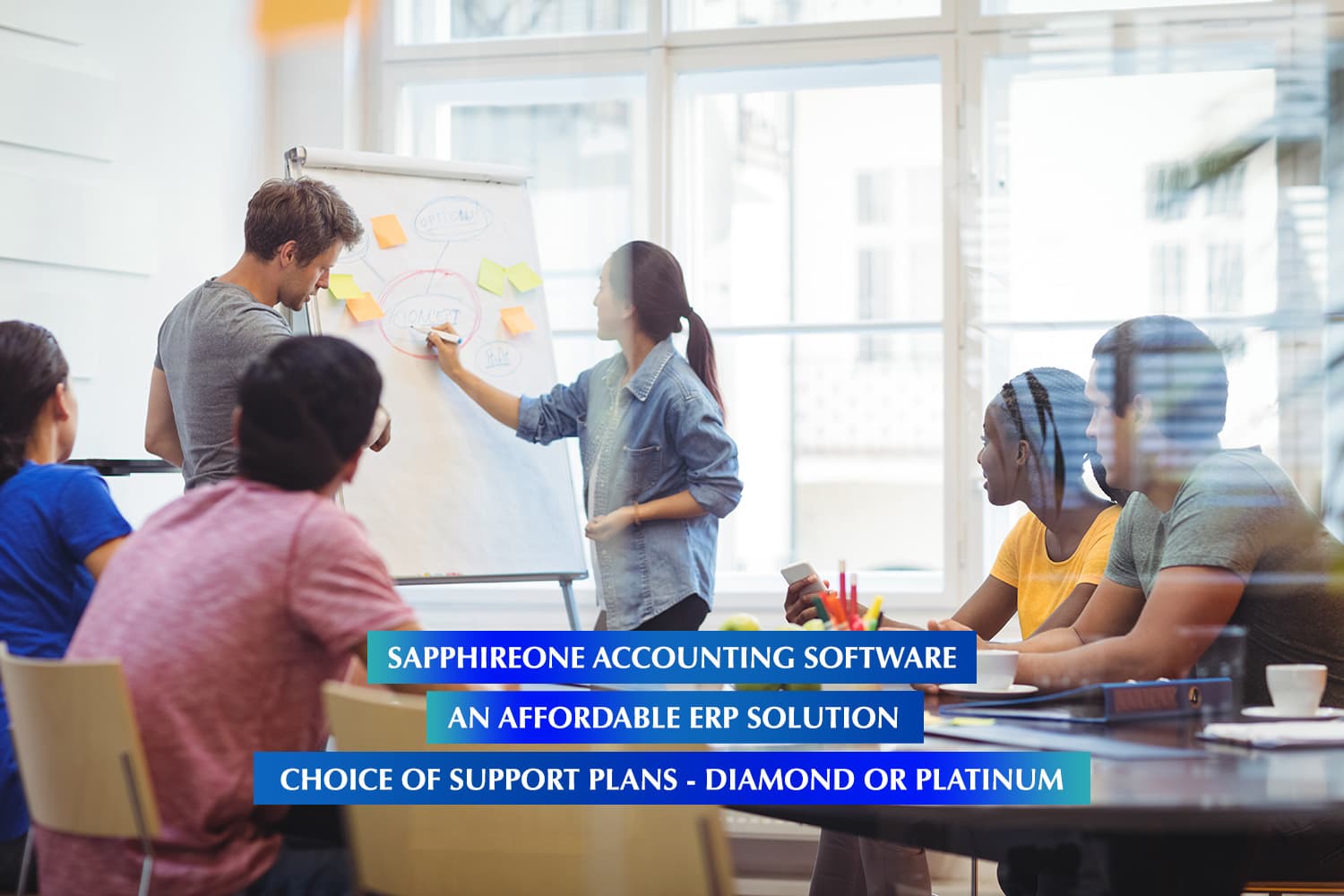 At SapphireOne, we are always looking for ways to innovate to make our application an even more powerful tool for medium to large businesses and the accountants and bookkeepers who support them. In the past two decades, we've devoted almost $200 million in research and development to deliver new features and improved functionality.
On 8th October 2018, SapphireOne launches version 17 which will deliver major new enhancements in our SapphireOne ERP CRM DMS Accounting Application Suite. This new release of SapphireOne Version 17 supports 64bit version of Windows and Mac OS which sees dramatic speed improvements to memory intensive operations such as Month & Year End procedure, BAS reporting etc. With this release our clients will have better data management functionality, improved user experience, a higher-level security with HTTP Strict Transport Security (HSTS), and many more new intriguing services.
Enticing and competitive pricing plans from SapphireOne's affordable ERP CRM DMS Accounting Application Solution
Sapphire Single User for Windows or Mac:
If you are just one user then Sapphire Single User will suit you. This offer consists of a full working copy of Sapphire application suite that can be accessed by a single user at any given time.
SapphireOne Client/Server for Windows or Mac:
If you have multiple users, SapphireOne Client/Server will suit your business needs. This license enables multiple concurrent users to access the same data file on their server concurrently.
Sapphire Web Pack:
The Web Pack comes with a number of standard functions with user access easily controlled by the system administrator. The Sapphire web pack server allows for unlimited users to access controlled parts of the live data file from any device with a browser. Customisation of the Sapphire Custom web pack to suit your business needs is also available on request.
SapphireOne keeps support costs in an easy to use, simple format.
Entry level is our Diamond Support Plan,with unlimited email and phone support. Diamond clients enjoy the convenience of unlimited telephone and email support within normal business hours, and priority booking for Teamviewer support. Diamond Clients have access to the current build of SapphireOne's affordable ERP solution & Business Accounting Software Application.
Our Platinum Support Plan provides unlimited email and phone support 24/7. This premium service provides scheduled backups, month end, GL and transaction audits, data file re-indexing and tools, unlimited email and 24/7 telephone queries by the client's nominated administrator.
SapphireOne is now Certified for ISO 27001:2013 Information Security Management Systems.
The ISO 27001 standard requires a systematic examination of security risks, threats, vulnerabilities and their impact. SapphireOne has achieved the certification process by demonstrating that a comprehensive system of information security controls and management processes has been implemented. These processes ensure the information security controls continue to meet the organisation's requirements on an ongoing basis.
SapphireOne's compliance with this important industry certification demonstrates that SapphireOne develop, implement, train, maintain and support an enterprise resource management application as per ISO Standards.