May 31, 2019 3:40 pm | by Fiona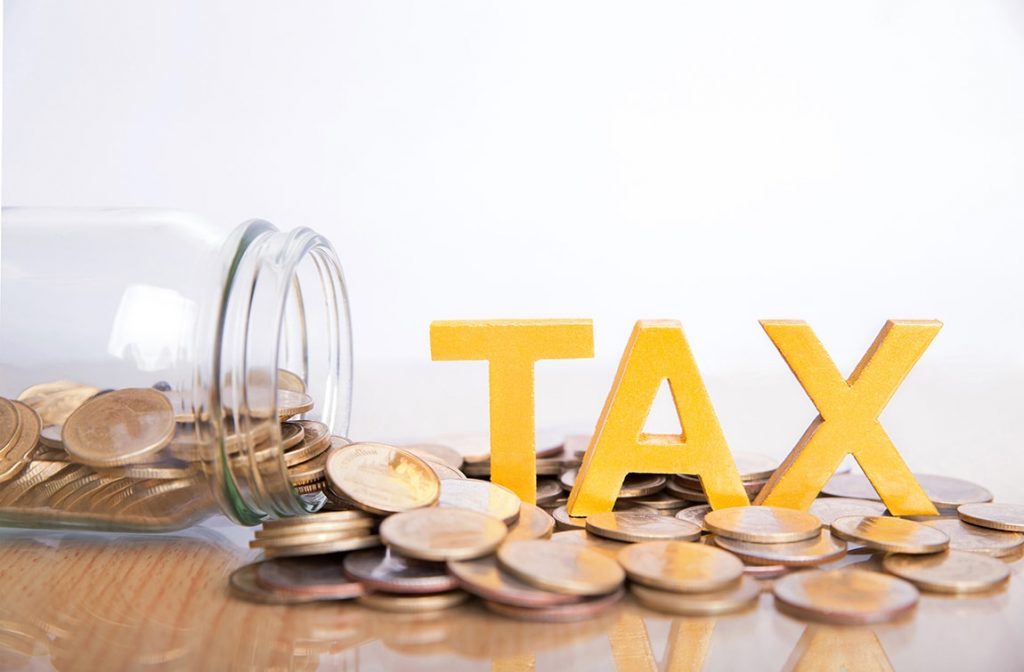 Tax can be stressful and with the end of year tax return approaching fast, it's best to start planning to avoid the headache. Your tax return reveals insights on how your business is performing. Decisions can be made on investments opportunities, where you can cut costs and opportunities arising to maximise profits. Super, GST and ATO reporting are all part of your tax obligations, so what documents do you need to make sure you tax is lodged properly?
6 requirements of your business tax return
Not every business will have same requirements. Here are a few fundamentals that need to be calculated to lodge a successful tax return.
BAS and PAYG reporting
Have you been lodging your Business Activity Statement BAS, via SBR2 Pay-As-You-Go PAYG and superannuation throughout the year? Single Touch Payroll STP also became mandatory on the 1st July 2018 for companies with over 20 employees as the new way of paying wages. Your BAS reporting should be monthly or quarterly and its important they are accurate and efficient.
Expense tracking
When it comes to expense tracking, make sure your data is up-to-date and categorised. This will make it easier to quickly determine your profit and loss. You should be keeping track of stock, inventory of products or parts so you can calculate cost of goods sold.
Income Tracking
Your cash flow has to be accurately represented even if it's a negative. It's also important to know whether your company is using accrual (products or services are invoiced to a customer) or cash-basis accounting. The type of accounting you use will determine which recent transactions count as income for the current year and which are saved for next year's taxes.
Separate Personal & Business Expenses
Expenses need to be categorised and separated as business or personal. Ideally, you'd want to have a separate business account, but if you don't, this is incredibly important.
Deductions
Deductions such as mileage, travel, clothing and home office should be tracked throughout the year and claimed in your return. Capital expenses like machinery can be depreciated over a longer period of time.
Reporting
You should have available the right data at the right time. Year-to-date (YTD) reports, payment summaries, turnover, Profit & Loss Balance Sheets, liabilities and more. With comprehensive reports you can focus on and remove bad debts, prepare and lodge for the ATO, and stay on top of your obligations.
If this seems a little overwhelming and your growing in size, it might be time to look at investing in accounting software. SapphireOne Accounting Software saves you time by automating processes and prefilling statements for the ATO. SapphireOne's secure connection is complaint and ensures lodging of BAS, payroll, super and tax is fast and accurate. Your end of year business tax return can be calculated after generating reports with all the necessary financial information from your one data file.
For more information on the capabilities SapphireOne ERP, CRM, DMS, Accounting Software application and how we can help you at tax time click here, request a demo or contact us.
May 24, 2019 4:49 pm | by Fiona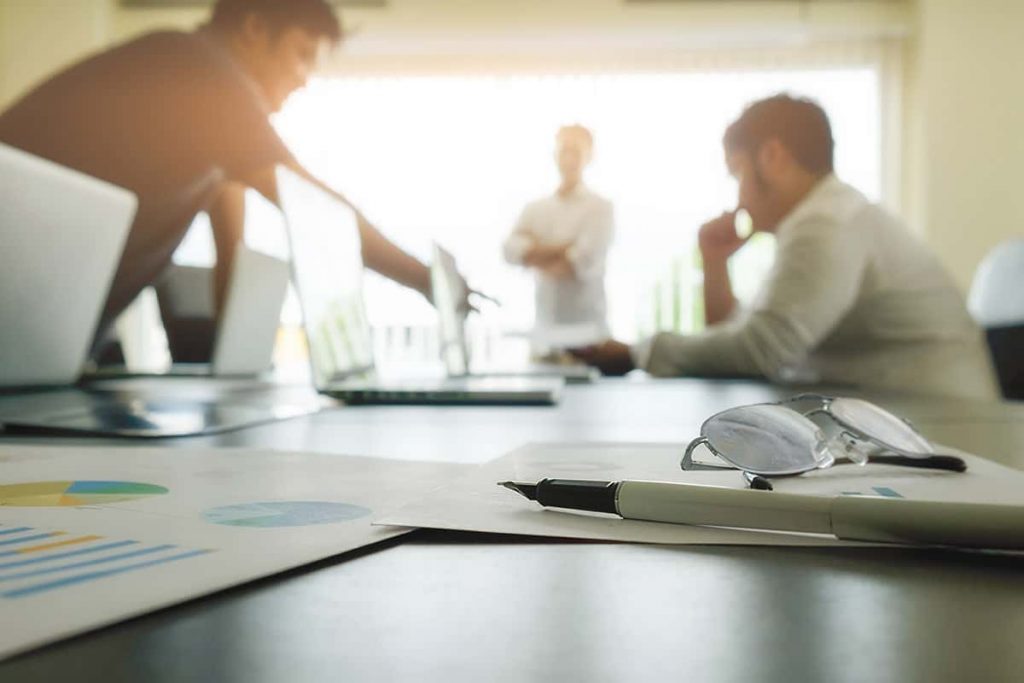 Most businesses in the past have made the decision to invest in a business accounting system. Whether it was 5, 10 or even longer years ago, this was considered to be a large investment. Financial information and your accounting software, either managed by yourself, through an accountant or bookkeeper, was the core of your business.
But as your business grows, are your needs becoming more complex to accommodate the ever-changing market savvy environment? Are simple additional applications like Excel for spreadsheets, Outlook for calendar to manage contacts becoming cumbersome? Do you feel your accounting software is struggling to keep up and holding you back?
If this is you, here are the seven signs it's time to change:
1. Increased manual activities and paperwork
Are your employees spending too much time entering data twice and sorting through paperwork? This starts distracting you from growing your business as more customer relationships and employees end up equating to increased re-keying of data into the accounting software.
2. Lack of data integration
Do you need to call specific people within your organisation to obtain information? This is a big issue when your business accounting system doesn't integrate and managers can't see across the organisation's operations. Your accounting software needs to give you a much needed 360' view of your accounts, warehouse, inventory, payroll and CRM.
3. Limited customer relationships
Are you finding your customer relationships and experiences need to evolve to include marketing and online sales? eCommerce sites with live product information and sales from websites have to connect to a centralised customer database. Accounting software isn't as complex as an ERP system to handle your finances, purchasing, inventory, sales and marketing in one.
4. Limited mobile capabilities
Can your employees access your business accounting system offline? Working 9-5 in the office has changed, the demand for mobile capabilities to do the job anywhere, anytime, on any device is becoming more prevalent.
5. Inadequate reporting
Is the template-based reporting functionality limiting? Are you creating reports in Excel to generate them the way you would like? As a business grows the need emerges for sophisticated, comprehensive, customisable and easy to interpret reports that show what's impacting your business.
6. Working outside your system
Is more and more accounting work occurring in Excel or other applications than your business accounting system? Accessing other systems to see your financial data and information, or to do your job, is not putting your time to best use.
7. Performance issues
Is your system software or hardware not the latest upgrade and providing sluggish performance? Heavier demands resulting from increased data and users makes the system slow and can result in corrupt or frozen data during processing.
If you said yes to any or all of the above points, it's time to look at a new business accounting system like SapphireOne ERP, CRM, DMS and Business Accounting Application.
Integration is a critical component in getting the most out of your ERP system. When there is a strong integration between different areas of your business, errors can be reduced, productivity increased, and your ERP can generate more timely and accurate information for management.
Click here for a demo or quote or to contact one of our friendly consultants.
May 8, 2019 3:45 pm | by Fiona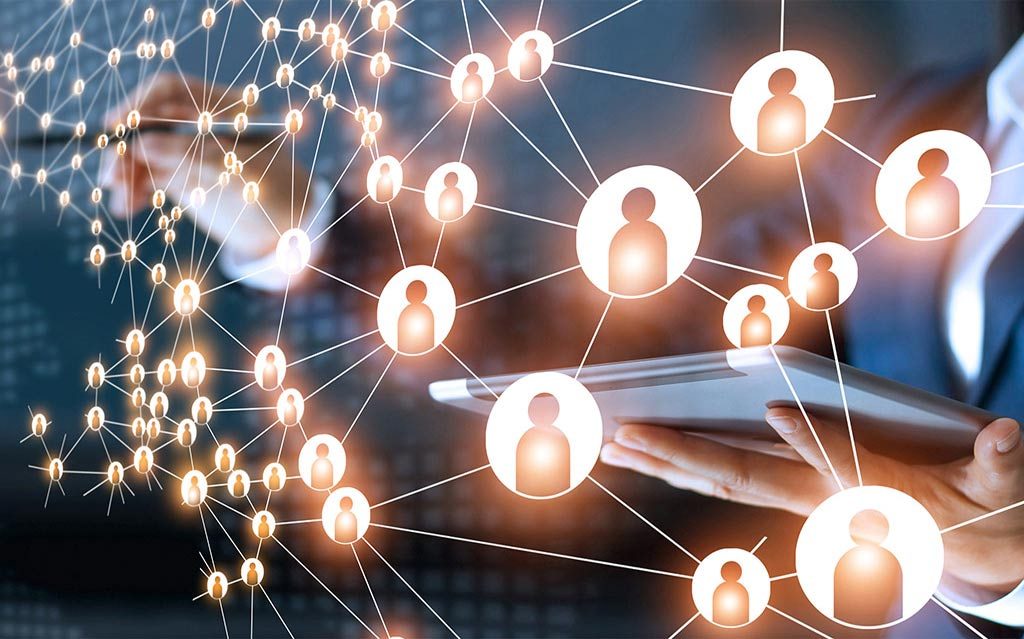 Batch payment processing in SapphireOne or bulk vendor payments allows multiple invoices to be paid to single or multiple vendors in one transaction. This ensures you spend less time on business administrative tasks by bundling bills together and scheduling payments. Payments are based on outstanding creditor invoices, with the key task selecting which invoices are to be paid. Save time, money and reduce human errors in a few easy steps.
How to Create Batch Payments for Processing in SapphireOne
There are different options available, the video below demonstrates one.
Step 1
To allocate payments:
Go to Payables menu in top tool bar
Under Process go to Payments
In Process Payments tick "Create Payments" box and select By Transaction
Tick "Print Payments" and OK
In the Bank Account screen, select account then OK
In Process Payments screen, in the top tool bar Under Selection drop down menu, select "Due for Payment by date"
In the Request screen, enter the date
Tick the ones you would like to allocate then click on the Process button
Step 2
Creating Payment:
List of Bank Accounts for payment- choose your account again
In Transactions Reports- choose printer
Report Type- Remittance
Report Method- ABA file for EFT
Click on Print
In Payments screen- mark the ones you like to generate payments and hit Continue
In the Posting screen select "Update Internal Ref with payment number" then click continue
Check company information
Save Document screen- select where and name
Tick the next screens yes- Are you sure, Do you want EFT payments to be on bank req
In the Request screen record the EFT Internal Reference batch number
Click for more information regarding improvements and features within the latest release of SapphireOne ERP, CRM, DMS and Business Accounting Software Application. Alternatively, contact our office on (02) 8362 4500 or request a demo.
March 19, 2019 11:22 am | by Fiona
WooCommerce is one of the most downloaded WordPress plugins, providing businesses with a free and easy way to create an online web store. But maintaining accurate accounts, and keeping records of your business transaction manually, can be tedious and allows for human errors. A priority should be focused on getting the customer orders processed quickly and thoroughly. The integration of accounting software saves you time as no longer dealing with spreadsheets and inventory management. Invest in other important activities like growing your business. WooCommerce and accounting software ensures your e-commerce front-end is combined with back office functionality.
The benefits of WooCommerce and SapphireOne ERP, CRM, Business Accounting Software integration
SapphireOne accounting software helps e-commerce owners record accounting transactions and manage payable and receivable accounts. This eliminates the problem of keeping separate financial and cost-accounting records. Managing your inventory is easy with the continual flow of information between the two. With SapphireOne integration manual work is reduced by automating processes. This in turn saves on operational costs and allows your business to grow.
Automation of data entries
SapphireOne CRM and accounting software stores product availability and pricing. WooCommerce needs this information for all online and offline sales. Order management process, not just synchronising orders, is automated so eliminates the need of extracting data from WooCommerce. This saves time and money and also reduces data errors.
Removal of manual checking
Synchronising WooCommerce order transactions and available stock is essential. SapphireOne processes the relationship between orders and stock, such as sending business alerts when levels are breached and triggers purchase orders for approval and processing.
Smart BI Dashboard and reporting
In SapphireOne you have a 360° view, in real-time, of all incoming sales, stock levels and online store performance and statistics. Customised reports allow you to identify any areas of concern and react swiftly to rectify any problems.
Improve customer service
Order status and tracking information are other essential elements that need to be managed in WooCommerce. SapphireOne identifies and sends the details to WooCommerce of your orders and invoicing. It also checks the status, tracking numbers and delivery details. If the order has not been delivered for any reason it will notify WooCommerce helping to improve your customer service. SapphireOne CRM will identify when a product has been purchased via the WooCommerce online store, process the order and can follow up with some targeted marketing campaigns.

SapphireOne Accounting Software and WooCommerce- Read More
Click for more information regarding improvements and features within the latest release of SapphireOne ERP, CRM, DMS and Business Accounting Software Application. Alternatively, contact our office on (02) 8362 4500 or request a demo.

February 14, 2019 10:25 am | by Fiona
No one likes having money owed, it's important to stay on top of your customer invoices. Businesses can prioritise sales and fall into the trap of extending credit to customers, offering discounts or ignoring payment terms if it means winning new sales. Regardless of how many sales your company makes, this becomes meaningless if you are not being paid on time. Not getting paid can lead to cash flow issues which can impact your ability to pay vendor bills, meet payroll or other obligations. You need to consider customers are sometimes not respectful or just forgetful in paying invoices, so keeping track of payment dates, when invoices are sent and due is fundamental. Accounts receivable alerts helps you stay in control of your invoicing.
SapphireOne Workflow with Accounts Receivable Alerts Enables Friendly Reminders to Employees and Customers
Collection efforts should be consistent and methodical. When processes are automated as much as possible you reduce the risk of errors from manual entry.
In SapphireOne ERP you can set up a workflow of alerts for ageing receivables. These accounts receivable alerts can be emailed to your relevant employees when the balance is near, due or outstanding. Friendly reminder emails can also be scheduled to your customers. You can create unlimited workflows with credit control reminders in SapphireOne.
Best email practices when asking for payments
It is always a good practice to set up an initial reminder one week before the Invoice Due Date. Keep it polite and in your Email Subject mention it is a follow up on the invoice #. The body of the email should be short, friendly and informative. This will also advise customers that you are on top of your invoices.
The next email should be created on the Day the Payment is due. In your Email Subject mention the invoice # and that it is due today. Keep it short and friendly and mention it is a reminder as technically the customers are not late in paying.
When the payment is overdue, and depending on your credit terms, you can send a more direct email. In the subject let them know which invoice is overdue and by how long. Ask for payment, list payment methods, and let them know what will happen to their account if not paid in time.
Click for more information regarding improvements and features within the latest release of SapphireOne ERP, CRM, DMS and Business Accounting Application. Alternatively, contact our office on (02) 8362 4500 or request a demo.
January 31, 2019 11:44 am | by Fiona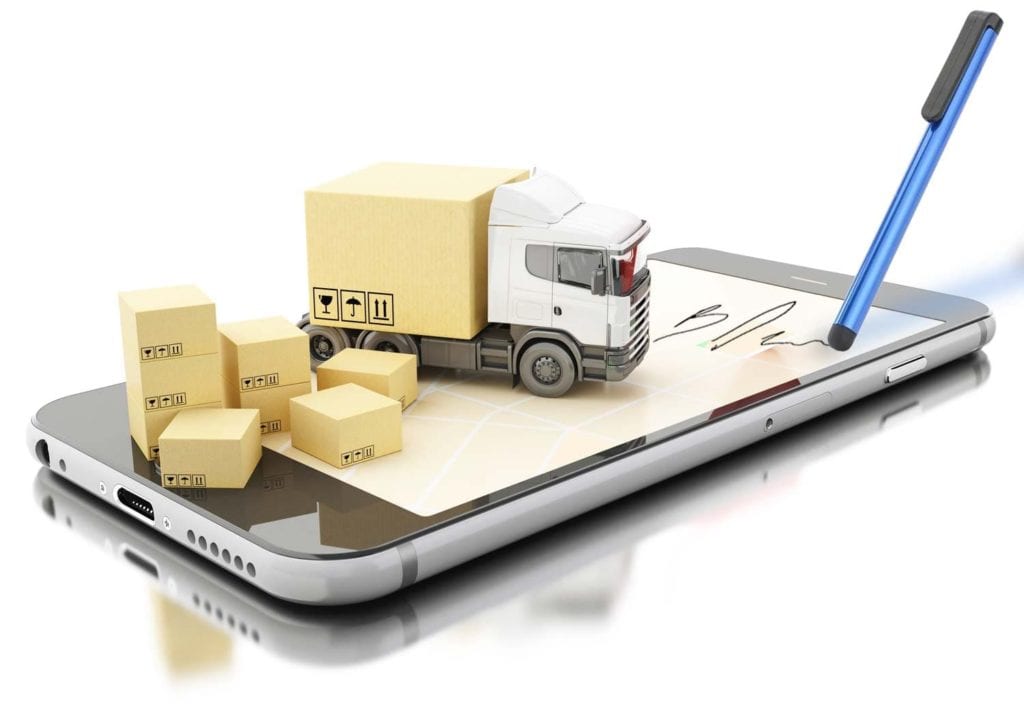 Digital signature stops disputed deliveries, sales orders and invoices leading to back office complications, delayed receivables and unhappy customers.
To help improve service and reduce costs, drivers are carrying smartphones and tablets. These are equipped with digital signature technology for proof of delivery (POD) and orders. Mobile devices communicate with the company's back office, hence keeping the different departments updated on delivery status and other vital data.
Sapphire Web Pack allows you to take your office anywhere with mobile on-the-go access to parts of the live datafile from any device with a browser. Data can be updated in real-time therefore giving business the flexibility of how and when it can be added into the system.
Digital Signature Capture in Sapphire Web Pack secures Mobile Proof of Delivery (POD) and Sales
Digital signature technology instead of paper-based transactions ultimately saves time and eliminates frustrations involved in the delivery process. With delivery drivers and sales reps becoming time poor in logistics, a simple workflow helps retain and recruit staff. No more waiting for documents to return, filed or transferred to other departments, they are recorded immediately. Simply obtain the digital signature on the supporting document.
The Sapphire Web Pack digital signature captures proof of delivery and helps resolve disputes over delivery times and quantities. Clients sign the delivery receipt with either a pen or fingertip via the driver's tablet or smartphone. This provides immediate proof of delivery . For sales reps, the signature panel provides immediate approval of quotes and orders.
The signature panel is available in the Data Entry, Client Sales Menu. The signature button is on the top tool bar in Quote, Order and Invoice Modes producing a pop-up screen.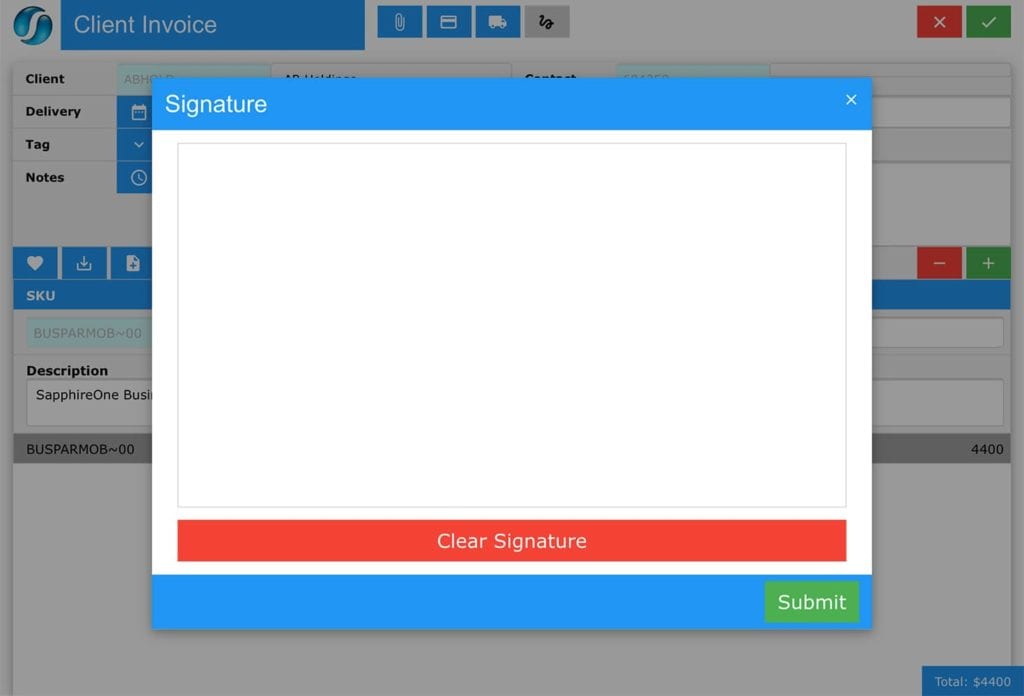 As a result, deliveries and sales are recorded in real-time on the SapphireOne server for all relevant departments to view. With mobile proof of delivery, supply chain operations are streamlined. Furthermore, driver tasks are automated to ensure accurate, on-time and error-free pickups, deliveries and returns. Deliveries are faster, which can ultimately save your accounts department time in areas such as resolving credit disputes.
6 Reasons Electronic Proof of Delivery will Enhance Logistics
Reduces costs- becoming paperless, less couriers, shipping and data storage costs.
Better efficiency- online processes speed up workflows and turnaround times.
Increased productivity- less time on processing and more on sales and deliveries.
Accurate data- no manual data entry and duplications, transferring of paperwork.
Better customer service- deals are closed faster on mobile devices.
Environmentally friendly- enhances your logistics credentials as saving the environment.
For more information regarding improvements and features within the latest release of Sapphire Web Pack. Alternatively, contact our office on (02) 8362 4500 or request a demo.