May 14, 2019 9:04 am | by Fiona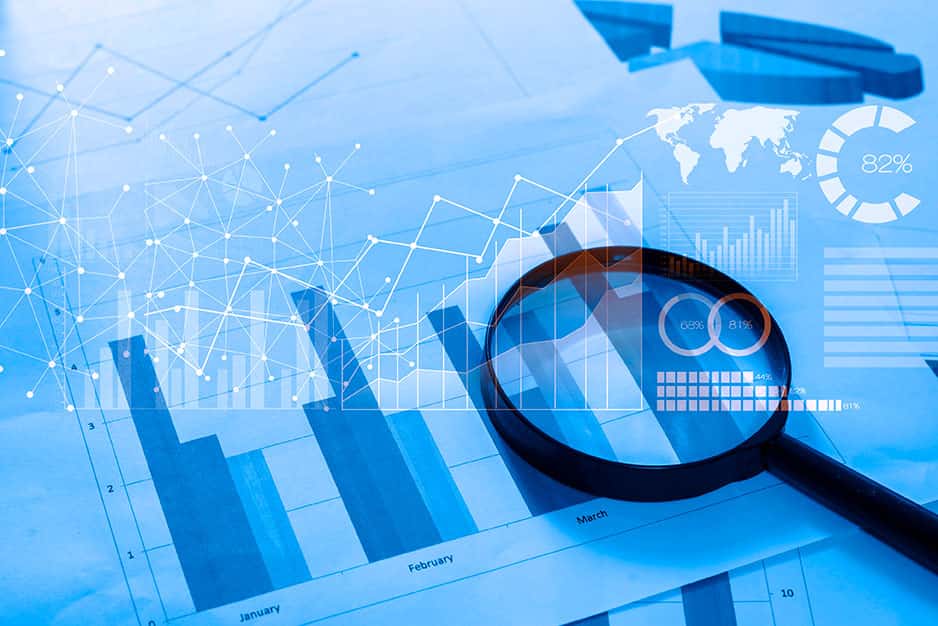 We all want to increase sales without diminishing the budget, one cost effective solution is to know all the functions and features of your current ERP software and technology. Take a good look at what you have before investing in any changes. Once you have maximised your software and technology capabilities, don't fall into the pitfall of sitting back. Building and fostering relationships comes from personal interactions with clients and is still fundamental to the sales process.
7 useful tips you can implement today:
Your website
Take a look at your SEO (Search Engine Optimisation) strategy for ways to promote your business, increase ranking on the web and attract new customers. Website builders offer in-built SEO functionalities, plugins or apps to drive more traffic to your site. Read the tips and utilise the tools to optimise your website and check your mobile ready, responsive to your website, as mobile usage continues to grow.
Stocktake your hardware
Ensure all your desktops and mobile devices are upgraded and working. Think about replacing any of your slower or older hardware as they can affect productivity.
Eliminate paperwork
Manual processing of paperwork slows you down and can increase the chance of errors. Your ERP software provides EDI (Electronic Data Interchange) so you can receive and send electronic documents to suppliers and customers. Ensure trading documents such as orders, invoices, advanced shipping notices are processed without human interaction or manual data entry. Ask your ERP if they have a DMS (Document Management System) to attach, store and manage documents electronically. All documents or files of any type can be stored within a selected transaction, in the client or vendor datafile.
Improve customer relationships with your CRM
CRM capabilities goes beyond just logging all interactions between customers to create a clear view of their needs and a consistent message across the sales cycle. Ensure all sales staff enter their contacts, sales opportunities, activities and scheduled plans allowing them the mobile capabilities to pull up the database and relevant information at any location. Gain insights into your customers, investigate and utilise personalise marketing opportunities in your ERP software to build trust and improve the overall customer experience. SapphireOne ERP, CRM Accounting software.
Payment options
Capabilities of E-invoicing and issuing customers a "pay now" button can increase the speed of getting paid. Your ERP also has the functionality to integrate multiple online payment gateways so you can meet your customer demands and make the purchasing experience as easy as possible.
Automation
Examine your current automation processes and look into areas that are being slowed down. Prioritise where you can see productivity will be increased and manual errors reduced. Your ERP software should be flexible and if you identify a new workflow beneficial to your business, ask about customisation options. Look into automating repetitive transactions to be completed within a single click.
Reporting
Check your reporting capabilities so they are made available to anyone who may need them both internally and externally. Reports should show an accurate analysis of trends, identification of variances and predictability. There should be numerous reports that are automated and run, talk to your accounting software provider for any customised reports you would like tailored to your specific needs.
Click for more information on SapphireOne ERP, CRM, DMS and Accounting Software and features. Alternatively, contact our office on (02) 8362 4500 or request a demo.
December 4, 2018 4:17 pm | by Fiona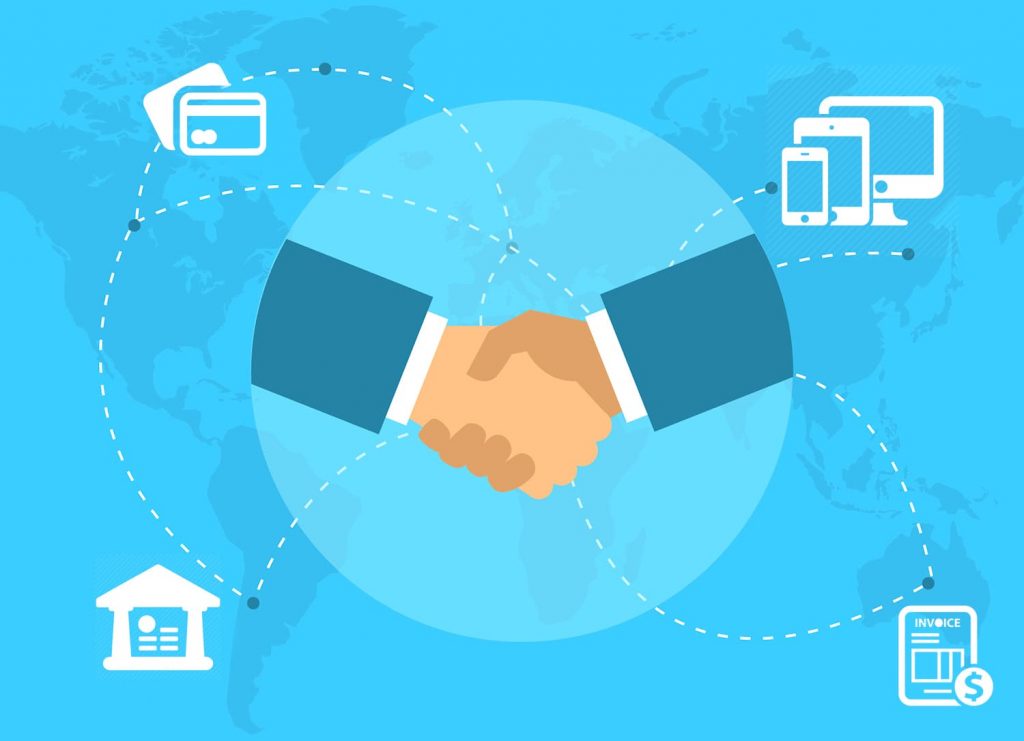 We all would like a high cash flow business, and with the era of instant gratification it makes sense to accept online payments. Online payments save time, are fast and hassle-free offering no more lengthy and often arduous payment processes. To ensure your dollars continue to flow, you need your customers' purchasing experience to be seamless and a positive one. This is where Stripe payment gateway comes in, it helps you finish the sales process by facilitating payment options.
Payment gateways authorise the payment by credit cards for online retailers, brick and mortar stores and ecommerce ventures. They protect credit card details by encrypting the information it holds. This process ensures personal private details are passed securely between the customer and merchant.
SapphireOne has partnered with the Stripe payment gateway and added the new feature of credit card payment into Accounts Receivable. Stripe is a payment platform that allows you to receive payments anywhere, anytime.
Sapphire Web Pack for on-the-go mobile payments or SapphireOne client-server desktop for online payments, ensures you'll never miss accepting a payment again.
Quick and simple steps to accepting payments with Stripe payment gateway
We have programmed Stripe payment gateway into SapphireOne ERP and Sapphire Web Pack so you can experience fast and seamless integration.
Getting started:
Create a Stripe account or log into your account
Connect your Stripe account with SapphireOne
In SapphireOne go to Accounts Mode
Select Receivables in the top toolbar
In the drop down menu choose client receipt
In the Payment Type drop-down menu choose Credit Card
Enter in the credit card details and press the blue PROCESS button above the Card Type
Stripe will process the payment for you, send back a receipt for your records
For processing away from your desk, open Sapphire Web Pack
Go to Client Receipt
In the Type drop-down menu select Credit Card
Enter the credit card details and hit the green PROCESS button underneath
In the Payment Process screen you have 2 options:

Save only- for payments to be saved into the database and processed later OR
Save & Process- for payments to be saved into the database and processed straight away.

Stripe will process the payment for you, send back a receipt for your records
For more information regarding improvements and features within the latest release of SapphireOne ERP Business Accounting Application please contact our office on (02) 8362 4500 or request a demo.
November 15, 2018 1:18 pm | by Fiona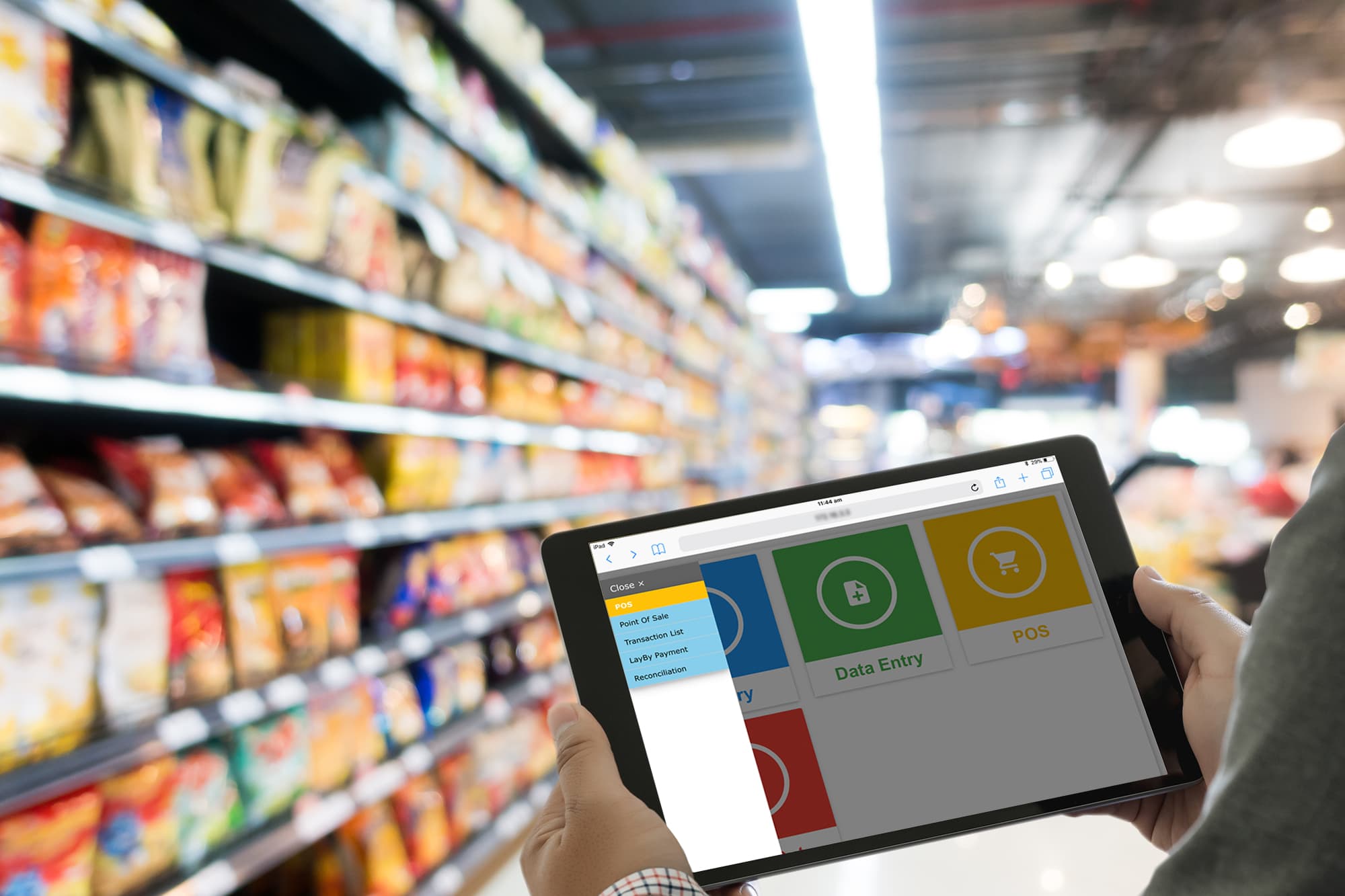 No matter if you are a small convenience store or a large supermarket chain, SapphireOne ERP application is built to maximise product availability, while speeding up service and minimising the carrying costs.
If you have encountered any issue regarding overstocking and out of stock, then it's time you understand how the right Inventory replenishment software can support your business today.
SapphireOne ERP Business Accounting Application is the easiest way to handle the complexities of running a convenience store or supermarket without losing control
Even a small grocery store can stock more than a thousand different items, all of which have different shelf lives. Overstocking and out of stock are both problematic, as fresh produce can be spoiled, and loss of sales occur due to missing stock.
Usually supermarkets or convenience stores have several departments and depending on the accounting software system or billing software, the software in place tend to never be enough in functionality. To improve the business, a supermarket or convenience store requires a complete solution, every department under a centralised integrated management system.
Management is the backbone of a business; hence a strong business management software and ERP application helps a business last throughout the trials and tribulations of the environment today.
SapphireOne ERP, CRM, DMS Business Accounting Application is a user-friendly software that has the features you need while providing maximum security.
SapphireOne ERP application also has the option that enables you to work remotely, access your database anywhere or anytime.
With SapphireOne ERP Business Accounting Application you can:
Automate your convenience store or supermarket
Automating your business saves times, allowing you to focus on other important functions in your business helping it grow.
Inventory management
SapphireOne ERP application helps you track what's coming in and what's going out. Tracking is made easy of the products in demand or ones stagnant, leading to less expenditure and wastage. This in turn benefits the organising and optimising of your warehouse and storage space.
SapphireOne POS system simplifies and automates the complex retail requirements
SapphireOne ERP offers flexible, high-speed Point-of-Sale (POS) software, designed for retail operators. These are installed and utilised via barcode readers and the barcode scanning provides a cost-effective solution designed for retail point of sale environments, where speed and accuracy are important.
Helps you with better decision making
SapphireOne ERP, CRM, DMS Business Accounting Application is an intelligent integrated software helping you make better decisions. BI (Business Intelligence) dashboards and accurate, comprehensive reporting, ensures you make informed decisions regarding the future of your business. SapphireOne will improve forecasting, customer services and overall sales via an in-built CRM module.
For more information regarding improvements and features within the latest release of SapphireOne ERP Business Accounting Application please contact our office on (02) 8362 4500 or request a demo.