September 21, 2018 5:13 pm | by Paul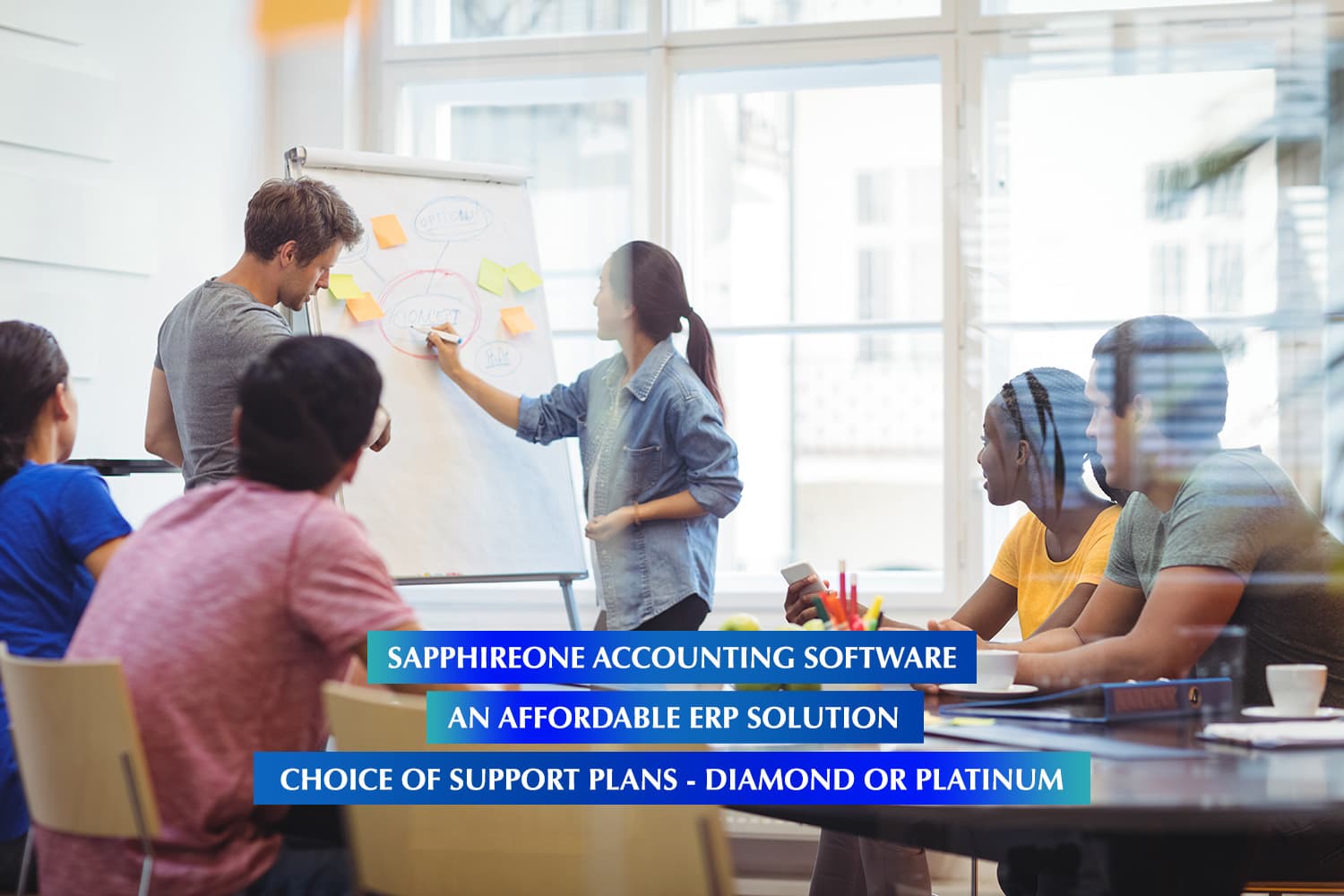 At SapphireOne, we are always looking for ways to innovate to make our application an even more powerful tool for medium to large businesses and the accountants and bookkeepers who support them. In the past two decades, we've devoted almost $200 million in research and development to deliver new features and improved functionality.
On 8th October 2018, SapphireOne launches version 17 which will deliver major new enhancements in our SapphireOne ERP CRM DMS Accounting Application Suite. This new release of SapphireOne Version 17 supports 64bit version of Windows and Mac OS which sees dramatic speed improvements to memory intensive operations such as Month & Year End procedure, BAS reporting etc. With this release our clients will have better data management functionality, improved user experience, a higher-level security with HTTP Strict Transport Security (HSTS), and many more new intriguing services.
Enticing and competitive pricing plans from SapphireOne's affordable ERP CRM DMS Accounting Application Solution
Sapphire Single User for Windows or Mac:
If you are just one user then Sapphire Single User will suit you. This offer consists of a full working copy of Sapphire application suite that can be accessed by a single user at any given time.
SapphireOne Client/Server for Windows or Mac:
If you have multiple users, SapphireOne Client/Server will suit your business needs. This license enables multiple concurrent users to access the same data file on their server concurrently.
Sapphire Web Pack:
The Web Pack comes with a number of standard functions with user access easily controlled by the system administrator. The Sapphire web pack server allows for unlimited users to access controlled parts of the live data file from any device with a browser. Customisation of the Sapphire Custom web pack to suit your business needs is also available on request.
SapphireOne keeps support costs in an easy to use, simple format.
Entry level is our Diamond Support Plan,with unlimited email and phone support. Diamond clients enjoy the convenience of unlimited telephone and email support within normal business hours, and priority booking for Teamviewer support. Diamond Clients have access to the current build of SapphireOne's affordable ERP solution & Business Accounting Software Application.
Our Platinum Support Plan provides unlimited email and phone support 24/7. This premium service provides scheduled backups, month end, GL and transaction audits, data file re-indexing and tools, unlimited email and 24/7 telephone queries by the client's nominated administrator.
SapphireOne is now Certified for ISO 27001:2013 Information Security Management Systems.
The ISO 27001 standard requires a systematic examination of security risks, threats, vulnerabilities and their impact. SapphireOne has achieved the certification process by demonstrating that a comprehensive system of information security controls and management processes has been implemented. These processes ensure the information security controls continue to meet the organisation's requirements on an ongoing basis.
SapphireOne's compliance with this important industry certification demonstrates that SapphireOne develop, implement, train, maintain and support an enterprise resource management application as per ISO Standards.
July 16, 2018 11:41 am | by Loren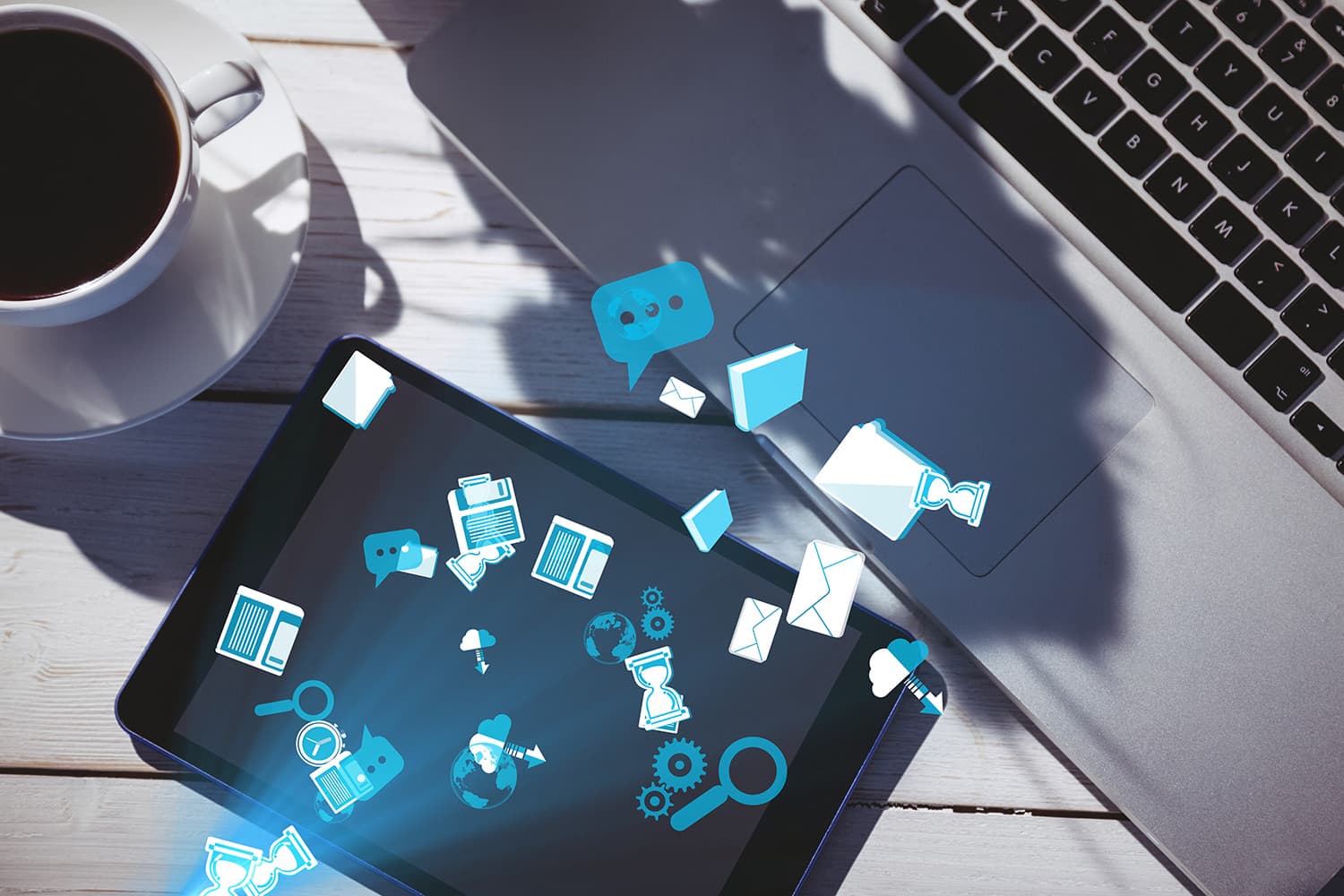 We are pleased to announce the release of Version 17 SapphireOneERP, CRM, DMS and Business Accounting Application, which now supports 64 bit version of Windows and Mac OS. This ensures dramatic speed improvements to memory intensive operations (Month & Year end procedure, BAS reporting etc)
Maximising resources will speed up your Business Success 
In addition to adding new features, the SapphireOne Version 17 provides product improvements such as better performance, speed, scalability, security and the ability to generate more user- friendly reports to maximise your business success, including a new and improved built-in word processor- Write Pro.
Better Data Management with ORDA
Introducing ORDA (Object Relational Data Access), another exciting feature of Version 17 enabling better data management.
With ORDA, a datastore is an object, which provides an interface to the database and its data through objects. Now there is no need to handle current selection for each table and current record, but rather entities that are objects. You can easily query several linked tables, manage recursive relations on a same table, as well as using several logical operators in a single query. 4D v17 provides several ways to query your dataClass (i.e. table). Query as a single string, or values separately using placeholders, or values separately using a collection built dynamically.
Improved User experience
User experience is now more straightforward with the Help tips or Hints feature. This simplifies the user interface and helps the user to understand objects that sometimes aren't self-evident. Hence, List boxes are more engaging and intuitive to use. With the new release, SapphireOne users are able to customise highlight colours and generate help tips on an object more effectively.
Boosted security level
To provide the best level of data protection, the security level of our main server and web server has been enhanced.  There is now an option for an automatic restore of the last backup if the database is damaged. SapphireOne utilises Perfect Forward Secrecy (PFS), which dramatically boosts the security level of Sapphire Web server with the support of HTTP Strict Transport Security (HSTS). This ensures Sapphire Web server is compliant with the very latest security protocols.
Other benefits of the above implementations are; SapphireOne application has a better compliance for some networking security features, and a higher ranking on web security audit tests. PFS is automatically enabled when TLS is activated on the server. The WEB Get server info command can be used to make sure the PFS is enabled. The value of the PFS new attribute is true whenever all conditions needed to use it are met.
Software and Hardware Requirements
SapphireOne Version 17 requires the latest release of windows, such as Windows 8.1 (not Windows 8), Windows 10 (64-bit versions), Windows server2016. The same rule applies for MacOS,it is required Mac OS High Sierra 10.13.
Memory size is dependent on the size of the business data file as a larger installation needs more memory. However, the recommended memory size is 8GB for CPU and 16 GB plus for server hardware.
For more details of Hardware requirements visit –
https://www.sapphireone.com/hardware/
For a sneak peek at the full capabilities ERP, CRM, Accounting Software, Human Resources, Payroll, Assets and Document Management,  check out SapphireOne and request a live demo, it is everything you'll ever need to make your company management a success. Know more about us.
June 18, 2018 10:20 am | by Loren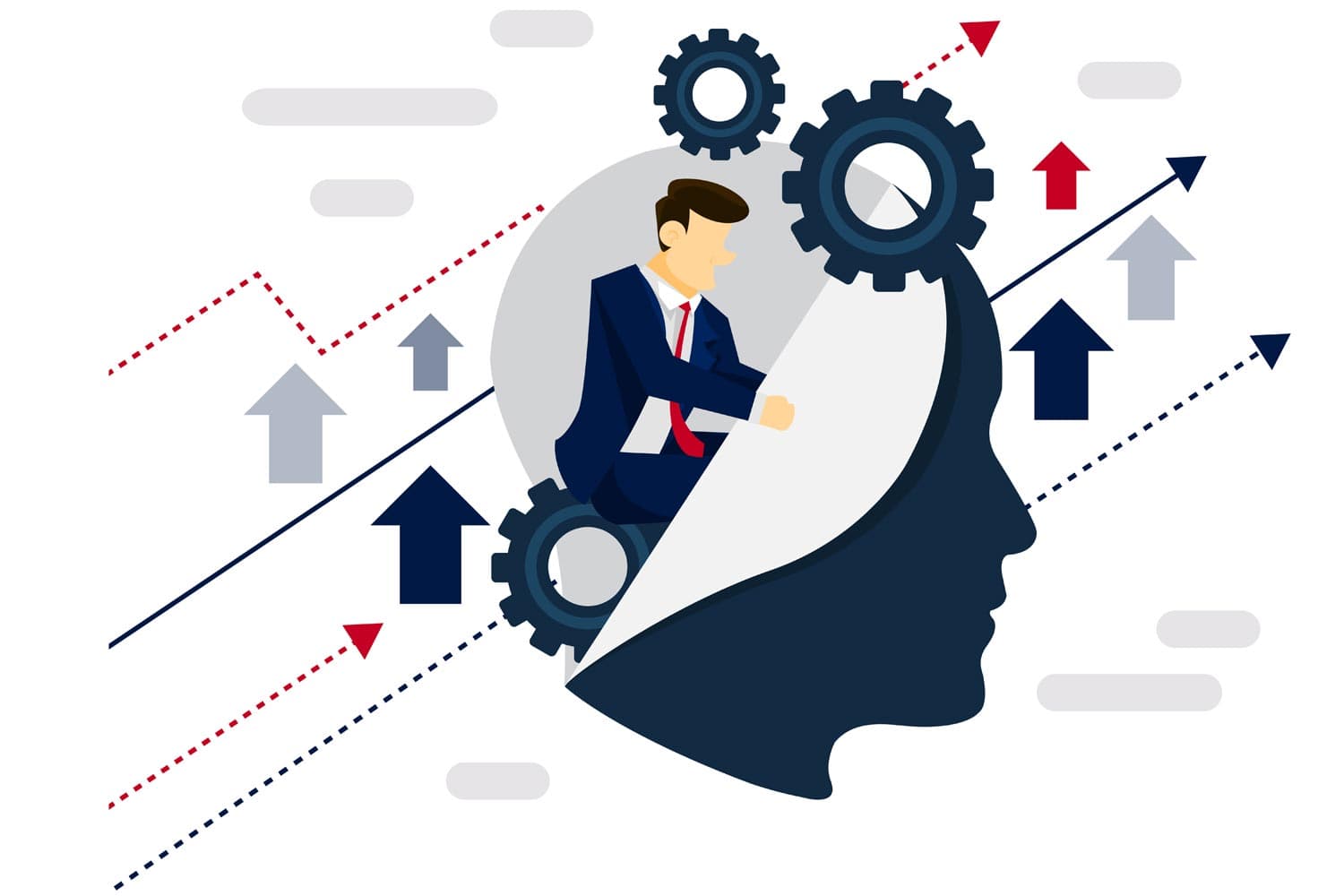 Business intelligence solutions today include a dashboard environment unique to each user featuring reports, graphs, tables and alerts. SapphireOne ERP generates reports that contains the key business performance indicators (KPIs) which are easily accessed by all SapphireOne users specific to their job function.
The SapphireOne ERP BI Dashboard is easy to understand, a visually intuitive graphic screen that represents a snapshot of what is happening in the fundamental areas of your business.
In SapphireOne ERP, BI Dashboard users are given a dynamic view of KPIs relevant to their key area of responsibility.Utilising thedashboards allows you to examine key processes within an organisation and highlight ones that are competitive differentiators.
SapphireOne ERP BI Dashboard can lead to business processes improving
Business process management is a holistic approach used to evaluate, improve and align business processes to an organisations' overall goals and strategy. It ensures that your business is on the right track which in turn helps you grow your business.
Using various approaches of business process management and with the help of SapphireOne ERP BI Dashboards, you can identify the current position and primary key performance indicators (KPIs) to measure success. Our BI Dashboards process and analyse your business data enabling managers to receive real-time statistics of the business.

SapphireOne is a fully integrated ERP, CRM, DMS and Business Accounting application
The Sapphire ERP application integrates all aspects of your business into one single application. It automates all processes including Inventory Management, Logistics, Distribution, Warehouse Management, Materials Resource Planning (MRP), Payroll/HR, Web Pack, Document Management System (DMS) and Contact Relationship Management (CRM).
Consolidation into a single unified database ensures greater efficiency and provides better visibility.  SapphireOne has the majority of screens following the same basic layout, this enables users to quickly enter data using the same procedure throughout the software to enhance performance and ease of operation.
For a sneak peek at the full capabilities ERP, CRM, Accounting Software, Human Resources, Payroll, Assets and Document Management,  check out SapphireOne and request a live demo, it is everything you'll ever need to make your company management a success.
June 12, 2018 10:22 am | by Loren

Innovation in the Enterprise Resource Planning – ERP Application world is a very mature marketplace.
Some of the ERP vendors have been developing their applications for close to forty years, so true world class ground-breaking innovation development in these mature markets are rare and seldom. SapphireOne ERP Accounting provides Top 10 innovations in ERP.
Top 10 Innovations in ERP Application market :-

Document Management System (DMS)
An ERP application with document managing capabilities grants you the ability to conveniently sort and manage vast caches of transaction documents with ease in the shortest time possible. No longer will time be spent on unproductive activities like document filing and searching, the document management system will do all these in real-time.
Not only do you reduce running costs through decreased expenditure on paper and other stationery, your employees can focus on other more productive tasks. By reducing your paper consumption you're also making your business eco-friendly.
A document management system allows you to implement a stratified documents and sensitive information access protocol. With this framework in place, you can effectively specify and monitor who has access to the documents.
HTML Web Server in A Client/Server application
SapphireOne provides a Web Pack solution with Top 10 innovations in ERP. This is a HTML webserver in-built into SapphireOne server which allows the ability to do data entry, client lookup, vendor look up and other functions from any device that supports a browser such as iPads, iPhones etc. SapphireOne Web Pack also provides the ability to set up and run unlimited Point of Sale (POS) web based stores.
Softphone Integration CRM
A Softphone is a software phone that enable users to call any telephone number without a physical telephone.  The Softphone works in many ways such as Computer to Computer or phone to phone where VoIP telephone & adapter is required. Softphone is the bridge between VoIP network and telephone line or mobile network.  It enables users to make a call between computer to a phone network and phone network to computer, when you have a dedicated number to receiver call.
The biggest benefit of having a Softphone is you can call any employee, client or supplier without having to worry about software matchup or whether or not they are online. It is a perfect solution for remote employees. A significant part of SapphireOne's functionality is Customer Relationship Management (CRM). Inside SapphireOne CRM package, Softphone has been fully integrated into all aspects of the SapphireOne application. Whether you are calling clients, vendors, employees, or other contacts, all this can be driven from a single click on the softphone icon. This instantly keeps a date & time stamp with the ability to record the call. This built-in functionality can bring immense advantages in managing relationship with vendors, clients and employees.
EDI/API Integration
To manage orders and pay vendors on time, large organisations use electronic data interchange (EDI). EDI decreases the order-to-cash cycle time, i.e. suppliers to retailers get paid faster. This helps to maximise efficiency and minimise errors. EDI improves speed, accuracy, security and trade communication. More than just a data format, EDI is a system or method for exchanging business documents with external entities and integrating the data from those documents into your internal systems. Without EDI capabilities, a business has a greater risk of revenue loss from chargeback penalties, loss of opportunity to the processing delay, loss of reputation and credit with customers.
SPS Commerce's fulfilment EDI has hundreds of document types covering most transaction types that are commonly used among vendors and suppliers. With a singular focus on the retail marketplace, SPS commerce has revolutionised traditional EDI systems, by developing a model that is the most cost-effective and reliable in the industry.
Barcode Scanning
Data synchronisation in the core ERP application is the biggest concern in Warehouse management or Inventory Management business.  Barcode scanners automate the process of inventory management and stock control process. This eliminates the need for manual data entry and checklist evaluation process.
Barcode scanners are usually used to sell the product or to make inventory of the selected product. Scanner will help you to record all the information about the product and thus, streamlines the inventory management process. With Sapphire WebPack Solution all inventory management processes will be available out of the box, and there is no need to separately integrate ERP and barcode scanners.
Material Resource Planning MRP
Material Resource Planning (MRP) is a computer based inventory management system. MRP generates time-based manufacturing and purchasing plans for optimal inventory availability which is tied to historical data of customer demands. MRP is a subset of ERP for managing manufacturing requirements using integrated production planning and inventory controls. The main theme of MRP software is to "get the materials to the right place at the right time". In any inventory management, regardless of the level of sophisticated technology used, the Saw Tooth pattern is followed. In this pattern there is a certain amount of inventory that you start with, then you consume it, stock levels drop, you reorder the stock, you receive this stock and the process continues.
SapphireOne ERP Application Dashboard
The ERP application Dashboard goes by many names. You most likely would have heard them being called Business Intelligences (BI) or Performance Indicator Dashboards. Regardless of the name, these features do one thing – present business statistics and performance indicators in a visually attractive and graphically intuitive interface. The SapphireOne ERP dashboard utilises graphs, bar charts and other visually engaging design elements that provide a succinct overview of a business's financial standings.
Single Touch Payroll (STP) & Standard Business Reporting (SBR2)
From 1 July 2018, it is compulsory for all businesses with over 20 employees to report to the ATO after each pay event.
Single Touch Payroll (STP) aligns your reporting obligations of your payroll processes. The information you send the Australian Taxation Office (ATO) will include your employees' salaries and wages, allowances, deductions (for example, workplace giving) and other payments, pay as you go (PAYG) withholding and superannuation information. SapphireOne is fully integrated with STP.
Standard Business reporting (SBR2) allows you to access and download your Business Activity Statement (BAS) directly from the ATO. This function can prefill the form with your BAS document number and other relevant fields.
PDF capture
The task of processing supplier invoices includes sorting documents, manual data entry and archiving the paperwork, this can be time consuming and inefficient. With SapphireOne PDF capture these negative effects can be easily avoided. SapphireOne uses the Optical Character Recognition (OCR) technology in PDF capture function that takes a paper document, usually an invoice, scans and "reads" it and turns it into metadata that can be used to populate fields in a database.
SapphireOne's PDF capture function can help you streamline daily accounting tasks. Currently, few vendor invoices are processed through Electronic Data Interchange (EDI) which means that majority of vendor invoices are still received as PDF documents or paper. This makes the processing of capturing the data from a vendor invoice slow and inefficient. Mistakes in classification and data entry lead to late payments, missed discounts, deteriorating relationships with suppliers and cost overrides.
Material Safety Data Sheets
Any organisation or enterprise that is storing products as simple as food, motor vehicle fuel, and farm fertiliser, to dangerous products such as chemicals, pharmaceuticals, radioactive or explosive materials require Material Safety Data Sheets (MSDS).
SapphireOne inventory has integrated MSDS into the Inventory module which offers 30 unique alphanumeric fields, 10 unique numeric fields and 10 unique date fields which are fully customisable.
June 8, 2018 3:55 pm | by Loren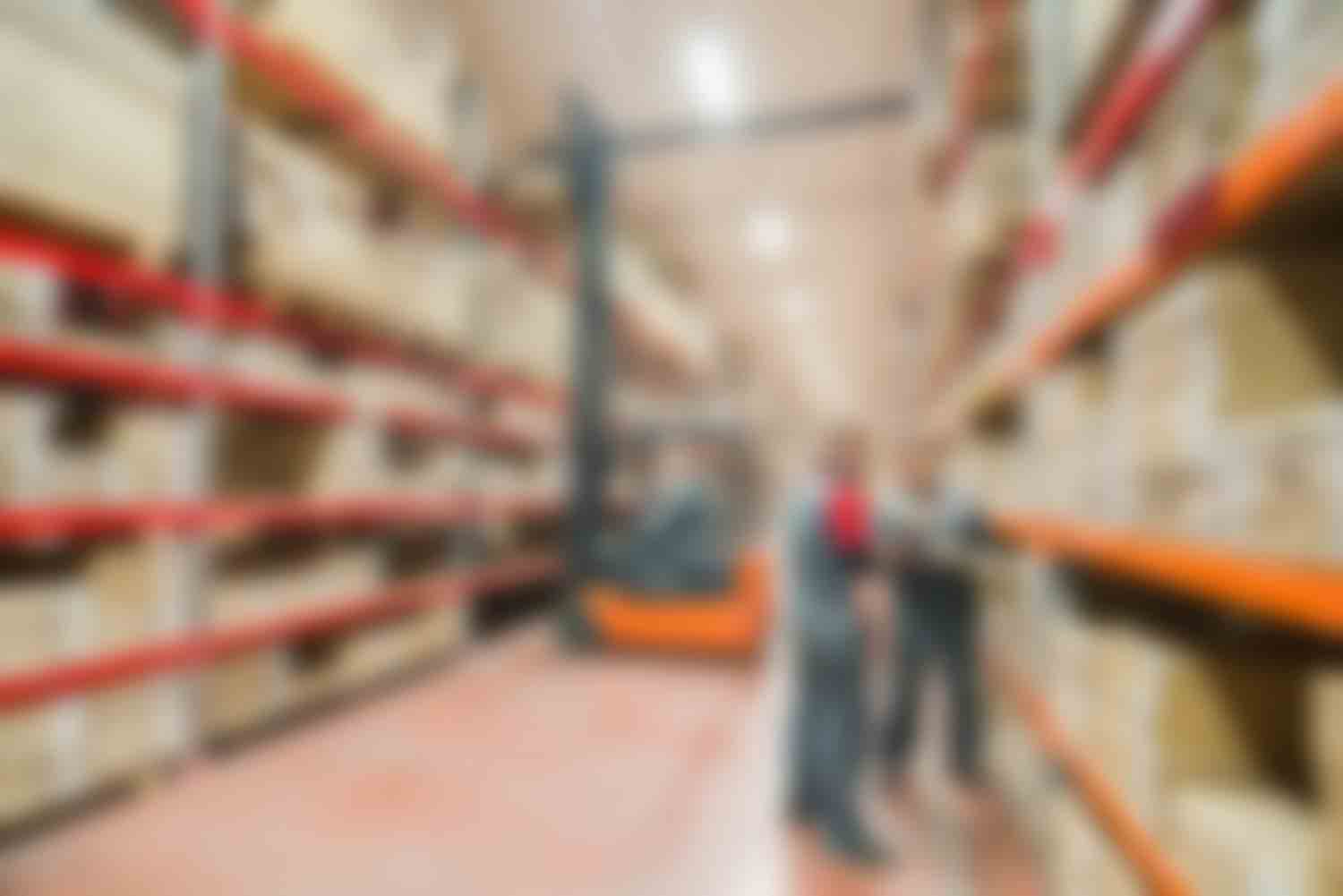 Warehousing, distribution and logistics businesses have a critical need to manage their inventory in a timely and efficient manner. When shipping direct to retailers or customers your ERP solution becomes mission critical for the smooth ongoing operation of your business enterprise.
SapphireOne will meet all your warehousing, distribution and logistics requirements with integrated EDI/API functionality. Our large range of API vendors include freight forwarders, courier companies and various third-party transport and distribution operators. The SapphireOne ERP has everything inbuilt that a warehousing, distribution and logistics business needs, and can help you to create the highest level of efficiency at the lowest cost of operation for your warehousing, distribution and logistics business enterprise.
Some examples of the built-in functionality include unlimited barcodes per item, unlimited images per item, bill of materials with unlimited levels, serial batch control, multiple costing types, material resource processing (MRP), material safety datasheets (MSDS) bin/bay management, multi-location, multi-warehouse, SSCC labling.
SapphireOne ERP is perfect for SMEs and large companies for the wholesale Warehousing, Distribution  and Logistics business enterprises
SapphireOne ERP is suitable for large companies, as well as small and medium-sized enterprises (SMEs) providing extremely high quality information in real time covering all your inventory requirements.
Wholesale distribution and logistics is an extremely competitive market place, it is critical that when dealing with all your inventory needs it is handled in real time.
SapphireOne's inventory management functionality tracks stock movements quantifying the volume while simultaneously tracking bin and bay management of all inventory items throughout the warehouse.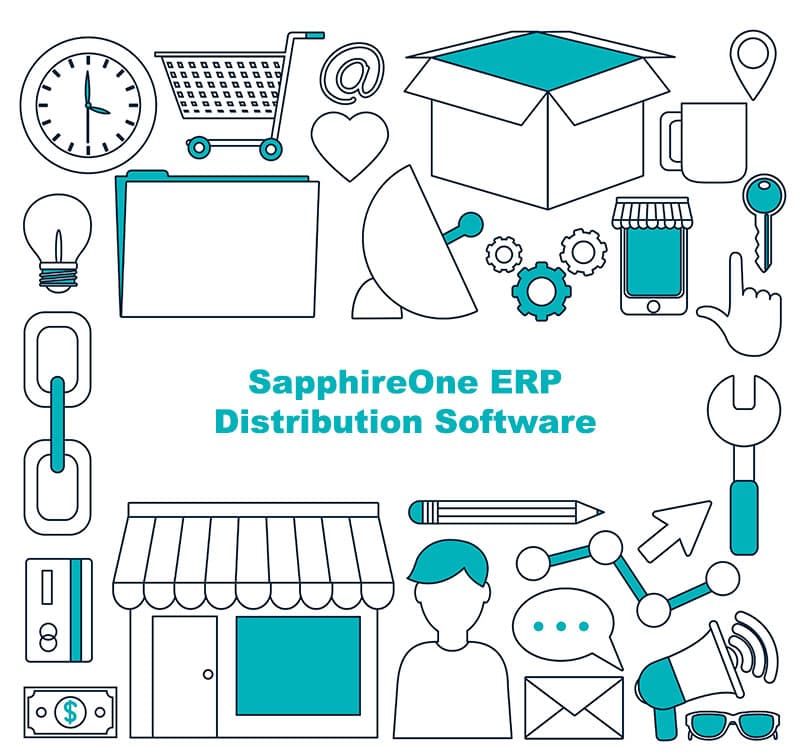 SapphireOne ERP is an integrated Accounting, Payroll/HR and Inventory Management software solution
At SapphireOne we understand that a wholesale, distribution and logistics business needs to have integration between financials, warehousing, and a full range of customer and supplier information to help anticipate future needs.
SapphireOne ERP system offers an integrated accounting, payroll/HR, inventory management software solution that is perfect to increase efficiency in your warehousing, distribution and logistics business enterprises.
SapphireOne allows you to analyse Payroll/HR expenses and employee productivity to help control costs and review expense distribution.
SapphireOne can facilit­ate the design of an efficient warehouse, distribution and logistics system to create the foundation of an efficient supply chain, one that can service your customers in real time.
For the full capabilities of the ERP, CRM, Accounting Software, Human Resources, Payroll, Assets and Document Management,  check out the SapphireOne website and request a live demo.
SapphireOne – We have the Power to back you. Find Out More Details
February 20, 2018 4:41 pm | by Loren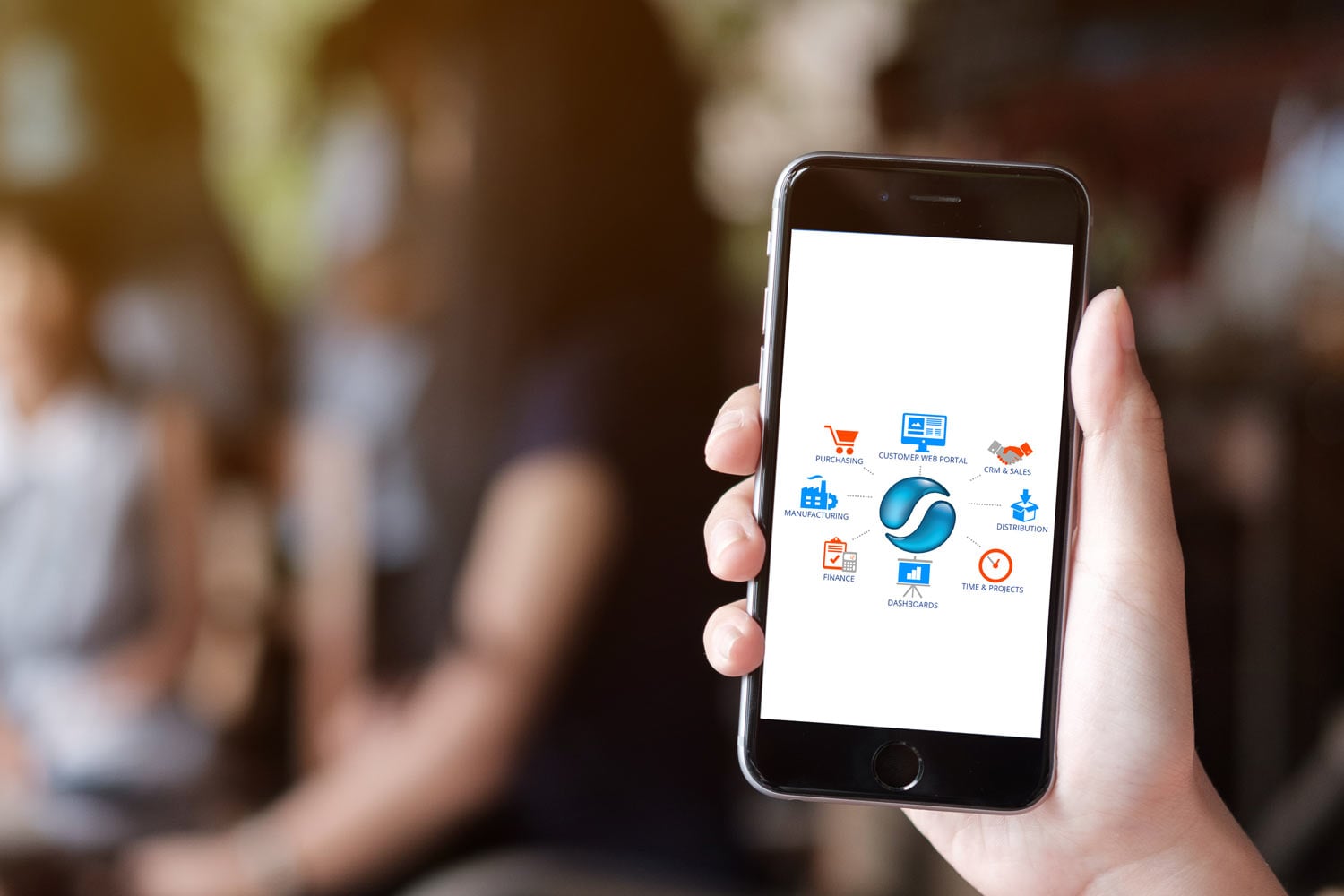 An Enterprise Resource Planning (ERP) forms the best platform for integrating all the departments and functions in the organisation. It becomes the direct communication point for all the functions in the organisation. It increases the speed of business transactions. It allows the effective utilisation of resources by saving time and reducing cost. It streamlines the processes thereby improving and controlling various activities like purchase, sales, payroll management, accounts, marketing, communication etc.
An evolved and efficient ERP system is a must for a company to succeed these days. However, with the rapid changes in technology, nothing is guaranteed.
You can use ERP system for various functions but to get the best out of your ERP you need some tips.
Business Compatibility
ERP systems are designed to work for many functions like accounting, HR, payroll etc., but you have to be specific in choosing software. A specific business function needs a specific ERP software. Industry-specific software gives the best experience when compared to a generic ERP software. If your business is specific to Accounting, go for ERP Accounting Software. If you are a recruitment consultancy, go for that specific software and ask for an ERP trial.
Customisation
Customise your ERP system for your business needs. Optimise the efficiency of your ERP software by adding some additional features and functionality. Ask for opinions and ideas from the ERP software. Following the process of ongoing upgrades will help you in using the ERP for best results.
Training
To get the best out of your ERP system, training should be provided to every employee who is going to use the software. Daily processes will be smoother when all the employees know how to use the ERP software. Continuous training sessions should be conducted to keep the employee updated and ensure new staff are effective.
Monitoring
ERP companies can help in you better monitoring by checking the data. Stay updated with the software trends and make the most of those updates.
Support
Go for that ERP software that provides continuous customer support, it can save your time and money. Be pro-active in getting the support of ERP software vendors.
SapphireOne provides custom-built solutions for various industries like manufacturing, banking, retail etc. Make the best out of your ERP by using the SapphireOne Accounting Software, ERP Software CRM Software.
For a sneak peek at the full capabilities ERP, CRM, Accounting Software, Human Resources, Payroll, Assets and Document Management,  check out SapphireOne and request a live demo, it is everything you'll ever need to make your company management a success.