July 20, 2018 3:10 pm | by Loren
On Thursday 19th July 2018 SapphireOne toured Frutex and Spicemasters with three senior staff members from a potential client.  Harry Magiros is the IT and Marketing Manager for the Frutex group of companies, he gave an elegant and informative presentation of the power and flexibility of SapphireOne and Single Touch Payroll in SapphireOne.
The Frutex site is 60,000 square metres including their corporate head office and 6 warehouses. The site has multiple manufacturing facilities which include fruit washing, packing, blending and glyceration, infusion of dry vine fruit, packing and blending of frozen fruit and berries.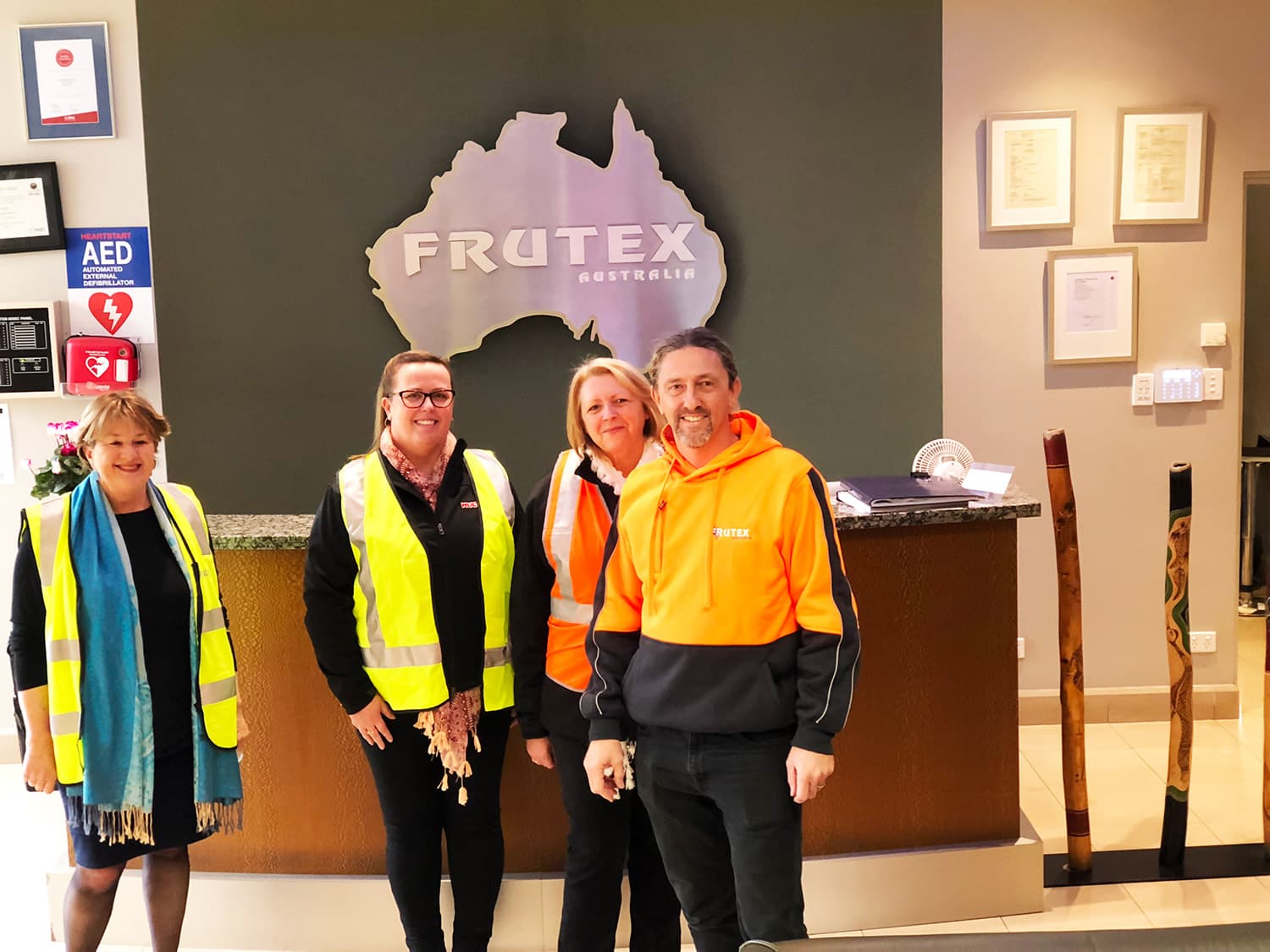 The largest warehouse onsite is a bulk storage facility which allows the storage up to seven vertical pallets. The Frutex server room uses a significant amount of battery power run by approximately 1800 solar panels situated on the top of their corporate head office, which produce around 500kw.
Harry took us on an inspection of their manufacturing and production lines at the Spicemasters campus, where we viewed the largest steam steriliser in the southern hemisphere. The Spicemasters site has grinding and blending facilities for herbs, spices, seasonings and gravies. They also create individual and proprietary blends that are batch controlled and ready to use.
Frutex Australia is one of our testimonial clients and have been using SapphireOne since 1999.  Their company is a technology leader in the food industry, investing heavily in state-of-the-art plant and equipment.
Frutex are a user of the Sapphire custom webpack, which is fully integrated into all company warehouses with warehouse mapping. This allows all stock to be tracked and viewed live on portable IOS devices over the company wifi.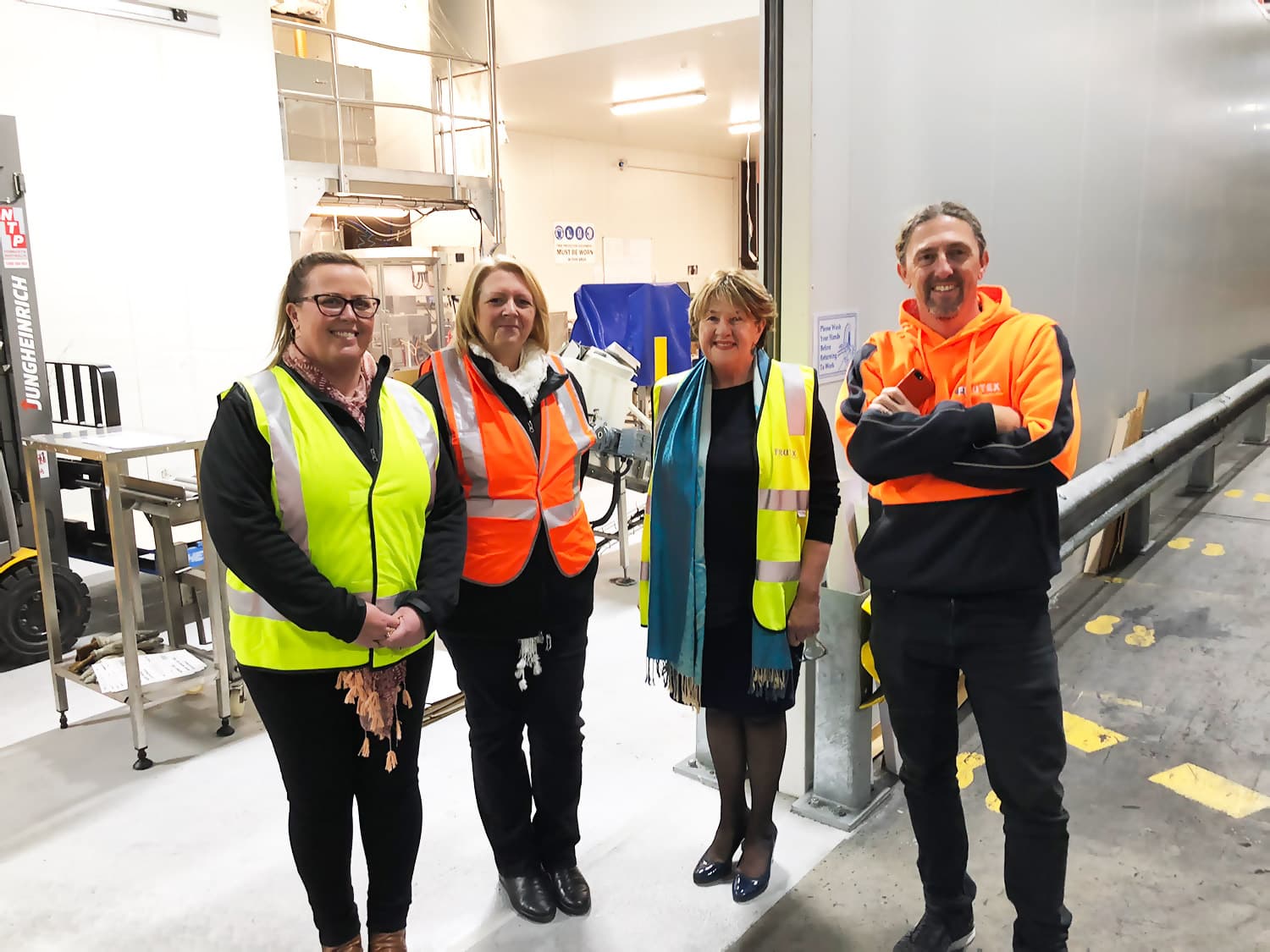 In the past two weeks, Frutex and their subsidiary companies have taken advantaged of SapphireOne's Standard Business Reporting (SBR2) functionalty. With Single Touch Payroll in SapphireOne they have successfully lodged their STP and Activity Statements.
The site visit was extremely informative to everyone, potential clients always find it invaluable to talk to long-term users and get an insight into the benefits of and capabilities of the SapphireOne ERP CRM DMS application.
For a sneak peek at the full capabilities ERP, CRM, Accounting Software, Human Resources, Payroll, Assets and Document Management,  check out SapphireOne and request a live demo, it is everything you'll ever need to make your company management a success. Know more about us.
February 20, 2018 4:41 pm | by Loren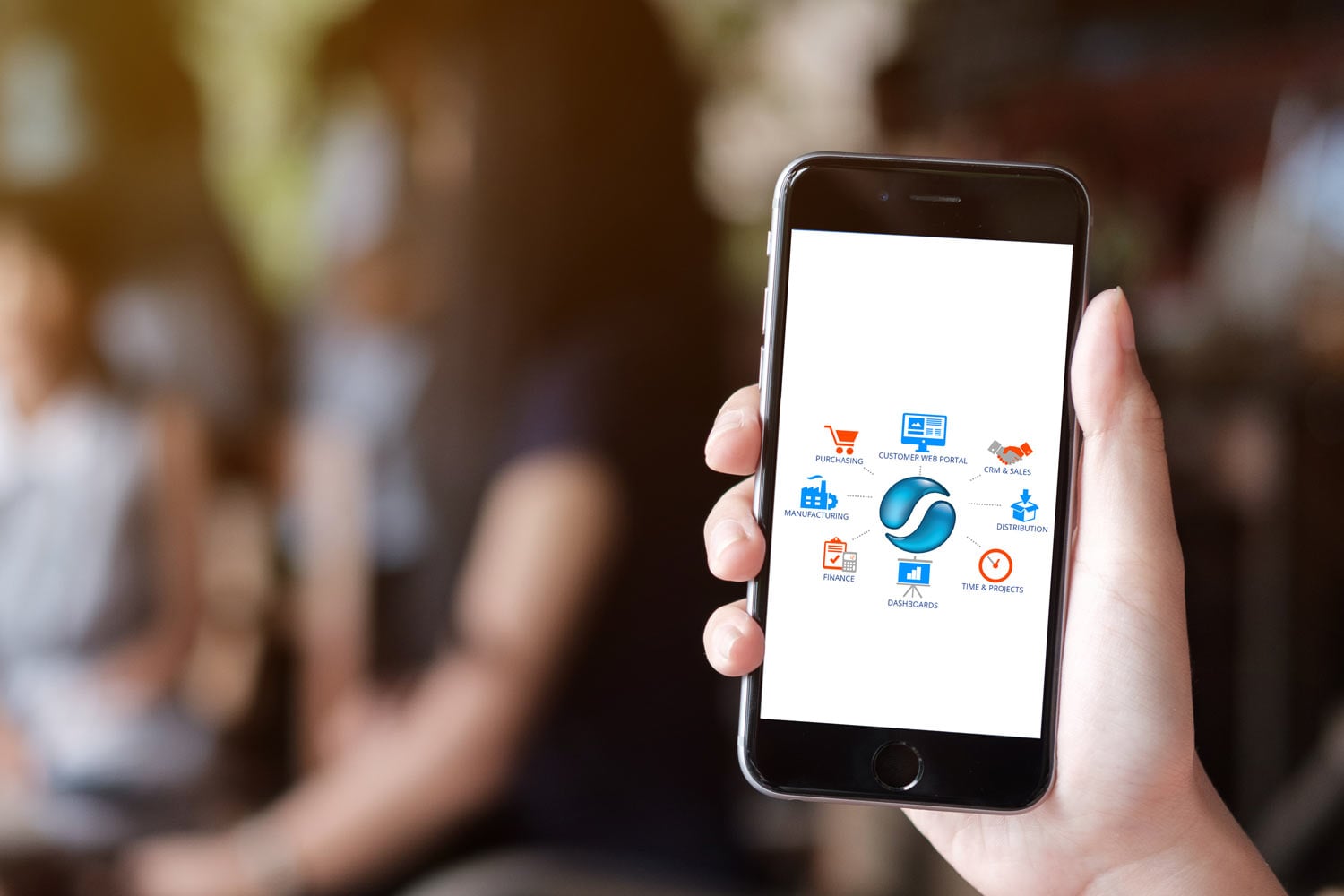 An Enterprise Resource Planning (ERP) forms the best platform for integrating all the departments and functions in the organisation. It becomes the direct communication point for all the functions in the organisation. It increases the speed of business transactions. It allows the effective utilisation of resources by saving time and reducing cost. It streamlines the processes thereby improving and controlling various activities like purchase, sales, payroll management, accounts, marketing, communication etc.
An evolved and efficient ERP system is a must for a company to succeed these days. However, with the rapid changes in technology, nothing is guaranteed.
You can use ERP system for various functions but to get the best out of your ERP you need some tips.
Business Compatibility
ERP systems are designed to work for many functions like accounting, HR, payroll etc., but you have to be specific in choosing software. A specific business function needs a specific ERP software. Industry-specific software gives the best experience when compared to a generic ERP software. If your business is specific to Accounting, go for ERP Accounting Software. If you are a recruitment consultancy, go for that specific software and ask for an ERP trial.
Customisation
Customise your ERP system for your business needs. Optimise the efficiency of your ERP software by adding some additional features and functionality. Ask for opinions and ideas from the ERP software. Following the process of ongoing upgrades will help you in using the ERP for best results.
Training
To get the best out of your ERP system, training should be provided to every employee who is going to use the software. Daily processes will be smoother when all the employees know how to use the ERP software. Continuous training sessions should be conducted to keep the employee updated and ensure new staff are effective.
Monitoring
ERP companies can help in you better monitoring by checking the data. Stay updated with the software trends and make the most of those updates.
Support
Go for that ERP software that provides continuous customer support, it can save your time and money. Be pro-active in getting the support of ERP software vendors.
SapphireOne provides custom-built solutions for various industries like manufacturing, banking, retail etc. Make the best out of your ERP by using the SapphireOne Accounting Software, ERP Software CRM Software.
For a sneak peek at the full capabilities ERP, CRM, Accounting Software, Human Resources, Payroll, Assets and Document Management,  check out SapphireOne and request a live demo, it is everything you'll ever need to make your company management a success.
February 13, 2018 1:29 pm | by Loren
Gone are the days of the old accounting books. Gone are the days of carrying office books home. Departments in the company, in those days, were given specific books to carry out their day-to-day operations. Everything used to be updated in the company's books.
Now everything is online giving you automated results. Every department has its unique destination in the information system. It's a Paperless business now. Technology has helped the organisation to run smoothly giving real-time solutions and quick access to data.
Information systems capture data, process it and retrieve it when needed. Now we have a software for every specific need. Say bye to accounting books.
Accounting Software helps the organisation manage the company's budget, capital and operational expenses. It allows you to monitor the assets and liabilities of the company. It helps the company to forecast the cashflow and expenditure based on the previous trends. It shows the resources available in hand and generates reports, profit & loss statements and analytics. It helps the company to stay profitable.
HR systems maintain all the information that HR personnel used to do manually in those days. It will take care of all the HR department work like payroll, timesheets, training, employee benefits, HR costs, recruitment, job offers, assignments, retention, employee productivity, employee satisfaction etc.
Marketing information Systems will take care of the sales, interaction with the Dealers, Suppliers and Brokers. It helps generate new business and in the growth of the company. It will also allow you to target a particular audience and helps with market research and customer feedback.
Inventory Management systems will assist in purchasing and sales. For procurement, invoice reports and delivery reports can be generated. It helps in the effective usage of resources for the normal functioning of the organisation.
Operations management will include the procedures and policies to be followed for doing a particular task and making sure the resources are allocated correctly.
Incident reporting is another component of the operations. Making sure workflow stays on track and issues are resolved and do not reoccur.
Say goodbye to accounting books with the sophisticated SapphireOne and all the benefits of SapphireOne Accounting Software, SapphireOne ERP Software and SapphireOne CRM Software.
February 12, 2018 2:00 pm | by Loren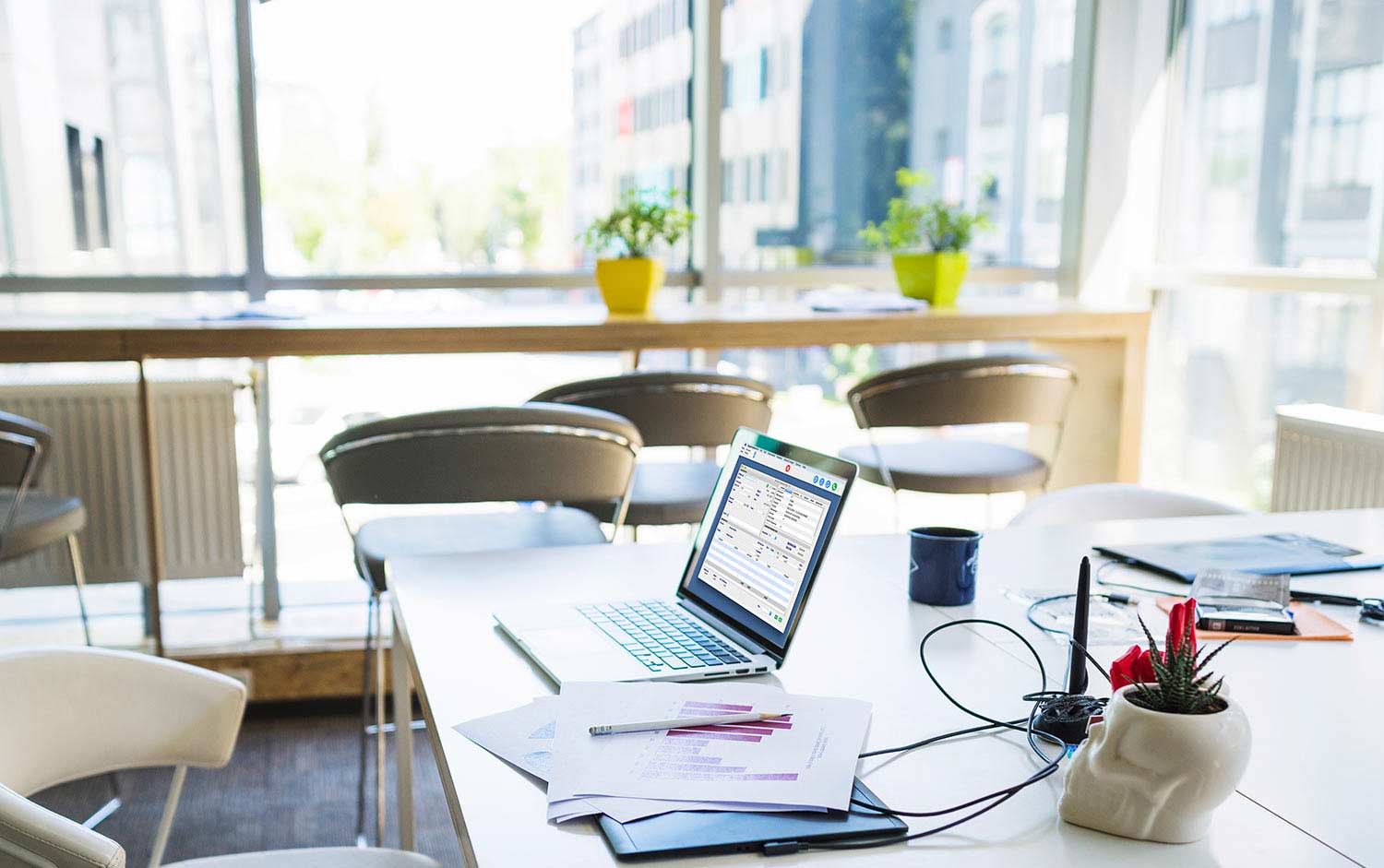 Using Accounting software in your business helps to not only manage your financial transactions, it can also help to avoid the common mishaps that can happen using manual accounting methods.
Business Accounting software helps you utilise your resources in an effective way. The accuracy that it ensures helps the organisation to avoid common errors and thereby impacting your business in a positive way. Accounting software brings efficient data entry and the information gathered, allows you to make more informed decisions.
So, an Accounting software package that best suits your organisation, is of significant importance. Selecting the correct Accounting Software to suit your business can not be done in a day and you also have to keep up with the trends due to evolving technology and needs.
5 Tips for Selecting the correct Business Accounting Software Package:
Business Needs
Decide on the kind of accounting software that best addresses your business needs, Online or Offline. Talk to your employees and know what they are expecting from the accounting software. It is very important to know the key features and requirements employees are looking for in a Business Accounting software package.  Make a list of their recommendations and find out what is the best possible software available in the market based on these recommendations.
Budget
Everything depends on the budget, so it is important to decide on your budget early. Inquire about the hidden costs like maintenance, upgrades and additional services.
Research
After deciding on your requirements and budget, it's time for some research. Ask your partners, suppliers, distributors and employees if they know anything about a particular software. Check out some software blogs, read the client testimonials, reviews and do the price comparison. Shortlist the best available software for the organisation.
Features
Inquire about the common features of the business accounting software and cross check it with your accounting needs. Ask them what is the unique selling point of their product and how their software can add value to your business. Inquire about access controls to the data and how much training is needed to be proficient with the software package.
Demonstration & Post-Installation Support
Request a demonstration of the software and bring all the key people involved in accounting for that demonstration. Let the employees contribute and voice their opinions on whether they feel the business accounting software package will meet their needs. Do some sample transactions for invoicing or payroll to check the efficiency of the software. Inquire about the post-sale and post-installation support for the software.
SapphireOne gives the ultimate accounting software experience and has all the benefits of SapphireOne Accounting Software, SapphireOne ERP Software, and SapphireOne CRM Software.