July 21, 2020 11:32 am | by Maxime Buchholz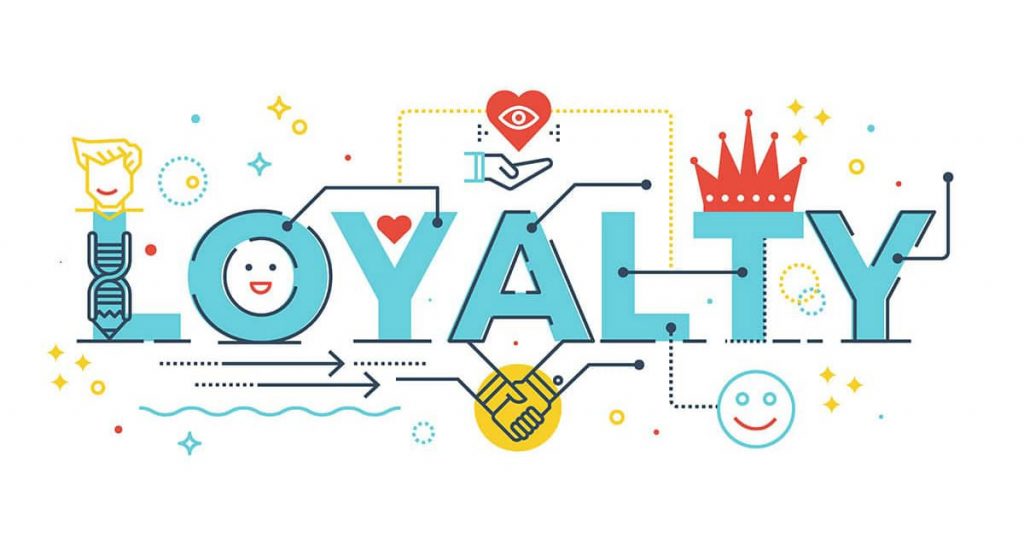 As a result of taking advantage of our customisation offer, Timbecon's staff do not have to spend valuable time on manually tracking the accumulation of loyalty points and the distribution of vouchers anymore.
There are numerous business software on the market but most of them only offer off-the-shelf solutions for their clients. SapphireOne prides itself in providing the option of custom programming any of its functionalities. This enables any business to optimise its workflow by being able to have the software take over most of time-consuming manual data entry. With the opportunity to tailor your accounting software to your company's needs, you will be able to benefit from substantial efficiency gains.
Timbecon, who has been a client of SapphireOne since 2018 has made wide-ranging use of our offer to customise the software. As Australia's leading supplier of tools and machinery for the cabinetmaking and joinery trade, the ability to adjust a standardised CRM and accounting software to their company's needs was one of primary reasons for choosing SapphireOne.
The outcome of all the feature requests that have been implemented has been outstanding and Hague (owner of Timbecon) highly praised the work performed:
"The programmers grasp our business problems, turning them into software solutions. I was amazed when talking to them that they not only understood my issues but could create a solution within SapphireOne. The support really has been amazing."
We have collated a list of the most relevant features that were custom programmed for Timbecon's use of the software:
Implementation of Customer Loyalty Program
Timbecon uses a points-based loyalty system. To reduce the manual data entry needed and to be able to include this program in SapphireOne, we created a code which allows points to be accumulated and used by any individual client. Below is a list of the specific features that were implemented by custom programming to set up the customer loyalty program:
Qualification of specified groups of customers for the loyalty program
Ability to change dollar-to-point conversion ratio (1 point per $1, $5 or $100 etc.)
Automatic allocation of points to client once invoice is processed
Multi-tier system for generating differently valued vouchers (1000 points for a $10, $20 or $50 voucher etc.)
Option for customers to receive lifetime discount at set threshold (10000 or 50000 points automatically upgrades client to receive 20% discount for an unlimited time)
Timbecon can easily track the loyalty points accrued by any of its customers in the software. Equally, the customers can see the points they received for any purchase on their invoice.
Further, the custom programming also enhances Timbecon's customer service performance as its staff will be notified by the system if a particular client still has unused vouchers.
Daily Batch Emails Distributing Loyalty Vouchers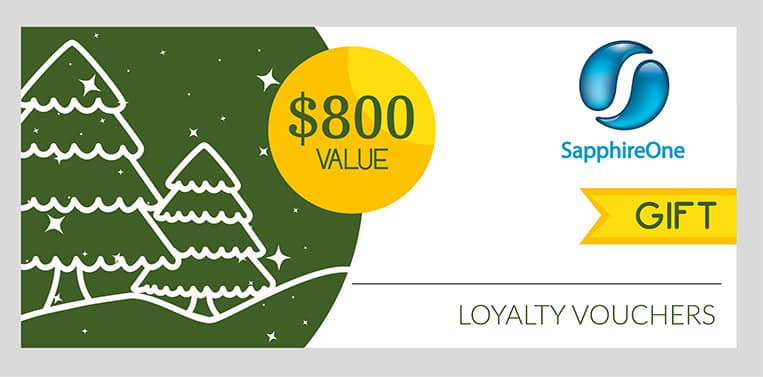 Timbecon requested an additional functionality for the automatic distribution of batch emails to its customers that have qualified for vouchers on a particular day. With this new feature, the company's staff do not have to manually verify the accumulated points per customer, as well as email each voucher separately anymore.
Creation and Redemption of Gift Vouchers
Timbecon required the ability to produce new gift vouchers with SapphireOne at any given time in order to be able to sell them off the shelf. To accommodate for this feature request, we programmed the ability for our customers to produce batches of gift vouchers directly in the store. Below is a list of the specific features introduced via custom programming in order to set up the software for the creation and use of gift vouchers:
Activation of gift voucher only upon payment to reduce risk of misuse
Option to choose unlimited different values of gift vouchers ($1, $100 or $1000)
Upon redemption of last balance left on voucher, it automatically becomes inactive
Ability of customers to use multiple gift vouchers in a single transaction
Lastly, we also included the ability to keep track of the creation and redemption of any vouchers, whether they were directly purchased by clients or generated via the customer loyalty program.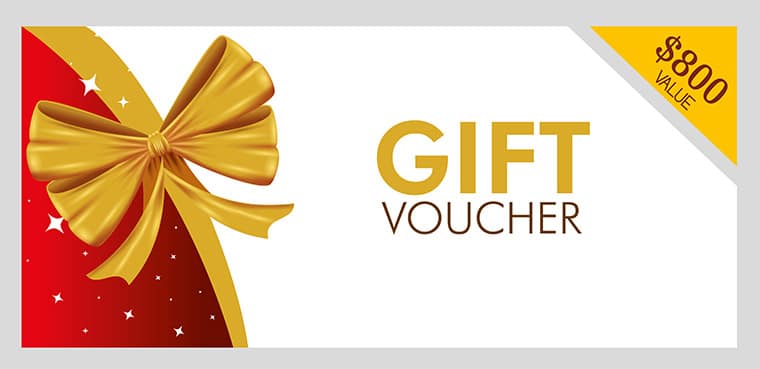 As a result of taking advantage of our customisation offer, Timbecon's staff do not have to spend valuable time on manually tracking the accumulation of loyalty points and the distribution of vouchers anymore. It has also increased the level of customer satisfaction and retention of existing customers with the implementation of a loyalty program.
You can read the full testimonial by Timbecon outlining all the different ways in which their business has experienced substantial efficiency gains since implementing SapphireOne, and making use of the custom programming offer, on our website.
Hague also said he never hesitates touching base with SapphireOne's helpful team if any questions regarding the software ever arise: "I really appreciated how they didn't just implement the software but took the time to understand the business first. Every business is a little bit different and they were very good about how they adapted SapphireOne to our situation."
SapphireOne is an integrated software solution that covers ERP, CRM, DMS and Business Accounting. With the offer of custom programming any of its functionalities, it provides for a cost-effective solution to grow your single or multi-site company. For more information regarding all of the capabilities, sign up for a live demo with us.
June 2, 2020 9:16 am | by Rubai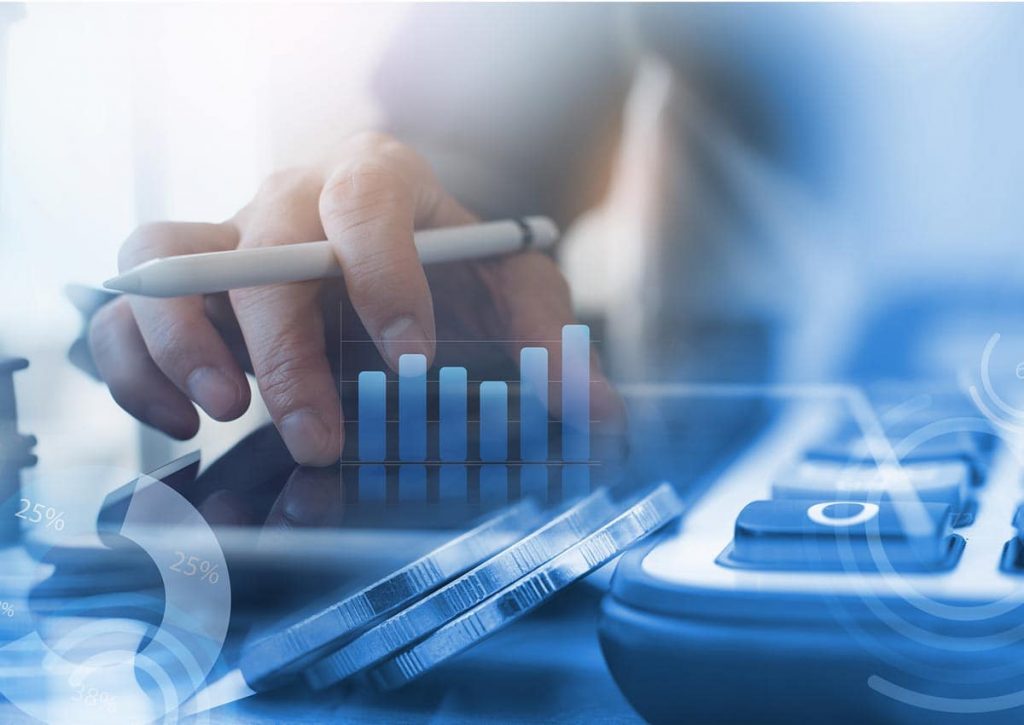 Processing vendor invoices, tracking them and eventually settling any outstanding liabilities constitutes an essential part of accounting activities. At first glance, Accounts Payable (AP) can appear well organised and managed correctly. However, hidden deficiencies often exist, setting the foundation for countless unfavourable outcomes, including:
A significant increase in processing costs
Higher HR expenses due to more accounting employees needed
Straining business relations with suppliers
A risk of losing potential volume rebates
There are various scenarios in which such hidden inadequacies in the management of AP can arise. This blog is aimed at explaining the most common, as well as most relevant ones and offering you with solutions on how to prevent such deficits.
Automating Accounts Payable Practices
Human Error during Data Entry
Mistakes being made during the entering of vendor invoices are undoubtedly one of the most prominent challenges AP departments are faced with. Manual data entry is not only time-consuming, but also cost-intensive and most importantly, highly prone to human error. Even the smallest inattentiveness has the ability to lead to grave consequences for the business. Over 88% of all data entry performed via Excel spreadsheets as the most commonly-used program for such tasks, is laced with significant errors.
Isolating these errors and undertaking corrective measures is not only a tedious process, but also does not offer any assurance of total accuracy of the resulting data. SapphireOne's PDF capture functionality provides for a solution by streamlining daily accounting tasks, eliminating the need for any initial sorting through vendor invoices and supporting documents, improving data accuracy and opening up capacities of employees. Furthermore, it includes automatic rules and validations that ensure data integrity.
Poor Transaction Processing
The risk of mismanagement of invoices is significantly higher if processing is based on a purely manual approach. Although the implementation of a processing guideline can have a positive impact, the approach is generally only applicable to small-scale AP departments. Larger and/or rapidly expanding companies, however, will struggle with maintaining consistency during invoice processing. Not only the previously mentioned automated PDF capture function, but also all other functionalities are based on sound logic and algorithm controls, thus conjunctively lead to consistent results to be achieved.
Bulky, Unmanageable Records
Any AP department emanates large volumes of inflow and outflow transactions. Regularly updating, organising and maintaining related records using purely manual procedures is an approach that is far from being considered accurate or efficient. An electronic system, such as that offered by SapphireOne to its clients, opens up the possibility of substantial efficiency gains to be achieved and also positively affects accuracy. Accessing the collated data and retrieving informative reports on any recorded transactions in the program is also highly user-friendly.
Exposure to Vulnerabilities
As the AP department is in charge of any funds flowing out of a company, it is highly susceptible to fraudulent actions. Many smaller businesses and start-ups have a tendency to treat protection against fraud with limited relevancy, at least up until they are being targeted themselves. Nonetheless, you have the ability protect your business from the first day onwards by implementing comprehensive security mechanisms. As these are, however, for the most part only compatible with automated AP systems, any manual processes are far outdated and also prone to criminal activities. Once you have switched to an electronic and automated approach, fraud protection measures based on an electronic delivery of required variables can be incorporated. As a result, all business activities can be tracked, meaning any suspicious activities will be flagged and traced back to its source.
SapphireOne can Automate your Accounts Payable
It is vital for any business to implement an effective, automated AP practice in order to protect themselves from various hidden risks and inadequacies and SapphireOne offers a comprehensive solution. The benefits you will instantly experience and be able to enjoy are numerous, for example:
Reduction in data entry errors
Streamlined invoice approvals
Use of early payment discounts
High level of data security
Monitoring of cash flow
Activate/Deactivate Vendors
An automated AP still requires manual entries to some extent, especially during the initial process of setting up new vendors. SapphireOne offers a feature for any vendor (or debtor) which enables its clients to activate or deactivate specific vendors (or debtors) simply by ticking a box. This ensures that once any data for a vendor has been entered, it will not have to be deleted during deactivation. Instead, the vendor will simply cease to appear in your vendor list or on any related reports; the only prerequisite is that there are no more outstanding balances. If, in the future, your company enters into business relations with such a vendor (or debtor) again, all pre-populated data will still exist and re-appear once re-activation is initiated.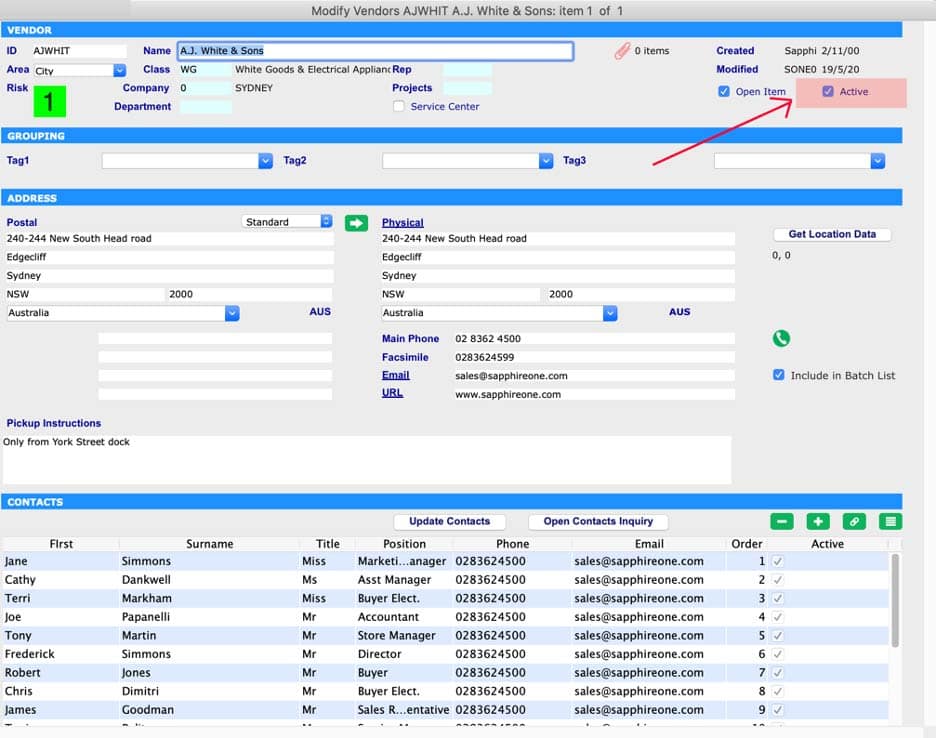 Manage your bills more efficiently, pay suppliers on time, reduce administration expenses and get an overview of where your business expenses are being allocated to with SapphireOne's Accounting Software. For further information about all the benefits and capabilities of a highly functional AP system, visit Sapphireone and/or request for a live demo.
Stuart Leung, "Sorry, Your Spreadsheet Has Errors (Almost 90% Do)", Forbes (Online), 13 September 2014.
March 4, 2020 9:25 am | by Rubai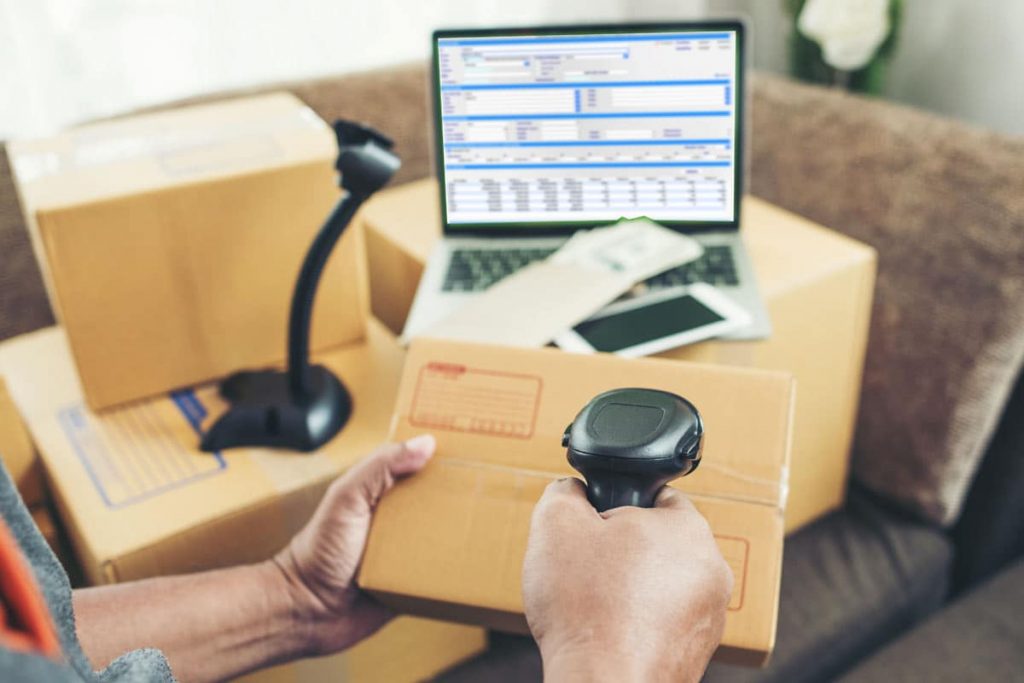 SapphireOne's inventory management software offers a comprehensive inventory management, manufacturing and purchasing capabilities, that improves supply chain management and delivers an end-to-end, procure-to-pay process. With SapphireOne, you'll be able to better manage & control your inventory levels and costs—and better meet fulfillment expectations, improving the client/customer experience.

SapphireOne Inventory management is commonly referred to as a Base Inventory is the foundation for all your inventory needs. In SapphireOne the Inventory Inquiry list screen displays a list of the details of your Inventory items allowing for easy selection of any of your individual Inventory records for additional viewing and modification.

Inventory management is probably one of the most important areas of your business and the most complex and widely used. The first screen of individual Inventory records is the details page. The Details Page displays information about the Inventory item information ( such as the ID, name, class, type), grouping, description, standard Prices, FX prices, stock levels and mins and maximums etc.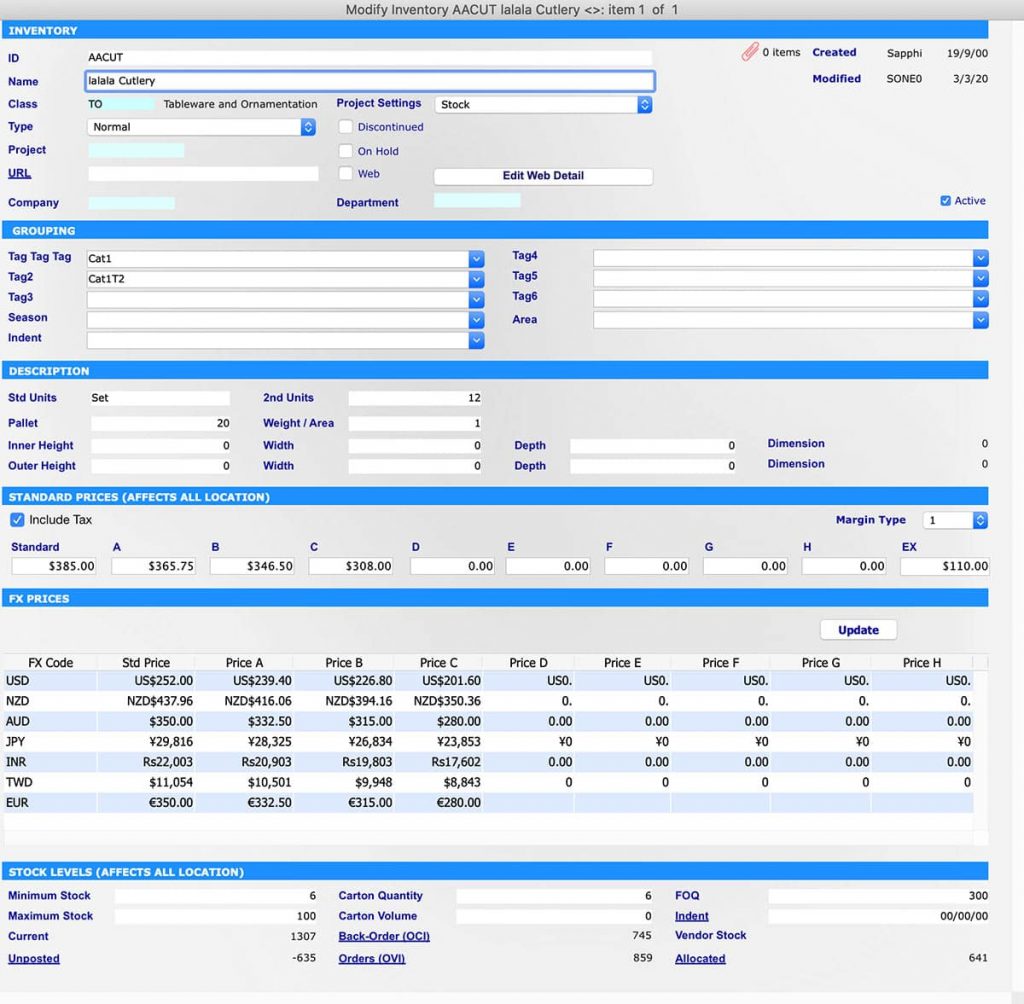 Quickly view the group, size, prices and stock level of your Inventory item within the SapphireOne Inventory Management
Inventory Area
This area holds basic details about the item primarily the ID, name, class, types, department, projects name and settings. Here all inventory items can be assigned to a specific Class which enables additional searching, reporting and pricing for inventory items in the assigned classes. The type option allows you to set up different types of the inventory such as non-diminishing, normal, serial, batch, item, activity, hire, assets and voucher. By selecting a type this will define the inventory type. The system will make the appropriate alterations to various other pages for these inventory items. As an example a Batch type of inventory, will then provide batch tracking of all purchases and sales. Tracking of stock levels for normal inventory items, if the batch functions are turned on in the inventory detail, this allows batches of the same inventory item to be assigned a batch or serial number, which then becomes a batch number. These items are also tracked by the system when they are purchased and sold as batches and this is enforced by the system. The stock levels in each batch or serial are tracked individually.
Grouping area
In the grouping area the user may use up to six Tags for Inventory items enabling additional searching and classification. As an example Seasonal tags are used when a customer order is selected from a browser using the Web Pack. They are directly linked to the Web area in Master Defaults on the Inventory Page. An example of its use would be if customers were to use the Pre-Order function in the Web Pack to enter in anticipated future orders for inventory items. This would then give sales staff an indication of the quantity and timing of any purchases of stock that they would need to fulfil these orders.
Description area
In pallet you can enter the number of the Inventory items that are shipped on a Pallet. When a Sales or Purchase order is raised, the number of Pallets required for this Inventory Item will be displayed on the transaction of inventory vendor purchase entry screen. If you are charged by the Pallet for shipping, you may have to make a change to the quantity to make sure you are fully utilising your money for this specific shipment. In most screens within SapphireOne the Quantity and Weight/Area fields are linked and will calculate to each other. The user has the option of entering a quantity and the weight/area figure will be calculated by the system. Alternatively, the user may enter a figure into the weight/area data entry field and the system will calculate a quantity.
Standard Prices area
The Standard Prices area enables the entering of pricing details for your company. There are a range of Standard codes from A through to H and Ex, tax exempt. The user has the option of entering any of these prices manually to set different prices for different customers of the inventory items by price code.
FX Prices area
The FX Prices area displays the FX currencies that are in the system. The update button is used to perform a manual update of FX prices for the particular Inventory item. This section of the details screen will only display if Foreign Currency has been activated within SapphireOne.
Stock Levels area
The stock level area gives you an instant snapshot for this particular Inventory item of exactly what the status is for current stock in the ERP system. Minimum and maximum stock levels set the minimum and maximum stock levels for the item when reordering. The current field displays total number of all posted transactions and the un-posted, displays total number of all un-posted transactions. The allocated displays the number either allocated for delivery or allocated to a project. You can calculate your available stock by using the formula Available stock = Current + Un-posted – Allocated. Stock managers can use this area as a basis for changing the Economic order quantity (EOQ) and safety stock levels for the product.
February 26, 2020 8:50 am | by Rubai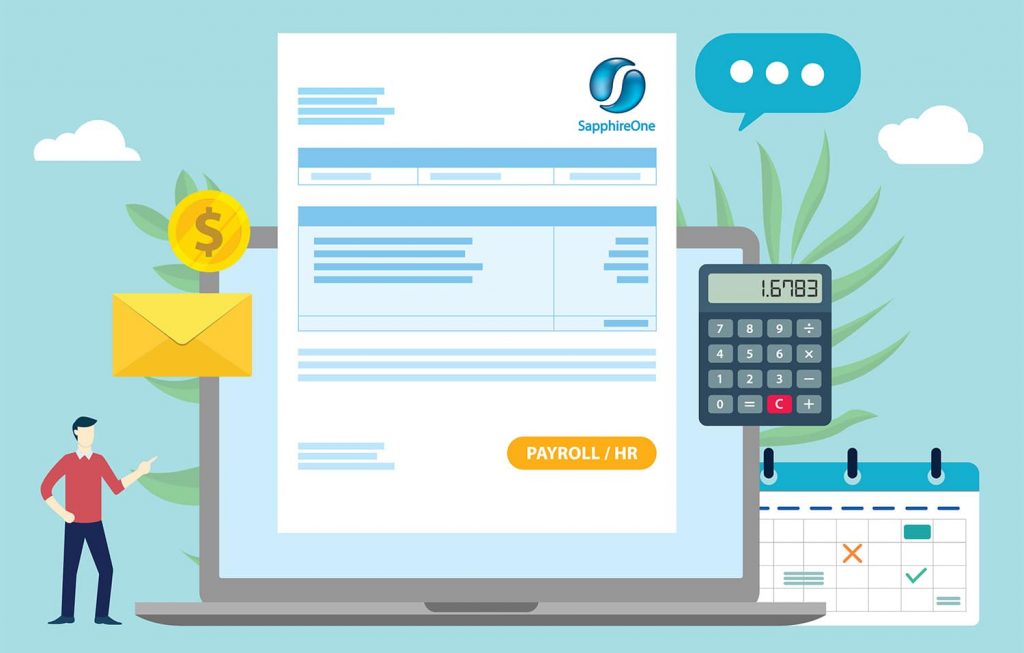 Many ERPs on the market today deploy a single functional system and interface it with bolt on modules. This can become expensive to implement in the long term as each individual module attracts its own costs and licensing. SapphireOne is all-inclusive, providing access to every module via a single toolbar.
SapphireOne leverages off the database backend, providing unlimited numbers of concurrent users with real-time access and optimal processing speeds with no data file size restrictions. With our user-friendly ERP system, your employees will be able to extract custom reports with ease. These reports will enhance and improve your daily workflows.

Multi Company Payroll is a Standard feature of SapphireOne
SapphireOne is true multi-company, housing unlimited companies, currencies and tax realms within the one data file. SapphireOne is built with your growth in mind with the ability to process multiple payrolls in multiple companies as a standard functionality. SapphireOne's single toolbar provides instant access to your employees vital data.
Delivering payslips instantaneously on payday. This is required by Fair Work Organisations and is a breeze with SapphireOne. At the click of a button Payslips are delivered via email delivery system in a secure, best practice format.

Easily process payroll across multiple companies
SapphireOne's advance functionality allows you to process payroll across multiple companies. This eases the challenges of managing your team, and efficiently manage HR to ensure your business is compliant with all federal laws and regulations.
SapphireOne's standalone and fully integrated multi company payroll system saves time , lowers payroll management costs and makes better use of your valuable employee time and data.
On occasions you may have to allocate your employees costs across multiple companies, you will have to ensure that you have the locations set up within your company's profile. You will also need to ensure that employee/s working at multiple companies have the relevant locations allocated to their profile's within the system, so they are available to have hours/costs credited to the location/s. This will help you to split the cost across multiple companies.

A flexible Payroll System
SapphireOne Payroll system is very flexible. Our built-in and comprehensive leave request functionality streamlines all leave requests. It also streamlines approval processes with an inbuilt workflow, with unlimited stages and unlimited levels within each workflow stage. The workflow can have a unique electronic signature at each stage and each level.
SapphireOne's payroll caters for multiple pay cycles including weekly, fortnightly, bi-monthly, 4 weekly, monthly and one-off payments.
SapphireOne calculates the gross wages, Pay as you Go (PAYG)/Pay as you Earn (PAYE), superannuation contribution and take-home pay. You can then pay your employees directly across multiple companies by simply initiating the payrun from SapphireOne multi company Payroll System. While using multi company payroll functionally, you can process Single Touch Payroll (STP), the process is identical as if you are doing a single company entity. The only difference is for multi company you have to process STP separately for each company.
The fully featured and flexible SapphireOne Payroll supports payroll for full-time, part-time, casual, contract and directors. SapphireOne is a truly multi-company payroll application and with this you can run multiple companies in different countries, tax jurisdictions and currencies using a single data file.
February 11, 2020 8:01 am | by John Adams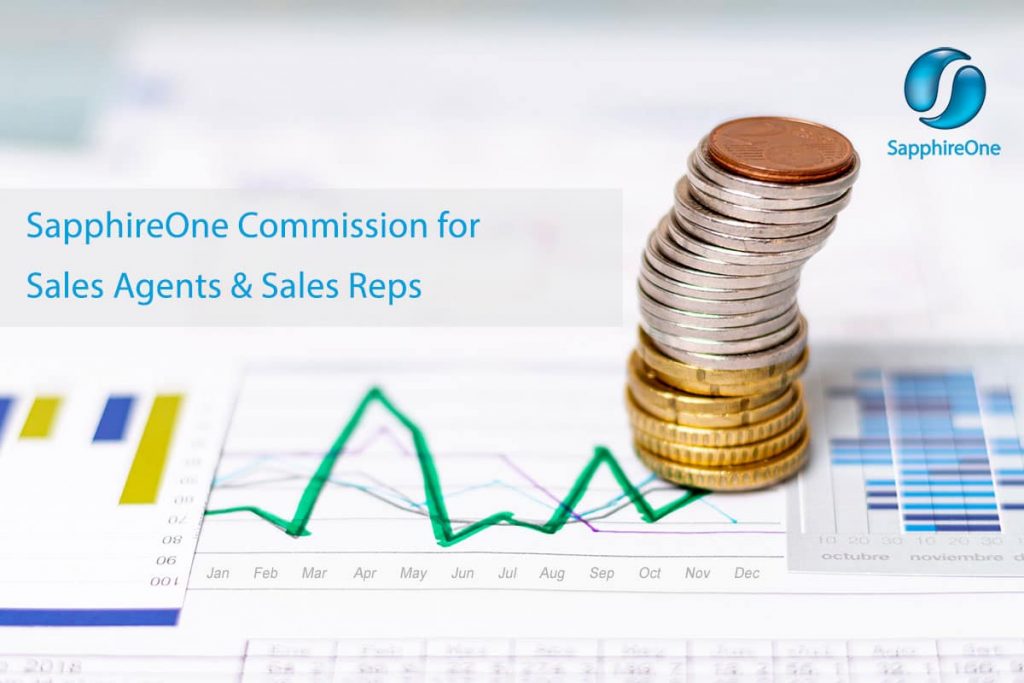 Commission is what you pay to employees or agents /IRS when they make a sale or accomplish some other goal. Commissions can be a percentage of a sale, or they can be a flat amount based on the sales volume. These types of payments are based on results. Sales positions, like a car salesman or real estate agent, commonly earn commissions.
Let's say your employee is a salesman. The employee sells a $1,000 computer and receives a 6% commission on the sale. That means the employee earns $60 in commission income for selling the computer.
According to the ATO if the commission, bonus or similar payment relates to work your employee performed in a single pay period (for example, a week, a fortnight or a month) the amount is added to all their other earnings for the current period. Withholding is then calculated using the standard PAYG withholding tax tables.
The IRS classifies commission as a type of supplemental pay. Supplemental wages are payments made to an employee that aren't regular wages. Other types of supplemental wages include bonus payments, overtime pay, accrued personal time off, and back pay.
You provide commission payments either as an employee's sole wages or in addition to regular wages.
Quick and simple steps to set up commissions with SapphireOne
We have programmed commission into SapphireOne ERP and Sapphire Web Pack so you can experience fast and seamless integration.
Getting started:
Login into SapphireOne
In SapphireOne go to Payroll/HR Mode
Select Administration in the top toolbar
In the page drop down menu choose Salary
In the Commission section, hit the plus icon to add commission
Enter in the Rep ID then Margin you want to set up, and then Commission
SapphireOne will process the commission for your employee
To View the Commission, Go to Inventory Mode
In the top menu bar select, sales menu and then Sales People from the options
Then Select sales Rep ID for which you have set up the commission
From the page dropdown select Sales Option underneath
On the top Tool bar , Hit the print icon and select date
Underneath in the dropdown, select Open in Preview
SapphireOne will process the Commission for you, and you can view the Sales Commission Report.
How Do Employers Pay Employees in Sales?
Employees with a job in sales make a base salary and often a sales commission for meeting or exceeding particular sales targets. A sales commission is an additional compensation the employee receives for meeting and exceeding the minimum sales threshold.
Employers pay employees a sales commission to incentivise the employees to produce more sales and to reward and recognise people who perform most productively. The sales commission has proven to be an effective way to compensate salespeople and to promote more sales of the product or the service. This is why the use of a sales commission is widespread in some organisations.
SapphireOne will allow you to manage commissions, also you can set up custom fields, calculate formulas and configure dashboards and show reports.
You can track your sales by employee, sales rep, etc. under Inventory module. For more information regarding improvements and features within the latest release of SapphireOne ERP Business Accounting Application please contact our office on +61 (02) 8362 4500, request a demo or SapphireOne on email sales @sapphireone.com.
December 13, 2019 11:18 am | by Linda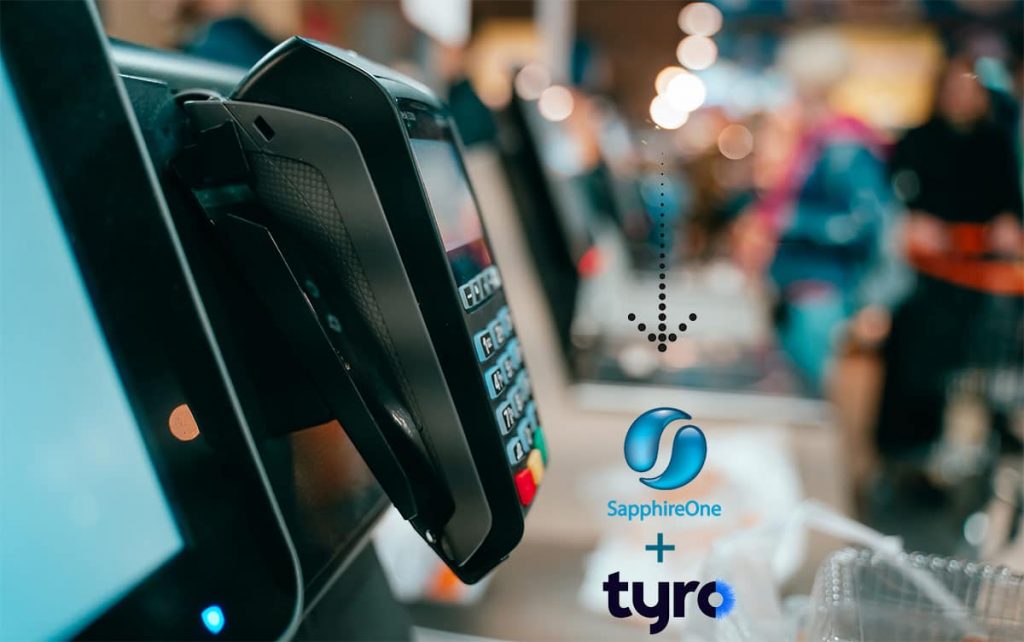 Hague Haswell from Timbecon has explained how implementing Tyro API with SapphireOne has made the biggest difference in their business.

Q : What was the main reason for you to implement Tyro into SapphireOne?
A : The main reason for us was to ensure that there wasn't any errors made when transferring data from the sale to the POS machines. We used to have a problem in the past when we were integrated with Tyro API, where people would type in the value of the sale incorrectly. And then that would obviously throw our sales figures out at the end of the day. In some cases we lost money.

Q : So one of the business cases was to reduce potential human error.
A: Yes. So anything we can do to automate, anything that reduces data entry needing to be done manually, it's going to make the system far more efficient.

Q : What was the implementation like for you, so you implemented the Tyro with SapphireOne as an API? What was that integration like for you? What was the experience?
A : Overall the implementation of Tyro was very good.

Q : Once you could actually go live how much time and effort did it actually take to turn it on and get it operational if you had to quantify that?
A : Virtually none, the first one took me maybe 15 minutes to get it set up, then the other 3 I had to set up took less that 5 minutes to set up each Till, because when I did the implementation I got the instructions, but I did something wrong and that's why the first one took a little bit of time but it basically worked straight away. So basically 5 minutes and the configuration is done and then you are live and working. What actually took the time was not setting it up, but we basically had everyone set up under the same Till, we had three separate machine, and we were balancing 3 separate machines back to one total at end of the day, what took me most of the time to match up with the different machines. Each till has its own Till ID and then you can identify those transactions and which Till it went through and who processed it.

Q : Once you've implemented at the actual processing of a transaction, how much quicker is that compared to the way you used to do it manually?
A : Compared to doing it manually you probably only save maybe 5 to 10 seconds on each transaction, so over the year it saves time, but we were more interested in reducing errors. We used to end up spending so much time to look for what went wrong with the reconciliation. That's where the real time saving has been, with not having to do the reconciliations anymore.

Q : Do you find that the capability to store the client's credit card details in SapphireOne convenient, so then it's all stored for next time?
A : What we generally do if it's a POS transaction, we will just do the sale then and there , but with the credit card transactions for customers who are calling in orders, we just put that directly into SapphireOne.

Q: So you know you can put the credit card details inside SapphireOne and then you just hit process and it will process the transaction for you. So it will pick up the credit card number expiry date, csv everything. That is in the terms page. If you go to terms on the client enquiry you can actually enter the credit card details. It speeds up the process.
A : Yes I do know that and it is so simple.

Q: So what was the overall experience for you with the implementation of Tyro?
A: The overall experience as a user is pretty seamless using Tyro. You can do your POS easily through Tyro. The staff like it and anything that reduces errors is good for everyone and it makes it less stressful for the staff when it is done this way.