April 23, 2018 5:29 pm | by Loren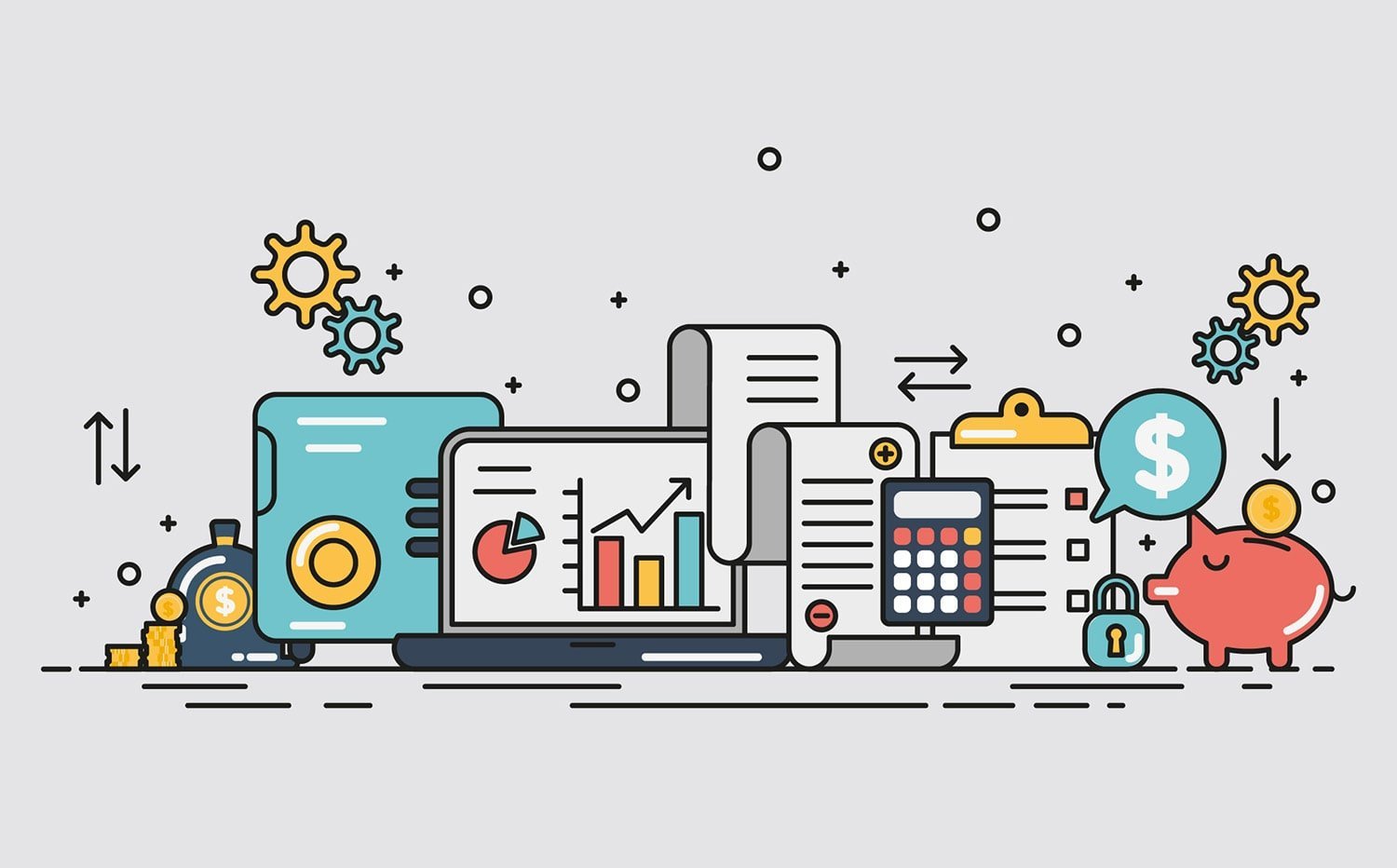 The most important tips for Financial Controllers in any Organisation
Bank Reconciliation




Reconciling your bank accounts is a vital part of your daily routine and forms best practise in any organisation. Why is it important to reconcile on a daily basis? because it gives the organisation their current cash position. It is essential that an electronic copy of all past reconciliations performed are retained for control and audit purposes.

Financial Reporting




The three most important financial reports in any organisation are Trial Balance, Income Statement/Profit & Loss and Balance Sheet. The purpose of a trial balance is to prove that the value of all the debit value balances equal the total of all the credit value balances.

Income statements will help the Financial Controller determine the past financial performance of the enterprise, predict future performance, and assess the capability of generating future cash flows through report of the income and expenses. A balance sheet summarises an organisation or individual's assets, equity and liabilities at a specific point in time.

Workflow




Workflow rules allow the setting up, performing, and monitoring of a defined sequence of processes and tasks, with the broad goals of increasing productivity, reducing costs, becoming more agile, and improving information exchange within an organisation. Having the ability to set definable limits based on predefined values at a transactional level, an automated process that the appropriate person within an organisation are notified when approvals are required.

Sales Pipeline




Identifying the prospect, capturing the initial contact details is the first step in the sales pipeline.  When planning for the potential sale it is important to have a structured approach. When you have assessed the potential clients needs and objectives, you can then gain a commitment. Then following up is essential to close the sale and keep the customer engaged for future sales

CRM




Contact Relationship Management is an approach to manage a company's interaction with current and potential customers, Vendors, Projects, employees and  assets. It uses data analysis of the contact's history with a company, to improve business relationships, specifically focusing on contact retention.

The CRM compiles all the data from a range of different forms of communication, including a company's website, telephone and emails etc.  CRM allows a single repository for all contact data and facilitates better relationships within financial controllers.

Accountability

Absence of accounting means an absence of accountability. Accountability cannot exist without proper accounting practices. User logging is essential to ensure everyone is accountable for their own actions.

Posting Control




The batching of transactions gives the final control to a supervisor, to verify those transactions are true and accurate before they are posted to the general ledger. Looking to boost your financial management potential with a Dashboard equipped ERP, feel free to contact us or request a  live demo.

Looking to boost your financial management potential with a Dashboard equipped ERP, feel free to contact us or request a  live demo.

Read testimonial – https://www.sapphireone.com/testimonials/financial-reports
March 19, 2018 10:58 am | by Loren



Managing a start-up business has become very difficult in the present day market conditions : 
Buying a successful business is easy, buying an unsuccessful or budding business is challenging but to build a company from the scratch is one of the most difficult things. People dream about a 'start-up' because they have that business idea which is designed to their terms and plans.
Managing a start-up business has become very difficult in the present day market conditions because of the competition and technology advancement. The company has to take care of the revenues, expenditures, customer satisfaction as well as keep an eye on the competitors and the technology. Entrepreneurs to succeed in their start-up business should take of some important functions that will shape their business.
Corporate strategy
 Do your market research and come up with new strategies everytime there is a need. Follow your competitors and their prices, research about the new products and market size for your product. Stick to the strategy and focus on acquiring new customers making sure you satisfy the existing customers.
Financial Growth
 In today's terms business growth means financial growth. So, set financial goals for your start-up business and evaluate the business regularly. Come up with new ideas on improving the financial growth and keep an account on your expenses. Manage your accounts using a software as it minimizes your costs and keeps your records upto date.
Stick to your profile
 You have your basic idea about your product and how people should know your product or company, just stick to it in the beginning and develop that product. Don't venture into unknown areas or don't do it because your competitor is doing it. Venture into new areas only after getting success in your existing area as people will perceive a successful/failed business differently. Be specific about what you want to provide and follow the innovative ways in providing it. Look for gaps in the market and make your investment in those areas.
Business Cash flow
Tracking your sales and purchases is very important as it will decide the assets and liabilities of your company in the end. Generating revenue should be your top priority and for that you have to track every payment and you should be prepared to recover them. Keep some cash reserves as emergency to face the tough situations.
Effective management of resources and efficient handling the day-to-day business aspects inspires the success of your start-up business and for that you have to employ management systems like ERP and CRM.
For a sneak peek at the full capabilities ERP, CRM, Accounting Software, Human Resources, Payroll, Assets and Document Management,  check out SapphireOne and request a live demo, it is everything you'll ever need to make your company management a success.