July 30, 2020 10:44 am | by Archana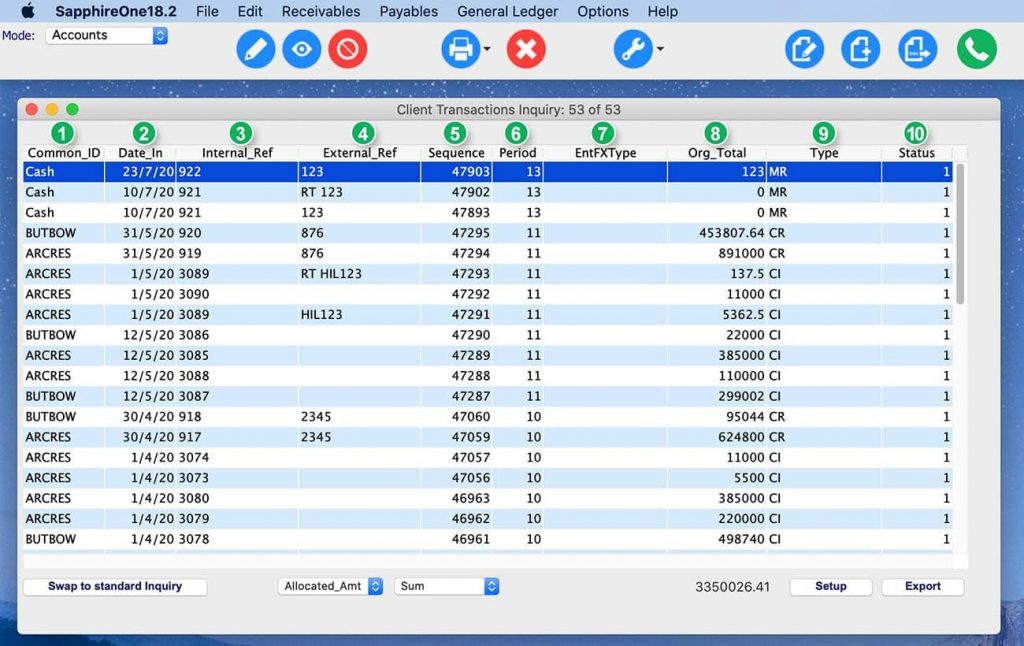 The Receivables Inquiry functionality in SapphireOne contains all types of transactions that could potentially be involved with generating income via client relationships.
There are four Inquiry windows in Receivables.

The first one is Transactions Inquiry, which allows you to search for, view and also edit all current client records (Money Receipts, Client Invoices etc.)

It displays a list of all current transactions, which are by default sorted in ascending order by their entry date. You can change the sort order by simply clicking on any of the column headings.
The Inquiry Toolbar
This toolbar is almost identical for all Inquiry windows regardless of the Mode you are in and it also includes shortcuts that are linked to:
All Inquiries


All Data Entry


Reports (to export Reports or create Dashboards)



The "Add New" button is not displayed here as the transactions have to be entered through their respective menu items (e.g. Client Receipt).
The "Delete" button is only displayed when unposted and unallocated transactions are selected.
If you want to delete an allocated but unposted transaction, you need to unallocate it first.
A posted transaction cannot be deleted anymore, however, it can still be allocated or unallocated.
Once a Receivables Transaction has been posted, allocated, reconciled and included in the BAS and once Month End has been rolled (so that the entry date is not in the current period anymore), it will disappear from this window and can now be found in History Transactions.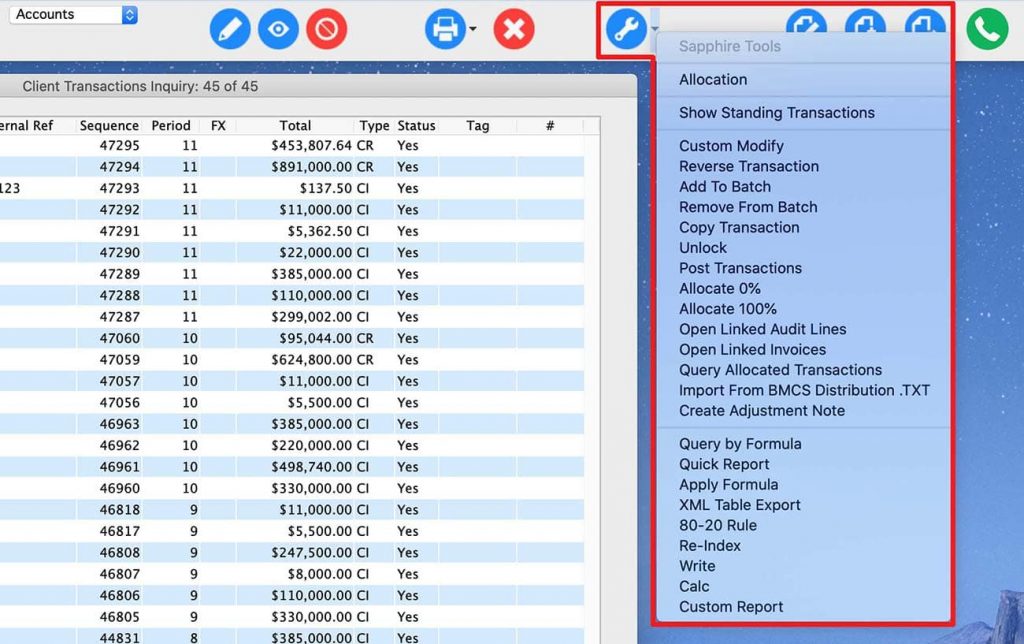 How to Allocate, Unallocate and Post Transactions
To fully allocate, choose the transaction or multiple transactions, click on [Tools] and either:

Allocation – Open Item Clients Window
Allocate to 100%



To unallocate, choose the transaction or multiple transactions, click on [Tools] and either:

Allocation – Open Item Clients Window
Allocate to 0%



To post, choose the transaction or multiple transactions, click on [Tools], then Post Transactions.
SapphireOne offers an outstanding Business Accounting Software for medium- and large-scale companies. For more information on how our Accounts Receivables Transactions Inquiry, please request a live demo. You can also find testimonials from our long-standing clients on our website.
June 21, 2019 2:30 pm | by Archana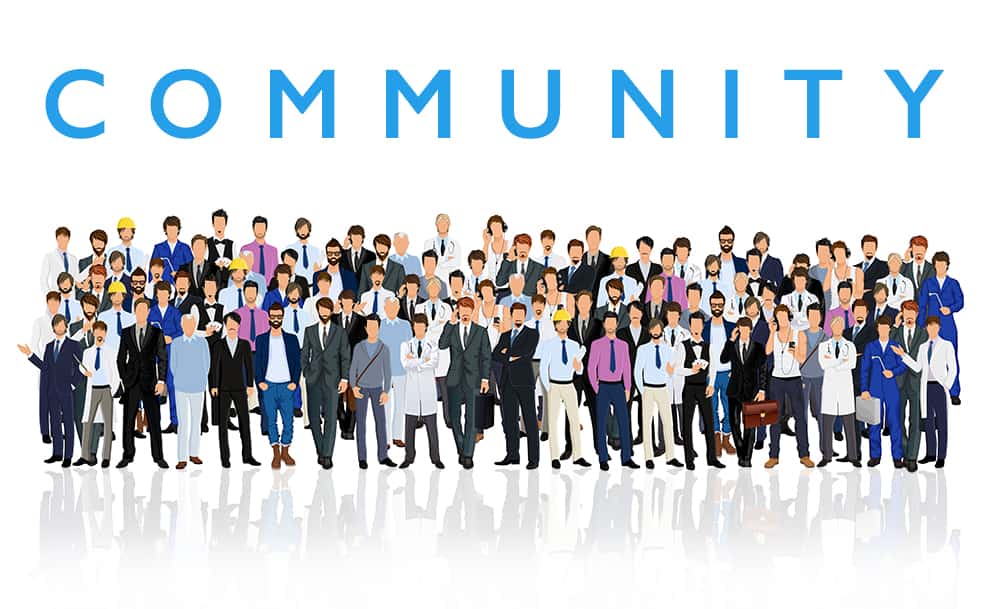 IT'S ARRIVED! SapphireOne would like to introduce a new resource for you called SapphireOne Community. This is a central place where our clients and users can access the latest guides, interactive manuals and step-by-step videos of our SapphireOne application.
It's a great place to share, connect and ask questions on your ERP Accounting needs.
What to expect in SapphireOne Community
New features, release notes and latest versions will be listed on this Community platform to keep you ahead of changes.
To launch, we have been working on the Accounts Mode. Take a look at the easy to follow, intuitive overviews with tips and shortcuts that are bound to ensure working with SapphireOne is faster and more productive.
What's to come- the rest of SapphireOne guides and videos on our 8 modes. These include Inventory, Job Projects, Payroll/HR, Assets Management, Management, Utilities and Workbook. Web Pack, Market Pack, Web POS and Release Notes will also be featured in detail giving you, the user a simplified way of learning.
Can't find the information you need? Take a look at our Frequently Asked Questions (FAQ). Prefer to speak to one of the team? Fill in our form and we'll be in touch.
The best part of Community- it's online, allowing you access 24/7 on any device!
Discover now SapphireOne Community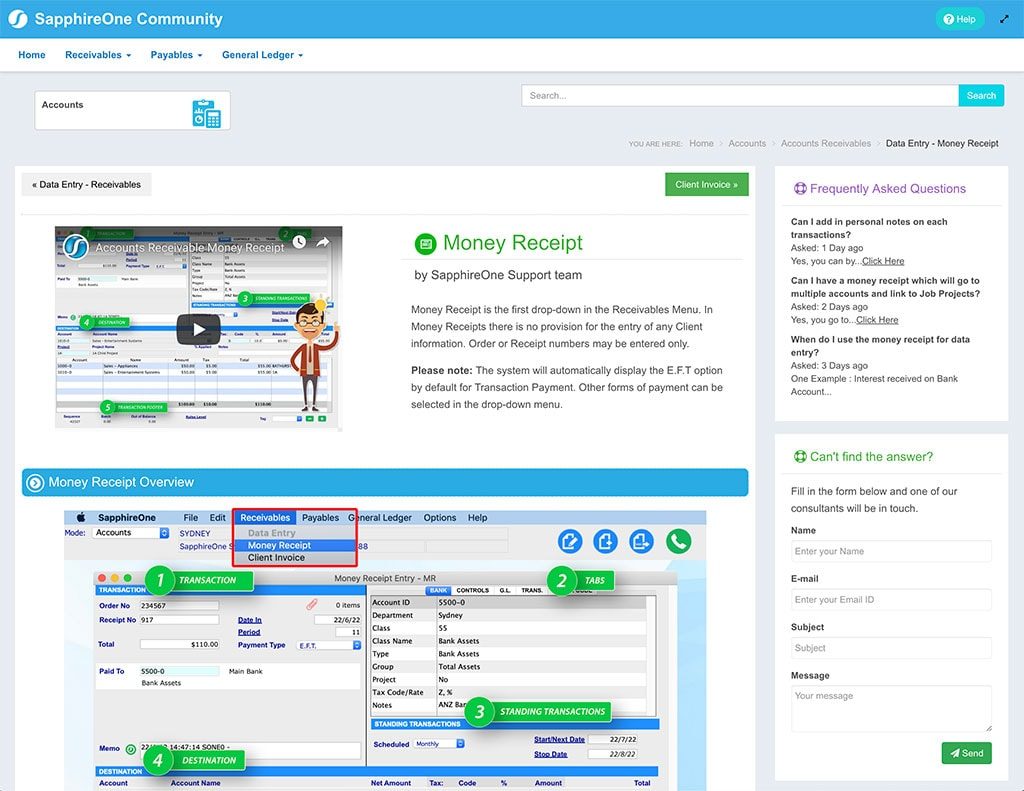 In the meantime, rest assured our manuals are still available on the FTP server until the content is transferred into our Community site. The manuals are continuously updated with new and exciting features and are a tremendous guide for training and reference purposes.
To access the manuals, go to FileZilla, connect, then click on the Public Folder. In the SapphireOne Manuals folder you will find a list of the current versions. Highlight and drag the manual you would like to transfer to your desktop.
Click for more information regarding improvements and features within the latest release of SapphireOne ERP, CRM, DMS and Business Accounting Software Application. Alternatively, contact our office on (02) 8362 4500 or request a demo.