December 20, 2018 3:47 pm | by Fiona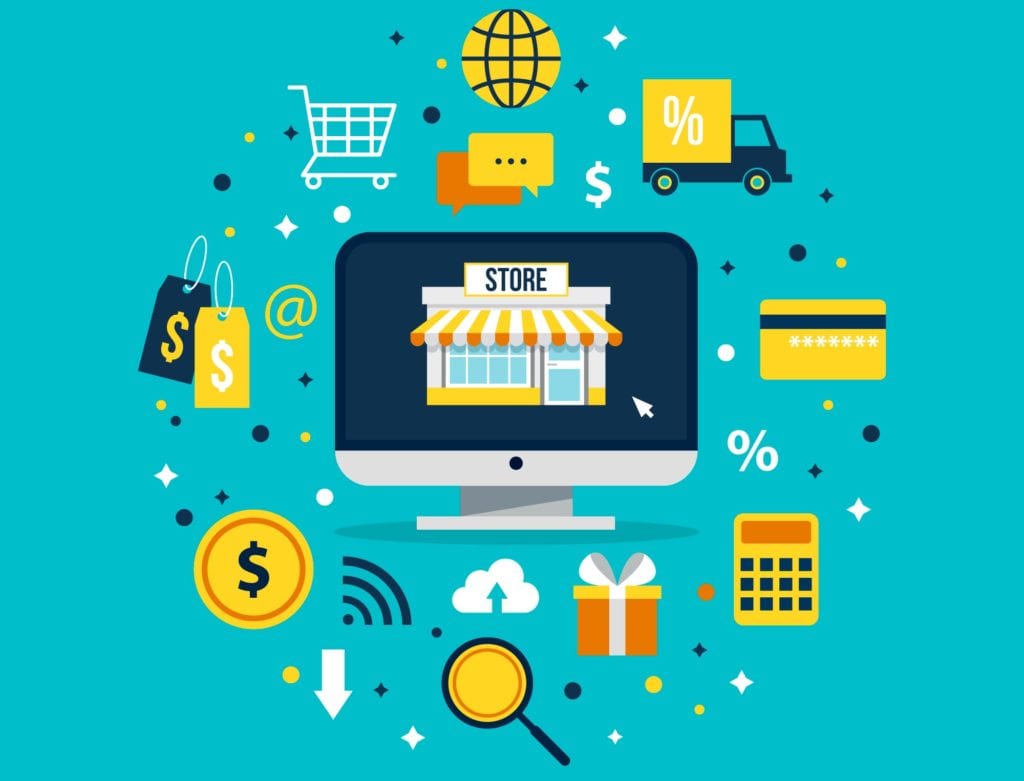 More and more people are turning to eCommerce for both B2B and B2C and using platforms to build their online presence. eCommerce platforms such as Shopify, Magento, WooCommerce allows you to build storefronts to sell your products and services online, in store, on social media or anywhere mobile. An ERP application will integrate orders with inventory, accounting, shipping and other back-end functionalities, leading to increased efficiency and better customer service. An ERP will also automate processes leaving management time to focus on what's important, planning and forecasting.
Benefits of eCommerce and ERP Integration
Business intelligence and working smarter with your datafiles enables your business to get ahead of the competition. When integrating an ERP and eCommerce platform, your main data from order, inventory, item, customer, shipping and tracking, start communicating with each other forming a centralised database. Inventory and pricing information is available to customers and staff in real-time.
Manual practices will be reduced such as hand-keying sales into your ERP, entering details of excel spreadsheets, which in turn saves time and money by reducing errors. It's easy to make mistakes, anything can be entered the wrong way during the sales channel. This can lead to incorrect or missing inventory and product details incomplete. With the ERP integration inventory can be streamlined, track updates and inventory levels provided to customers in real-time and automatic notifications provided when the goods are shipped.
Another benefit of eCommerce ERP integration is flexibility. Multiple online, web or instore, offline bricks and mortar stores can be added without disruption to your business operations. SapphireOne is built to handle unlimited number of companies that can sit within different tax jurisdictions, have their own financial year-ends and trade in their own local currencies.
Streamlining ERP and eCommerce Integration
In order for this to happen smoothly and seamlessly, every business needs to develop an eCommerce ERP integration strategy. This outlines what other enterprise systems need to be connected and how this will be achieved. Depending on the platforms, customisation can be performed.
What is important and needs to be specified is the data to be included in the integration, where the data source is from, where it will be going, and lastly how often it will be updated. It is critical to look at online orders, offline orders, shipping and tracking information, customer and product data. A data migration plan should be adopted with a backup strategy. SapphireOne's Product Initiation Document (PID) is an extensive high-level project plan. It outlines for the Project- time, cost, scope, how and when quality performance targets will be achieved, the major products, activities and resources required, and provides a baseline against which to monitor the project's progress stage by stage.
November 15, 2018 1:18 pm | by Fiona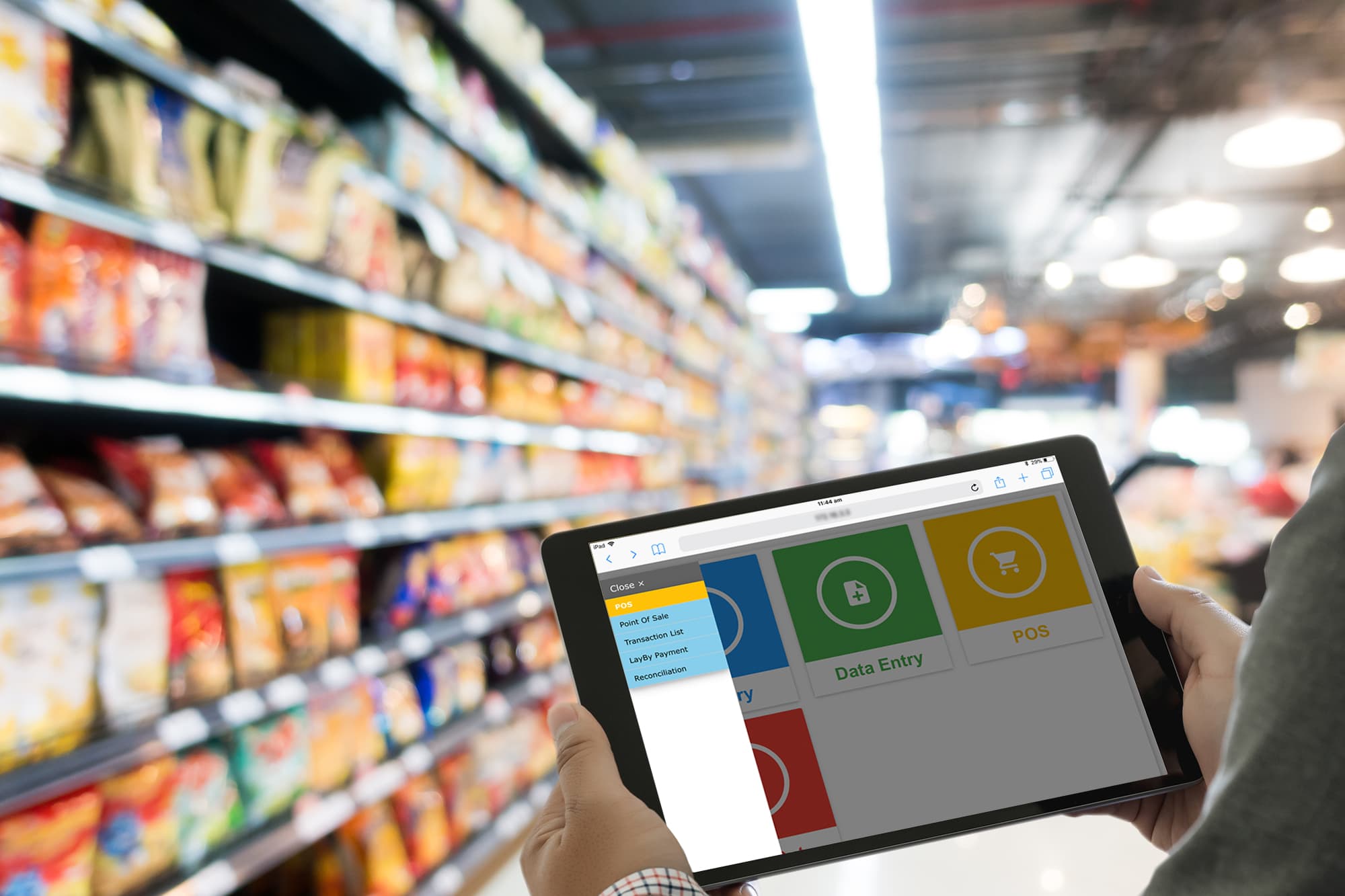 No matter if you are a small convenience store or a large supermarket chain, SapphireOne ERP application is built to maximise product availability, while speeding up service and minimising the carrying costs.
If you have encountered any issue regarding overstocking and out of stock, then it's time you understand how the right Inventory replenishment software can support your business today.
SapphireOne ERP Business Accounting Application is the easiest way to handle the complexities of running a convenience store or supermarket without losing control
Even a small grocery store can stock more than a thousand different items, all of which have different shelf lives. Overstocking and out of stock are both problematic, as fresh produce can be spoiled, and loss of sales occur due to missing stock.
Usually supermarkets or convenience stores have several departments and depending on the accounting software system or billing software, the software in place tend to never be enough in functionality. To improve the business, a supermarket or convenience store requires a complete solution, every department under a centralised integrated management system.
Management is the backbone of a business; hence a strong business management software and ERP application helps a business last throughout the trials and tribulations of the environment today.
SapphireOne ERP, CRM, DMS Business Accounting Application is a user-friendly software that has the features you need while providing maximum security.
SapphireOne ERP application also has the option that enables you to work remotely, access your database anywhere or anytime.
With SapphireOne ERP Business Accounting Application you can:
Automate your convenience store or supermarket
Automating your business saves times, allowing you to focus on other important functions in your business helping it grow.
Inventory management
SapphireOne ERP application helps you track what's coming in and what's going out. Tracking is made easy of the products in demand or ones stagnant, leading to less expenditure and wastage. This in turn benefits the organising and optimising of your warehouse and storage space.
SapphireOne POS system simplifies and automates the complex retail requirements
SapphireOne ERP offers flexible, high-speed Point-of-Sale (POS) software, designed for retail operators. These are installed and utilised via barcode readers and the barcode scanning provides a cost-effective solution designed for retail point of sale environments, where speed and accuracy are important.
Helps you with better decision making
SapphireOne ERP, CRM, DMS Business Accounting Application is an intelligent integrated software helping you make better decisions. BI (Business Intelligence) dashboards and accurate, comprehensive reporting, ensures you make informed decisions regarding the future of your business. SapphireOne will improve forecasting, customer services and overall sales via an in-built CRM module.
For more information regarding improvements and features within the latest release of SapphireOne ERP Business Accounting Application please contact our office on (02) 8362 4500 or request a demo.
October 15, 2018 2:43 pm | by Fiona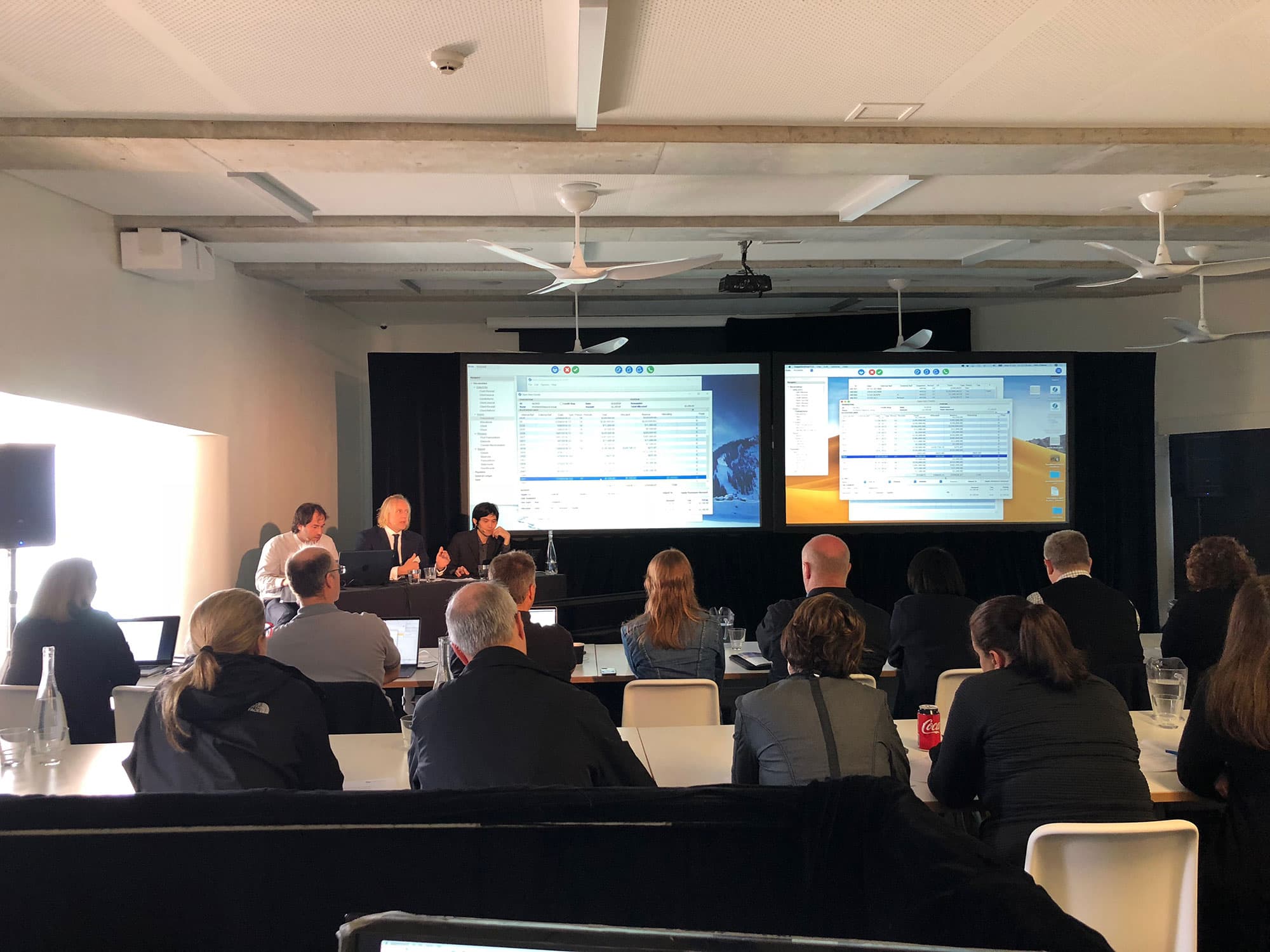 On 8th October 2018, SapphireOne launched Version 17 in the Ros Packer room of the North Bondi Surf Lifesaving Club.

New features and improvements in Version 17.0.1.0 of the SapphireOne ERP Business Accounting Application
Performance improvements
There are some amazing performance improvements in the large processing functions in Version 17. For example, when processing Month End or Business Activity Statement (BAS SBR2), which historically have been two of the more time-consuming processes in the SapphireOne ERP Business Accounting Application, we have seen dramatic increases in performance of up to ten times than earlier versions.
New BAS SBR2 and STP working with ATO, adding your AUSkey to SapphireOne
SapphireOne Version 17 incorporates the ATO Standard Business Reporting SBR2, Single Touch Payroll STP and Tax File Declaration TFN for SapphireOne users who have installed their AUSkey into their SapphireOne datafile. These clients now benefit from what used to be a very time-consuming task with the ATO business portal, where they often had to reinstall java or change browsers frequently so they could lodge their BAS. Now with SapphireOne, there is no requirement for a browser as the interface seamlessly connects to the ATO.
SPS Commerce Fulfilment EDI Integration
SPS Commerce's integrated end-to-end EDI solution, automatically populates orders into Version 17 of the Sapphire and SapphireOne ERP Business Accounting Application, while checking for errors when sending and receiving transactions. It also verifies that all transactions were sent and received successfully, providing critical process controls for vendors and suppliers. Implementing SPS commerce's fulfilment EDI has brought many benefits into SapphireOne. It has reduced or eliminated manual data entry, saved chargeback penalties, streamlined inventory management, increased the speed time-to-market (TTM) delivery, boosted productivity without increasing staff, expedited receipt verification, improved record-keeping processes. The overall result is greater competitiveness, which will help SapphireOne users to be a major player in the larger enterprise retailer market.
Single Document Interface (SDI)
With the release of Version 17, we have now implemented Single Document Interface (SDI). This new interface provides a menu navigator which allows for every data entry screen, inquiry and reporting and processing screens to be opened simultaneously. This is a major advantage for those power users who require to run reports while still being able to make inquiries and process data entry.
Web Pack upgrade
Version 17 of the Sapphire Webpack has seen an upgrade of the original web interface bringing the application a fresher look to users. This includes a scalable interface which allows for minimal change of user interface from smaller devices such as iPhones through to web browsers being used on large monitors linked to desktop computers. Some new features such as the Sapphire Market WebPack, Leave Request, Time Sheets, Stock List and Stock Count have given users more functionality in our popular Sapphire product.
For more information regarding improvements and features within the latest release of SapphireOne ERP Business Accounting Application please contact our office on (02) 8362 4500 or request a demo.