December 20, 2018 * John Adams at 3:47 pm
Why ERP back-end Accounting and eCommerce Platforms work well together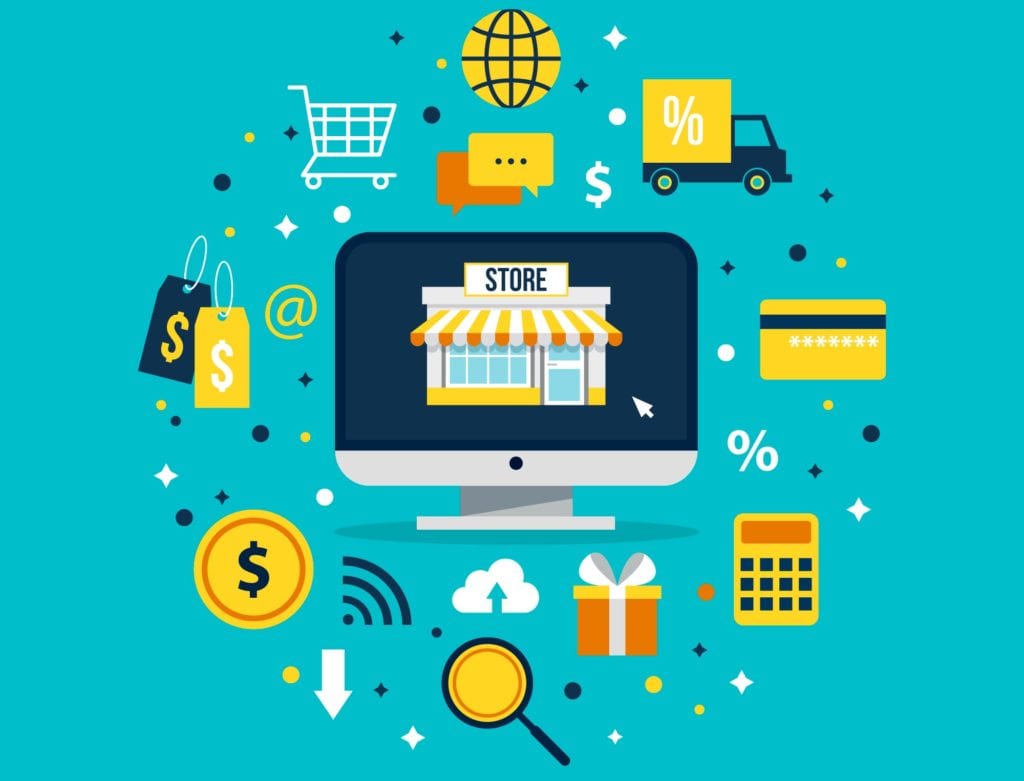 More and more people are turning to eCommerce for both B2B and B2C and using platforms to build their online presence. eCommerce platforms such as Shopify, Magento, WooCommerce allows you to build storefronts to sell your products and services online, in store, on social media or anywhere mobile. An ERP application will integrate orders with inventory, accounting, shipping and other back-end functionalities, leading to increased efficiency and better customer service. An ERP will also automate processes leaving management time to focus on what's important, planning and forecasting.
Benefits of eCommerce and ERP Integration
Business intelligence and working smarter with your datafiles enables your business to get ahead of the competition. When integrating an ERP and eCommerce platform, your main data from order, inventory, item, customer, shipping and tracking, start communicating with each other forming a centralised database. Inventory and pricing information is available to customers and staff in real-time.
Manual practices will be reduced such as hand-keying sales into your ERP, entering details of excel spreadsheets, which in turn saves time and money by reducing errors. It's easy to make mistakes, anything can be entered the wrong way during the sales channel. This can lead to incorrect or missing inventory and product details incomplete. With the ERP integration inventory can be streamlined, track updates and inventory levels provided to customers in real-time and automatic notifications provided when the goods are shipped.
Another benefit of eCommerce ERP integration is flexibility. Multiple online, web or instore, offline bricks and mortar stores can be added without disruption to your business operations. SapphireOne is built to handle unlimited number of companies that can sit within different tax jurisdictions, have their own financial year-ends and trade in their own local currencies.
Streamlining Integration
In order for this to happen smoothly and seamlessly, every business needs to develop an eCommerce ERP integration strategy. This outlines what other enterprise systems need to be connected and how this will be achieved. Depending on the platforms, customisation can be performed.
What is important and needs to be specified is the data to be included in the integration, where the data source is from, where it will be going, and lastly how often it will be updated. It is critical to look at online orders, offline orders, shipping and tracking information, customer and product data. A data migration plan should be adopted with a backup strategy. SapphireOne's Product Initiation Document (PID) is an extensive high-level project plan. It outlines for the Project- time, cost, scope, how and when quality performance targets will be achieved, the major products, activities and resources required, and provides a baseline against which to monitor the project's progress stage by stage.
Click for more information regarding improvements and features within the latest release of SapphireOne ERP, CRM, DMS and Business Accounting Software Application. Alternatively, contact our office on (02) 8362 4500 or request a demo.
Tags : -