September 21, 2018 * Archana at 5:13 pm
SapphireOne Business Accounting Software is an affordable ERP solution with a choice of support plans – Diamond and Platinum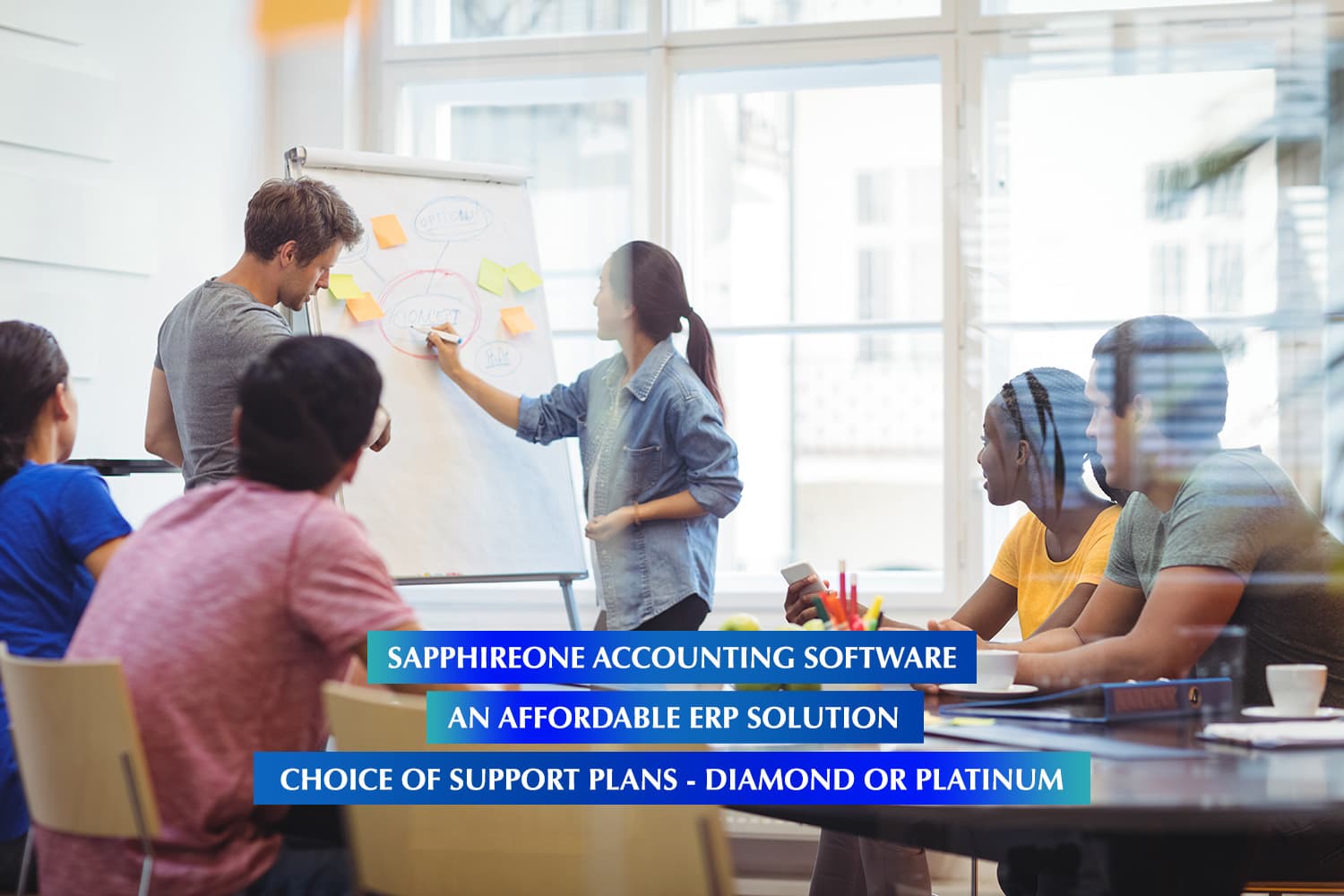 At SapphireOne, we are always looking for ways to innovate to make our application an even more powerful tool. Our affordable ERP solution is for medium to large businesses through to accountants and bookkeepers who support them. In the past two decades, we've devoted almost $200 million in research and development to deliver new features and improved functionality.
On 8th October 2018, SapphireOne launches version 17 which will deliver major new enhancements in our SapphireOne ERP CRM DMS Accounting Application Suite. This new release of SapphireOne Version 17 supports 64bit version of Windows and Mac OS which sees dramatic speed improvements to memory intensive operations such as Month & Year End procedure, BAS reporting etc. With this release our clients will have better data management functionality, improved user experience, a higher-level security with HTTP Strict Transport Security (HSTS), and many more new intriguing services.
Enticing and competitive pricing plans in SapphireOne's affordable ERP Solution: CRM, DMS and Business Accounting Software included
Sapphire Single User for Windows or Mac:
If you are just one user then Sapphire Single User will suit you. This offer consists of a full working copy of Sapphire application suite that can be accessed by a single user at any given time.
SapphireOne Client/Server for Windows or Mac:
If you have multiple users, SapphireOne Client/Server will suit your business needs. This license enables multiple concurrent users to access the same data file on their server concurrently.
Sapphire Web Pack:
The Web Pack comes with a number of standard functions with user access easily controlled by the system administrator. The Sapphire web pack server allows for unlimited users to access controlled parts of the live data file from any device with a browser. Customisation of the Sapphire Custom web pack to suit your business needs is also available on request.
SapphireOne keeps support costs in an easy to use, simple format.
Entry level is our Diamond Support Plan,with unlimited email and phone support. Diamond clients enjoy the convenience of unlimited telephone and email support within normal business hours, and priority booking for Teamviewer support. Diamond Clients have access to the current build of SapphireOne's affordable ERP solution & Business Accounting Software Application.
Our Platinum Support Plan provides unlimited email and phone support 24/7. This premium service provides scheduled backups, month end, GL and transaction audits, data file re-indexing and tools, unlimited email and 24/7 telephone queries by the client's nominated administrator.
SapphireOne is now Certified for ISO 27001:2013 Information Security Management Systems.
The ISO 27001 standard requires a systematic examination of security risks, threats, vulnerabilities and their impact. SapphireOne has achieved the certification process by demonstrating that a comprehensive system of information security controls and management processes has been implemented. These processes ensure the information security controls continue to meet the organisation's requirements on an ongoing basis.
SapphireOne's compliance with this important industry certification demonstrates that SapphireOne develop, implement, train, maintain and support an enterprise resource management application as per ISO Standards.
Tags : -