November 13, 2020 * Maddie Kent at 10:08 am
Why you should be using SapphireOne SoftPhone integration.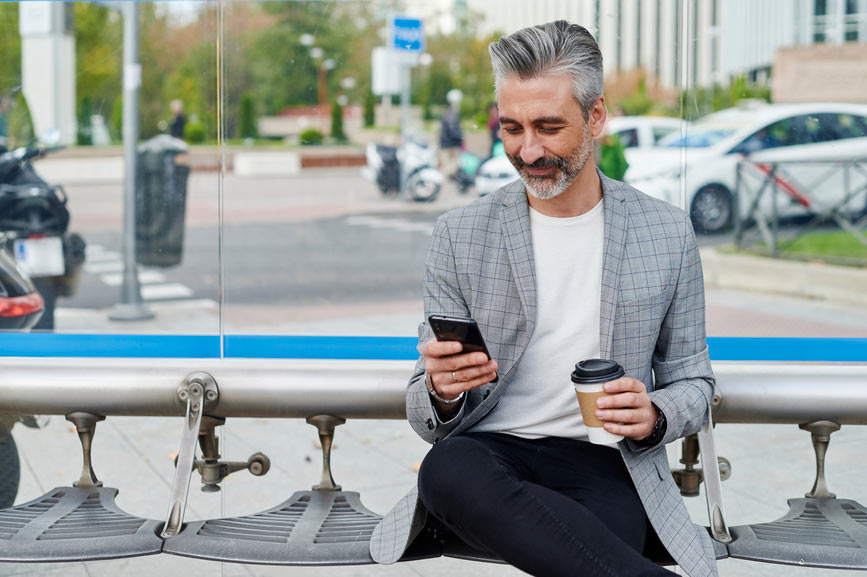 Use SapphireOne SoftPhone integration to manage internal and external calls, maximise your CRM system and build relationships that last.
In our increasingly mobile business world, it is becoming more and more critical for businesses to employ technology to help employees remain connected and productive while working from anywhere. A SoftPhone integration is an essential communications tool that will set your business up for success by helping all your employees stay connected to the office no matter where they are.
Furthermore, when integrated directly with your Client Relationship Management (CRM) system, SoftPhone technology will help your whole team work more collaboratively through unifying the entire infrastructure of your business.
What is a SoftPhone integration?
A SoftPhone is essentially a software-based phone, bringing all the functionality of a desk phone into a computer or mobile device. It uses software to mimic the functionality of a desk phone on your screen, including a dial pad and call handling features (hold, transfer, mute, etc).
It also uses VoIP (Voice Over Internet Protocol) technology, which allows you to make voice calls over the internet using your data.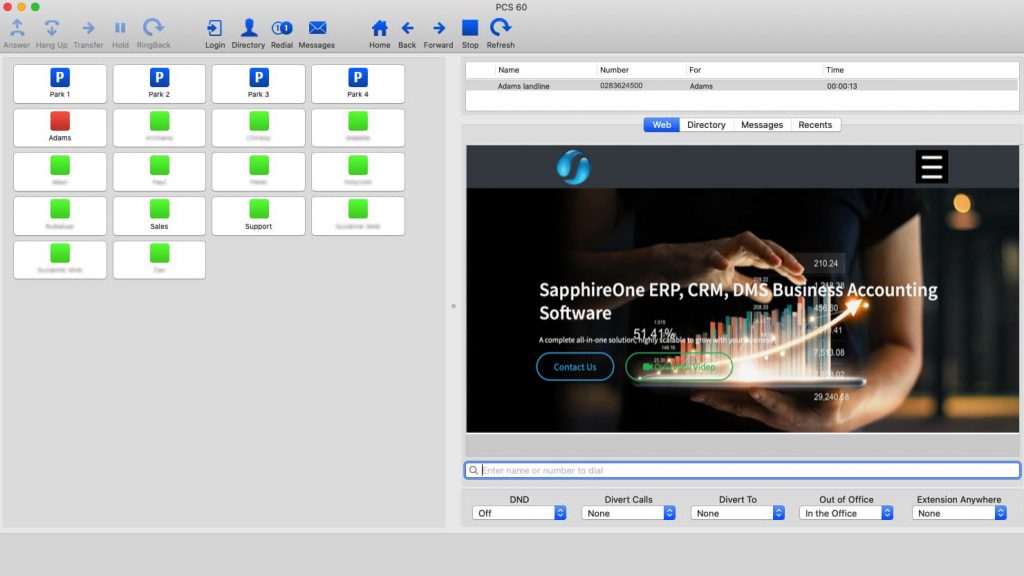 Benefits of using SoftPhone technology.
Access your business phone anytime, anywhere – SoftPhone technology does not require a physical telephone line, and instead utilises Sip Trunk, ISDN or PSDN networks allowing you to access your business phone directly through a Desktop app, Tablet or Mobile device.


Perfect for remote and off-site employees – Using the SoftPhone application, employees can answer incoming calls as well as make outgoing calls directly from their device, just as if they were in the office.


Reduced costs and savings – SoftPhone eliminates the need to purchase hard phones for every employee, and VoIP technology utilises data to place affordable calls – even for international communication.


Secure communication lines – SoftPhone technology operates over your own Virtual Private Network (VPN) and is always encrypted and secure.


Improved relationships – Clear communication is key to all great relationships, and SoftPhone technology gives you the tools needed to help build strong relationships with your clients, vendors and employees.

SapphireOne CRM software is integrated with SoftPhone technology.
A significant part of SapphireOne application is Customer Relationship Management, with our primary focus on fulfilling the customers needs. This is achieved by using cutting edge technologies to organise, automate and integrate the sales, marketing and customer service components of the business.
SapphireOne has integrated with VoIP service provider SpliceCom Maximizer to build-in SoftPhone functionality directly to our CRM package, helping our clients to manage communication with clients, vendors and employees.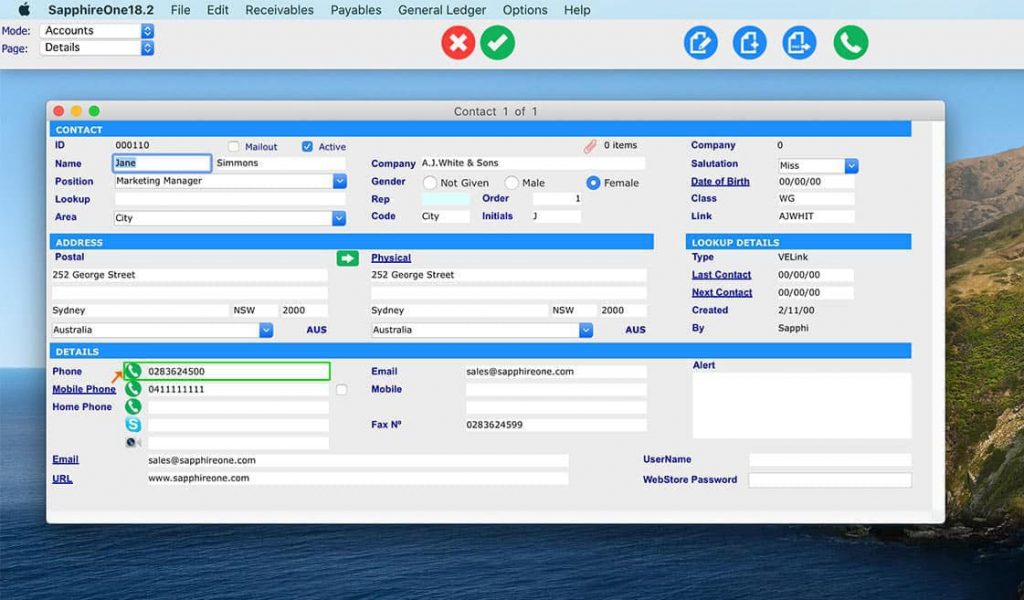 Main features of SapphireOne CRM SoftPhone technology.
Make calls directly from SapphireOne CRM to your contact list. It is as simple as opening the client contact, clicking on the green button to begin a call, and clicking the red button to end a call. No more dialling or inputting the phone numbers manually.
Keep a history of all client communication. All calls made within SapphireOne are automatically time, date, location and user stamped.

Make notes and comments for every call. SapphireOne also allows you to write notes, comments or short descriptions of the conversation. This helps to keep track of important conversations between caller and received, and keep everyone updated on all information.

Get notifications of all incoming calls. Notifications of all incoming calls and caller identity will pop-up on your desktop. Any missed calls will be logged, and all voice messages will be emailed to you directly.
Keep a voice record of all communication. All calls made through SapphireOne have the option to be automatically voice recorded and emailed to you, so you always have a record of your conversation to reference.
Any questions?
As always, if you have any questions about how our integrated SoftPhone technology can help your business, please do not hesitate to get in touch or book a demo with a member of our team. We're always here to help!


Blog by John Adams, Archana Sawant and Madeleine Kent.
Tags : -