December 11, 2018 * John Adams at 10:09 am
Connect your SapphireOne ERP with Shopify for a Business Accounting Software Solution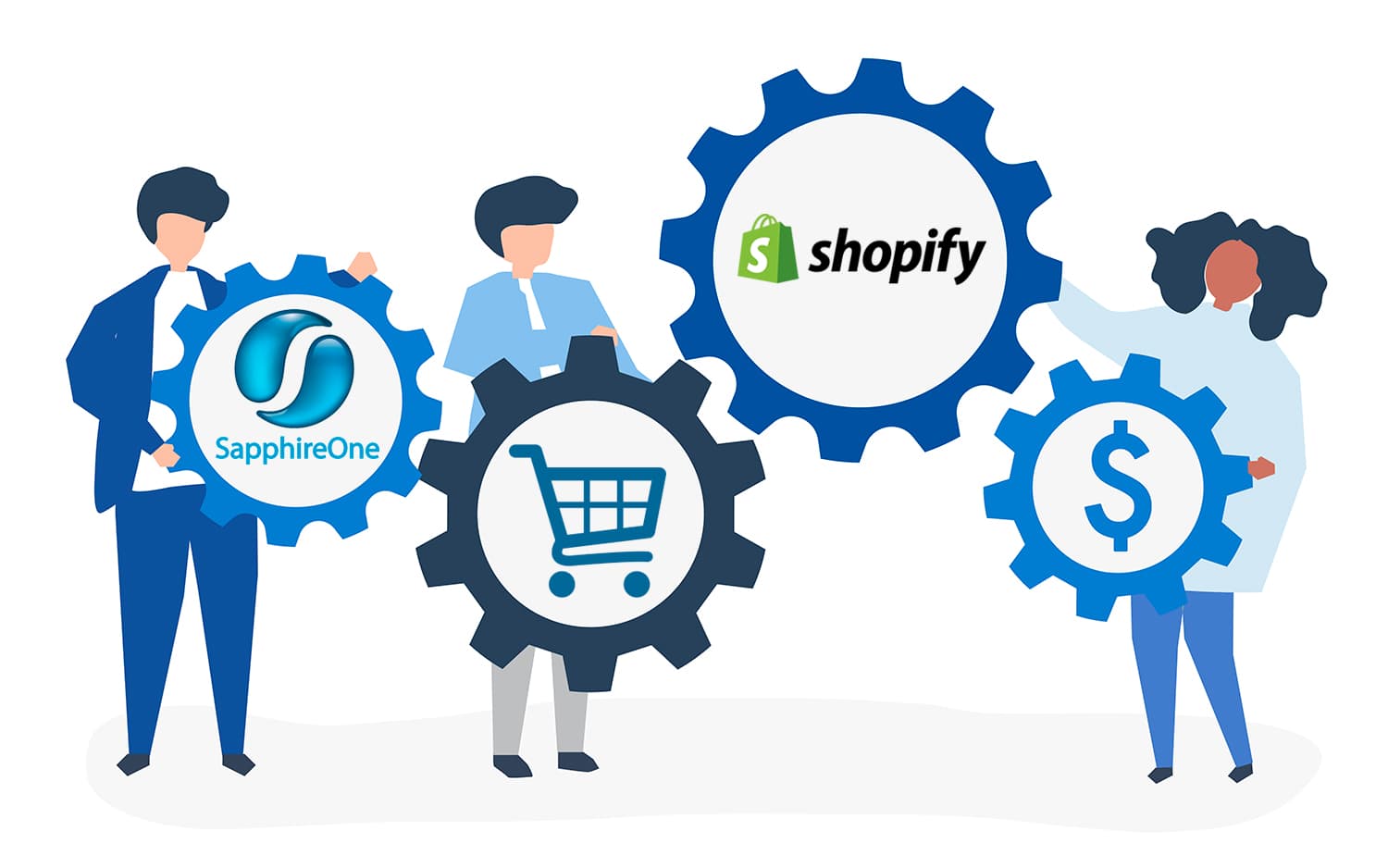 SapphireOne ERP with Shopify- Shopify is a complete e-commerce software platform that allows you to set up an online store, and provides everything you need to sell online, on social media or in person. SapphireOne ERP is a a complete all-in-one accounting software suite.
A Robust Interface of SapphireOne ERP with Shopify helps you to grow your business
SapphireOne ERP Business Accounting Application has the ability to connect your Shopify online store with our SapphireOne application.
More and more B2C and B2B eCommerce merchants are building platforms for their online stores, so SapphireOne has programmed an integration between Shopify and the SapphireOne ERP. Online and back-office systems are integrated via SapphireOne, allowing tasks such as ordering, invoicing, inventory stock updates to be automated and in the one database. This helps your business grow by providing better customerservice and delivery.
Generate Revenue
With SapphireOne and Shopify integration you can sell more without working harder, as Shopify can be a new sales channel for your business to generate revenue. Before you had the tedious task of manually transferring every order into an ERP system, but with SapphireOne it is now automatic.
Start Selling Online Now
The SapphireOne and Shopify integration is a great solution for online stores because your Shopify store is linked directly to your back-end ERP system. Hence, all business processes are managed directly from SapphireOne ERP Business Accounting Application. Shopify gives you a unified platform to sell your products and run your business. Everything from marketing to payments, secure checkout, shipping and accounting needs can be handled through Shopify and SapphireOne.
100% Protection
Your data is safe. SapphireOne is certified for ISO 27001-Information Security Management System. Recent release of SapphireOne Version 17 offers more feature rich functionalities and enhanced data security. On the other side, for your online store, Shopify handles everything from payment to secure checkout. All the data flows between Shopify and SapphireOne is guaranteed 100% safe.
For more information regarding improvements and features within the latest release of SapphireOne ERP Business Accounting Application please contact our office on (02) 8362 4500 or request a demo.
Tags : -