June 23, 2017 * Archana at 5:14 pm
Align your business processes with an ERP Accounting Solution
Tailoring specific accounting requirements is a tricky but good business practice. It helps grow your business, boost business performance and manage business challenges. Does your strategic direction involve a possible merger or acquisition, disposal of parts of the business or expansion into new markets?  If so your ERP accounting solution needs are not so different from others. In order to be on-top-of your business you need an accounting solution that not only meets your current needs but can adapt to meet future needs.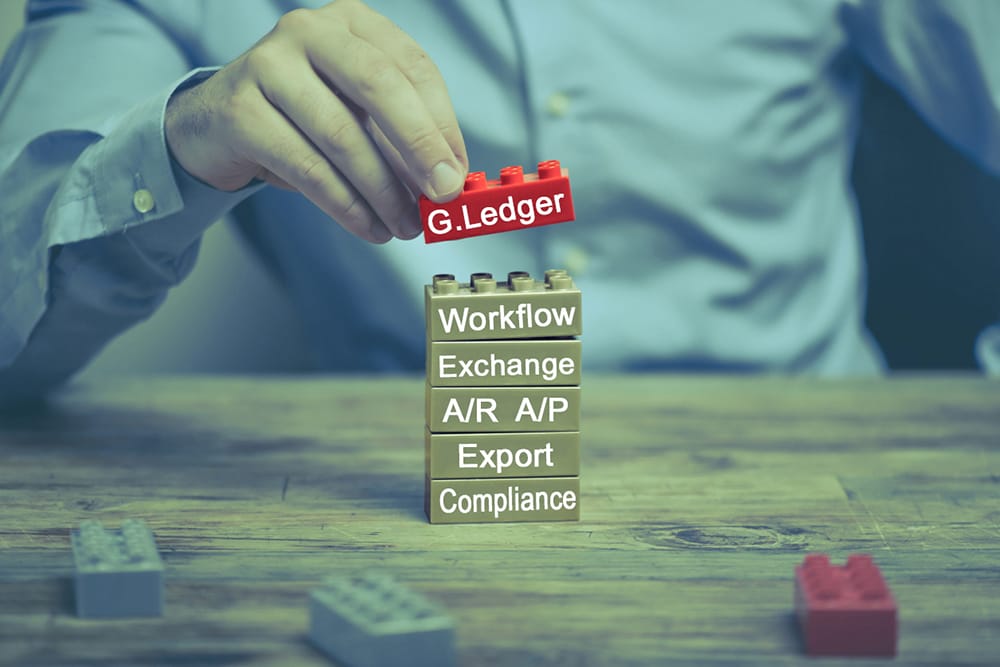 Mapping your business processes with an ERP Accounting solution
Mapping your business processes provides you direction of your business requirements.  Most of our potential clients when inquiring about accounting software, financial management software or enterprise resource management software (ERP software), do not have a specific idea in mind.

What kind of business do you have? What are your requirements?
Based on client's requirements, we have a created a summary list that can help identify your needs.  It highlights accounting management, payments, transactions, excel exporting or importing, general ledger functionality, auditing system, updates and support functionalities.

Requirement scope
These are our handy requirement checklists you should consider while investigating the ideal solution for your business.
1. Accounts payable management (with approval management)
a) Accounts payable
i) Accounts payable creation – Internal Fill Versus Excel import of each entry in the book by entry in an Excel module (reports).
ii) Record with a specific status (and a type code).
iii) Accounts payable follow a created workflow according to its status and its type code.
iv) Definition allowed of a user role (Ex: creation, validation, and pre or post approval).
v) Rights management for each role (accountant, chief accounting officer, and member).
vi) Workflow management by operation types, with Email automation (generation).
b) Security rules
i) The one who creates the payable cannot validate.
ii) Allow right to set up new suppliers for a specific user.
2. Electronic payments
i) Manage EFT (Electronic fund transfer)
ii) Handles foreign currency
3. Check Printing
i) Management of checks numbers and check templates
ii) Secured check printing
4. Management of intra-companies
i) Setup of multiple accounts for internal companies (in order to manage in the software a payable for a supplier behalf a branch)
ii) Management of accounting transaction inter-branch
5. Management of exchange rates
i) Operation allowed on multi devises (transaction, Reporting…) with reassessment
ii) Allow to import automatically or manually daily exchange rates (Closing & Median by opening and closing rates)
6. Setup of code analyses for transactions
I) Setup of code analyses for transaction (Ex: single member, for a particular travel expense, for a particular department) useful among others for consolidation
7. Excel Interface for data export
I) Export in order to product some reports, etc
II) Import via a restrictive secured protocol
8. Overview
i) General ledger
ii) View and allow Excel extracts of financial states for quarterly consolidation
iii) The system must be able to generate the lists required by law
9. Audit system on updates
i) Full audit of updates, dates, users, etc
10. Support & Updates
i) Efficient support and regular updates
ii) Customisation according to business need
Also consider whether your accounting solution needs a proper user management system or 'access right'. This allows you to manage permission and access of users to areas that are only relevant to their work. Here, users could be your accountant, member of the company, chief accounting officer. 'Access right' could be the approval process, who can entry in the books, who can issue a cheque or who can create supplier.
If you are considering SapphireOne for your accounting solution, you can't go wrong. SapphireOne covers all the requirement scope above and includes the user management system. SapphireOne ERP Accounting solution is an industry leader in both functionality and features at an extremely affordable price. Request a demo today, the purchase of accounting software is an important investment, don't leave it to chance.
Tags : -