February 24, 2021 * John Adams at 3:58 pm
SapphireOne's Jack Adams competes at the 2021 FIS Alpine World Ski Championships – Round 2!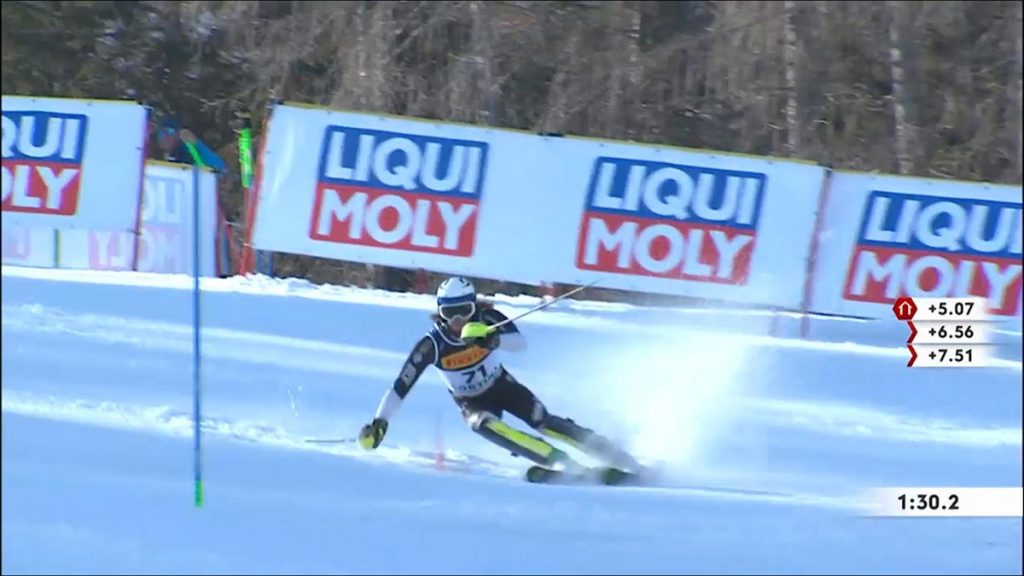 Watch Jack Adams 2nd run for New Zealand in the Slalom event at the 2021 FIS Alpine World Ski Championships.
Congratulations again to SapphireOne sponsored athlete Jack Adams who has just competed in the 2021 FIS Alpine World Ski Championships in Cortina, Italy. The event is held every second year and showcases the best alpine athletes from around the world.
In the Giant Slalom Jack placed 32nd in the Qualifying race, just missing out on the finals, and achieved an impressive overall ranking of 50th.
In the Slalom Jack fought hard in Run 1 on a course that challenged the best in the world, with 30% of the field being a 'Did Not Finish' (DNF). Jack moved from 71st to 35th after the first run and was ready for Run 2.
In Run 2 he was on track for a top 20 result, and just a few gates from the finish line hit one bump too many and joined the 70% of athletes that had a DNF.
Check out the below interview with Jack written by SnowSports New Zealand for the February Alpine Newsletter.
Spotlight on: Jack Adams!
Hometown: Bondi, Sydney but Coronet Peak is his home mountain in New Zealand.

Currently Located: With Race Center Benni Raich in Austria

Skiing goals for 2021: Make a top 30 result in Europa Cup next Northern season.

Top three skiing results of your career:
25th in Slalom at the 2018 World Junior Championships
Overall New Zealand Alpine Champion 2020
43 FIS points in an Austrian FIS Race in Slalom
Most memorable skiing moment:

Definitely competing in Super G at the Junior World Championships in 2018 in Davos Switzerland. I have never spent much time training or competing in Speed events but I was able to enter the Super G based off my GS points at the time and so I figured why not. I have never been so scared in a start gate in my life…I was completely terrified.

The start gate was on top of a ridge which was only about 4m wide and had B-netting on both sides so you felt like you were in narrow tunnel and on both sides of the fencing was a very steep drop. The course began with about 20m of dead flat skating before dropping into one of the steepest faces I had ever raced down, it was completely injected with water to make the surface rock hard ice and the way the gates were set meant that you dropped into this pitch and then tucked in a straight line for about 20m before turning, there were then two turns before hitting a flat compression and going straight off a jump, which was also the biggest jump I had done in a Super G race before.

That was just the first 10sec or so of a 1.10min course. I didn't achieve any sort of impressive result in that race but skiing that course was one of the highlights of my life, it was so much fun and one of the races I will never forget.

Three fun facts we didn't know about you?
When I'm not skiing or at uni you'll find me in the water, I absolutely love the ocean and love surfing
A random hobby of mine is juggling, always carry juggling balls with me as I travel around Europe. Recently got 4 balls pretty down pat and now trying to figure out how to juggle five.
Huge fan of old school music, Elton John, Van Morrison, INXS to name a few.
How did you get started in ski racing?

My parents are super keen skiers and so I was on skis from day 1 and have always loved it. When I started at school I did some races for school and then I started doing some training and one thing led to another and suddenly I was travelling all around the world to train and compete.
Interview by SnowSports New Zealand.
Video edited by Steve Kantarelis and Adam B.
Blog by Suzie Adams and Maddie Kent.
Tags : -