June 2, 2020 * Archana at 9:16 am
Consider SapphireOne for managing your Accounts Payable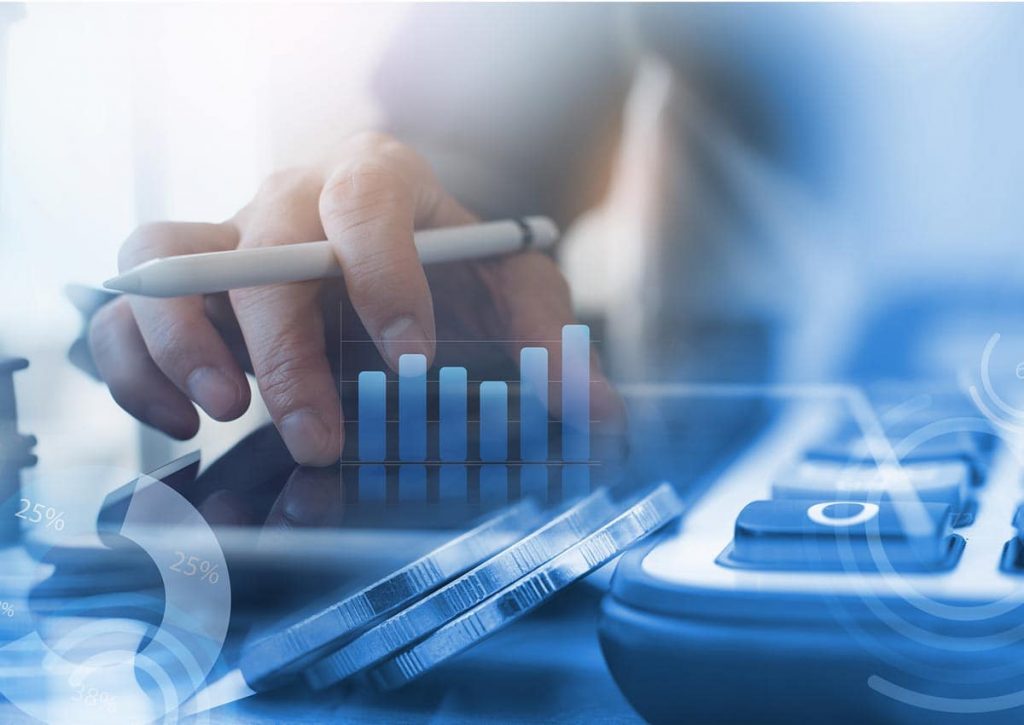 Processing vendor invoices, tracking them and eventually settling any outstanding liabilities constitutes an essential part of accounting activities. At first glance, Accounts Payable (AP) can appear well organised and managed correctly. However, hidden deficiencies often exist, setting the foundation for countless unfavourable outcomes, including:
A significant increase in processing costs
Higher HR expenses due to more accounting employees needed
Straining business relations with suppliers
A risk of losing potential volume rebates
There are various scenarios in which such hidden inadequacies in the management of AP can arise. This blog is aimed at explaining the most common, as well as most relevant ones and offering you with solutions on how to prevent such deficits.
Automating Accounts Payable Practices
Human Error during Data Entry
Mistakes being made during the entering of vendor invoices are undoubtedly one of the most prominent challenges AP departments are faced with. Manual data entry is not only time-consuming, but also cost-intensive and most importantly, highly prone to human error. Even the smallest inattentiveness has the ability to lead to grave consequences for the business. Over 88% of all data entry performed via Excel spreadsheets as the most commonly-used program for such tasks, is laced with significant errors.
Isolating these errors and undertaking corrective measures is not only a tedious process, but also does not offer any assurance of total accuracy of the resulting data. SapphireOne's PDF capture functionality provides for a solution by streamlining daily accounting tasks, eliminating the need for any initial sorting through vendor invoices and supporting documents, improving data accuracy and opening up capacities of employees. Furthermore, it includes automatic rules and validations that ensure data integrity.
Poor Transaction Processing
The risk of mismanagement of invoices is significantly higher if processing is based on a purely manual approach. Although the implementation of a processing guideline can have a positive impact, the approach is generally only applicable to small-scale AP departments. Larger and/or rapidly expanding companies, however, will struggle with maintaining consistency during invoice processing. Not only the previously mentioned automated PDF capture function, but also all other functionalities are based on sound logic and algorithm controls, thus conjunctively lead to consistent results to be achieved.
Bulky, Unmanageable Records
Any AP department emanates large volumes of inflow and outflow transactions. Regularly updating, organising and maintaining related records using purely manual procedures is an approach that is far from being considered accurate or efficient. An electronic system, such as that offered by SapphireOne to its clients, opens up the possibility of substantial efficiency gains to be achieved and also positively affects accuracy. Accessing the collated data and retrieving informative reports on any recorded transactions in the program is also highly user-friendly.
Exposure to Vulnerabilities
As the AP department is in charge of any funds flowing out of a company, it is highly susceptible to fraudulent actions. Many smaller businesses and start-ups have a tendency to treat protection against fraud with limited relevancy, at least up until they are being targeted themselves. Nonetheless, you have the ability protect your business from the first day onwards by implementing comprehensive security mechanisms. As these are, however, for the most part only compatible with automated AP systems, any manual processes are far outdated and also prone to criminal activities. Once you have switched to an electronic and automated approach, fraud protection measures based on an electronic delivery of required variables can be incorporated. As a result, all business activities can be tracked, meaning any suspicious activities will be flagged and traced back to its source.
SapphireOne can Automate your Accounts Payable
It is vital for any business to implement an effective, automated AP practice in order to protect themselves from various hidden risks and inadequacies and SapphireOne offers a comprehensive solution. The benefits you will instantly experience and be able to enjoy are numerous, for example:
Reduction in data entry errors
Streamlined invoice approvals
Use of early payment discounts
High level of data security
Monitoring of cash flow
Activate/Deactivate Vendors
An automated AP still requires manual entries to some extent, especially during the initial process of setting up new vendors. SapphireOne offers a feature for any vendor (or debtor) which enables its clients to activate or deactivate specific vendors (or debtors) simply by ticking a box. This ensures that once any data for a vendor has been entered, it will not have to be deleted during deactivation. Instead, the vendor will simply cease to appear in your vendor list or on any related reports; the only prerequisite is that there are no more outstanding balances. If, in the future, your company enters into business relations with such a vendor (or debtor) again, all pre-populated data will still exist and re-appear once re-activation is initiated.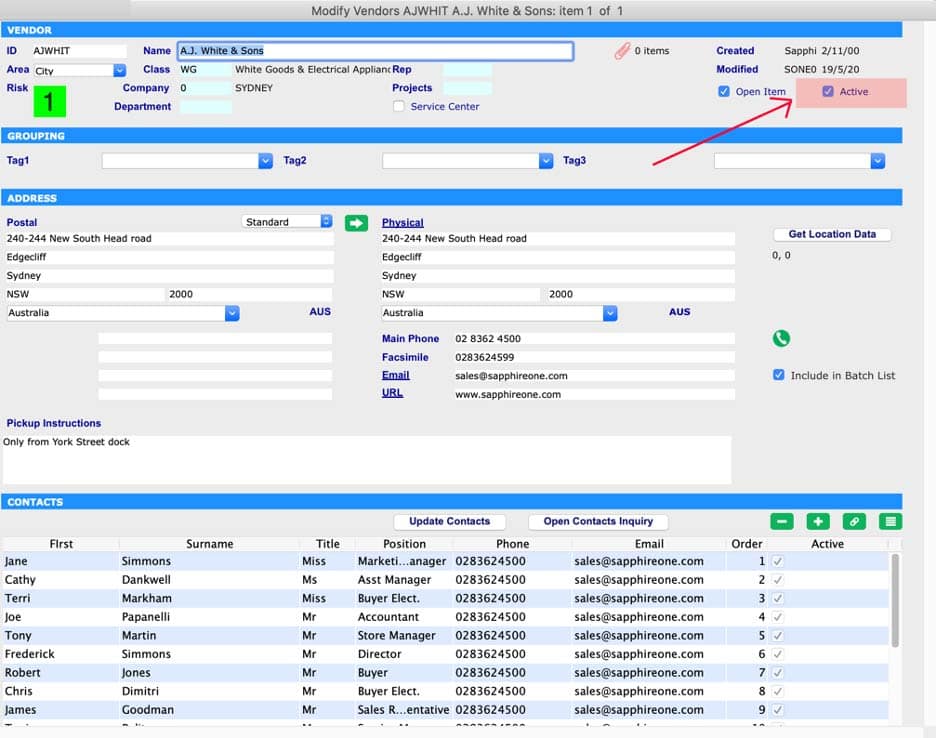 Manage your bills more efficiently, pay suppliers on time, reduce administration expenses and get an overview of where your business expenses are being allocated to with SapphireOne's Accounting Software. For further information about all the benefits and capabilities of a highly functional AP system, visit Sapphireone and/or request for a live demo.
Stuart Leung, "Sorry, Your Spreadsheet Has Errors (Almost 90% Do)", Forbes (Online), 13 September 2014.
Tags : -