June 26, 2017 * Archana at 12:09 pm
Point of Sale System for Retail Stores | SapphireOne POS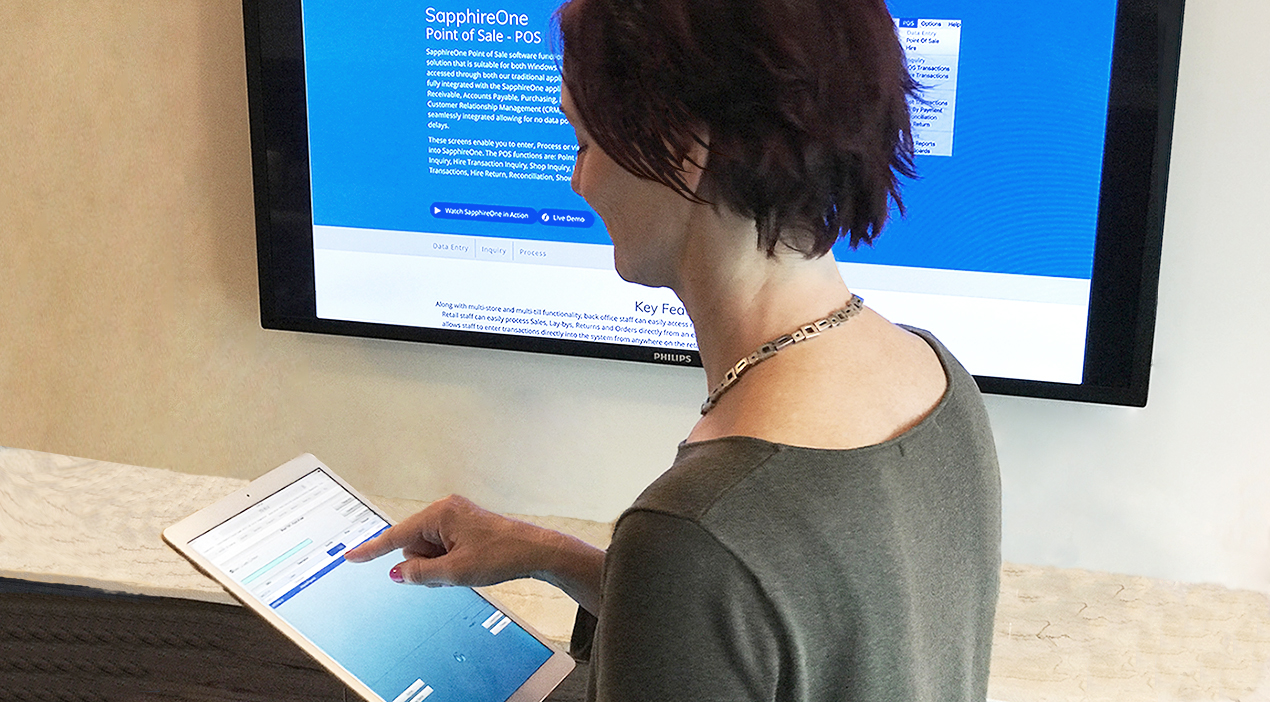 A clunky Point of Sale (POS system) will mean the loss of a sale in a heartbeat to your competitors. It is almost as bad as having a really rude shop assistant on the floor or, even worse, a barista, who gets the coffee and milk composition wrong in a latte. A POS system should manage your inventory, service, data, staff, and customer relationships with a single technology .
SapphireOne not only have POS system but also have the software to ensure POS works with all business management systems. Our software is an all in one solution which combines account management, inventory management, job/project management, assets management, HR, payroll, document management, Business Activity Statement (BAS), Standard Business Reporting (SBR), VoIP SoftPhone and Customer Relationship Management (CRM). Our ERP and Accounting solution that enhances speed and performance andall 8 modules and any add-ons are included.
Users can utilise the Sapphire and Sapphire software for normal accounting and/or ERP purposes. The POS functionality is very important when a small business needs to manage their inventory. One of the popular functionalities is they can create multiple stores and control these stores via SapphireOne POS. You are able to manage one stock for all your sales and keep track of all products. This ensures you know when it's time to order/or not order specific products.
Though SapphireOne is a desktop-based system but we also have a web version. The Sapphire Web Pack solution allows for unlimited users to access certain parts of the live data file from any device with a browser. POS is one of the functions that is included in the Sapphire Web Pack solution.
SapphireOne and Sapphire software is platform independent and compatible with Windows and Mac operating systems. It is a highly scalable solution, with the ability to support unlimited users concurrently.
---
Read the original article 'Is your shop in order' from inside small business
Tags : -