October 5, 2022 * Jordan at 8:39 am
NZ Payroll/HR New and Additional Functionality
SapphireOne has added new and additional functionality to NZ Payroll/HR in line with the changes brought in by Inland Revenue. Some of the changes to NZ Payroll/HR within Employee and Allowances mode include, Payroll/HR workflow for OWP and improved transparency of Leave Rates.
Firstly, SapphireOne now displays a new Working Days button on the Working Transaction screen to streamline the calculation of Working Days. SapphireOne users now have the ability to calculate Working Days with the number of working days entered displayed beside.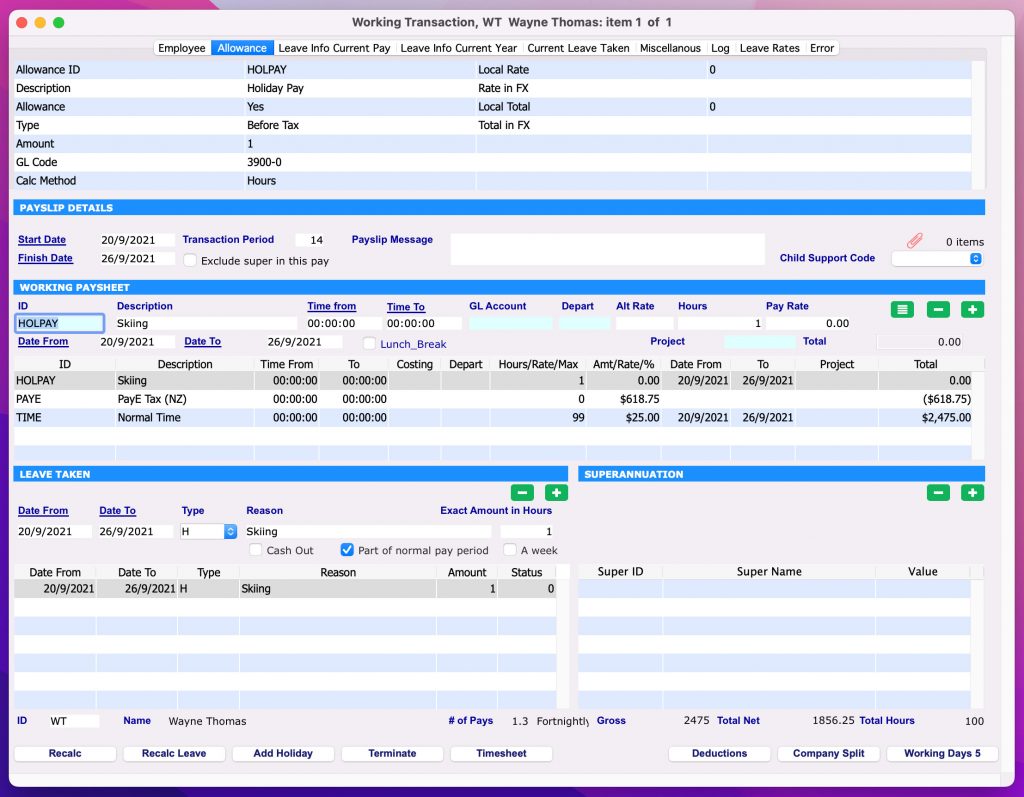 Leave Updates in NZ Payroll/HR
The additional functionality of Average Daily Pay (ADP)/ Relevant Daily Pay (RDP) is now an option when processing NZ Payroll/HR in Leave Rate Basis. Therefore, the SapphireOne user can now select it for Annual/Holiday Leave and all other types of Leave including Sick, Alternative, Bereavement, etc. SapphireOne users can now calculate Leave by one of two option: Average Weekly Earnings (AWE) or Ordinary Weekly Pay (OWP).
Additionally, Exclude from Average Earnings within Allowances mode is reflective of the IRD and NZ Payroll/HR process. SapphireOne now gives the option to "Exclude From Average Earnings" to be in line with the terminology of the IRD. Previously, all Allowances checkboxes were automatically selected for RDP.
The SapphireOne user will now experience the in-built functionality of "Exclude from Average Earnings" remaining automatically un-selected. This new functionality does not alter the calculation process or outcome. Consequently, any Allowance that has the checkbox selected e.g. CHILD will not form part of the OWP and RDP leave calculation basis.
Calculation of Leave
In accordance with the IRD, how SapphireOne users enter Leave in NZ Payroll/HR has changed. As a result, SapphireOne now displays calculation rates by day, highlighting that the greater of the AWE vs OWP is automatically used.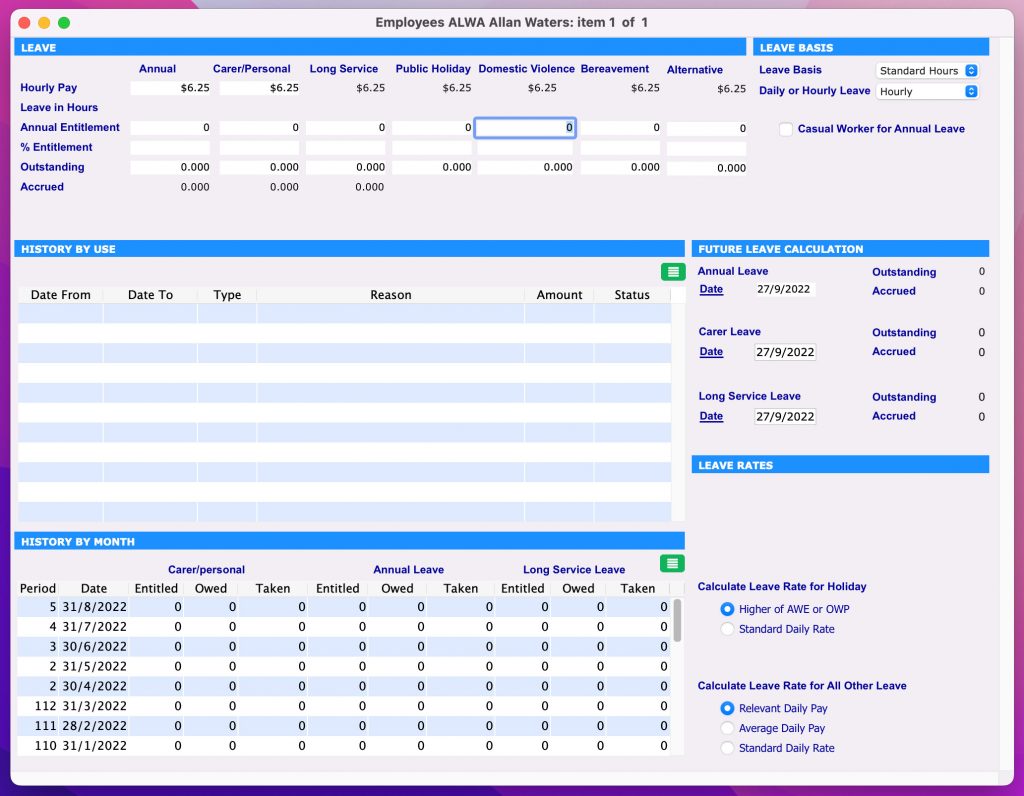 Finally, we have added screenshot tabs for NZ and Australia to articles on the SapphireOne Knowledge Base. We are regularly customising SapphireOne functionality to suit the relevant international standards and terminology for all our clients.
Tags : -