February 26, 2020 * Archana at 8:50 am
Seamlessly manage payroll for multiple companies with SapphireOne ERP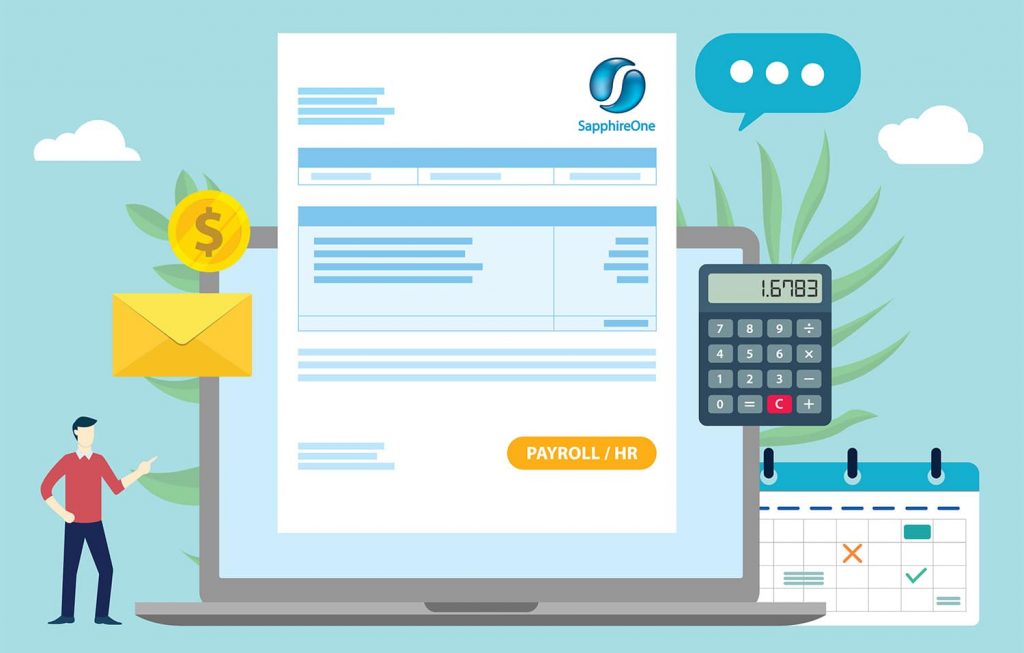 Many ERPs on the market today deploy a single functional system and interface it with bolt on modules. This can become expensive to implement in the long term as each individual module attracts its own costs and licensing. SapphireOne is all-inclusive, providing access to every module via a single toolbar.
SapphireOne leverages off the database backend, providing unlimited numbers of concurrent users with real-time access and optimal processing speeds with no data file size restrictions. With our user-friendly ERP system, your employees will be able to extract custom reports with ease. These reports will enhance and improve your daily workflows.

Multi Company Payroll is a Standard feature of SapphireOne
SapphireOne is true multi-company, housing unlimited companies, currencies and tax realms within the one data file. SapphireOne is built with your growth in mind with the ability to process multiple payrolls in multiple companies as a standard functionality. SapphireOne's single toolbar provides instant access to your employees vital data.
Delivering payslips instantaneously on payday. This is required by Fair Work Organisations and is a breeze with SapphireOne. At the click of a button Payslips are delivered via email delivery system in a secure, best practice format.

Easily process payroll across multiple companies
SapphireOne's advance functionality allows you to process payroll across multiple companies. This eases the challenges of managing your team, and efficiently manage HR to ensure your business is compliant with all federal laws and regulations.
SapphireOne's standalone and fully integrated multi company payroll system saves time , lowers payroll management costs and makes better use of your valuable employee time and data.
On occasions you may have to allocate your employees costs across multiple companies, you will have to ensure that you have the locations set up within your company's profile. You will also need to ensure that employee/s working at multiple companies have the relevant locations allocated to their profile's within the system, so they are available to have hours/costs credited to the location/s. This will help you to split the cost across multiple companies.

A flexible Payroll System
SapphireOne Payroll system is very flexible. Our built-in and comprehensive leave request functionality streamlines all leave requests. It also streamlines approval processes with an inbuilt workflow, with unlimited stages and unlimited levels within each workflow stage. The workflow can have a unique electronic signature at each stage and each level.
SapphireOne's payroll caters for multiple pay cycles including weekly, fortnightly, bi-monthly, 4 weekly, monthly and one-off payments.
SapphireOne calculates the gross wages, Pay as you Go (PAYG)/Pay as you Earn (PAYE), superannuation contribution and take-home pay. You can then pay your employees directly across multiple companies by simply initiating the payrun from SapphireOne multi company Payroll System. While using multi company payroll functionally, you can process Single Touch Payroll (STP), the process is identical as if you are doing a single company entity. The only difference is for multi company you have to process STP separately for each company.
The fully featured and flexible SapphireOne Payroll supports payroll for full-time, part-time, casual, contract and directors. SapphireOne is a truly multi-company payroll application and with this you can run multiple companies in different countries, tax jurisdictions and currencies using a single data file.
Tags : -