June 14, 2019 * Archana at 12:56 pm
Workflow software manages your business processes to achieve greater efficiencies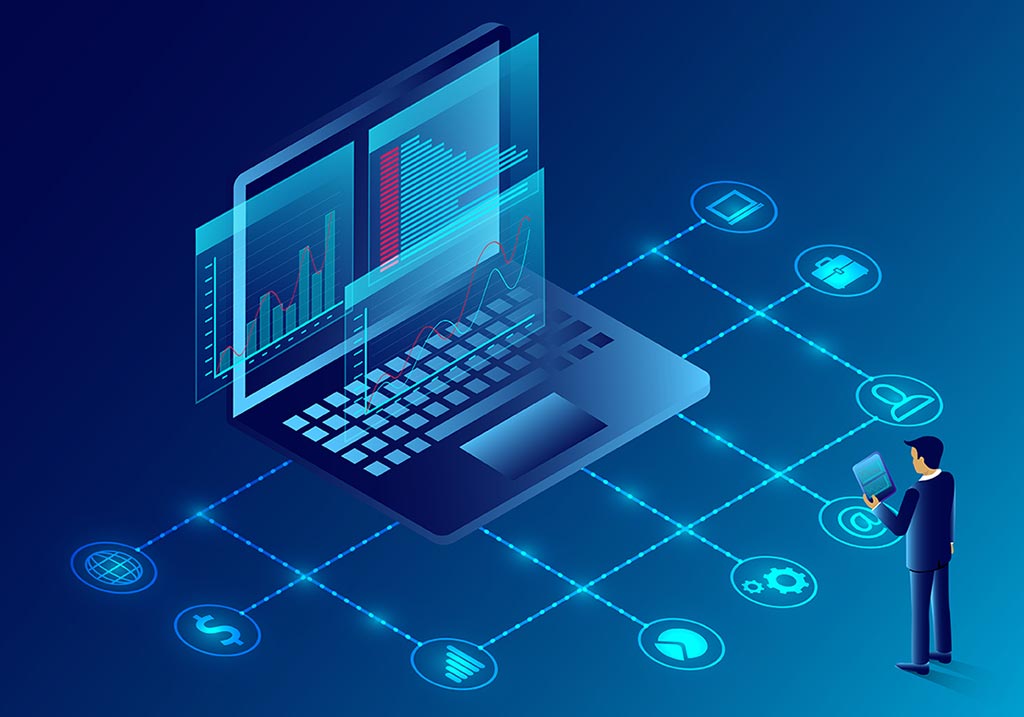 Workflow software is critical for growing businesses as tasks become more planned and repetitive. Simply put, workflow rules define what you do and organises resources so others are able to perform the same function in the same way. This ensures all team members have the right information so they can do their jobs correctly, and the right people can make informed decisions.
SapphireOne Workflow software simplifies automation with triggers of approvals and alerts
SapphireOne workflow software allows you to create a trigger in the form of an event or date, then tailor alerts by these events. Once these have been defined you can build an approval rule based on your company processes and notification needs.
In SapphireOne Utilities mode, unlimited workflow rules can be set-up that require approvals from certain users or groups. This ensures consistency and control throughout your company with clearly defined, system-guided processes.
How to set up a workflow rule:
Go to Mode in the top left of the screen
Select Utilities in the drop-down menu
In the top tool bar go to Controls
Select Workflow Rules

In the Workflow Rules Inquiry Screen
Add a record by clicking on the + blue sign on the top tool bar
A New Workflow Rules screen will appear-
Name the Workflow
Enter your Company and/or Department
Select Transaction type from the drop-down menu. Each transaction type will require a separate rule to be created.
Select the particular rule to be applied form the Rules Trigger drop-down menu.
Once the selected rule is broken the system will enforce the workflow function to become active and raise the WF (Workflow) error.
The WF error will only appear when you post a transaction. It will not show when you create or modify.
Rule Triggers:
New, Modify and Delete Transaction will raise a WF error if Users try to Create a New Transaction, Modify or Delete a transaction.
Transactions above $ and Transaction Sales under average cost, will raise a WF error if Users create a transaction that is above a certain $ value or under the average cost for an item.
Transaction for client over their credit limit or on credit stop will raise a WF error when Users create a transaction on either of these.
Transaction Sales with a negative stock will raise the WF error if Users create transactions that will take inventory into negative.
Leave Request, Tracking Notes and Bank Details will raise a Workflow for approvals and alerts.

Now that we have created a rule for a transaction, we have to select to what users it is to be applied.

This is created in the FLOW section.
To enter a new Workflow- select the green + button in the top right-hand corner. Green – button will delete the currently highlighted item. You can add as many Approvals as necessary.
Type- select Approve or Notify in the drop-down menu.
Number- Add in sequential order.
Underneath in Type- select a particular User, a Level of user, or to the User who started the transaction (Creator) in the drop-down menu. Type in User Initials. If you would like to select by Level- refer to notes below.
On the right, tick the type or types of Authorisation required. The Authorisation Required checkbox is crucial. If ticked as seen above the system will enforce the WF error. If it is not ticked the system will allow the user to create and save transactions as listed without an WF error as normal.
Selecting by Level- How to set up Organisational Chart.
Go to Utilities Mode, Controls, Organisational Chart
Add or Remove Levels using the Buttons provided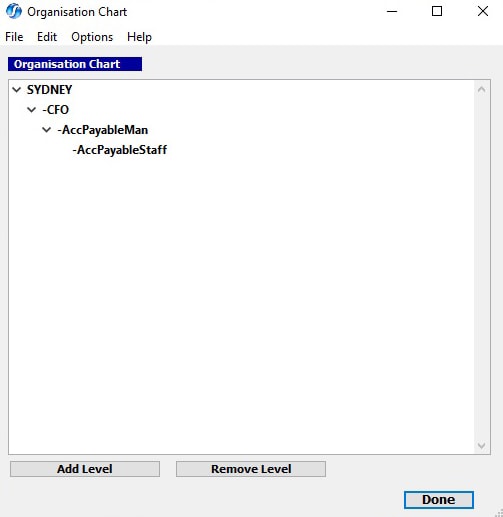 Checking Workflow Rules:
The blue icon displayed in the right-hand of your computer tool bar will notify of Workflows

A pop up will occur with a message as seen below to indicate how many work flow transactions there are requiring attention for processing.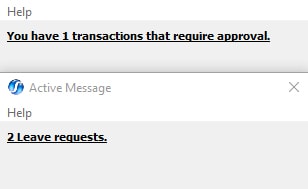 More information on SapphireOne Utilities Mode and Controls

Click for more information regarding the latest release of SapphireOne ERP, CRM, DMS and Business Accounting Software Application. Alternatively, contact our office on (02) 8362 4500 or request a demo.


Tags : -