August 28, 2020 * John Adams at 11:31 am
HR Software with Payroll functionality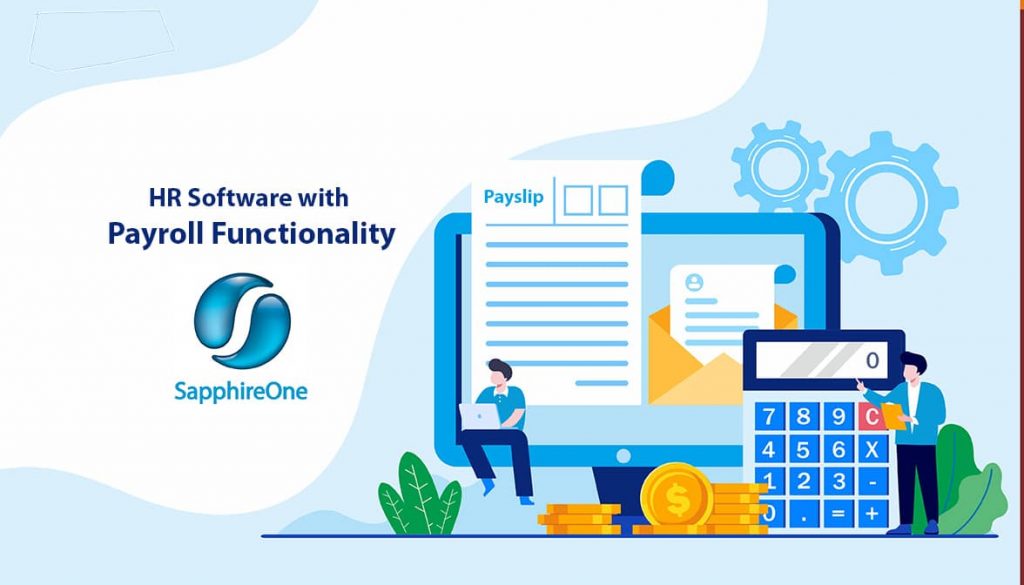 SapphireOne offers an integrated HR software which includes a Payroll functionality enabling any HR team to easily and efficiently process their payrolls and pay employees.
The HR Software component of the entire programme is designed to complement the Financials Mode. If you already use Financials, you will experience that Payroll operates with all the same standards and methods, including the layout of the reports etc. As it is an integrated HR software, the transfer of data from the Payroll functionality to other required areas of the Financials Menu takes place automatically.
SapphireOne Payroll provides a normal Pay Run during each financial period, with all default details set up to go. A Pay Run can be as short as a week, a fortnight, or a month. When necessary, this 'ready to go' condition can be quickly altered, either permanently, or temporarily for that Pay Run, without affecting any subsequent Pay Runs. In this way, many easy to use features are available together with quick-change areas for use when required.
The five menus of the Payroll functionality within the HR software are outlined below:
1) Payroll:
Access to all regular data activities required during a Pay Run.
Permanent & Temporary alterations to employee records.
Set up & execute a Payrun.
Management of Superannuation settings.
Functions to assist in executing Pay Runs.
2) Reports:
Access to all reports before during and after a Pay Run.
Transaction Reports.
PAYG Payment Summaries.
Reconciliation Reports.
3) Administration:
Main setup area for Payroll.
Create and Maintain different items e.g. Employee, Job Projects, Tax Scales etc.
Payroll Reports.
4) Roster:
Shortcut to Location Inquiry
Roster Scheduler Tool
5) History:
Inquire about various historical information.
Print reports on historical information
Estimate leave liabilities for entry to the General Ledger
Have a look at our other blogs in which we regularly release instructions, information and updates that are relevant for an HR software offering a Payroll functionality.
Tags : -