April 20, 2020 * Archana at 10:37 am
Why it is critical that every change in your ERP System is tracked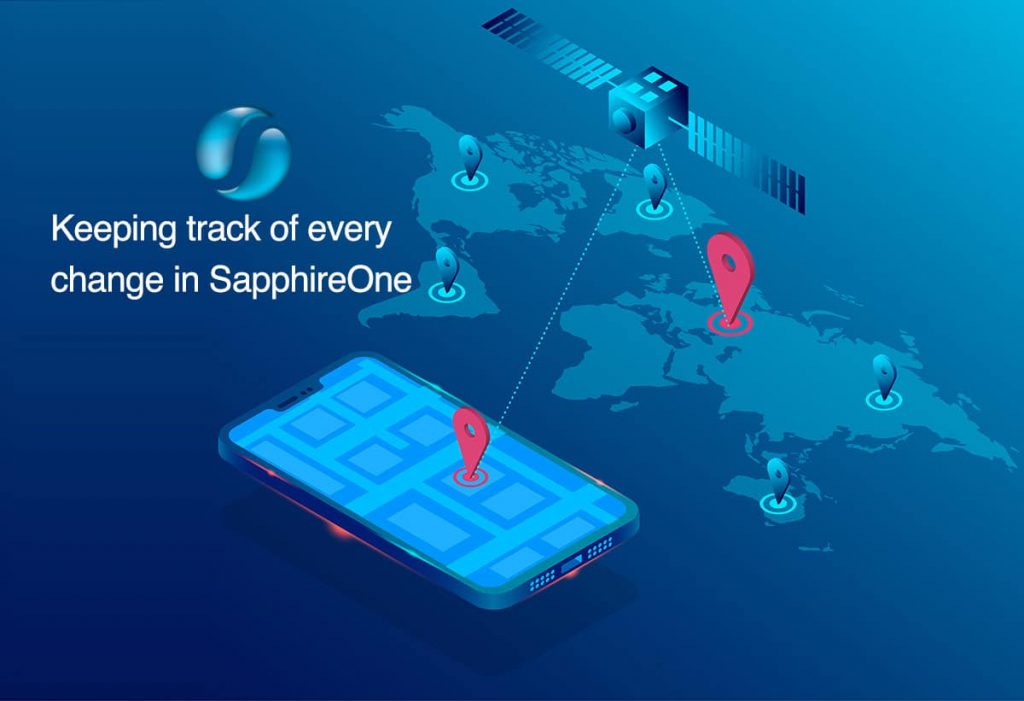 The need to be able to track specific changes that are made within your ERP solution is crucial to successfully identify and resolve critical issues that may arise within your business as soon as possible. Without this capability available in your business, you could find it extremely difficult to keep tabs on changes made within your ERP system.
Resolving any critical issues straight away
From an operational standpoint, gaining accurate financials means you need to track these basic variations, which is where revision change orders or tracking or versioning come into play. In Project Management Body of Knowledge (PMBOK) version control has a significant role for managing a project effectively. Version control is a method of tracking changes to documents and files so that you always know which version is the current iteration. It also enables you to maintain old versions in case you want to see what's changed or need to restore a previous version. Projects typically result in the creation of a lot of documents, from project reports to deliverables. By using project management software with version control, or version management, you can effectively and efficiently track and control changes to these documents directly within your software. Just like version controlling, within your ERP system if there is some sort of change or activity tracking feature enabled, then you will be able to resolve any critical issues straight away.
Today's IT executives have more choices than ever when choosing an Enterprise Resource Planning (ERP) solution. From on-premises systems to cloud-based software-as-a-service to industry-based solutions, there is a dazzling array. And decision makers can feel overwhelmed when trying to determine which features and functions are the most important. You may find some useful information from our blog regarding this topic – 'On Premise ERP vs Cloud ERP | Which solution is more resilient and sustainable for your business'
When implementing an ERP system, many organisations focus their time and effort on gaining approval from leadership executives, when they should be engaging key employees who will be using the system the most. We frequently conduct surveys with our clients on our SapphireOne features and functions that they like most. One client has mentioned that tracking any changes made to a vendor, such as changes of address, payment terms, banking details with system date and time stamp, helped them immensely and saved them valuable time.
The importance of tracking any changes made
To illustrate the importance of tracking changes in the SapphireOne system, let's look at some all-too-common scenarios that tend to happen when a tracking feature is absent.
Scenario 1 : You get updated credit card information from a client and make changes to banking details, only to find out you updated the wrong client banking details.
Scenario 2 : John is one of your regular clients and you send him deliveries frequently. But today you have sent a delivery to the wrong address and you don't know who changed the address.
Scenario 3 : You use Cash On Delivery (COD) as payment terms for making payments and suddenly it has changed to prepaid. You have no record when it was changed.
The risk of changing the wrong client or vendor details is extremely high when you have thousands of clients and vendors, or you are multi-tasking or continuously working for long periods of time. If the ERP system is used by multiple users, then it is essential that you track every change made by each user. But if the system does not allow it, then you will be wasting time, creating extra work, and increasing the risk of errors being included in the final product. A more serious change error could be a schema change to your ERP system that means that your whole business loses critical access. After these issues are raised, it is crucial to be able to resolve them straight away to mitigate the impact that it could have on your business.
Tracking any changes made to a vendors address, payment terms and banking details
SapphireOne has the ability to track specific changes that you make in SapphireOne. With SapphireOne it is so much easier to be able to find and fix errors or to even spot any fraudulent activity. When tracking capability is in place, it gives you the opportunity to review before and after values which enables you to correct any issues once you have located them.
When you make any changes to vendors or clients addresses, payment terms or banking details, SapphireOne keeps a log entry for every activity.
To view the record of changes made in address, payment terms or banking details go to :

For Client – Account > Receivables > Clients [modify ] > Details [ Terms]

For Vendor – Account > Payable > Vendor [modify] > Details [ Terms]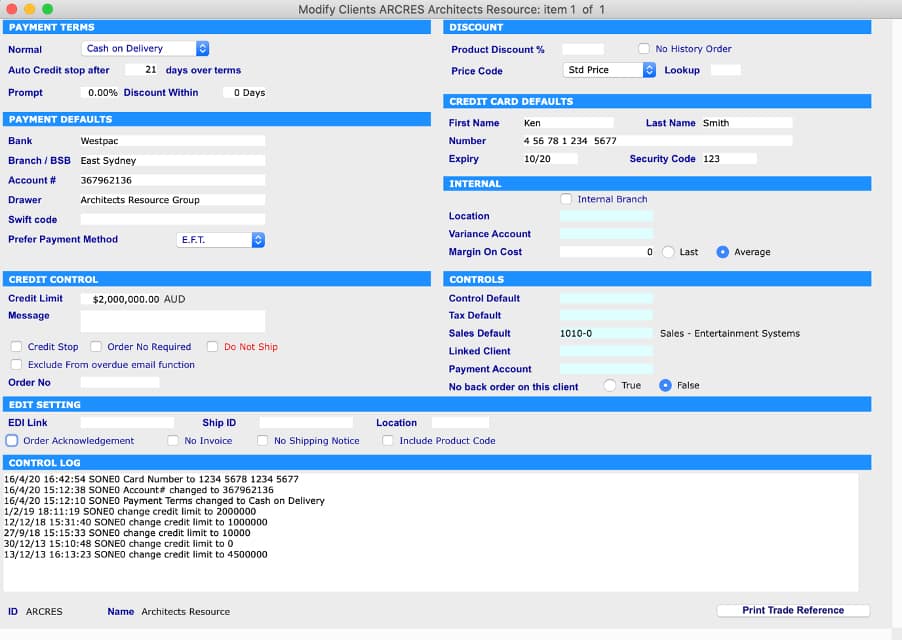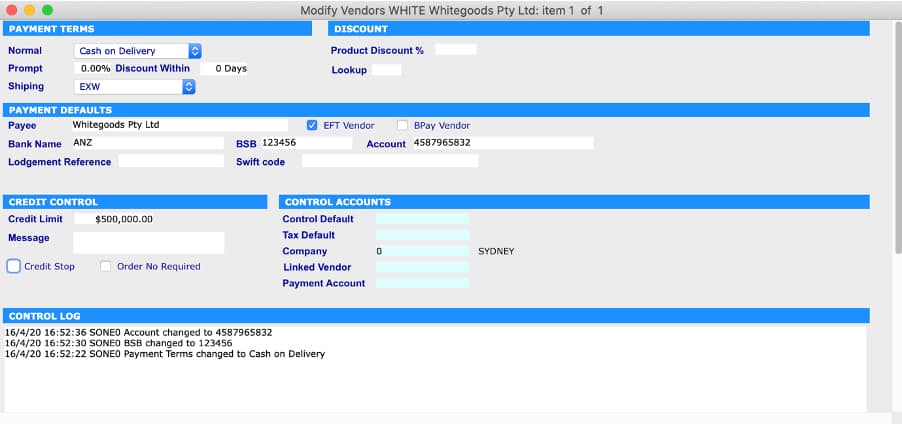 If you have wrongly changed the banking details then you can review before and after values by going to Utilities > History > History of Bank Changes

Improving your track specific changes that you make within your ERP solution, is just one of many reasons to consider a new ERP system. If you'd like to discuss ERP functionality of SapphireOne and want to explore its features, then send a demo request to set up a time.
Tags : -