April 18, 2019 * Archana at 2:29 pm
Scheduling Software at your fingertips in SapphireOne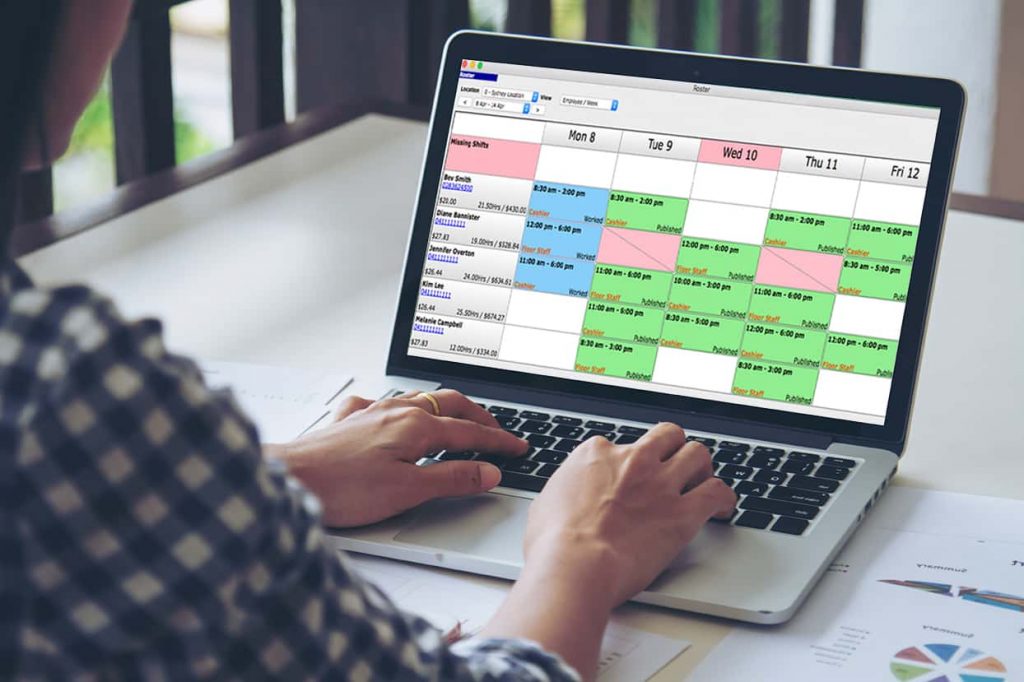 Employee scheduling sounds simple, but when you take into account estimating staff availability it's a tricky and time-consuming task. Managers spend a large part of their work hours in rostering, finding the right balance between part-time, full-time, casuals and contractors. On top they need to schedule in variables such as overtime, restrictions on work hours, days off, carer and personal leave and holidays. This is where scheduling software for your rostering comes to the rescue.
What does SapphireOne Scheduling Software do?
SapphireOne takes care of everything. Our scheduling software for management looks after staff availability, rostering, shift swap, clock-in-out and full payroll integration. One software solution, one database, to streamline processes and provide access to all or selected areas of your business for reporting.
For your employees, they can view their schedules in real-time. They have the ability to manage their own availability and pick up shifts on any device, any time and any place. This enhances more accountability, employees are responsible in keeping their availability and leave requests up to date and ensure they are always aware of rostered shifts. Productivity is also increased as no more chasing employees for shifts, simply post available shifts and wait for the response to fill them. Managers have the ultimate control of rostering and can select the best qualified and available staff before the final roster is published.
For managers, they have the ability to view and edit rosters with our daily, weekly and fortnightly view options. Previous rosters or templates can be copied, then costings calculated on variances such as hourly rate, number of hours per week, areas and locations. Afterwards, simply publish the final rosters and staff can immediately see their schedules.
Select to import employee shifts into payroll and seamlessly within seconds be assured all your payroll requirements are TFN, ATO/STP compliant. This is part of the SapphireOne service with the in-built Payroll/HR module.
Create staff schedules anywhere, anytime and notify employees. Powerful rostering tool with full payroll integration in SapphireOne. SapphireOne provides tailor-made solutions with its SapphireOne Accounting Software, SapphireOne ERP Software, and SapphireOne CRM Software.
Tags : -