July 19, 2018 * Archana at 12:16 pm
SapphireOne Alpine Ski Team starts phase two of training at Coronet Peak, New Zealand
After two weeks skills and gate training at Round Hill Lake Tekapo and Mt Dobson the SapphireOne Alpine Ski Team split up as they leave the McKenzie country in South Canterbury. The team had a fantastic time in the region, even having time to go trout fishing, Warwick Crawford was pleased to catch some of New Zealand's finest trout.
Hugh McAdam and Warwick Crawford now head back to Australia to finish their year 12 studies, Hugh at The Scots College in NSW where he is the current captain of snow sports at the senior school, and Warwick at Mansfield Secondary College in Victoria.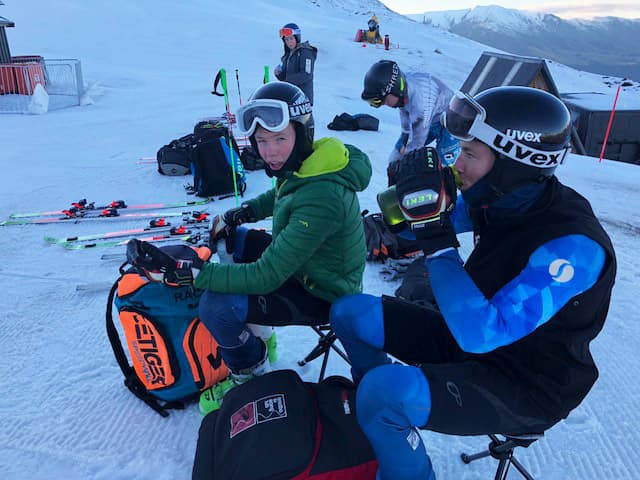 Meanwhile Jack Adams heads down to Central Otago to join team member Theo Coates at the home of New Zealand Olympian Adam Barword in magnificent Queenstown.
Jack has one week before heading home to Sydney, back to University of NWS (UNSW) for a week, then heads back to join the team in Queenstown. Theo will stay with Adam for two weeks before joining Jack and the rest of the team.
Coronet Peak Queenstown offers a world class training facility unique in the Southern Hemisphere.  Ski legends such as Ted Leggity and Michaela Shiffrin regularly train here.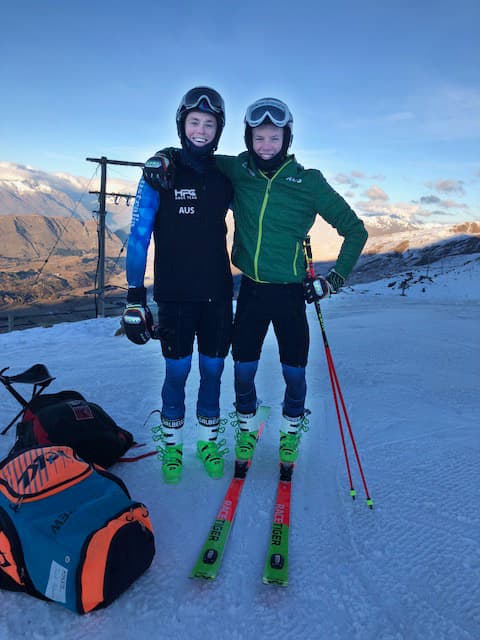 Coronet Peak is the training base and mountain for New Zealand Olympians Adam Barwood, Willis Feasey, Alice Robinson and their coach Nils Coberger, and also past Olympian and former alpine skier  Annelise Coberger (skiing, 1992, '94). Born in Christchurch, Annelise became the first person from the Southern Hemisphere to win a medal at the Winter Olympics when she won silver in the slalom at Albertville in France in 1992.
The New Zealand Alpine team will all be training at Coronet Peak Queenstown over the coming weeks alongside our SapphireOne Alpine Team for the upcoming New Zealand Championships, to be held on the 12 to 15 August 2018. The New Zealand Alpine Ski Races are always well supported by a large range of international teams from some of the ski nations powerhouses such as the Austria Ski Team and the USA Ski Team.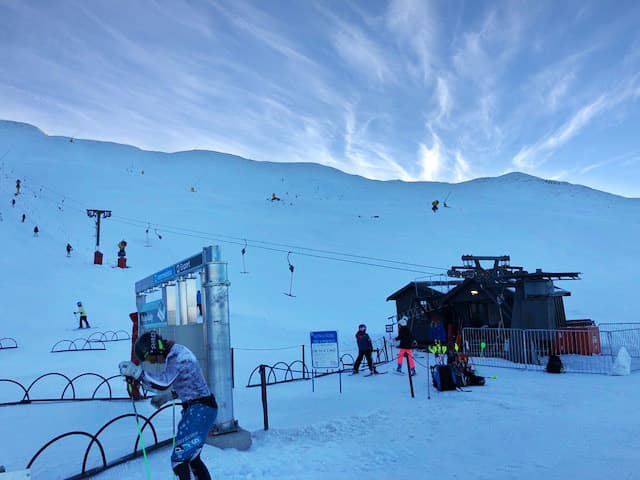 For a sneak peek at the full capabilities ERP, CRM, Accounting Software, Human Resources, Payroll, Assets and Document Management,  check out SapphireOne and request a live demo, it is everything you'll ever need to make your company management a success. Know more about us.
Tags : -