April 9, 2020 * Archana at 4:14 pm
SapphireOne Custom Reporting building quality Financial Reporting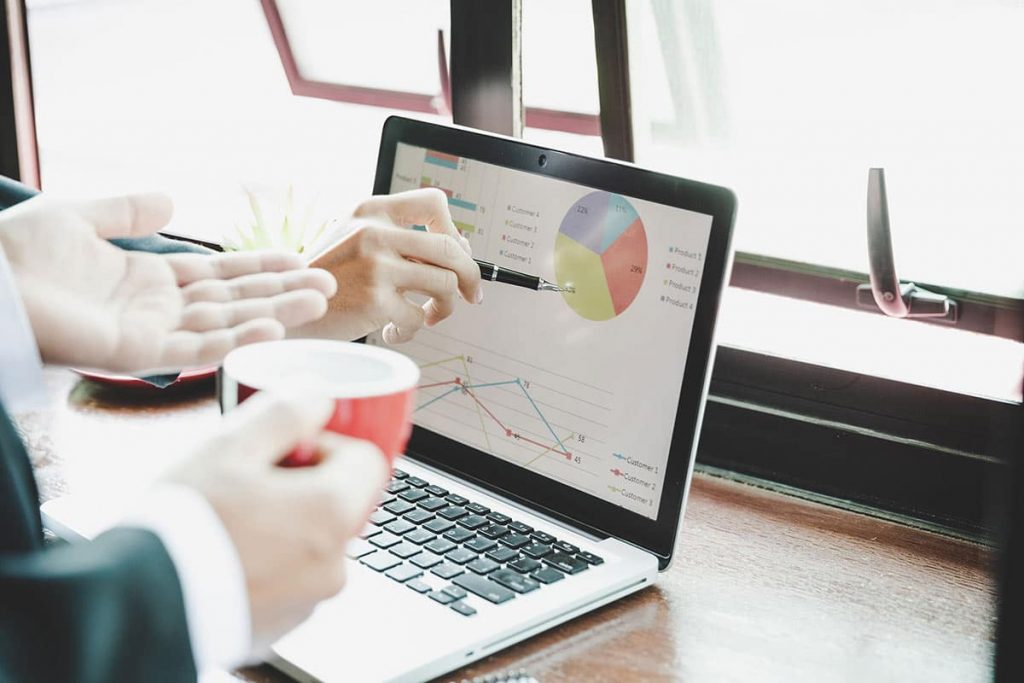 SapphireOne ERP software provides insights that are meaningful, actionable and of real value, enabling you to make immediate operational and long-term strategic decisions more effectively. To pursue your business objectives with confidence and mastery, you need to be able to deal swiftly and efficiently with any challenges thrown at your business. With the ability to analyse and report on any aspect of your operations plus effortlessly retrieve data from a full historical record, SapphireOne allows you to manoeuvre the financial playing field with certainty. It's reporting provides a real-time view through multiple standard reports, flexible report building tools and custom reports built to meet your unique business requirements.
Powerful and efficient Custom Reporting
SapphireOne provides a powerful financial management reporting tool. With SapphireOne you can Build quality reports using customisable report templates built to industry standards. You can also easily tailor the content and layout as needed to suit practically any requirement. This enables you to create sets of professional reports for use with all your clients. In addition, you will be able to make client-specific changes as needed. In a testimonial on our SapphireOne website, Michael Radivojevic from Moyle Bendale Timber has mentioned the following:
"Accountants & Financial Controllers all have their personal preferences. However, SapphireOne is a RocketShip because of its excellent reporting!"
Full Testimonial : www.sapphireone.com/testimonials/financial-management/
Build your own Reports
While using SapphireOne you can store detailed records of sales and purchases from both customers and vendors. These sales or customer records, can be utilised in the setting up a Customer Relationship Management (CRM) system. The SapphireOne reporting system can produce reports from almost every field in every table within your data file. It has the ability to drill as far down as necessary into the financial records to produce many reports. With SapphireOne you can get a full library of standard reports as well as the ability to build your own reports. These custom reports are available in a number of modes within the SapphireOne system. In addition, there are several additional reports available when the Sapphire Web Pack is used.
Multi Company Reporting
SapphireOne general ledger accounts are usually set up on a company by company basis at the department level. If multiple departments are used, reporting can be run at the department level. SapphireOne has the ability to run department based reporting and also create entirely separate companies within the one data file. This allows separate companies to run individual reporting on a department level. If you are using the multi company functions, you still will be able to access Custom Reports feature as it is available in a number of modes within the SapphireOne application.
A quick view to set up Custom Report
You can set up custom report by modifying standard custom reports or you can set up your own custom report from scratch for different functions such as Sales, Purchase, financial reports, Profit & Loss (P&L), Balance sheets etc.
In order to modify custom reports, you will need to go to – Utilities > Control > Custom Reports Layouts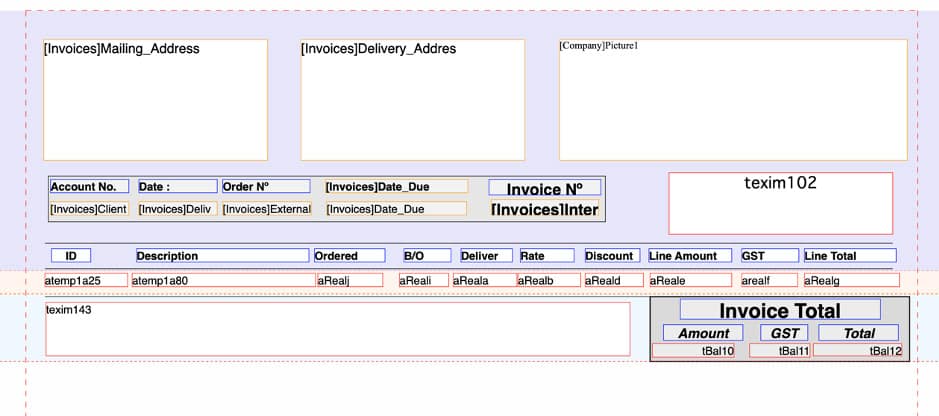 You can make your custom report set as default for specific function such as 'print all invoice using Custom Report 1 template'. To set up this, you will need to go to : Utilities > Control > Master defaults > [Page Dropdown] – Invoices > Default reports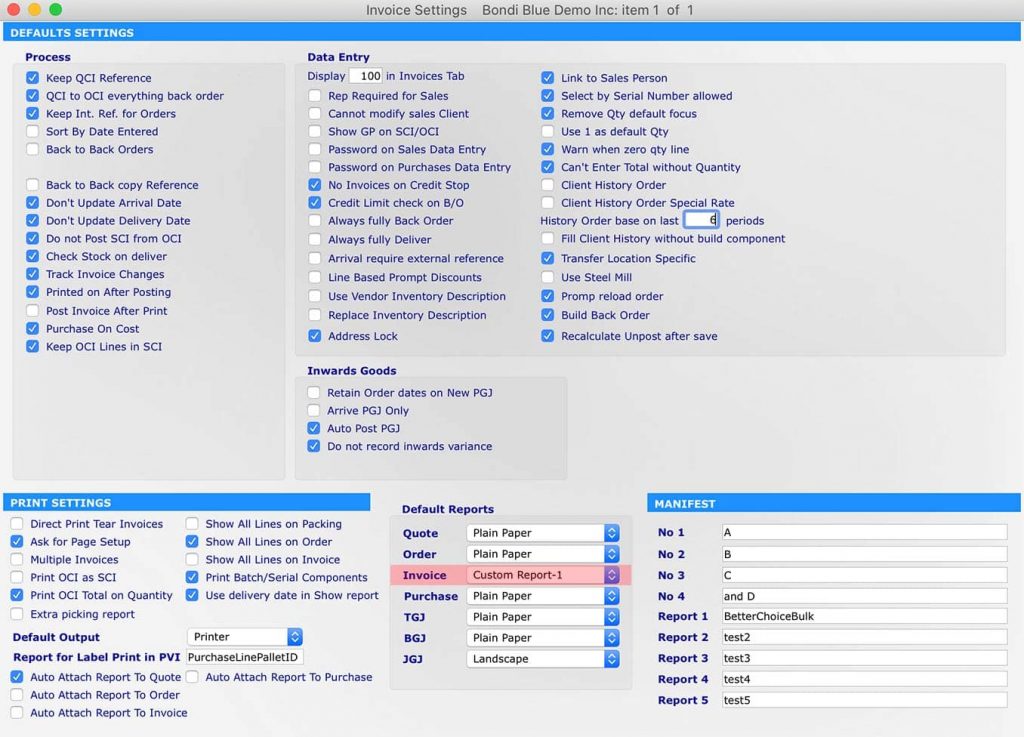 Printing Custom Report For Sales Invoice
You can also create your own custom report from scratch by visiting the function itself. For example, you want to create and view custom report for Sales Invoice inquiry. In order to set up this, you will need to go to : Inventory > Sales > Transactions > Select Order > Sapphire Tool ( click setting icon – down arrow)> Custom reports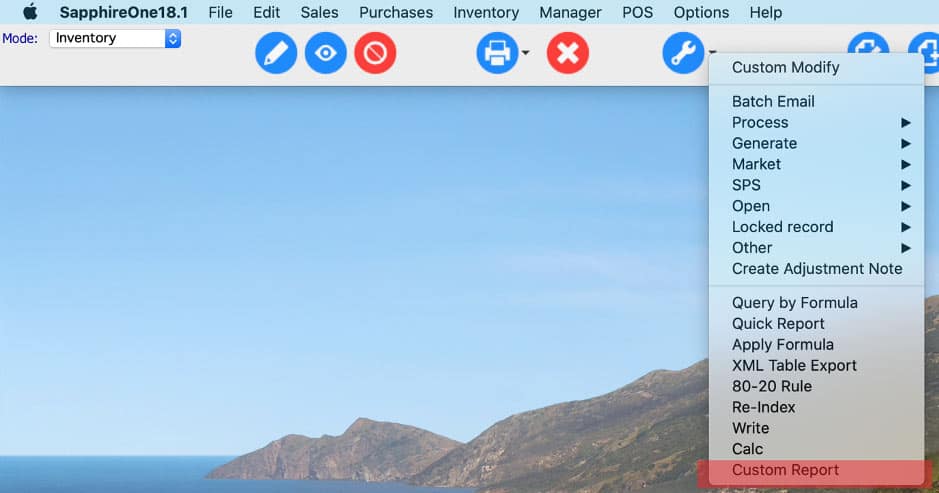 Here you can set up your own custom report templates. After that, from Sapphire Tools, by clicking printer down arrow you can access your custom report in order to print the sales invoices.

Alternatively, you can create custom report by opening the sales order form. Then you will have the option to print the particular order using your previously set up 'custom report template'.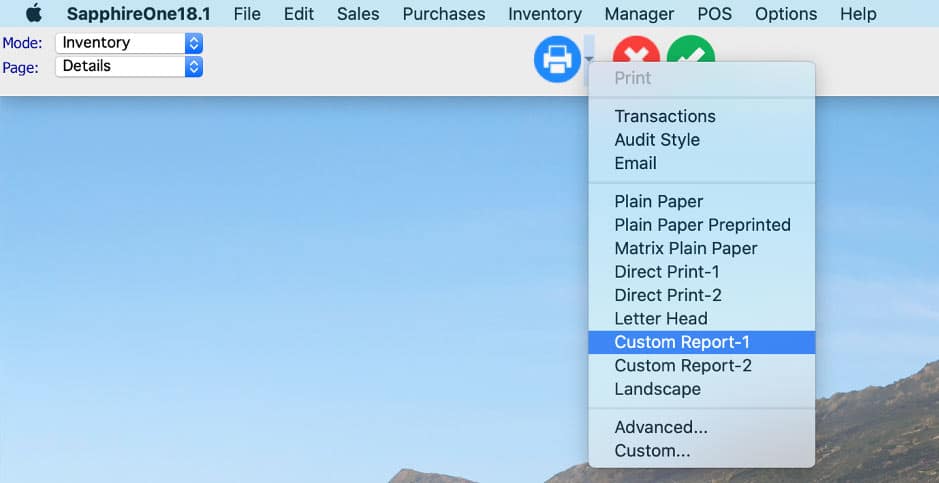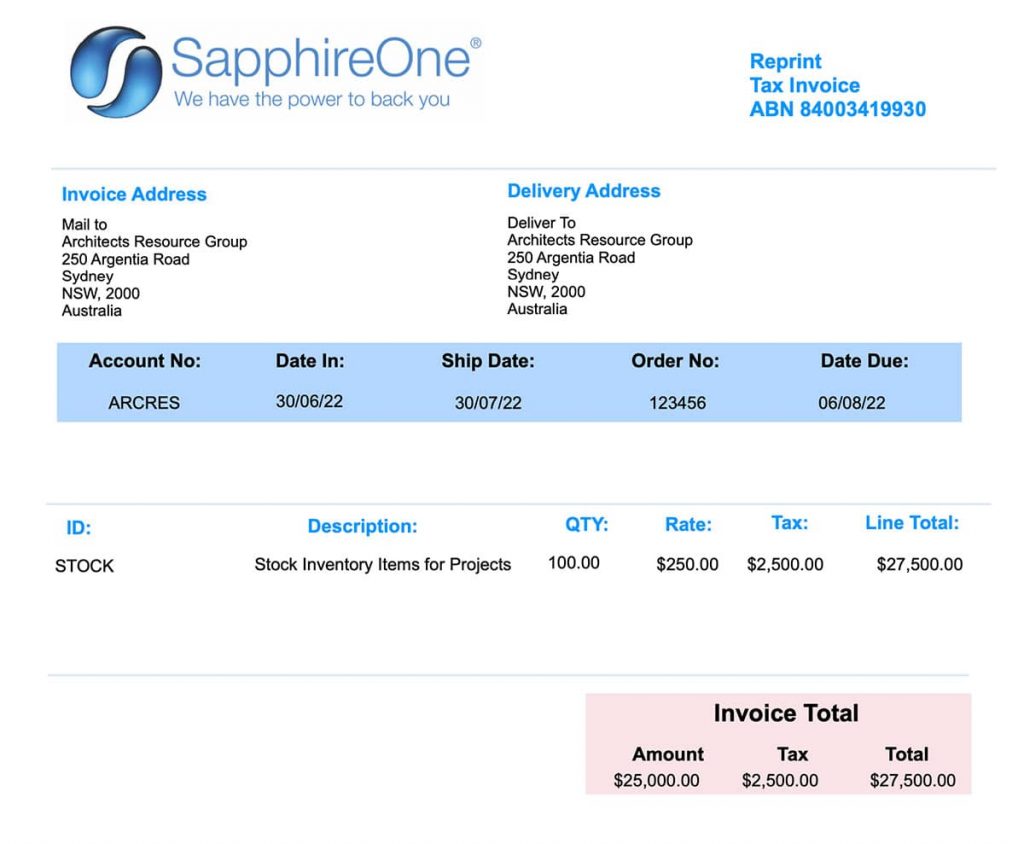 Tags : -