August 12, 2020 * Archana at 10:56 am
Tutorial Series: Client Inquiry in Accounts Receivables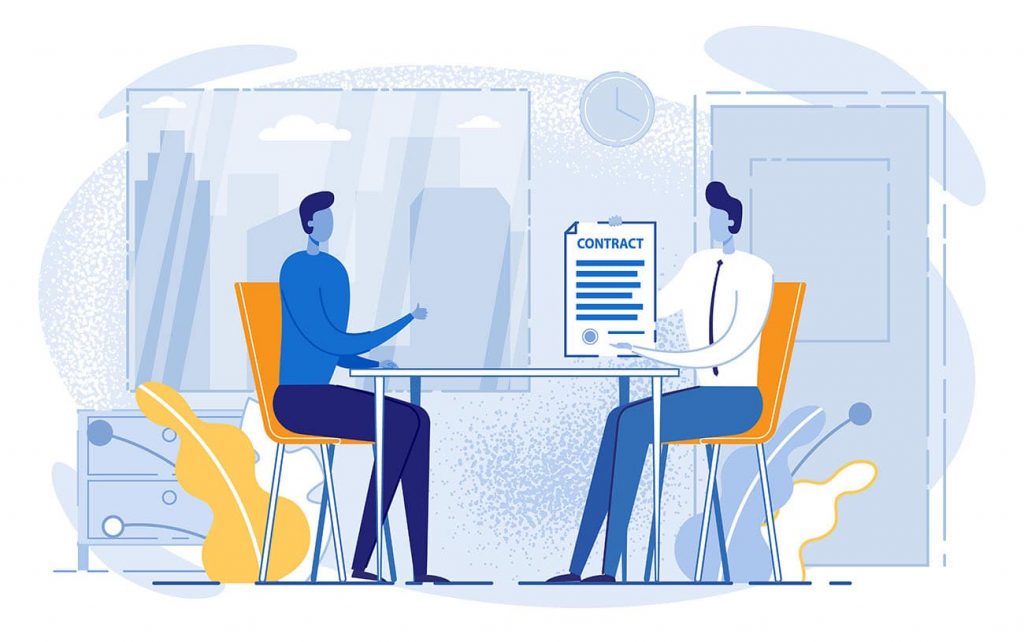 The initial Client Inquiry Window in Accounts Receivables contains an overview of all Clients, including some of their basic details.
Note that these are the default settings, meaning any changes you make via the Client Inquiry become permanent for the Client's record. There are other areas of the software in which you can alter Client details which will not become permanent.
Once you enter a specific Client, the first page of the Client Inquiry Window will open which is called "Details" and it is divided into four different areas: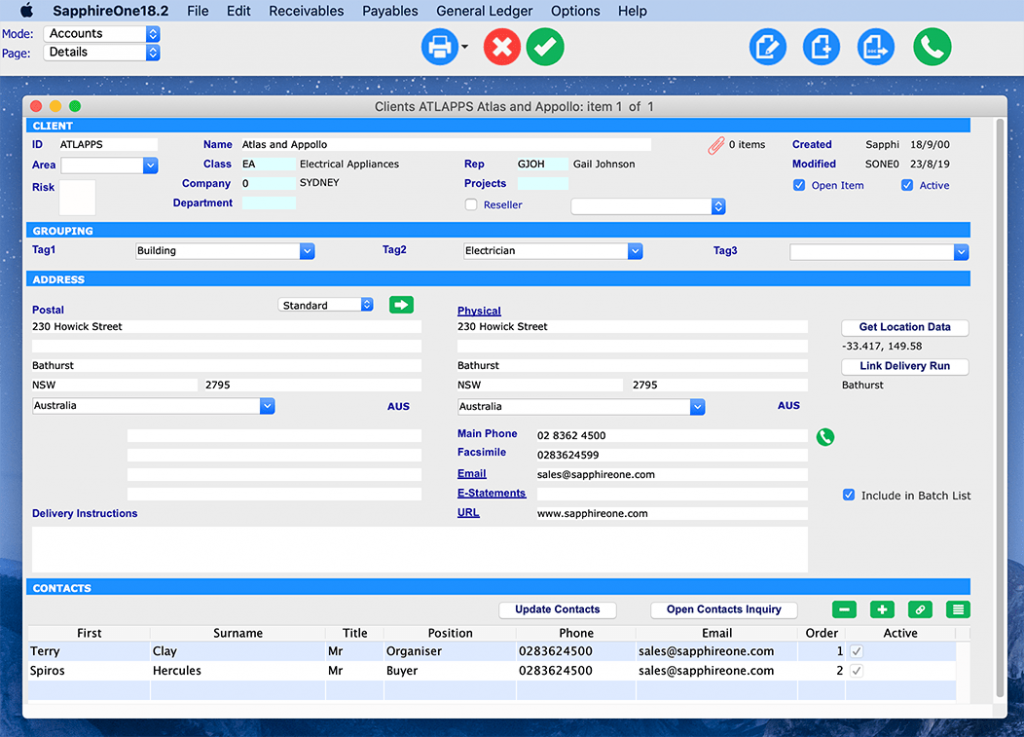 1) Client Details
2) Client Grouping
3) Client Address
This area contains three different sub-sections that can be selected via the drop-down menu. They are called: Standard, Statement and Invoice.
4) Client Contacts
Once you enter a specific Client, there is a total of 22 pages that you can choose from and they all contain different information and data relating to that Client. By default, the first page which is called "Details" will be opened.
How to delete Clients:
SapphireOne retains strict audit control and therefore does not allow the deletion of Clients. However, a Client can be made Inactive and vice versa at any time, provided that there are no balances for that client.
Inactive Clients will not show in the Client Inquiry window. If you want to see inactive Clients in the list view as well, you can either:
Do a query for "All Records", or
Select "Include Inactive" from the Tools button, or
Select "Toggle Active" from the Tools button = This tool reverses the active status on all selected records. This means that any active clients will be made inactive and all inactive clients will be made active.
SapphireOne is a highly functional and user-friendly accounting software. For more information on the Client Inquiry in Accounts Receivables and all of its other capabilities, sign up for a live demo with us.
Tags : -