October 11, 2019 * John Adams at 12:11 pm
5 Ways to Increase ERP Efficiency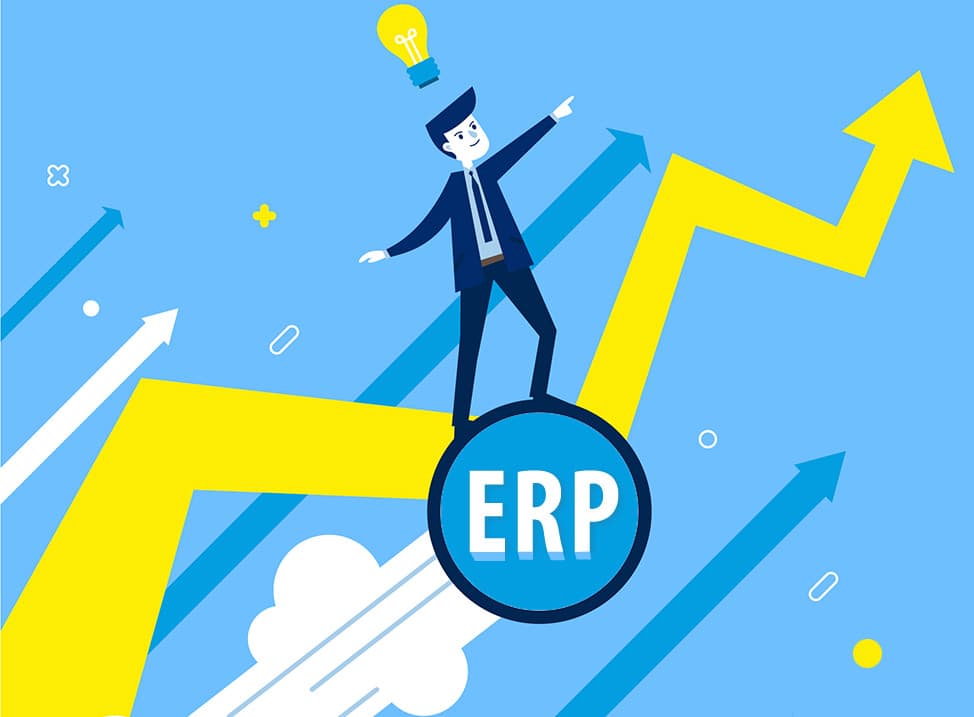 So how to optimise ERP efficiency. You've invested time and money in a system with the end goal of improving productivity. Are you getting the insights and intelligence you need to increase efficiencies? Your ERP should be providing you real-time data at every stage from finances, sales, operations, HR and payroll. It is more than just accounting software. It enables you access to comprehensive data, automate critical processes, and customise how you deal with these workflows. All data is kept in a single, secure location which allows you to spot exactly where you're losing money or wasting resources.
So don't just install your ERP system, get to know how to grow with it.
ERP Efficiency- tips to getting the most out of yours
1. Review your business processes and plan for change
Don't use the set and forget method. Ensure you have in place an annual review of your operations. This will highlight any changes in processes and once identified, your ERP can streamline and simplify. Alternatively, if you find an area in your ERP system that is outdated, update or customise to ensure maximum efficiency. Talk to your provider, with fierce competition out there in the market they should be offering consistent upgrades and improvements. Plan to apply these updates whenever possible.
2. Ensure management is on board
One of the main benefits of ERP software is users are able to gain access to multiple areas of the business. These are from prospects to sales, payroll and HR, inventory, job projects, asset management and various data. Your management team can view organisational and individual performance to identify any areas of improvement. This real-time reporting is crucial in helping with the decision-making process of managers and ultimately becoming more productive.  
3. Know your CRM
Your ERP system should include Customer Relationship Management (CRM) software. Customer satisfaction and the way you interact with customers is essential to the success of your business. A CRM coupled with marketing will drives sales. Keep abreast of the latest marketing tools that are on offer and ensure the right data for your business is being captured. Your ERP system will manage the back-end processes and customer information once the order has been placed to reduce overall costs.
4. Invest in ongoing software training
The ERP system is useless if your end-users don't know how to use it. Training is vital to the success of the system. Don't make the mistake of thinking once the initial training is complete, you don't have to worry about it anymore. Employee turnover can lead to a large number of your staff not having the formal training required. Upgrades and improvements can lead to current employees making mistakes or not utilising the software. Work with your ERP provider to set up an ongoing training program for existing users as well as new employees.
5. Consider expanding the ERP's functionality
Another way to add value to your current ERP system is to expand its functionality and usability through customisations, add-ons, bolt-ons, or integrations with third-party systems. These enhancements can be integrated into your existing system to address specific business needs. Identify any functionality gaps within the current system and talk to your provider.
For more information on the latest release of SapphireOne ERP, CRM, DMS Business Accounting Software, email our office, call on (02) 8362 4500, or request a demo.
Tags : -