May 18, 2020 * Archana at 4:31 pm
Increasing Workflow Efficiencies of Managing Payments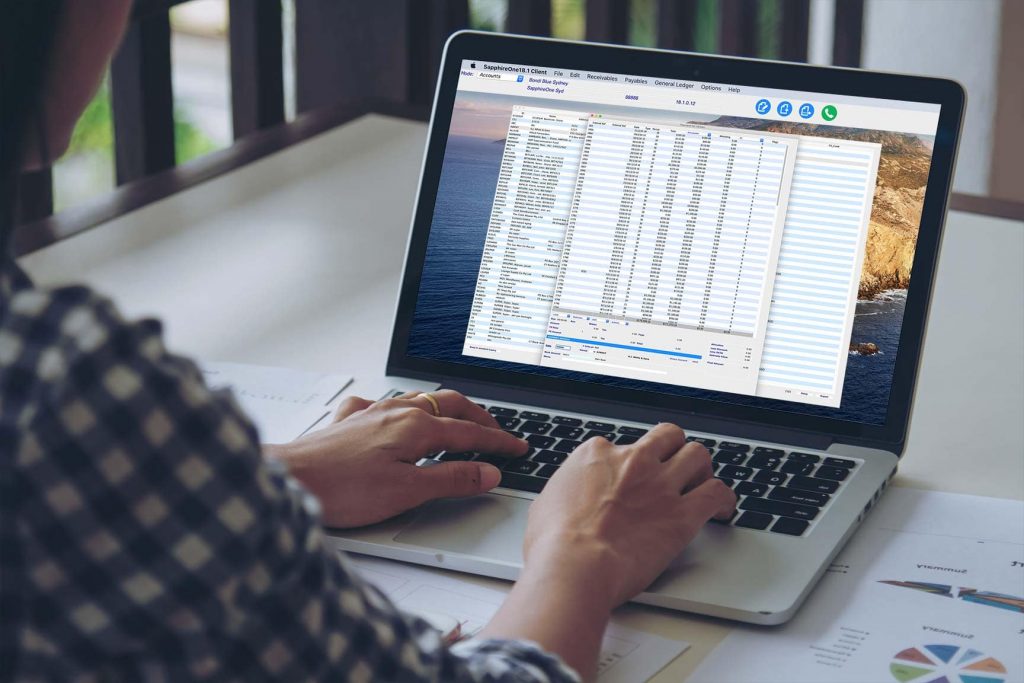 The manual payment method in Accounts Payable processing is a time-intensive process for your Accounts department. In addition, any manual operation creates the possibility of human error which can result in inconvenient effects on the production flow and costs. Although a manual Accounts Payable workflow is scalable to a certain extent, it will become inefficient and unviable in cases where a large volume of invoices needs to be processed on a daily basis.
Electronic payments are digital transfers of payments from your Enterprise Resource Planning (ERP) or Accounts Payable system to the supplier's designated bank account via a Bank's payment portal. Any electronic payment significantly reduces the burden of managing payments manually. Although the creation of an electronic Accounts Payable process is a challenging task, setting up an automated workflow for Accounts Payable leads to substantial efficiencies for your company.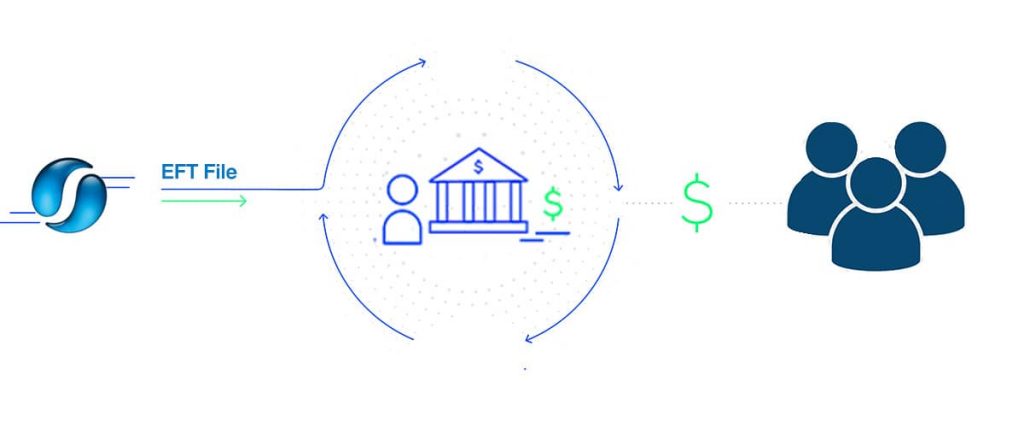 EFT Processing for Accounts Payable
Electronic Fund Transfers (EFT) are commonly used for deposits of Accounts Payable. They constitute a safe and convenient option of processing payments. As a result, EFTs have become the predominant method of transferring funds for both businesses as well as consumers.
Facilitating the Accounts Payable function by using EFTs offers numerous benefits, including the below:
Reducing Workload and Scope for Error and Fraud

Instead of manually handling all incoming invoices, all data is entered into the Accounts Payable system and payments are made via EFTs which are processed by the bank. Cheques, in comparison, may be lost, misplaced or obtained fraudulently and also require a significant amount of paperwork that consumes valuable storage space. Your Accounts Payable team will also be able to focus its time on more value-adding tasks.

Optimizing Cash Flows

An electronic exchange of purchase invoices not only allows for faster processing, but also enables improved tracking of all expenditures, as the software records any transaction being made. The traceability derived helps to improve the management of the cash flow, increases the precision of financial statements and it also allows for easier auditing.

Improving Buyer-Supplier Communications

Electronic invoices increase the transparency of their processing for both the supplier and the buyer, which aids in avoiding, as well as in resolving disputes between the parties.
Enhancing Accounts Payable Processing Time with SapphireOne
SapphireOne offers the ability for electronic payments by preparing an electronic payment file to be processed by the buyer's bank. These files are prepared in accordance with the format prescribed by the Australian Bankers' Association (ABA file) and all major Australian financial institutions use them to record payments to be made from one bank account to one or multiple others. The information contained within an ABA file includes the payer's and payee's bank details and the amount to be paid, with any file being able to hold information on multiple payments as well.
Before you can prepare an electronic payment file in SapphireOne, you will need to complete the electronic payment set-up tasks. Once you have recorded all payments to suppliers you want to pay electronically, you can prepare an ABA file. Once created, you can upload it to your bank for processing of the payment.
Setting Up Vendors for Electronic Payments
Go to: Accounts > Payables > Vendor Inquiry > Vendor Terms Page > Select: EFT checkbox and Provide: Account details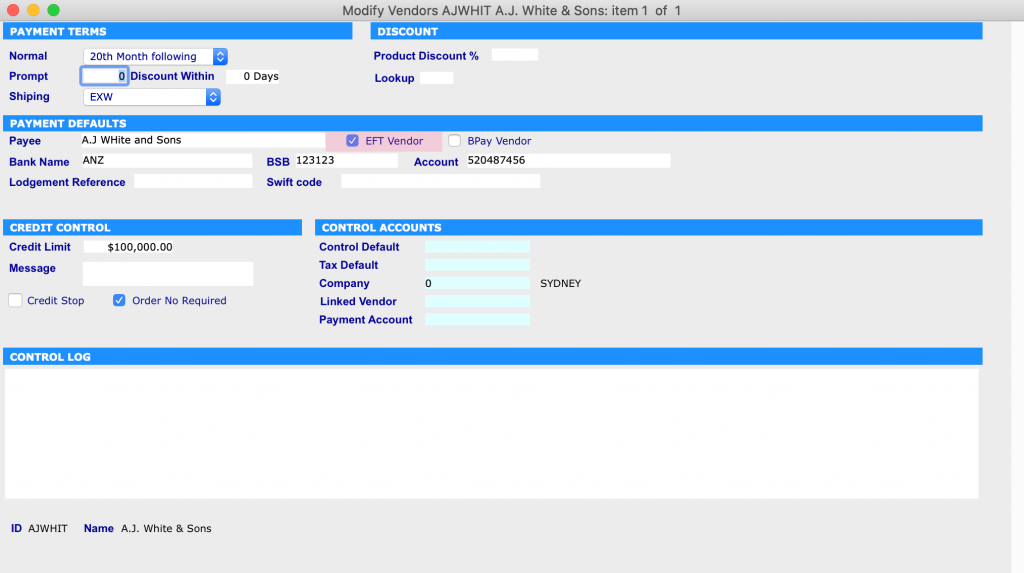 Creating Payment
Go to: Accounts > Payables > Payments > Create: Payments > Select: Vendor and Click: Tool > Create: Payments > Select: Invoice or invoices > Green tick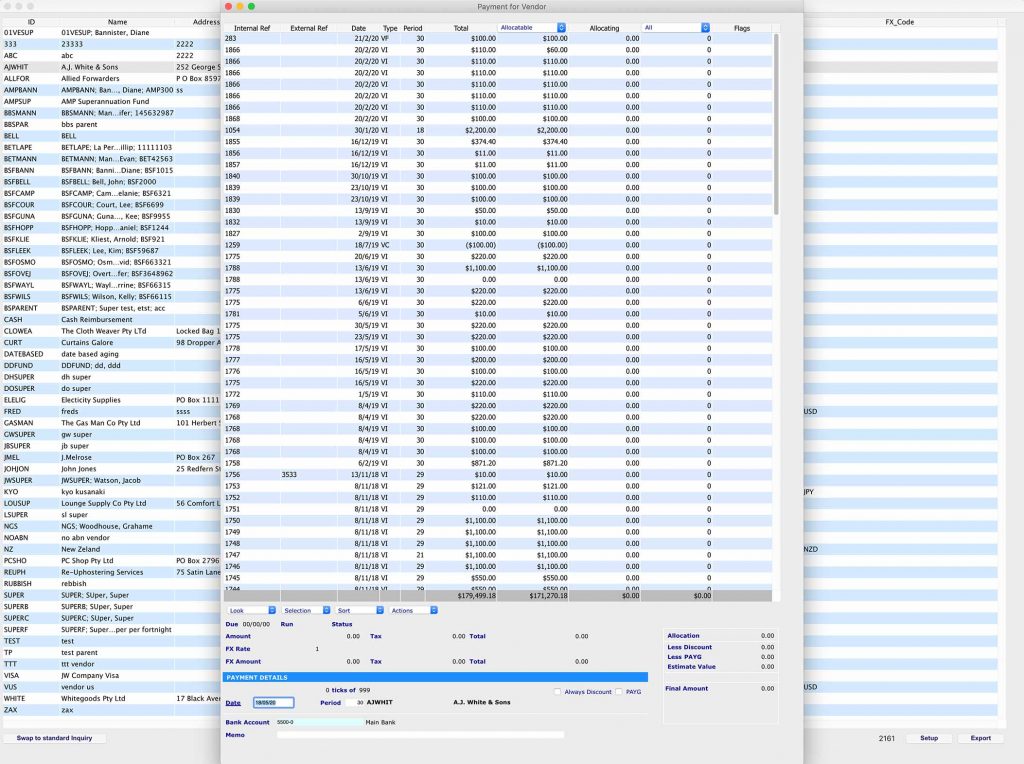 Generating ABA file
Go to: Accounts > Payables > Payments > Print: Payments > Select: Bank > Print: Dialogue is displayed > Select: Your Report Type and Method (In this case it is 'Remittance' and 'ABA File for EFT') > Print > Select: Vendor for generating ABA file > Save: ABA file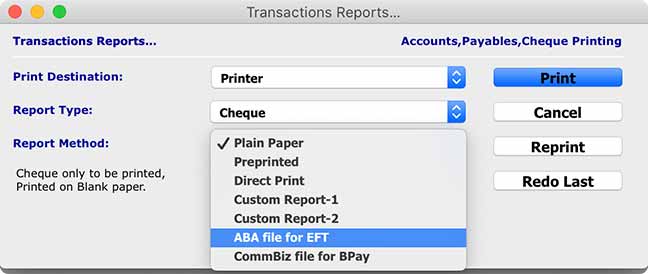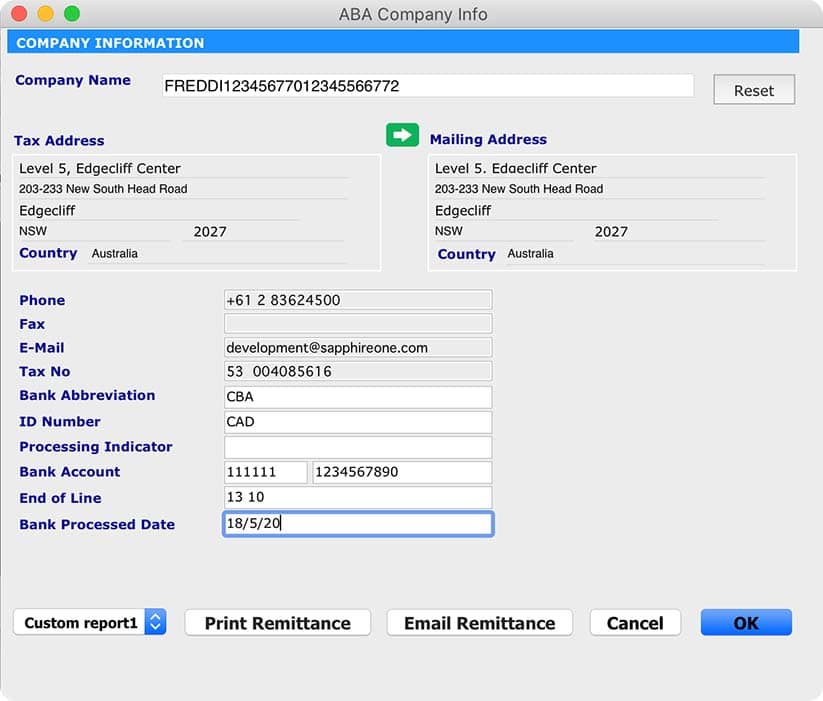 ABA files allow you to pay any invoices through your internet banking provider. However, each provider has a different set of instructions on how to process ABA payments, which you will need to follow in order to complete any transactions.
Please book a support call via our website, in case you have any questions or need any further assistance.
Tags : -