March 19, 2020 * Archana at 10:04 am
On Premise ERP vs Cloud ERP | Which solution is more resilient and sustainable for your business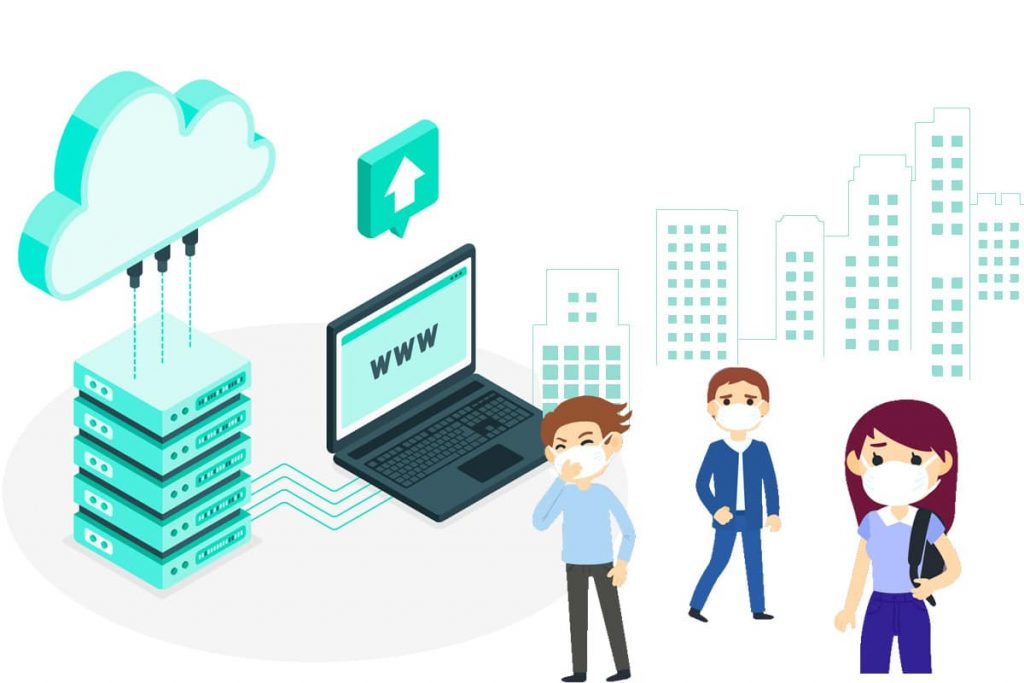 With so many services like iCloud and Dropbox getting hacked these days, it's no surprise that more people want to pull their data off the cloud. Instead of missing out on those great syncing features though, you can create your own private cloud-like storage service.
Hybrid clouds combine on-premises infrastructure, or private clouds, with public clouds so organisations can reap the advantages of both. In a hybrid cloud, data and applications can move between private and public clouds for greater flexibility and more deployment options. For instance, you can use the public cloud for high-volume transmission service, and the private cloud (or other on-premises infrastructure) for sensitive, business-critical operations like financial reporting. 
For some time now, industry pundits have maintained that cloud-based ERP will eventually rule, and on-premises software is destined for legacy status. With cloud-based ERP offering so many pluses, why even consider an on-premises option?
COVID-19 – CoronaVirus effects on cloud service
Probably you have heard the news that Google has warned cloud customers of the risk of the COVID-19 pandemic affecting its support centres, which may result in a reduction of service. On the other hand, Google Cloud's main IaaS and SaaS competitors Microsoft Azure and Amazon Web Services have yet to warn their customers on potential effects on service delivery and support due to COVID-19.
Benefit of Hybrid Cloud
As you can see you can't entirely rely on cloud base systems. To get a better feel for how IT decision-makers approach this issue, several surveys have already been conducted. The result exhibits that a hybrid on-premises with cloud system dominates cloud only solutions. Advantages of hybrid cloud includes control, flexibility, cost effectiveness and ease of use. Hybrid cloud solutions enable you to have the full control over your important company data. You can take advantage of additional resources in the public cloud when you need them.
SapphireOne On Premise ERP provides support similar to Hybrid cloud
The SapphireOne ERP accounting software package already provides accessibility similar to Hybrid cloud-based solutions. It keeps your financial data locally and in your control like private clouds. On the other hand, for full functionality such as external API service, STP SapphireOne client's application transmits data via SapphireOne public server which is like public cloud.
SapphireOne prides itself by saying that to date, in SapphireOne no incident of data breach has taken place. SapphireOne ERP provides the security of your company data file. It is a scalable and sustainable ERP solution for your business and its growth. SapphireOne's sophisticated design, secured 4D database connection protect your company data from an attack cycle and ensures smooth running of your business functions and company data file. If you are more concerned about the term cloud-based solution, then SapphireOne is offering you a very secure Hybrid Cloud base solution.
Tags : -