March 30, 2020 * Archana at 10:45 am
SapphireOne ERP Accounting Software – Advanced Custom Inquiry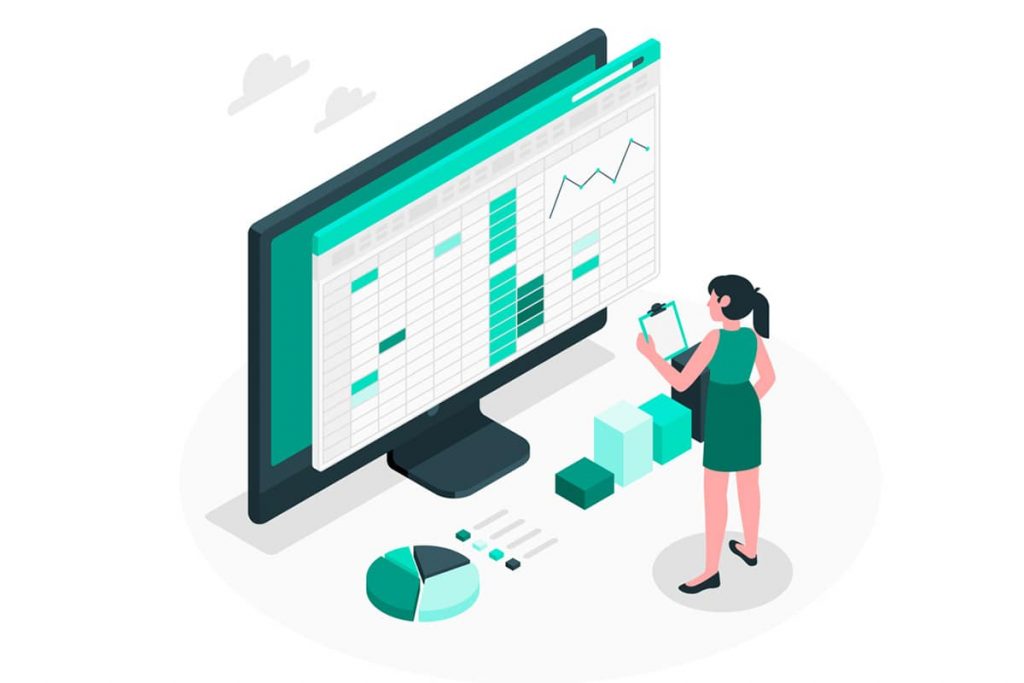 SapphireOne ERP Accounting Software is a large-scale software solution designed for businesses, both large and small. It aids the flow of business processes and allows for communication between a business's internal departments and external functions and data. Using analytics techniques, SapphireOne Enterprise Resource Planning (ERP) systems give companies insights into its real-time operations such as production, inventory management and omnichannel order fulfillment.
SapphireOne ERP system is modular based, that means employees can access only the modules they need in order to complete their duties, while management can access all modules to both create and review data and reports. By keeping functions modular, the security of the company is better protected as a whole. SapphireOne has 8 modules including Accounts, Inventory, Job Projects, Assets, Payroll/HR, Management, Utilities and Workbook.
A New Feature in SapphireOne – Advanced Custom Inquiry
In each module of SapphireOne, there is a custom inquiry feature which allows users to customise their personal view of their own favourite data. Now we have enhanced the custom inquiry ability to bring the power of data back to your figure tips. In the past, you can customise the view of your choice, for example to view 50 vendor purchases with preferred header information on the list. However, to view the product details of each vendor purchases, you had to drill down into each record to get to the product details. With the new custom inquiry, any related records can now be set up and become viewable at the bottom section of the custom inquiry screen. For example, you can set up Inventory ID, Quantity and total of each product line as related records. And then start viewing product details belonging to a single or a collection of vendor purchases without further drill down.
Quick view of inventory from a single screen
SapphireOne ERP software tracks a business's resources such as raw materials, cash, employee's payroll, purchase orders, customer orders for individual departments and for the company or companies. It's inventory management functions are extremely capable of managing stock providing reports, processes, tracking, and even smart stocking locations to improve picking and packing. Now besides providing real-time visibility of inventory across the operations and supply chain, SapphireOne helps with better decision making, by providing necessary planning tools such as Advanced custom inquiry screen. You can quickly view your own favourite data from a single screen which will facilitate in better decision making.
Multiple ways to classify products and group them in your inventory
With the help of the Advanced custom inquiry function of SapphireOne ERP software, you will be able to classify and analyse different types of items easily. By doing so you can achieve:
o End-to-end real-time visibility
o Effective analysis and control
o Optimised inventory levels
The most accurate view of handling inventory items
With the help of Advanced custom inquiry screen, you can easily map and validate physical and system recorded inventory levels. These effective records relate to stock variance and adjustments for having an accurate view of the inventory in a very short time.
Accurate and strict warehouse and logistics management within your inventory.
Complete inventory analysis is necessary to ensure that you have sufficient inventory on hand to meet the needs of both your customers and operations. Advanced custom inquiry function has brought the power of data back to your figure tips. Now you can maintain optimum inventory levels by various inventory analysis methods.
o Analyse your inventory-level requirements through multiple methods.
o Save money and improve service levels by maintaining adequate levels to serve current and future needs of the production.
Plan your inventory with MRP and Advanced Custom Inquiry
SapphireOne Material Requirements Planning (MRP) function forecasts can be calculated and automate and adjusted manually where required. These forecasts can be dependent and controlled by sales orders, purchase orders. In SapphireOne there is also provision for it to be independent as the user may adjust estimations manually if required. With the help of Advanced Custom inquiry you will be able to better analyse your inventory item and it will help you in your MRP planning.
The new advanced custom inquiry screen is applicable to all transaction inquiries for all modules:
Accounts mode -receivables, payables, general ledger enquires
Inventory mode – sales, purchases, inventory, manager, POS
Job Projects mode – costs, resources, inventory, job projects
Assets mode – enquiries, transactions, reports, history
Payroll/HR – payroll, reports, administration, rosters, history
Utilities – history, controls
Workbook – general, workbook, workbook 2
Tags : -