June 19, 2018 * Archana at 5:09 pm
Justice Bromwich in the Federal Court of Australia made orders restraining Sapphire Systems Pty Ltd from infringement of our Sapphire Trade Mark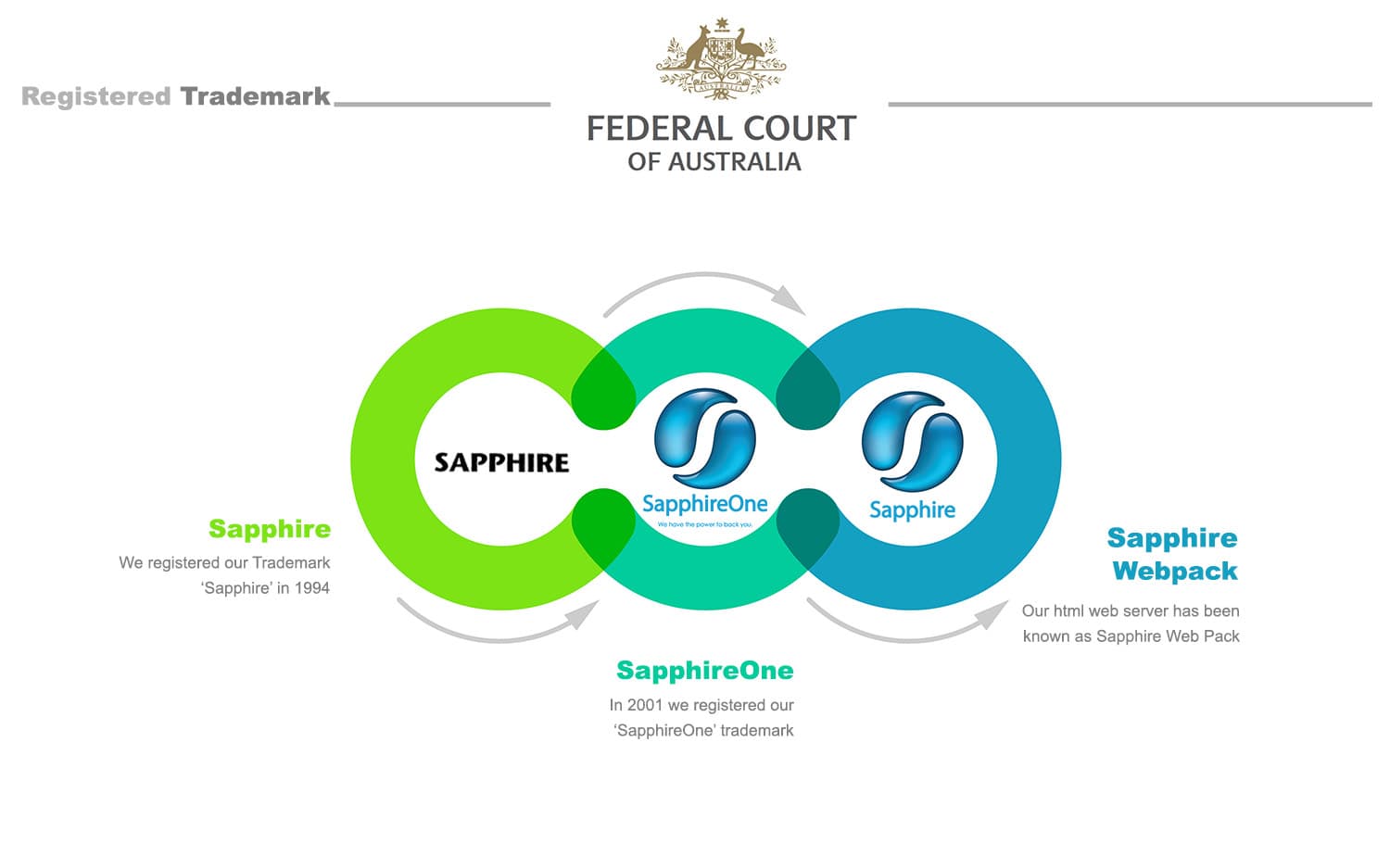 In May 2017, Justice Bromwich in the Federal Court of Australia made orders restraining Sapphire Systems Pty Ltd from infringement of our Sapphire Trade Mark (a copy of the orders can be viewed at this link).
An order was subsequently made that Sapphire Systems was required to pay us $20,000 and also pay our legal costs incurred in the proceedings.
Our company SapphireOne Pty Ltd was delighted to have its concerns of unauthorised infringement of its intellectual property rights vindicated in such a fulsome way.
We were represented by the following legal team:
Bart Adams of Adams & Co Lawyers  
Barrister Andrew Fox 
www.5wentworth.com/junior-counsel/andrew-fox
Barrister Anna Spies   
SapphireOne is an Australian company distributing globally providing an all-inclusive software application for managing Enterprise Resource Planning (ERP), Contact Relationship Management (CRM) and Document Management System (DMS). These offerings consist of a standalone Single User application named Sapphire, our Client Server application named SapphireOne and our Sapphire Web Pack solution. With our clients established globally, SapphireOne has been providing business freedom since 1986.
We registered our Trademark 'Sapphire' in 1994, this was our first Trademark registration initially registering it in Australia.
In 2001 we registered our 'SapphireOne' trademark. The additional name was brought about by the merger of the Sapphire Financials, Sapphire Assets, Sapphire Point of Sale (POS) and Sapphire Payroll Human Resources (HR) into a single application, hence we added the 'One' to signify the unification of all four applications into one.
From this point onwards our Single User standalone application has been known as Sapphire, our client server application has been known as SapphireOne, our html web server has been known as Sapphire Web Pack.
For a sneak peek at the full capabilities ERP, CRM, Accounting Software, Human Resources, Payroll, Assets and Document Management,  check out SapphireOne and request a live demo, it is everything you'll ever need to make your company management a success. Know more about us
Tags : -