June 20, 2023 * Archana at 3:20 pm
Introducing Sapphire AI Assistant: Your AI-Powered Support Companion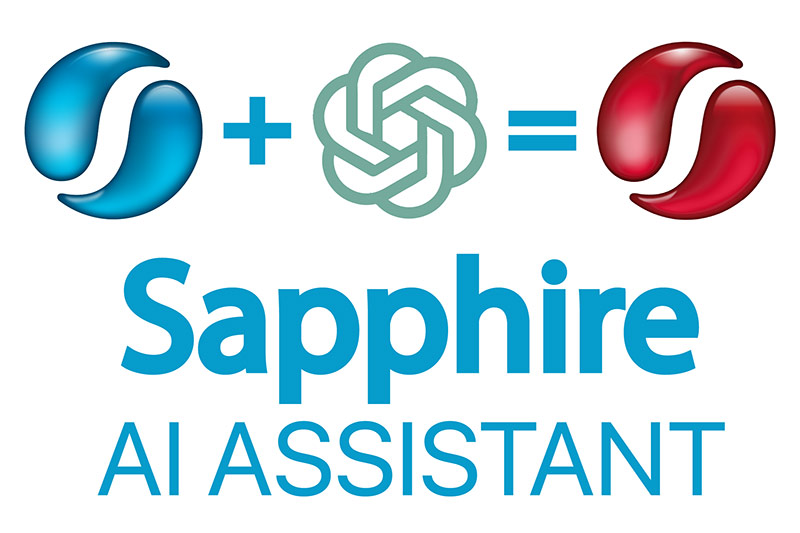 SapphireOne is excited to unveil the latest addition to our support ecosystem – Sapphire AI Assistant. As part of our commitment to providing exceptional client assistance, we are launching a trial of our early beta ChatGPT based AI support assistant. Sapphire AI Assistant is designed to streamline your support experience and provide timely and accurate solutions to your queries.
While in Beta the Sapphire AI assistant will be available on our Knowledge Base to all our clients by utilising their existing support passwords (in all caps).
Access to Up-to-Date Knowledge Base
Unlike the public OpenAI offering, Sapphire AI Assistant has direct access to our comprehensive and up-to-date Knowledge Base. This ensures that the information provided is tailored specifically to SapphireOne's ERP, CRM, Payroll/HR, Asset management, Document Management, Accounting and business management. Our Knowledge Base is regularly updated to reflect any changes or enhancements made to SapphireOne.
How Sapphire AI Assistant Can Help You
Sapphire AI Assistant is equipped with proficient troubleshooting skills, adept problem-solving abilities, and a deep-rooted client-focused approach. With its comprehensive knowledge and commitment to superior client assistance, Sapphire AI Assistant aims to contribute to your success and satisfaction with SapphireOne: ERP, CRM & Accounting Software.
During the trial period, Sapphire AI Assistant will be available to assist you with a wide range of queries related to SapphireOne's features, functionalities, and best practices. Whether you need guidance on managing invoices, timesheets, resources, activities, inventory, assets, payroll/HR, sales, CRM, or more, Sapphire AI Assistant is here to simplify complex processes and provide practical solutions for your day-to-day operations.
Providing Feedback
At SapphireOne, we value your input and strive to continuously improve our products and services. We encourage you to share your feedback on Sapphire AI Assistant through the feedback form located below the chat dialogue. Your suggestions and insights will help us refine and enhance the capabilities of Sapphire AI Assistant, ensuring it becomes an indispensable resource for your support needs.
Known Limitations
In its current iteration we are experiencing some issues with mobile browser access. At this stage we recommend access only through a desktop browser.
Additionally on all occasions to confirm the Sapphire AI Assistants AI-generated responses, and/or for further information, we highly recommend our clients review all provided answers on the SapphireOne Knowledge Base.
Conclusion
Sapphire AI Assistant is your AI-powered support companion, ready to assist you with your queries and provide timely and effective solutions. With direct access to our up-to-date Knowledge Base, Sapphire AI Assistant is tailored specifically to SapphireOne. We invite you to take part in the trial and experience the benefits of this cutting-edge support chatbot.
You can review all our latest version and Release Notes through our new Knowledge Base. If you have any questions please do not hesitate to contact us – we're always here to help!
Tags : -