November 19, 2019 * Loren at 8:06 am
Australia Post API + SapphireOne transform your Business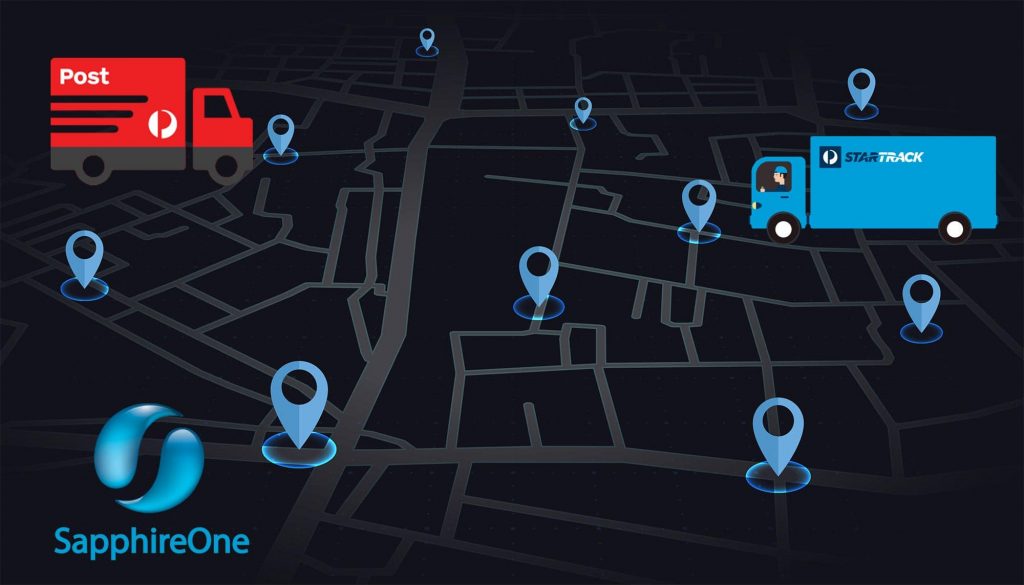 Create a first class delivery experience with SapphireOne and Australia Post using our integrated API.
The API Integration with Australia Post and StarTrack enables the ability for the API to provide a list of available services and rates to choose from. Lodge orders, print labels, dispatch your parcels and provide tracking information.
SapphireOne Integration with Australia Post API
Getting started with Australia Post's APIs in SapphireOne is easy. SapphireOne seamlessly integrates with numerous Application Programming Interface (API) and have partnered with StarTrack, Brandscope, Shopify, Stripe, ATO, OANDA, PayPal, SPS Commerce to name just a few.
Implementation of Australia Post and StarTrack has brought tremendous success to our clients. It gives the clients more flexibility and control over parcel shipping and logistics.
We are integrated following modern RESTful principles.
Hague Haswell of Timbecon says about API Australia Post + SapphireOne:
"The Australia Post API changes that we are making at Timbecon is going to save us a whole working day each and every day.
We have four people working in Mail Order department, so that's going to save 25% of our labour that is currently being wasted on manual order processing just by using the Manifest API in Sapphire One.

It's quite time consuming the way that we do it at the moment in terms how we process – now we lay all the orders out on the bench and somebody has to go through and check it manually, then once packed all the paperwork goes to someone else – making each order a three-person process.

What's going to happen now is one person just goes out and picks the order, puts a single order on the bench, scans to check it, it then gets packed into the box, with the dimensions and weight put directly into the system and Bang! It's done!

The new process is saving at least 25% of our picker's time but on top of that, it is going to improve the accuracy of close to 100 percent.
The only way that we're going to be able to get it wrong is basically if the barcode is on the wrong product. That may happen from time to time, but the likelihood is very low because much of the product is barcoded by supplier. Previously there was also a huge amount of management time fixing picking errors that will be almost completely eradicated.

We're probably saving 25% upfront and about 10% on the fixing up of the errors, so that's a massive saving of almost a third of someone's time. The great thing for us is that we're not going to reduce staff, instead we're keeping the same staff and this will allow us to be able to get the orders out more quickly, which is creating a better customer experience and increases repeat orders.

This was one of the driving things of the reason why we wanted to go with SapphireOne because we knew that they would be able to deliver this massive increase in efficiency once the system was implemented and its been fantastic."
Read a Testimonial
For a sneak peek at the full capabilities of an ERP, CRM, Accounting Software and API check out Sapphireone and request for a live demo, its everything you'd ever need to make management a breeze.
Tags : -