May 26, 2020 * Archana at 8:32 am
Make Your Life Easier with SapphireOne's Integrated Document Management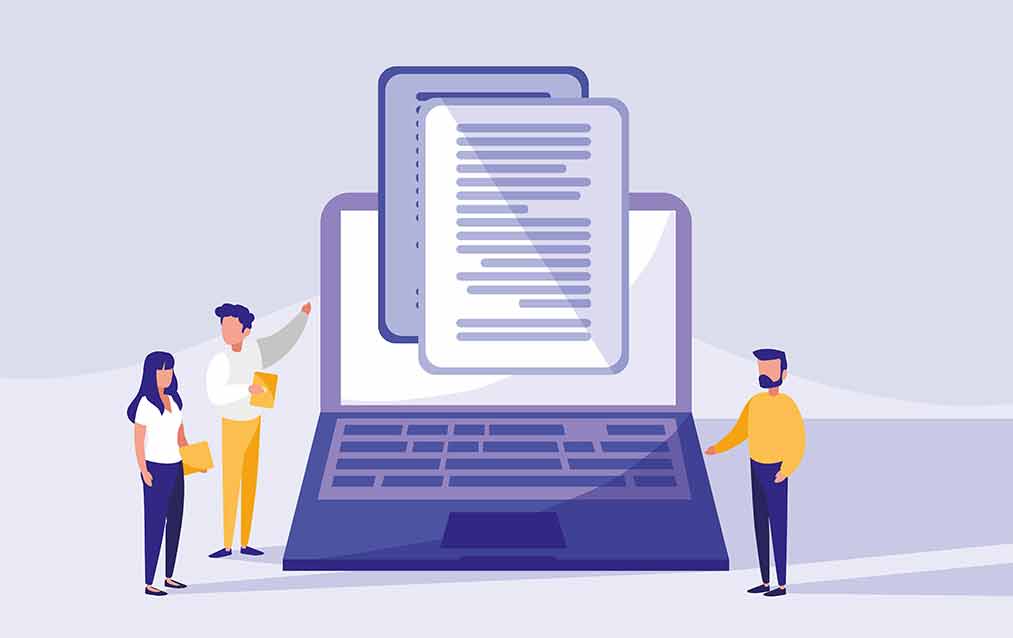 Some more so than others, but nearly all types of transactions involve paperwork needing to manually be sorted through and filed appropriately. This process is time-consuming and quite frankly, not very exciting for any accounting team member. However, SapphireOne has developed a solution readily available to your company as it offers an ERP software application with an integrated document management.
An ERP framework is a versatile accounting tool that supports the incorporation of different segments of any day-to-day business, ranging from processing of orders to managing inventories and shipments etc. Metaphorically speaking, an ERP software is the 'Swiss army knife' of data management. If it is coupled with an integrated document management system, the process of filing any paperwork stemming from various business activities becomes a walk in the park, as the two components work hand in hand to facilitate efficient and effective document management for any organisation or company.
The Benefits of Integrated Document Management
There are five distinct advantages for you and your company related to adopting SapphireOne's ERP solution in respect of document management tasks such as sorting, searching and filing:
1. Time- and Labour-Efficient
An ERP system with the capacity for integrated document management allows you to conveniently sort and file large amounts of paperwork created by various transactions electronically with ease. The process also becomes much less labour-intensive, meaning your accounting team can shift their focus on more productive tasks.
2. Fluidity and Departmental Integration
The ERP solution offers the possibility of making your company function like one single beehive, interconnecting it on all fundamental levels and consequently, enabling instantaneous sharing of information between all departments, which leads to a high degree of fluidity that is desirable for any type of business. For instance, the customer service team will not need to contact the accounts department anymore in order to retrieve details on inventory, locations, taxes, customers or any other relevant information. Instead, any department can access all data directly via an ERP dashboard.
3. Privacy and Security
Any integrated management of documents via an ERP software application enables the implementation of a risk-stratified security protocol for accessing sensitive information contained within them. As a result, you can effectively specify and monitor who is able to, as well as who actually accesses, any protected data.
4. Lower Management Expenses
Unlike manual processes of organising, filing, sorting and searching paperwork, electronically managing documents incurs no additional expenditures for printing and storage of such. Further, it also reduces the need of allocating valuable human resources to tasks such as searching and filing of documents, as these can be attended to electronically i.e. in a more efficient manner. A reduction of paper consumption also has the positive outcome of improving the eco-friendliness of your company.
5. Improve Decision-making Process
An ERP compatible with integrated document management enhances your as well as your employees' decision-making skills. By easing the access to all relevant data and information pertaining to branches such as sales, expenses and general transactions, all possible options and outcomes can be weighed up. Resultingly, the decision-maker can rest assured that the ultimate outcome is based on a foundation of thorough research. It is essentially the accumulation of such critical decisions that determine the fate of a company.
The integrated document management system offered by SapphireOne excels with its capacity of attaching documents to transactions and all major tables. If you would like for your business to be able to take advantage of all the aforementioned benefits, it is as easy as implementing SapphireOne's world-class ERP, CRM & Business Accounting Software. Please contact us to request a live demo and/or read the testimonials from our long-standing clients.
Tags : -