March 11, 2020 8:31 am | by Archana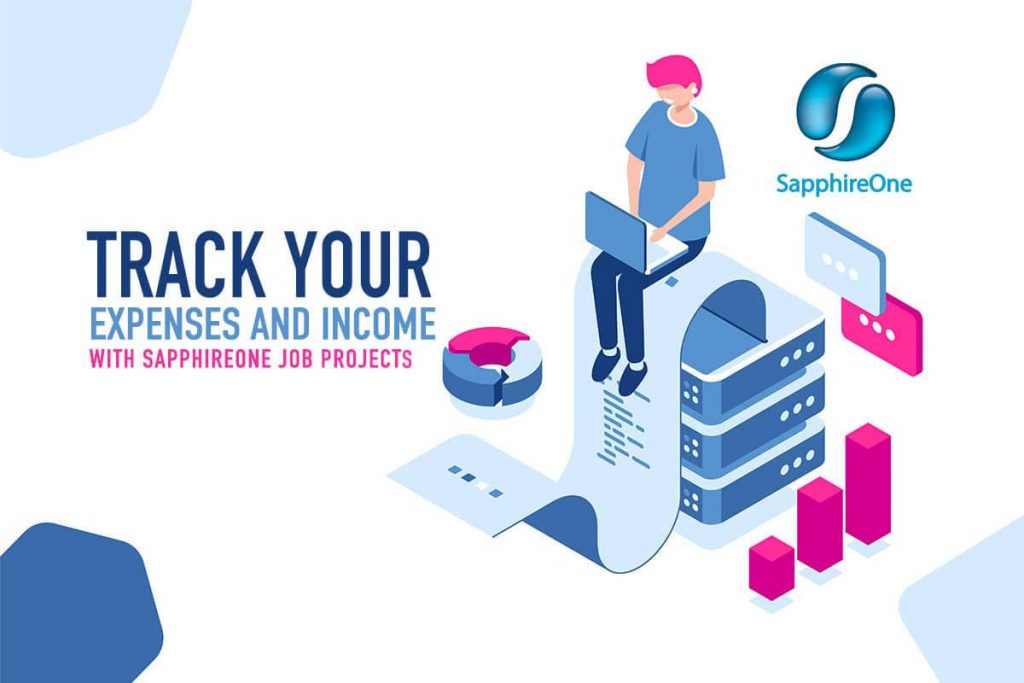 An expense tracker can simplify how you record your income and expenses, especially when one of the biggest challenges of running your own business is keeping on top of your accounts.
SapphireOne has a module named Job Projects which allows for an even greater level of control over the tracking of revenue costs, inventory and resources which are related to a specific task or job. The reason for the title Job Projects is because the activity or function may be either a Job or a Project, and in either case the tracking of costs and income is required for it. The job projects mode is designed to be adaptable to your individual business requirements. SapphireOne job projects will provide for a level of control over your costs, including materials and labour, to allow greater flexibility over the production process, so as to maximise project margins.
Easily manage the project income, billing and track costs
SapphireOne contains complete project management functionality that allows users to set up Project Tasks and manage the use of resources and inventory. The Job Project module of SapphireOne is used to perform all tasks involved with managing the project income billing and to track costs.
In SapphireOne Job projects can be set up as a standalone item or activity within the SapphireOne system and is then referred to as a Job Project. This may also be linked to a Parent Project. Once it has been linked to a Parent it will be referred to as a Child Job Project. There are a number of tools available for the management of Job Projects or Child Job Projects in SapphireOne.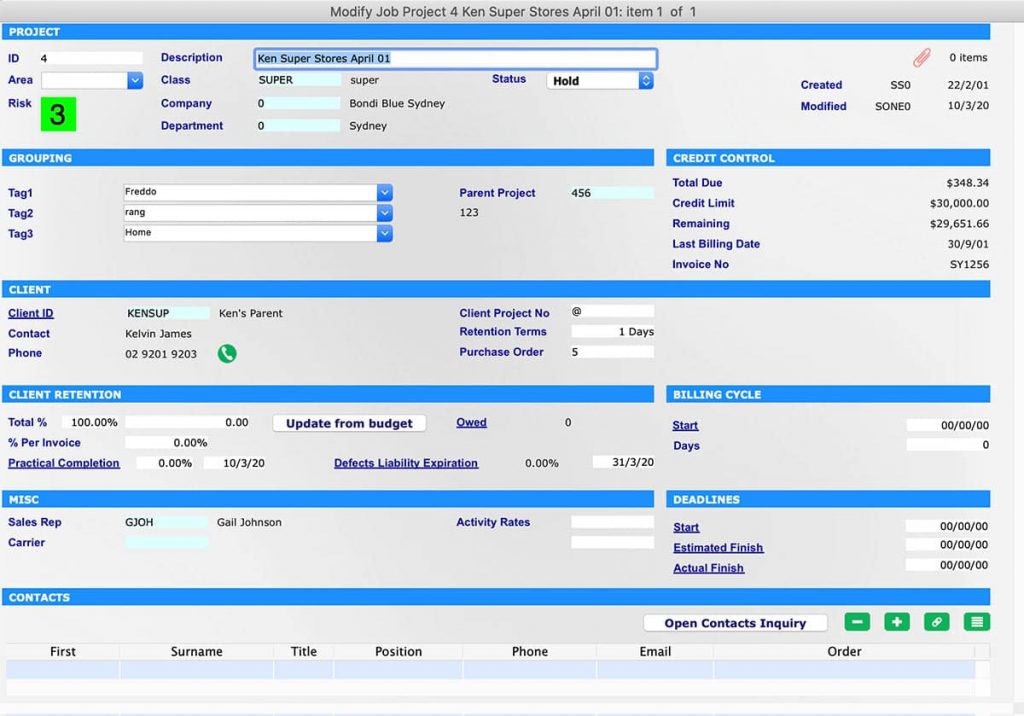 Project Area :
This area displays the details for the Project including ID, Description, Class, Department, Status and Risk level.
Grouping :
Grouping area display three tags which can be used for grouping and sorting purposes for better management. In addition of grouping, this area also contains a data entry field which will allows the user to enter a Parent Project. If there is no entry in Parent Project data field then the system will consider that this particular job/project is a standalone Job Project. However, if there is a parent project and then this Project will be considered as a Child Job Project.
Client Area:
Retention is an important function in Client area. Retention is security held by a procuring contractor to guarantee the performance of a supplying contractor and in particular to safeguard against defects in the event that the supplying contractor fails to satisfactorily rectify them. If the project has a as a percentage then it can be entered here.
Credit Control area:
If Client information is entered into the Client area, the system will access the Client's record and display their credit details in Client Control area. This displays the Clients Total Due, Credit Limit, Remaining credit, last billing date and Invoice number in real time derived from client's master record file.
Using the Job Project functionality of SapphireOne, Business intelligence can be accessed on profit potential at all times during the stages of production.
For a sneak peek at the full capabilities of an ERP, CRM, Accounting Software and API check out Sapphireone and request for a live demo, its everything you'd ever need to make management a breeze.
June 21, 2019 2:30 pm | by Archana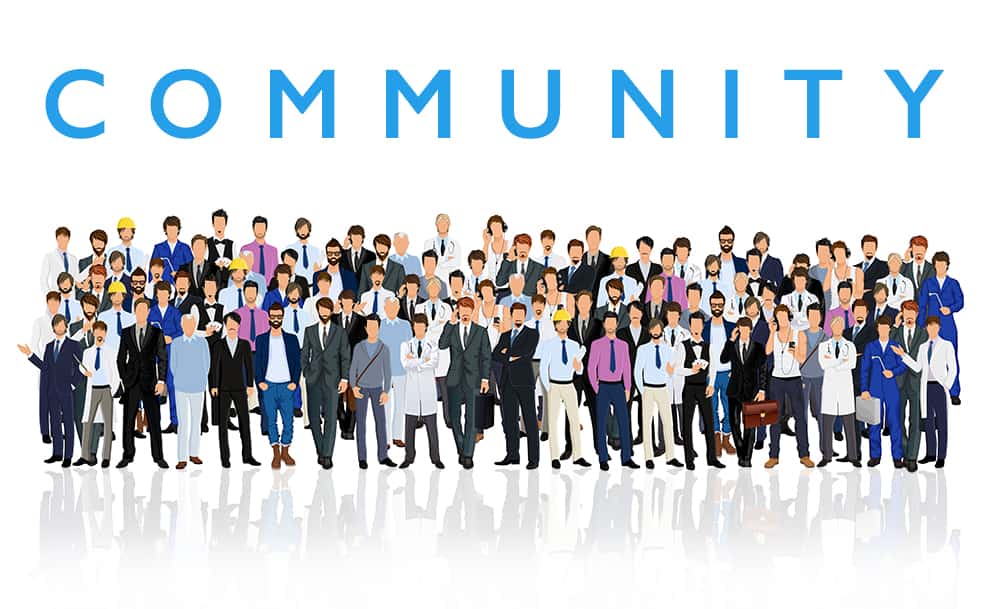 IT'S ARRIVED! SapphireOne would like to introduce a new resource for you called SapphireOne Community. This is a central place where our clients and users can access the latest guides, interactive manuals and step-by-step videos of our SapphireOne application.
It's a great place to share, connect and ask questions on your ERP Accounting needs.
What to expect in SapphireOne Community
New features, release notes and latest versions will be listed on this Community platform to keep you ahead of changes.
To launch, we have been working on the Accounts Mode. Take a look at the easy to follow, intuitive overviews with tips and shortcuts that are bound to ensure working with SapphireOne is faster and more productive.
What's to come- the rest of SapphireOne guides and videos on our 8 modes. These include Inventory, Job Projects, Payroll/HR, Assets Management, Management, Utilities and Workbook. Web Pack, Market Pack, Web POS and Release Notes will also be featured in detail giving you, the user a simplified way of learning.
Can't find the information you need? Take a look at our Frequently Asked Questions (FAQ). Prefer to speak to one of the team? Fill in our form and we'll be in touch.
The best part of Community- it's online, allowing you access 24/7 on any device!
Discover now SapphireOne Community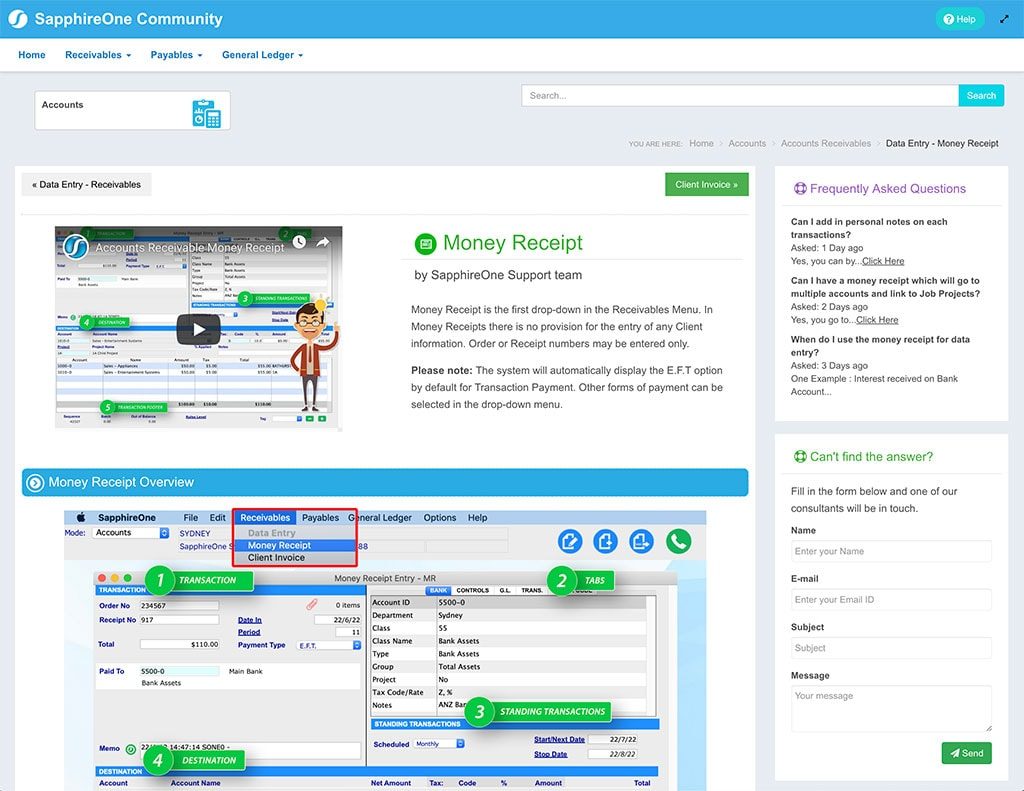 In the meantime, rest assured our manuals are still available on the FTP server until the content is transferred into our Community site. The manuals are continuously updated with new and exciting features and are a tremendous guide for training and reference purposes.
To access the manuals, go to FileZilla, connect, then click on the Public Folder. In the SapphireOne Manuals folder you will find a list of the current versions. Highlight and drag the manual you would like to transfer to your desktop.
Click for more information regarding improvements and features within the latest release of SapphireOne ERP, CRM, DMS and Business Accounting Software Application. Alternatively, contact our office on (02) 8362 4500 or request a demo.
November 9, 2018 3:18 pm | by Archana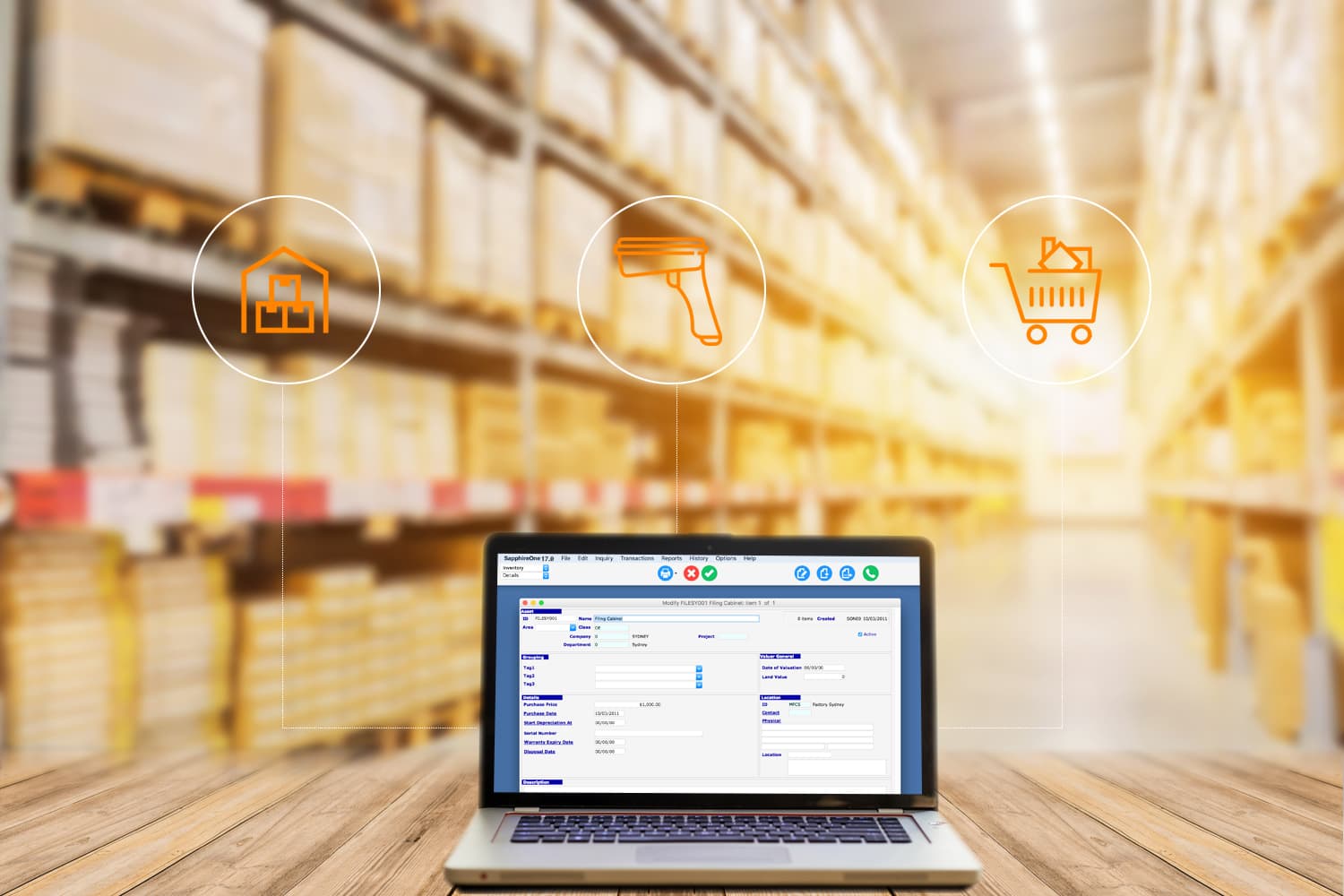 In simplified terms, inventory management allows organisations to see all the small moving parts of its operations thus ensuring they make better decisions and investments. It is a key element in business today, and an ERP software provides an integrated approach to business planning and operations. Over-inventory or under-inventory will affect your finances and can damage the overall health of your business as well as business opportunities.
The SapphireOne ERP Business Accounting application ensures you have the integration you need to help you make quick decisions and avoid mistakes. The inventory management module assists you in managing your finances, logistics, operations and inventory management, to maintain accurate records of stock all in one central repository.
Obtain a powerful solution for the accurate control of stock, inventory management, from ordering, manufacturing, right through to sales and delivery with SapphireOne ERP Accounting application
A shortage of stock will result in dissatisfied consumers, with a flow on effect of less sales and greater handling and delivery charges. The all-in-one SapphireOne ERP Business Accounting application solution integrates the organisation to working within the one data file, with access to real-time data to make it easier to monitor and control movement of stock.  Accurate reporting gives you the flexibility necessary to meet changing demands. The ERP will ensure you have better control of your stock and its movements by improving efficiency across multiple departments and operations in the supply chain.
Obtain a complete view of inventory management under one application platform
SapphireOne helps you to view inventory and track items in one application. All departments are integrated and receive instant visibility from entry of inventory as raw materials to their exit as finished goods to the suppliers/customers. This real-time visibility across the operations and supply chain provides the necessary planning tools to help you make better decisions.
Avoiding over and understocking
SapphireOne ERP application gives you real-time data to instantly see surplus or shortage in stock and react accordingly. This manages stock optimisation and inventory control and keeps track of the items that are selling quickly. Pre-built automated solutions are within the SapphireOne ERP application to help with streamlining of all stock activities.
Get smarter warehouse managing techniques
Correct warehousing techniques ensure the management of multiple sales and logistics channels. It coordinates movements of goods in and out of the organisation warehouses.
SapphireOne ERP application facilitates order and operating delivery flows with automation, multiple tracking options to access bin locations, centralised database and advanced picking methodologies. This will improve warehouse productivity via labor efficiency, decreasing inventory levels, increasing order fulfilment and reducing order cycle times.
SapphireOne ERP application provides speed and visibility across the supply chains within the organisations
Without control of the supply chains as they grow more complex and global, organisations today risk extended lead times, running out of stock, delayed deliveries or complete stoppage of production. Ensuring the right stock is at the right place, right time, is critical to managing supply chain volatility.
SapphireOne ERP application mitigates these challenges by giving you control, speed and visibility. Automated processes, expanded insights, BI (Business Intelligence) Dashboards enables you to find patterns rapdily and use the data to further improve your company's offering. Real-time data and visibility within a centralised database ensure accurate management of supply chains and operations.
Helps in responding faster to customers through real-time information
With customers being your most valuable asset, it makes sense ensuring their demands are met in a timely manner. SapphireOne ERP application delivers real-time data in one database across the organisation, so goods and level of service are kept at an optimum level. Our ERP system has all the information integrated and ready, so you can respond quickly on important decisions on what to do now or in the future.  Queries regarding product availability or managing inventory management can be dealt with accurately giving your business the competitive edge.
SapphireOne ERP application helps in forecasting future stock needs with precision and accuracy for your inventory management
Stock management allows you to properly plan your stock needs. Stock quantity must be accurate so you can forecast in a timely manner. SapphireOne ERP application ensures you have real-time data to gain the confidence you need to forecast demand. Our inventory management module will highlight specific demands of stock, track turnover, in turn will help with forecasting and ordering of the right quantity. Data analysis and rich reporting features ensures you can deliver precise demands, accurate forecasting and predictions.
Plan your inventory with SapphireOne ERP
Avoid all your inventory pitfalls with SapphireOne ERP Accounting application. Planning will improve profits through reduced inventory cost structures. SapphireOne ERP application has automated order replenishment and with the functionality of real-time data, surplus inventory is spotted immediately. Inventory turnover with the ability to drill down to tracking segments of inventory, improves your supply chain efficiency and productivity.
October 29, 2018 10:08 am | by Archana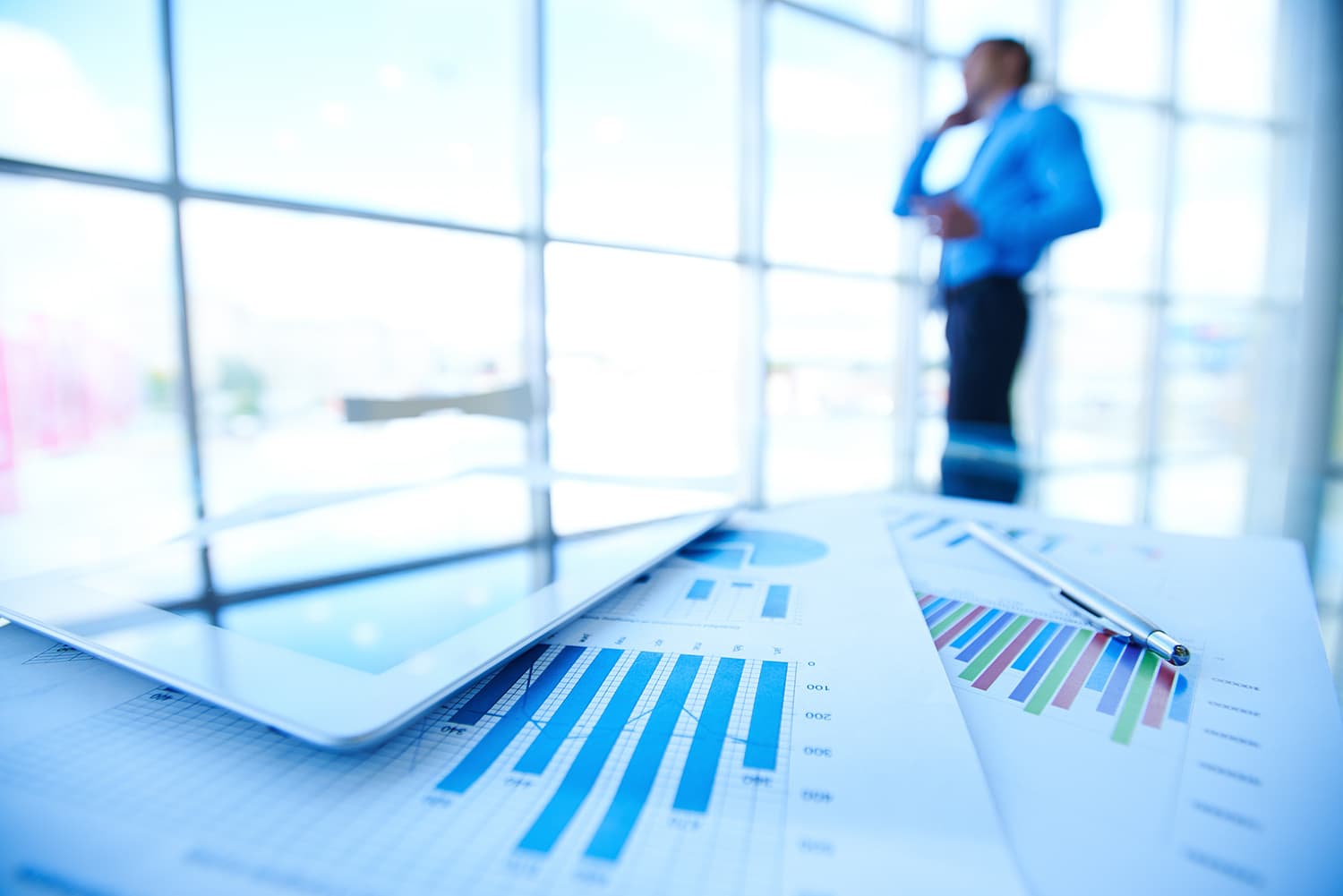 SapphireOne ERP application has the ability to drastically reduce the amount of labor necessary with automation of reports, and also increase efficiencies in many other areas such as manufacturing.  Flexibility of processes, smart inventory management and planning empowers the business owner to make better, more informed decisions.
SapphireOne automates business reporting by taking orders, tracking inventory, processing and shipping orders
The SapphireOne sales menu allows you to create a quote, convert it to a client order, produce a picking slip, packing slip and client invoice. The inventory management module automates inventory distribution, control and tracking. Enterprise-wide visibility, access to real-time data, mobile technologies ensure processing and shipping of orders are streamlined.
Shipping complete orders on time
Customers today are becoming more demanding and less forgiving when orders are not fulfilled correctly or on time. Integration is the key and with more and more businesses outsourcing their shipping, SapphireOne ERP allows you to connect with external partners.  This ensures all systems communicate with each other, so stock, order and shipping information are in synch.
Standardising business reporting processes
ERP systems are tools that enable organisations to standardise business reporting as they offer rich functionalities based on best practice. SapphireOne continuously invests in research and development to ensure your inventory management software in our ERP application empowers your business reporting.
Improving inventory accuracy
SapphireOne ERP application provides in a single location, real-time data on stock, orders, production, shipping, and customers. Customised reporting and dashboards enable management to track inventory and plan for future growth.
Reduction in administrative costs
SapphireOne ERP application streamlines your business reporting process by centralising and automating which translates into enormous time-saving implications and reduction in administration costs. Efficiency is increased using a single database by cutting down on double-entry, and automation of daily tasks increases production and accuracy.
Reduction in operating costs 
SapphireOne inventory management was developed to reduce costs in the supply chain. Improved communication with real-time data, inventory control and increasing employee efficiency through standardised practices all translate to reducing operating costs.
For more information regarding improvements and features within the latest release of SapphireOne ERP Business Accounting Application please contact our office on (02) 8362 4500 or request a demo.
August 17, 2018 5:04 pm | by Archana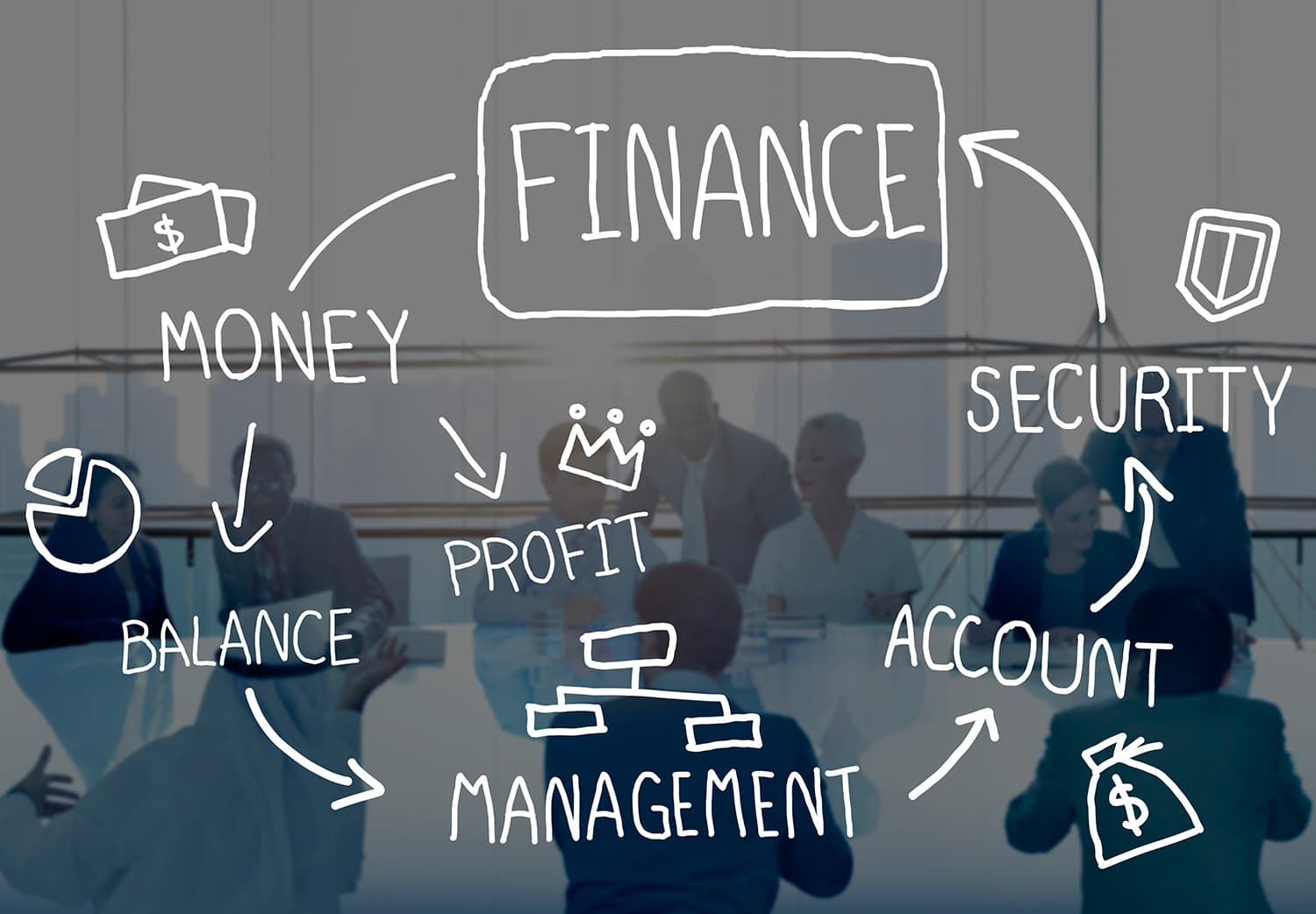 In a data-driven world, having solid and reliable data is critical to manage your business. But the real challenge lies within converting the data into actionable intelligence, to ensure it's useful and easily understood by your employees.  You need business intelligence to assess, improve performance and drive strategies to ensure your organisation has a competitive edge. With the right tools and techniques, you will stay on top of your business and ahead of the game.
SapphireOne has developed an Enterprise Resource Planning (ERP) system that's not your average ERP system preloaded with jargon reporting tools, but a simple, logical and effective way to achieve your desired goals.
SapphireOne ERP is part of their CRM and Accounting software suit which includes modules in Accounts, Inventory, Job Projects, Assets, Payroll/HR, Management, Utilities and Workbook…. that are life changing.
Improve efficiency of resources in the delivery of organisational services with SapphireOne Management Reporting system
SapphireOne Management Reporting System (part of the ERP system) enables you to influence and play a key role in shaping your profitable business strategy. The scope of the system is extensive and designed to improve decision making, management effectiveness and efficiency of resources in the delivery of organisational services.
A key functionality of the SapphireOne ERP- Management Reporting System is automation of your traditional bookkeeping or accounting activities. This provides management with the tools to develop and formulate the right business decisions such as; identifying problems, evaluating and implementing alternate solutions and reviewing implementations.
The SapphireOne ERP- Management Reporting System will also generate effective management reports that streamline and enhance your business operations. Our system has undergone continuous development and transformation over the years making it a robust platform for reporting and management.
SapphireOne ERP, CRM and Accounting software suite is an extremely versatile product with the ability to adapt to any necessary requirements requested by the user. SapphireOne is very proud of the ongoing relationships we build with our clients; our development and support teams are on hand to assist and guide you every step of the way.
Take a look at a testimonial from Mark Fawcett, Ballarat Bolts and Fasteners. SapphireOne has provided support since the beginning, is an integral part of their business growth with systems like our SapphireOne ERP- Management Reporting System.
For a sneak peek at the full capabilities ERP, CRM, Accounting Software, Human Resources, Payroll, Assets and Document Management,  check out SapphireOne and request a live demo, it is everything you'll ever need to make your company management a success. Know more about us.
July 25, 2017 10:05 am | by Archana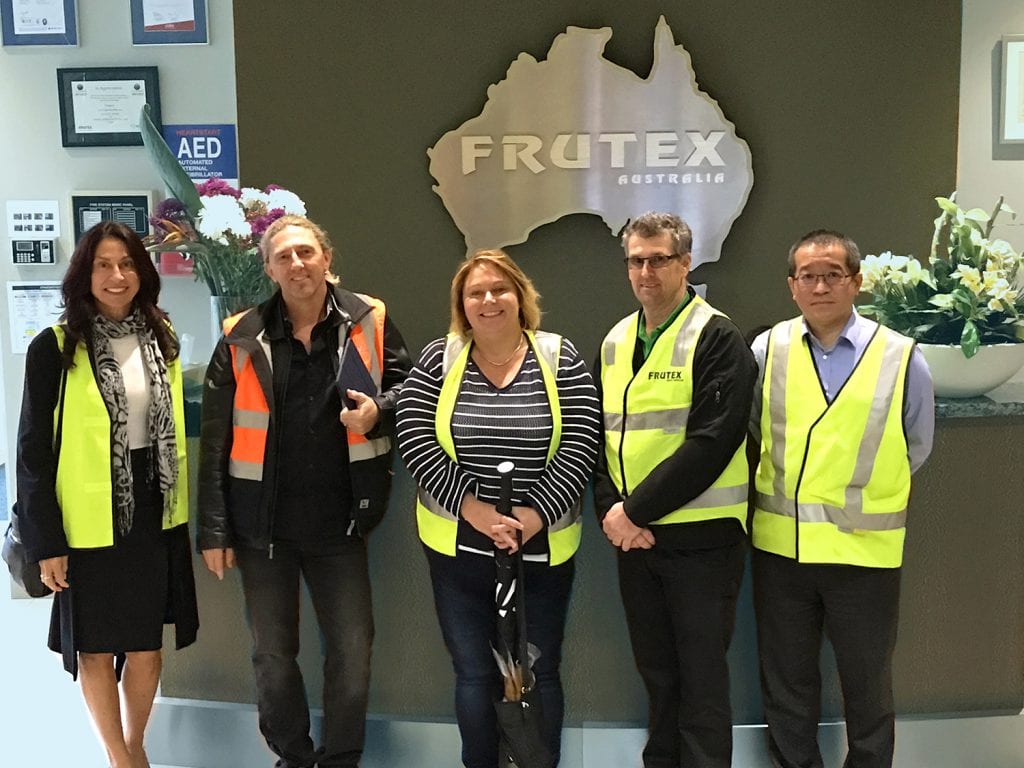 The decision of which ERP system best suits your business is not an easy one and an onsite visit helps. There are a lot of things to consider when you want to implement a new ERP system. Implementation takes months, sometimes years to fully integrate into your organisation's information system.
It can be challenging to change your current business systems. The decision is not to be rushed into until you have done your research. SapphireOne provides you with options, so you can see how well it will fit into your organisation. If you want to see a real life example of SapphireOne in action, we can take you for an Onsite visit.
On average, ERP solutions are in operation for ten years and a successful partnership between a business and their ERP vendors can last decades.
Frutex Australia is one of our long term clients and have been using SapphireOne since 1999.  Frutex is a major player in the food industry. Their company is a technology leader in the food industry, investing heavily in state of the art plant and equipment. They utilise a steam sterilisation manufacturing process. This process is the largest in the southern hemisphere.Frutex manages multiple companies utilising separate SapphireOne data files.
On 12th July 2017 SapphireOne conducted an on site visit with a potential client to Frutex Australia.The Frutex site is 60,000 square metres including their Corporate Head Office and 6 warehouses. We toured the site on a golf buggy as the site is too large to walk around. We inspected their Manufacturing and production lines. They have multiple grinding and blending facilities for all their spices.
One of the six warehouses is a bulk storage facility which is stacked 7 pallets high. The Frutex Server room facilities use a significant amount of battery power run by solar panels on the top of their corporate head office.
During onsite visit, The potential client found it to be extremely informative and Harry Magiros the IT and Marketing Manager for the Frutex Group of Companies, was an excellent host.
The SapphireOne financial packages is an industry leader in both functionality and features at an extremely affordable pricing. Discover how SapphireOne ERP, CRM and Business Accounting software suite can help your business by requesting a live demo today.