December 4, 2018 4:17 pm | by Fiona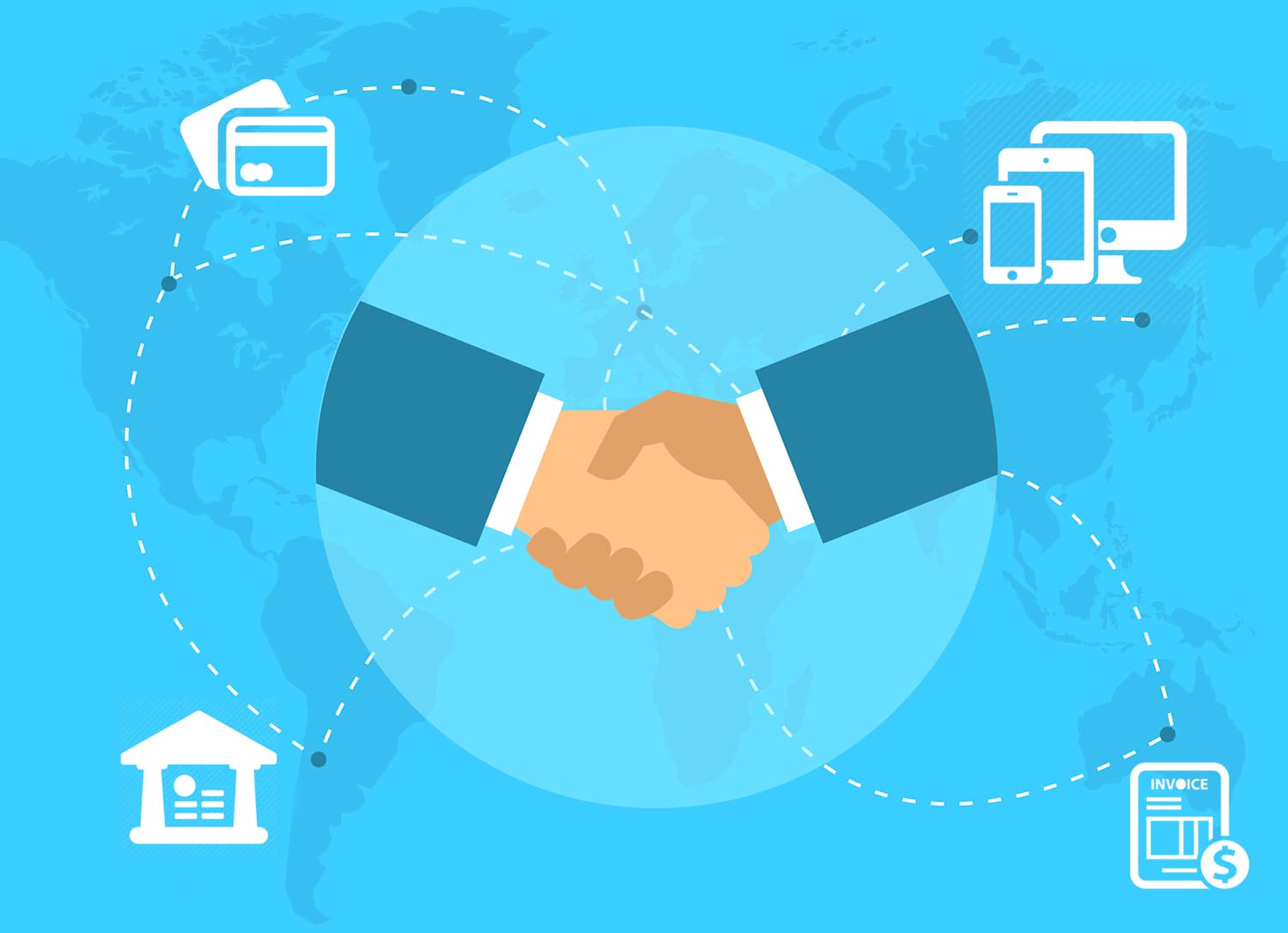 We all would like a high cash flow business, and with the era of instant gratification it makes sense to accept online payments. Online payments save time, are fast and hassle-free offering no more lengthy and often arduous payment processes. To ensure your dollars continue to flow, you need your customers' purchasing experience to be seamless and a positive one. This is where payment gateways come in, they help you finish the sales process by facilitating payment options.
Payment gateways authorise the payment by credit cards for online retailers, brick and mortar stores and ecommerce ventures. They protect credit card details by encrypting the information it holds. This process ensures personal private details are passed securely between the customer and merchant.
SapphireOne has partnered with the payment gateway Stripe and added the new feature of credit card payment into Accounts Receivable. Stripe is a payment platform that allows you to receive payments anywhere, anytime.
Sapphire Web Pack for on-the-go mobile payments or SapphireOne client-server desktop for online payments, ensures you'll never miss accepting a payment again.
Quick and simple steps to accepting payments with SapphireOne ERP Application, Sapphire Web Pack and Stripe
We have programmed Stripe into SapphireOne ERP and Sapphire Web Pack so you can experience fast and seamless integration.
Getting started:
Create a Stripe account or log into your account
Connect your Stripe account with SapphireOne
In SapphireOne go to Accounts Mode
Select Receivables in the top tool bar
In the drop down menu choose client receipt
In the Payment Type drop down menu choose Credit Card
Enter in the credit card details and press the blue PROCESS button above the Card Type
Stripe will process the payment for you, send back a receipt for your records
For processing away from your desk, open Sapphire Web Pack
Go to Client Receipt
In the Type drop down menu select Credit Card
Enter the credit card details and hit the green PROCESS button underneath
In the Payment Process screen you have 2 options:

Save only- for payments to be saved into the database and processed later OR
Save & Process- for payments to be saved into the database and processed straight away.

Stripe will process the payment for you, send back a receipt for your records
For more information regarding improvements and features within the latest release of SapphireOne ERP Business Accounting Application please contact our office on (02) 8362 4500 or request a demo.
June 19, 2018 5:09 pm | by Linda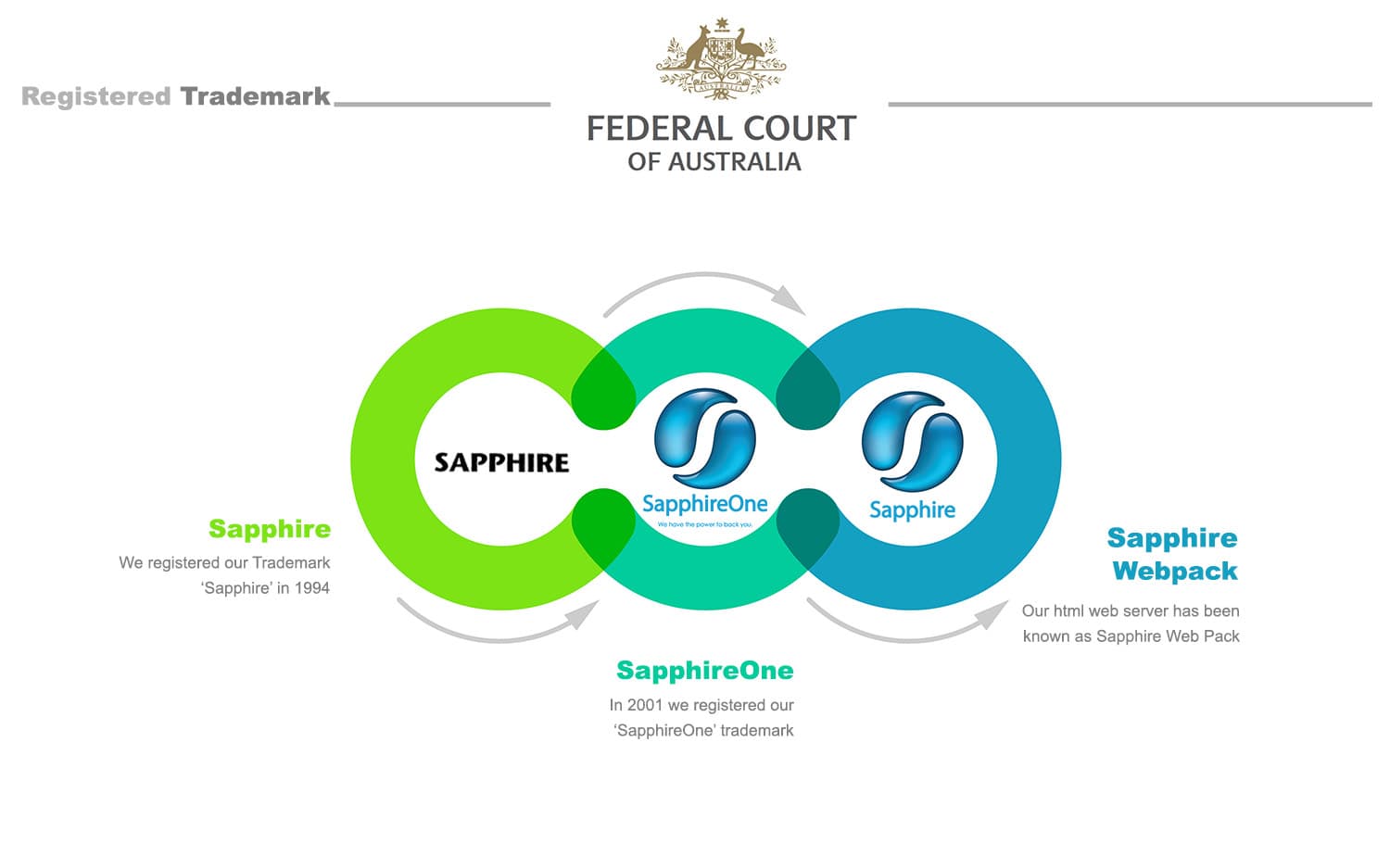 In May 2017, Justice Bromwich in the Federal Court of Australia made orders restraining Sapphire Systems Pty Ltd from infringement of our Sapphire Trade Mark (a copy of the orders can be viewed at this link).
An order was subsequently made that Sapphire Systems was required to pay us $20,000 and also pay our legal costs incurred in the proceedings.
Our company SapphireOne Pty Ltd was delighted to have its concerns of unauthorised infringement of its intellectual property rights vindicated in such a fulsome way.
We were represented by the following legal team:
Bart Adams of Adams & Co Lawyers  
Barrister Andrew Fox 
www.5wentworth.com.au/junior-counsel/andrew-fox
Barrister Anna Spies   
www.5wentworth.com.au/junior-counsel/anna-spies
SapphireOne is an Australian company distributing globally providing an all-inclusive software application for managing Enterprise Resource Planning (ERP), Contact Relationship Management (CRM) and Document Management System (DMS). These offerings consist of a standalone Single User application named Sapphire, our Client Server application named SapphireOne and our Sapphire Web Pack solution. With our clients established globally, SapphireOne has been providing business freedom since 1986.
We registered our Trademark 'Sapphire' in 1994, this was our first Trademark registration initially registering it in Australia.
In 2001 we registered our 'SapphireOne' trademark. The additional name was brought about by the merger of the Sapphire Financials, Sapphire Assets, Sapphire Point of Sale (POS) and Sapphire Payroll Human Resources (HR) into a single application, hence we added the 'One' to signify the unification of all four applications into one.
From this point onwards our Single User standalone application has been known as Sapphire, our client server application has been known as SapphireOne, our html web server has been known as Sapphire Web Pack.
For a sneak peek at the full capabilities ERP, CRM, Accounting Software, Human Resources, Payroll, Assets and Document Management,  check out SapphireOne and request a live demo, it is everything you'll ever need to make your company management a success. Know more about us