October 21, 2020 9:11 am | by Maddie Kent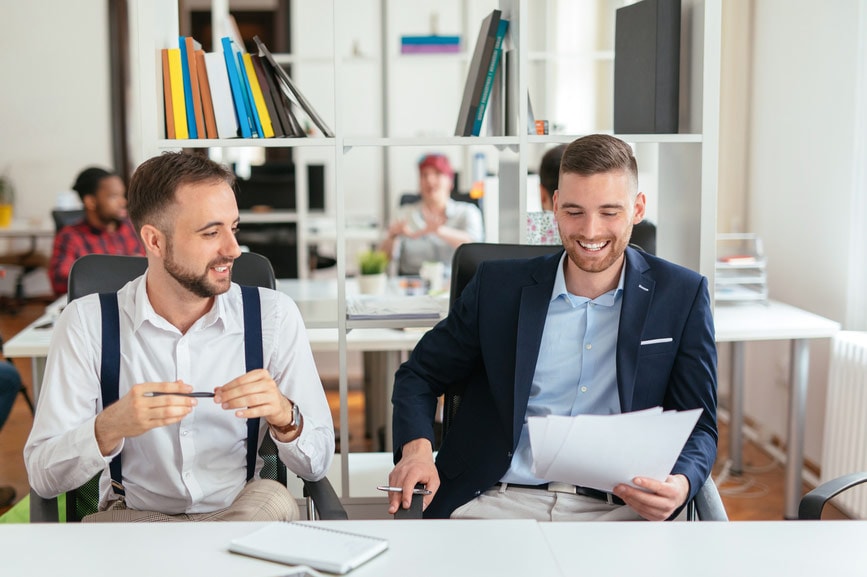 Simple steps to successfully transition Accounting ERP systems and get the most out of your new software experience.
There is a certain amount of resistance to change that is a natural part of being human. Even when we know that the change will ultimately result in a positive outcome for us, it can still stir up some anxiety and apprehension. Now while there are those individuals amongst us who thrive in an environment of change, they are usually the minority, and when faced with the task of an impending software transition there is bound to be a little resistance even amongst the best of us.
This is where Change Management comes in, and can be an extremely useful tool in calming the nerves in yourself and your employees during times of software transition. Change Management encompasses the best collective practices for successfully navigating large-scale changes within an organisation on both the group and the individual level, and is something a company should always consider implementing during transition periods, particularly during the implementation of a new ERP accounting system.
A smooth transition to a new system starts with preparing your staff for change and guiding them through the process from start to finish. Below we have put together our tips to help you incorporate Change Management principles into your software implementation plan, and recommend that all our clients transitioning to our SapphireOne software application follow the below tips to ensure a smooth transition and get the very best out of your new software experience.
Commitment and effective communication from the top.
First, and most importantly, your business' executive team must be vocal supporters of the new ERP software system. The leadership team must fully understand why these changes are necessary and give their full support. Key points need to be articulated as to why your current software system is not supporting your company as a whole – how it is negatively affecting your team, your processes, your clients, etc.
Once the leadership team understands and trusts that this change is necessary for the growth of the business, the next part will be to make sure leadership communicates this effectively. Employees follow the lead of their managers, and managers will follow the lead of the executive team. If the executive team understands and is talking about the benefits of the new software, the message will filter down to the managers and then throughout the rest of the employees of the company.
With the executive and management team taking the lead, these changes then need to be communicated with the staff. Make sure that all employees are aware of the upcoming changes, and that each employee understands what their personal involvement and responsibilities will be. Talk up the benefits of the new ERP software – if it is going to save employees time and solve recurring problems, make sure all employees are aware of this.
Establish a dedicated internal team.
The next step is getting together a dedicated internal team. You will need individuals from all departments of your company, whose job will be affected by the new software, to ensure that the system meets the needs of the whole firm and not just one department. Having this team will allow you to have a spokesperson from all areas of the business, and ensure that everyone's needs are being represented and addressed.
At SapphireOne, we work to uncover who the key audiences in your company are who will be using the new system (e.g. consultants, project managers, sales, etc) and what their individual success criteria is. We will discuss what each audience wants from a new ERP system, what success looks like for them, and what information or measurements they are expecting to see. During our demonstrations and training sessions, we will then speak to each audience and demonstrate how our solution supports their individual needs and measures to make sure everyone has a complete understanding of how the new ERP system will positively impact their job.
We highly recommend that our clients have an appointed internal project manager. The in-house project manager has a large and important role to play, as their job will be to oversee the implementation and rollout of the software throughout your company. The project managers communication about the software transition should always be decisive and enthusiastic, as we all have experienced how enthusiasm and positivity can have a contagious effect on employees, especially during the training phase of the new software.
Don't cut corners on training.
Cutting corners and resources on training staff in the new ERP software will almost always lead to frustration and failure. Software is not always intuitive, and it is important to invest the proper amount of time required towards training, to be sure that at least one employee in each department completely understands the new system. These particular employees can then act as champions within each department, and make sure that every user can have the training that they need.
At SapphireOne our training sessions are conducted over Team Viewer, in one-on-one or group demonstrations. We set up what we call a 'sandbox' test system in which we input our clients live data to give them the ability to do real data entry, bank reconciliations etc using real client information. This allows our clients to practice and learn the new ERP system with their own data before going live. Our training process takes as long as each individual client feels they need, and we also offer continuous on-going support as part of our yearly maintenance costs.
Be realistic about your implementation timeline.
Everyone wants to get the new software system implemented as soon as possible and take advantage of the new features, however it is important to remember not to rush through the implementation process. The implementation and training process is key to ensuring that you and your company benefit from the processes and features that your new ERP software has to offer.
For a smooth software implementation it is important to plan for a transition phase. This transition phase should begin several months before the final migration date. This transition period will give you time to test the new system is tracking data in the same way as your old system, and allow you to test transactions in your old and new systems, review the results and ensure total accuracy moving forward.
Even before this transition period, time will need to be set aside to back up all existing data – this will act as a checkpoint for you to start over and give yourself a safety net should any problems arise. It is also important to conduct multiple data checks and determine if there are any errors in your current data – clean up any unwanted data, and rectify any issues you have so that they do not carry on into your new ERP system.
At SapphireOne, we recommend choosing a final change over date where you will make the final switch from old to new system. Before you make the switch, generate a final set of adjusted financial statements at the end of the period, so that this 'clean' set of financials will be your starting point for the new system.
These preparations will all take time, however sticking to a proper implementation timeline and final migration date can relieve a lot of the stress for employees and cater to the long-term success of your new ERP software.
Consider a third-party consultant.
At SapphireOne we recommend that our clients always consider the option of working with an external expert to help with the implementation process. A third-party consultant can walk you through your particular transition, and provide advice to help make your software switchover as seamless as possible.
If you are transitioning to your new SapphireOne ERP system and considering bringing in a third-party consultant, give us a call as we are always more than happy to provide our recommendations.
Embrace change.
Yes, change is hard, but it keeps our brains nimble and ensures that we are always progressing – as humans and as a company.
Typically, organisations change accounting software every 7-10 years. If you have been on your software longer than this, or feel that your business has outgrown your current software and you need more functionality to grow, it is worthwhile to see what new ERP software is available for your business.
Fortunately, SapphireOne all-encompassing ERP, CRM, DMS and Business Accounting software caters to just this – medium size businesses who have outgrown their current small business accounting software and are looking for a new system to help scale their business and grow it to the next level. For us, this is our sweet spot.
We are not your standard ERP Accounting system, and our application includes a variety of additional functionalities that we have designed to back the growth of your business, at no extra cost. Our passion is delivering innovative software solutions that take those complex, manual tasks, and make them as simple and automated as possible, so you can focus more on growing your business.
If this sounds like you, and you feel your current software no longer serves your growing businesses needs, get in touch or book a live demo with us. We would love to chat about your business needs and how our ERP software can help grow your business to its full potential.
October 16, 2020 10:10 am | by Maddie Kent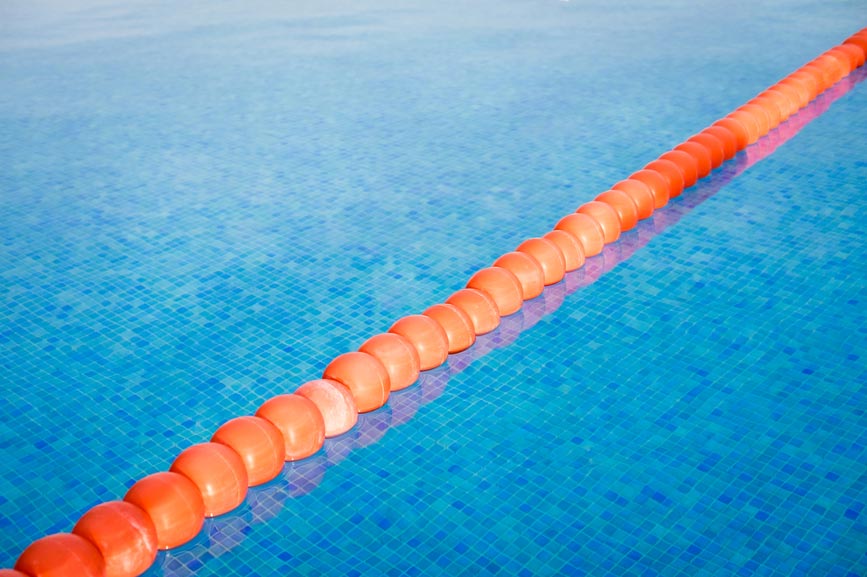 Take these easy measures to keep your data safe and protect your business today.
In today's tech-savvy digital world, the landscape of cybercrime is rapidly changing from bedroom computer hackers to much more professional and advanced organisations. These cyber criminals are highly technically skilled, and using cutting-edge techniques to breach internal data security. Our guide below outlines some simple actions you can take now to identify threats, secure your business and keep your data safe.

Cybersecurity stats from Fintech News report that phishing attempts have risen 600% since February 2020, with 75% of these attacks starting with an email. Businesses now have a large responsibility to protect not only their own sensitive information, but also the private and critical data that belongs to their employees and clients.

At SapphireOne, we take active, quality measures to ensure that we keep our customers data safe, and also encourage our clients to take their own steps to protect their accounts and personal information from external threats.
1. Keep an eye out for phishers.
'Phishing' refers to when a scammer will try and trick you into sharing valuable information, such as your passwords, PINS, credit card and personal details. The most common example is receiving an email that appears to be from a legitimate company. These emails are becoming increasingly sophisticated and much harder to distinguish the real from fake, and can include correspondence such as invoices, alerts and alluring calls-to-action.
So, what can you do about this? The best way to prevent phishers from accessing your information is to keep yourself and your employees well informed. Make it a daily habit to always verify the origin of the email, and always think twice before opening any link and attachment. Keep a special eye out for strange email addresses, questionable spelling and dodgy formatting.
2. Take advantage of unique passwords.
Never underestimate the power of a uniquely generated password. Cybercriminals are extremely creative in the way they get access to your passwords, and it's important to use unique passwords for all important services to avoid your credentials being exposed.
At SapphireOne we take password protection very seriously, and are proud to say that we are one of the only applications that have a Password Management tool inbuilt within our actual ERP system.
Here are a few ways our software is designed for maximum data security:
We have an inbuilt Password Management tool. This allows our customers to have complete control over every feature within SapphireOne, as every single functionality has the ability to be secured with password protection. This includes password protection for external features – such as computer screens, user accounts and email systems – as well as internal passwords for all functions within the SapphireOne application.


We create strong, randomly generated passwords. Our customers can choose how many characters they want their unique password to be, and the SapphireOne Password Manager will randomly generate a mixture of uppercase and lowercase letters, numbers and symbols automatically.


All passwords are updated regularly. Not only can our clients choose the length of the password, they can also set an action for the password to update and regenerate every week, two weeks, or month – ensuring that passwords are updated regularly for extra protection.


All passwords are encrypted. And, you can set a workflow on the password, so that only a particular user, group, or level of employee has the ability to un-encrypt and view the password.


We keep a record of everything. SapphireOne keeps a log file of all changes made to passwords, so there is always a record of the exact time, date and user making adjustments to any password.


We have Two-Factor-Authentication built into the SapphireOne system. Also known as 2FA, is a method of confirming your identity by using a combination of two separate components. Within SapphireOne, every time a password is changed, a notification can be sent to a chosen user to notify them of the password update.


Our clients have total control. They can activate & deactivate any password protection, on any feature within Sapphireone, all with the click of a button.
3. Make sure your wifi connection and server are secure.
It is becoming increasingly difficult for technology to stop every single threat, as vulnerabilities are emerging daily and cyber criminals are becoming more complex and adaptive. Using technologies to secure both your wifi connection and your server is a great way to mitigate these external threats, for an extra layer of protection across your entire business infrastructure.
If you are working remotely, or don't have access to a trusted wifi network, you can use your mobile hotspot instead, or even better a Virtual Private Network (VPN). A VPN is software that encrypts all connections, meaning that a cyber criminal won't be able to access your credentials or see which websites you're visiting.
At SapphireOne we recommend our clients run our application on a Standalone Application Server, sitting beyond the Firewall on a separate VPN, and a separate subnet on the switch for an additional layer of security.
To do so we recommend our clients use Fortinet, a leading provider of fast and secure cyber security solutions. Fortinet high-end firewalls provide integration and automation across your entire infrastructure, and you can rest easy at night knowing that your data is safe and business is secured with end-to-end protection.
If you are interested in learning more about all the ways SapphireOne offers security solutions, get in touch or book a live demo with us, we'd love to discuss your business needs and how our software can help.
February 12, 2018 2:00 pm | by Archana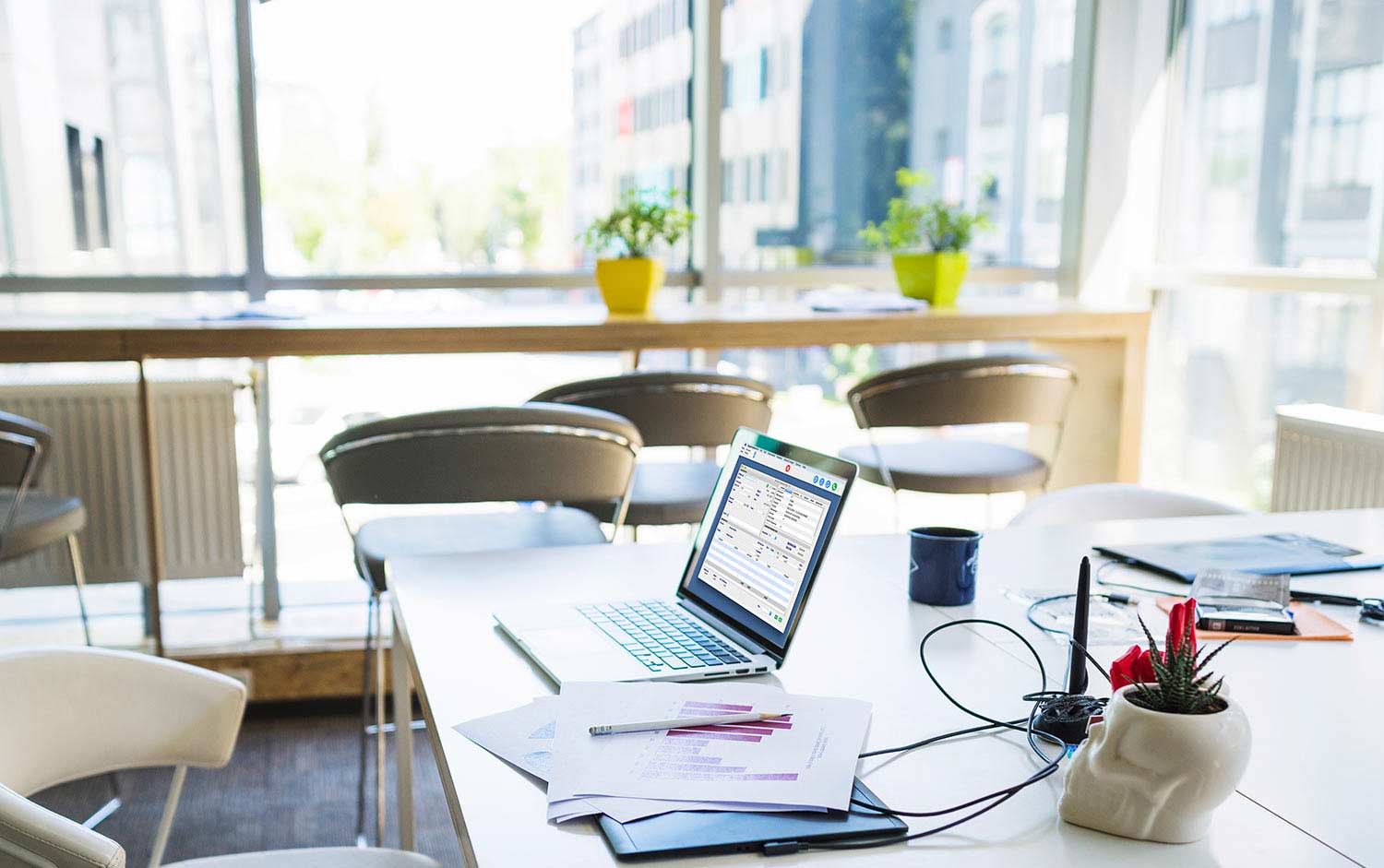 Using Accounting software in your business helps to not only manage your financial transactions, it can also help to avoid the common mishaps that can happen using manual accounting methods.
Business Accounting software helps you utilise your resources in an effective way. The accuracy that it ensures helps the organisation to avoid common errors and thereby impacting your business in a positive way. Accounting software brings efficient data entry and the information gathered, allows you to make more informed decisions.
So, an Accounting software package that best suits your organisation, is of significant importance. Selecting the correct Accounting Software to suit your business can not be done in a day and you also have to keep up with the trends due to evolving technology and needs.
5 Tips for Selecting the correct Business Accounting Software Package:
Business Needs
Decide on the kind of accounting software that best addresses your business needs, Online or Offline. Talk to your employees and know what they are expecting from the accounting software. It is very important to know the key features and requirements employees are looking for in a Business Accounting software package.  Make a list of their recommendations and find out what is the best possible software available in the market based on these recommendations.
Budget
Everything depends on the budget, so it is important to decide on your budget early. Inquire about the hidden costs like maintenance, upgrades and additional services.
Research
After deciding on your requirements and budget, it's time for some research. Ask your partners, suppliers, distributors and employees if they know anything about a particular software. Check out some software blogs, read the client testimonials, reviews and do the price comparison. Shortlist the best available software for the organisation.
Features
Inquire about the common features of the business accounting software and cross check it with your accounting needs. Ask them what is the unique selling point of their product and how their software can add value to your business. Inquire about access controls to the data and how much training is needed to be proficient with the software package.
Demonstration & Post-Installation Support
Request a demonstration of the software and bring all the key people involved in accounting for that demonstration. Let the employees contribute and voice their opinions on whether they feel the business accounting software package will meet their needs. Do some sample transactions for invoicing or payroll to check the efficiency of the software. Inquire about the post-sale and post-installation support for the software.
SapphireOne gives the ultimate accounting software experience and has all the benefits of SapphireOne Accounting Software, SapphireOne ERP Software, and SapphireOne CRM Software.