November 26, 2020 8:59 am | by Maddie Kent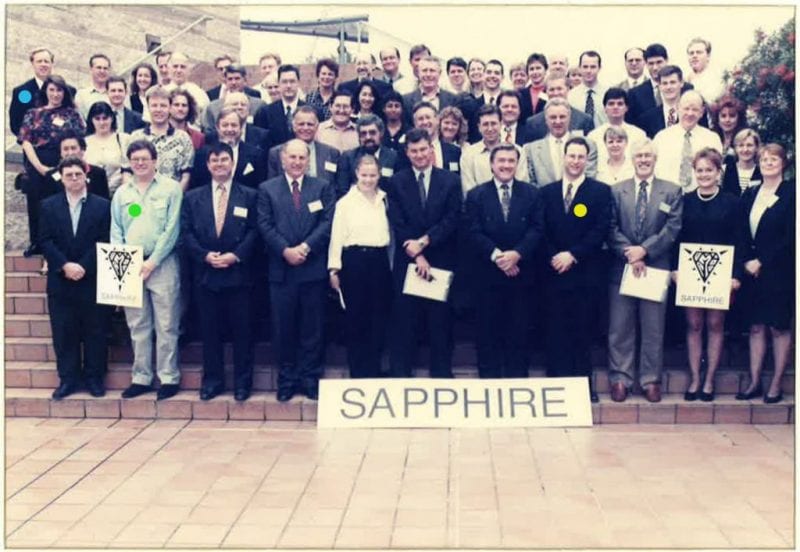 Let us take you on a walk down memory lane…
Recently, our long standing customer and good friend James Brown, of Bordo International, came across hundreds of SapphireOne new version floppy disks and CDs in his archives dated back to when he first became our client in 1995.
He very kindly mailed us a sample of all these disks, which sent us all on a little walk down memory lane.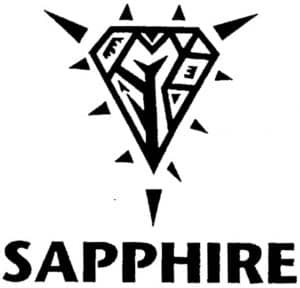 1986, where it all began.
Back in 1986, SapphireOne – then called 'Sapphire' – released our very first version. During this time our Financials, PayRoll and Asset modules were all separate applications.
It would take us over 12 hours to do one compile for a new version, which we would then mail out on 30 individual floppy disks to our clients so they could download the update on their computers.
Because of this manual and lengthy process for both us and our clients, we would only release a handful of SapphireOne version updates each year.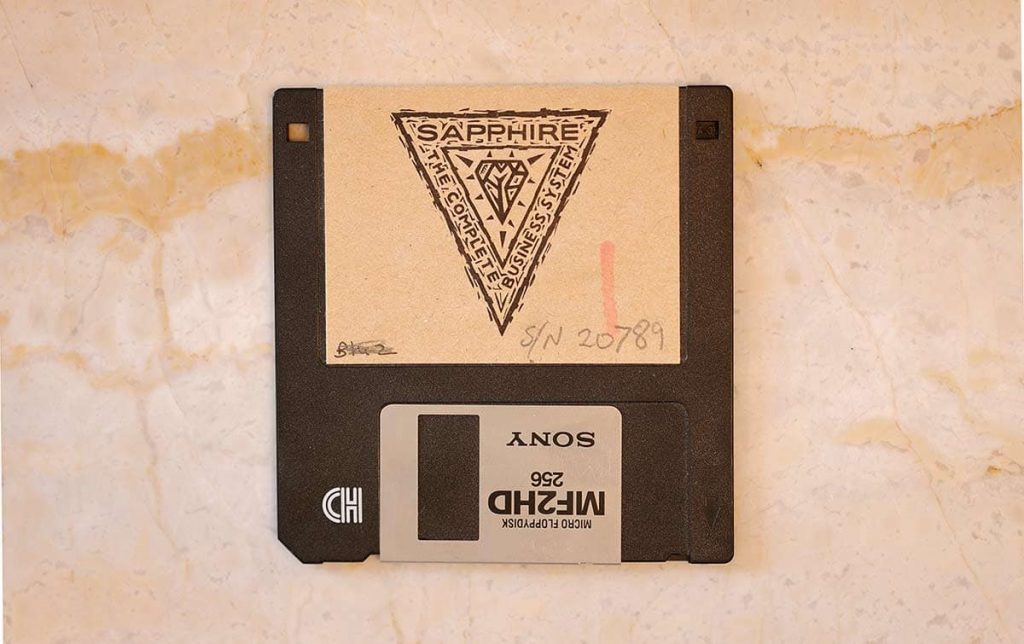 As Sapphire moved through the years, and technology advanced us into the CD-ROM era, we then began to mail our new releases to our clients on a single CD disk.
This improved performance dramatically – the compile times came down, and clients were able to download their new Sapphire updates a lot faster.

Through the 2000s.
In 2001, Sapphire changed its name to SapphireOne – when Financial, PayRoll and Assets were all merged into the one application.
It was in 2003 that we came up with our now identifiable and symbolic SapphireOne aqua logo. Many people ask if our logo is a Yin & Yang symbol, however that is not the case – it is in fact the merge of the 'S' and the 'O', and is symbolic of the beginning of new life as one cell splits into two.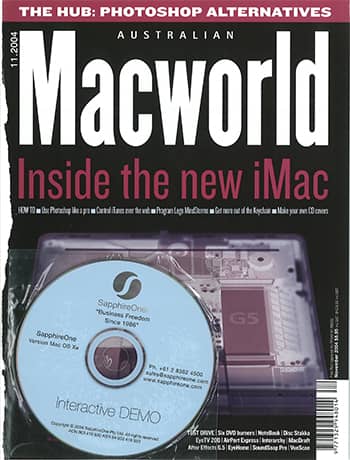 All the way to 2020.
Fast forward to 2020, where SapphireOne has now expanded globally into 8 modules, all merged into one all-encompassing software solution – including Accounts, Inventory, Job Projects, Asset Management, PayRoll/HR, Management, Utilities and Document Management.
These days it takes us a matter of 5 minutes to do a compile, and we release new versions and software updates every week for our clients to download instantaneously through our FTP server.

It's amazing to reflect on just how far technology has come since the good old floppy disk days.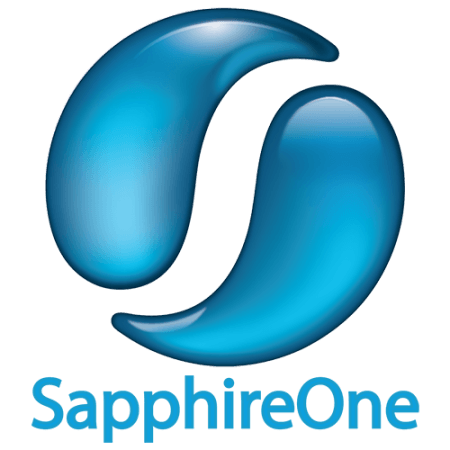 Watch SapphireOne over the years.
John Adams, CEO of SapphireOne, has created a time-lapse as a representation of the thousands of compiles we have done since launching our first Sapphire version back in 1986.
You can view the video on our About Us page, the first video on our timeline, and also have a deeper look back to learn more about where SapphireOne has come from and how we have developed into the all-encompassing software solution we are today.
We want to thank James Brown for sending these disks to us, it has been incredible to take a moment to reminisce on how SapphireOne has advanced and grown over all these years – we can't wait to see what the next 30 bring!
Blog written by Madeleine Kent. Video by John Adams and Archana Sawant.
July 26, 2019 3:08 pm | by Archana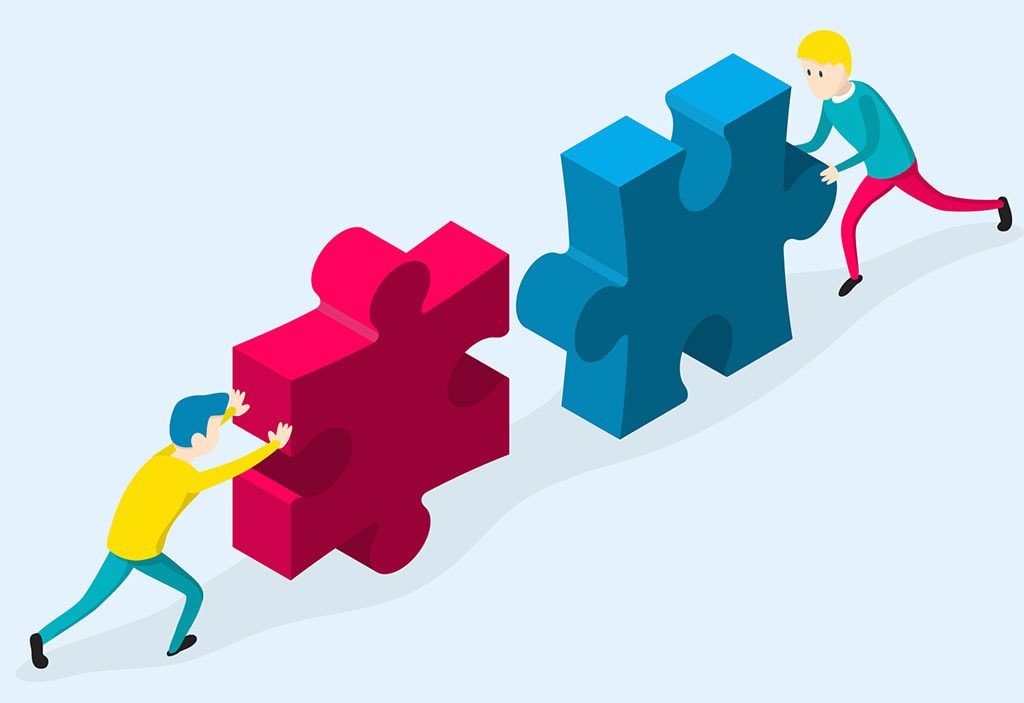 ERP and CRM integration allows departments and systems to talk with each other to increase profitability and sales. A Customer Relationship Management (CRM) system provides transparency, better qualified leads and manages valuable customer interactions. It also stores valuable information from your marketing department. Marketing develops new customer relationships through content, digital marketing and management, sourcing and nurturing leads etc. This helps with brand awareness and increasing your market share.
On the other side, your ERP system manages the back-end processes from accounts, operation and human resources departments. These include order placement, tracking, billing, shipping, accounting and supply chain details. So why integrate these systems and departments together?
Benefits to your bottom line of an ERP and CRM integration
1. Reduction in data entry and improved efficiency.
One centralised location for your data ensures any updating of information from accounts, operations, sales or marketing is only entered once. This saves you time and money as these mundane tasks are often labour-intensive. Combining your CRM and ERP automates and manages processes through workflows, which enhances your efficiency by simplifying them.
2. Stronger Visibility, Forecasting and Accuracy.
Your sales reps need to be able to access on-the-go, real-time data. Errors are reduced when they can enter a quote or order in the one system. The ERP system allows the sales rep to look into current inventory and costings for these quotes. The CRM stores promotional and marketing activities which can be accessed whilst on the road to obtain true, accurate quotes. Customer interactions and sales documentation can be produced quickly increasing visibility and efficiency. By integrating both, staff gain access to the whole picture to assist with sales and forecasting.
3. Complete 360-degree view on your customers.
A complete view of your customers provides better insights for building lasting relationships and determining where there is potential for future growth. Fast and consistent up-to-date data enables better analytics and reporting. This helps to effectively market and track changes in your customers preferences, profitability, and loyalty.
4. Cross-Departmental Collaboration.
Departments have different functions within the business and can sometimes discourage collaboration and sharing of information. This ends up making data accessibility a challenge and duplication a problem. When departments talk to each staff are able to access real-time data, view all relevant key facts, so they can work towards achieving the company's goals.
How They All Work Together
Both ERP and CRM systems improve efficiencies in business processes which in turn strengthens your business. A CRM system coupled with marketing drives sales; an ERP system manages customer information once the order has been placed to reduce overall costs.
With one source of truth, management has an overview in real-time of the business, what is happening in every department. This is extremely important for growing companies and companies who want to scale. A single source of all data and transactions contains contact details, shipments, credit history for quotes, orders and any other customer service interactions. This ensures anyone from sales, marketing, accounts or operations can access a complete history of the customer when required. Business workflows will be enhanced which ultimately improves revenue generation, reduces costs, and provides management with more insightful and useful reports.
Click for more information on ERP and CRM systems and the latest release of SapphireOne ERP, CRM, DMS and Business Accounting Software Application. Alternatively, contact our office on (02) 8362 4500 or request a demo.
March 21, 2019 1:18 pm | by Archana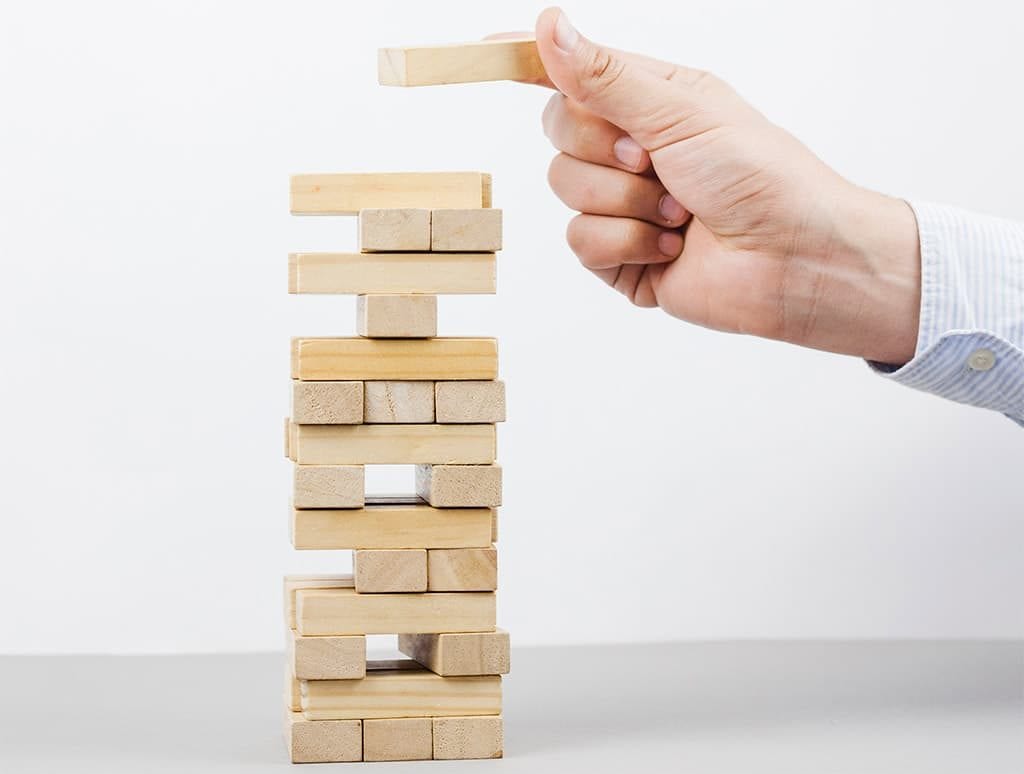 We all know that customers are the key to your business success. But where should you focus your time and money on? Acquiring new customers or keeping the existing ones happy? Well it can come down to simply budget. It costs more to find new customers than to keep the ones you already have. So, customer relationship management makes more business sense.
Managing interactions with your customers helps your sales team gain better insights and understand a customers' needs. Then they are able to address those needs throughout the customer lifecycle. Your sales team will be able to prioritise the right customer relationships and know when and where to engage. Building these relationships creates a bond of trust.
Maintain your customer relationship management – tips on easy ways
The fundamental element of retaining your customers is to understand their needs. Here are a few management tools to consider:
Listen to your customers
Keep in contact, always be approachable and respond. A good way to listen and respond quickly is by social networks. Twitter, Facebook, and Instagram accounts provide a space for your business and customers to connect. Customers tend to reach out and will express concerns on issues and provide feedback.
Respect your customers time
We all know time is becoming the most precious resource. So, respecting your customers time shows that they matter to you. Schedule appointments so no one has to wait on the other party and know when to small talk or talk business. Get straight to business and you'll be seen as respectful and self-aware.
Follow the rule : under promise and over deliver
Yes, it is a cliché, but it should be a habit. No customer wants to feel let down and if you over deliver, you'll always look good.
Set mutual goals and build credibility over time
As soon as you start a new project organise a time to discuss and come up with mutual goals. This ensures everyone is on the same page and can be referred to later on if challenges arise. Also credibility takes time so don't try and build overnight. Trust takes years to build so be consistent and methodical in how you deal with your customers.
Be transparent and keep in touch
Remember everyone makes mistakes so be open about them. This proves that you're human and will put your customer at ease after the initial frustration. Also stay in contact to stay "top of mind". This again shows you value the relationship and helps to ensure your customers don't leave you for someone else or forget about you.
Click for more information on improving customer relationships and sales with SapphireOne CRM.

Alternatively, contact our office on (02) 8362 4500 or request a demo.
April 16, 2018 11:00 am | by Archana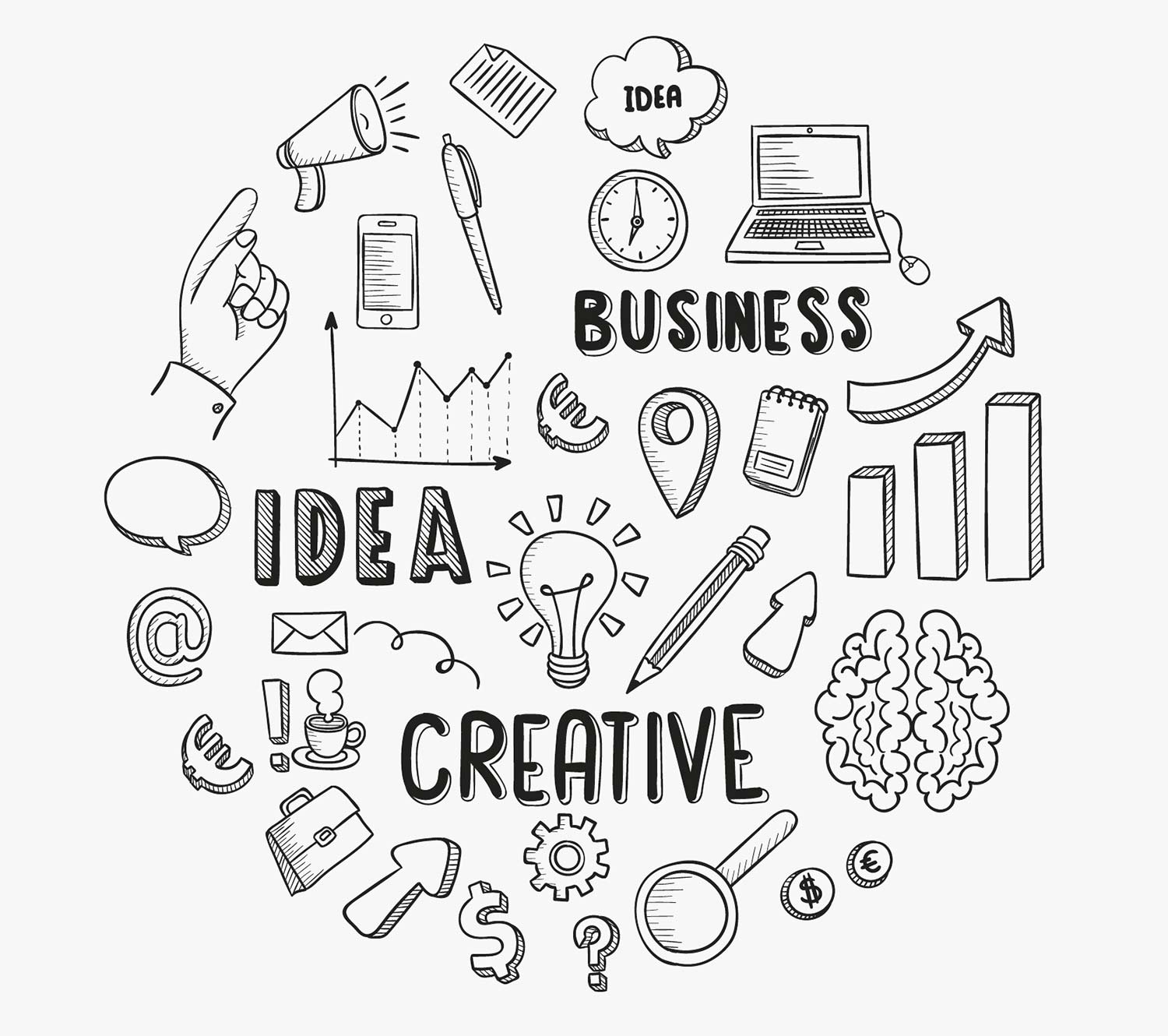 This is the age of innovation and start-ups. If you have excellent business ideas you may be flooded with offers of financial backing that you can't resist. It could be the time to realise your dream.
Some people have ideas but no money. Some people have money but no idea of what they should do or where to invest their money.
If you have an idea you can attend some business courses or innovation workshops.
Learn how to turn your business ideas into your dream and become an entrepreneur. Here are some industries that may be helpful.
Gaming Business
The Gaming industry is huge, thousands of new games are introduced into the market every year. The ones that provide maximum entertainment thrive in this competitive market. Technological advancements are playing a key role in the gaming industry. If you have business ideas on gaming, you have to be creative and up to date with the latest developments. You also need to be aware of what your competitors are doing. It requires a lot of time and money to bring a new game into the market, so you will need to find financial backing first.
Environmentally Friendly Products
Products that are environmentally friendly, recyclable and solar energy products are gaining importance these days. People are slowly realising the importance of a sustainable environment. There are many products that have a negative effect on the environment. Plastics in the ocean, toxic pollution from industries etc to name a few.  So creating products that are environmentally friendly by using sustainable raw materials, and are efficiently manufactured will be vitally important in the future.
Health & Wellness
People are becoming more health conscious every day. If you can introduce a new product that has a positive impact on their health, it will likely be a success. Fitness clothing, apps, equipment, health food etc. have become a huge industry. Promote your business online and try to reach the maximum audience. Make use of the cost effective digital marketing and sales and soon you will be up and running with your own business.
Go Digital
Going online is an economical way to start your own business. You don't have all the initial expenses to set up a shop or pay rent for a premises. You can easily start up your small online business. Afterwards because your business is online, your market can be international. This will allow you no time increase your sales exponentially.
Animal Care Services
The pet industry is growing at an immense rate. Pet lovers have increasing needs and are creating a whole new market, encouraging business people to come up with new and better products and services for pets. There are an increasing variety of pets who have different dietary requirements, needs and other services i.e. pet grooming, walking, pet minding and vacation accommodation. Animal lovers are spending huge amounts of money for these products and services. If you can create a unique product or service for the pet industry, you will be sure to have a profitable business.
For a sneak peek at the full capabilities ERP, CRM, Accounting Software, Human Resources, Payroll, Assets and Document Management,  check out SapphireOne and request a live demo, it is everything you'll ever need to make your company management a success.
April 3, 2018 2:57 pm | by Archana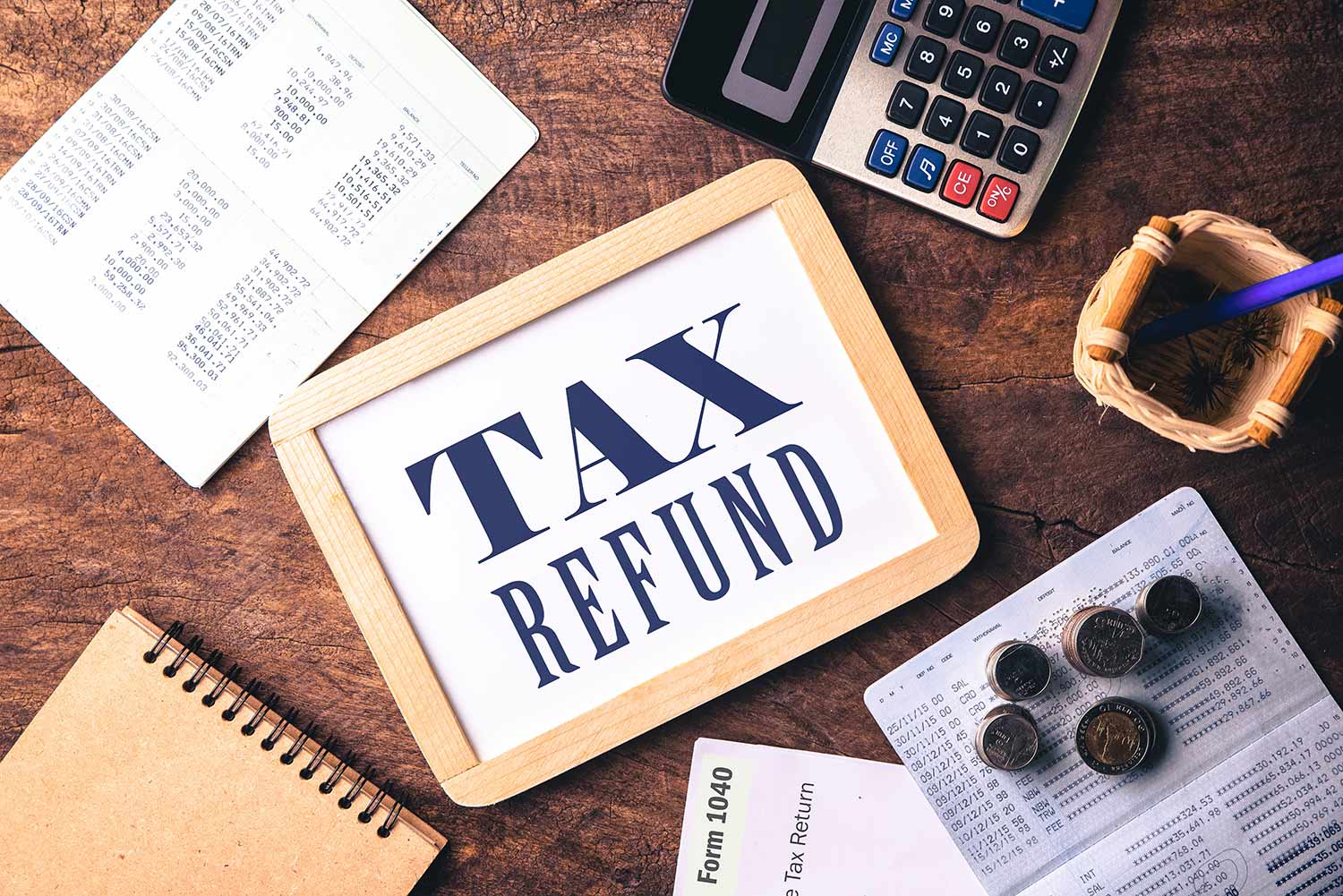 It's almost 'tax time' so the earlier you lodge your tax return the sooner you may receive a tax refund.
A tax refund can be beneficial to your financial future and if you are getting a tax refund, determine your financial priorities and develop a plan before you spend your funds. Use that money for a purpose, and make that money work for you in a better way. Saving money is like following a diet and you know that someday you will benefit.
How to make best use of your tax refund:
Pay Off Your Debts
If you have an existing loan it's better to clear that first because the interest will mount. Pay off high interest debts, pay off your credit card and other pending bills and if possible, make an advance payment.
Plan for the Future
Clearing your debts and saving for the future are often ways people use a tax refund. However it may be better to invest in shares or bonds or put some money in fixed term deposits to have security for the future. Decide on the long term and short term investments and check out the past and present performance of the company shares you want to buy. Look for low-risk investments and check out their annual yields before buying.
Plan for Your Health and Life
Get yourself and your family covered with insurance whether it is health insurance or life insurance. Healthcare has become expensive so make sure you have the best coverage for you and your family. If you already have insurance make sure you are covered for your needs and are not paying for options you don't need.
Upgrade your lifestyle
Buy something you've been planning for long time whether it be something personal or a household item like refrigerator, air conditioner or computer. Book a nice holiday, treat yourself to a nice dinner or surprise your kids to something special.
Venture into a Business
Look out for investment opportunities in the business you are interested in your local areas. It can be buying an established business or developing business, it can be a fully owned business or a partnership deal. If you want to start your own dream business, set aside some seed money, if is a low-cost startup you can venture into the business straight away. Take advice from your investment advisor to search and chart out your plans for the future.
For a sneak peek at the full capabilities ERP, CRM, Accounting Software, Human Resources, Payroll, Assets and Document Management,  check out SapphireOne and request a live demo, it is everything you'll ever need to make your company management a success.
March 5, 2018 3:01 pm | by Archana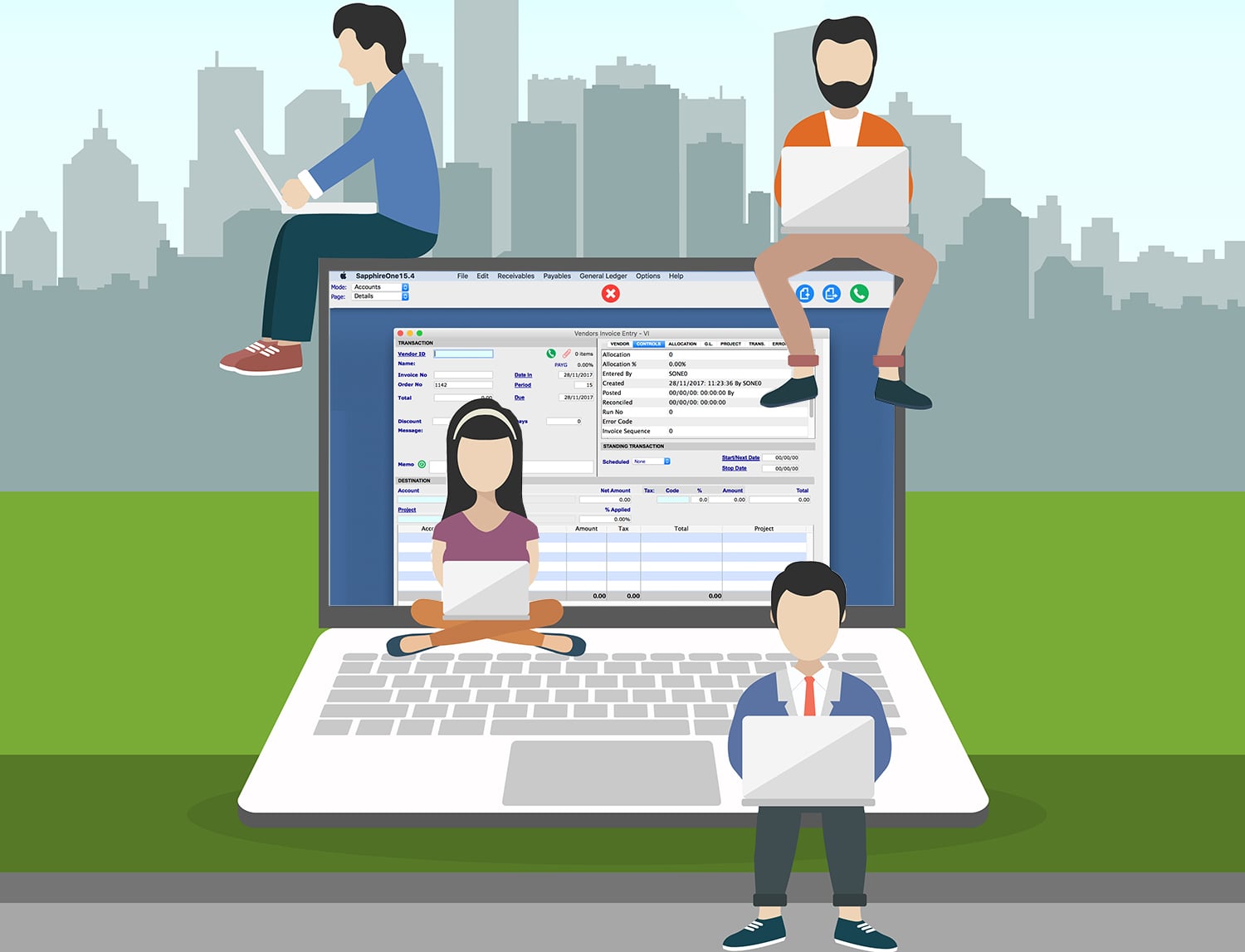 Inspiration can be found anywhere and in anything, if you have a learning heart and you can find inspiration from a quote, a picture, a task, nature, people around us etc. SapphireOne 12 Zen Things leads to improvement whether it is at work or at home and it teaches you to experience life in a better way.
The monks and sages follow some 'way of life' that help them in their concentration and to live a simpler life. These ways are not just for monks but can be applied to anyone who want to become a productive human being both at work and in life.
 SapphireOne 12 Zen things that are to be followed by everyone:
Do one thing at a time policy




SapphireOne always follow 'Do one thing at a time policy' as it helps to focus and helps to improve day to day business activity. It's not just the number of hours we're working, but also the fact that we spend too many continuous hours juggling too many things at the same time. It's the simplest thing we follow at SapphireOne.

Do it slowly and deliberately




Take your time and commit yourself to whatever you are doing or whatever you want to do. SapphireOne helps to improve the employee's performance by encouraging them to involve themselves in their work and do their tasks perfectly. We like to keep things simple both with our clients and employees.

Do it completely




SapphireOne follows the simple way of moving on to the next task only after completing the first task as it gives a sense of achievement and fulfillment. We dedicate time to complete a task and totally commit to complete the task.

Do less




Like 'too many cooks spoil the broth' if you take up too many tasks, you won't master one. Just be selective with your tasks and focus everything will work out as planned. At SapphireOne we inspire people to do the things that will add value to their work and helps in overall productivity of the individual and the group and organisation.

Put Space between things




Prepare a relaxed schedule for every task and take breaks if you complete the tasks within the schedule. A relaxed schedule will help you fully concentrate on the task and if takes longer time than you expected you can always have that back up time. SapphireOne always keeps space between the tasks and delivers the business within time.

Develop rituals




Rituals help everyone to focus on the things and they provide a sense of importance on things you're working on. We at SapphireOne develop and follow that ritual either when dealing with our employees or with the clients and vendors.

Designated time for certain things


SapphireOne dedicates time for every important task and ensures that task is completed absolutely. We encourage our employees to dedicate sufficient time for daily business tasks and inspire the employees to spend time with their families.  We provide that perfect work-life balance at SapphireOne.

Devote time to sitting




SapphireOne advocates everyone to dedicate some time to themselves and observe what's happening around them. This is very important because it give the whole idea of what is the present status and what should be done to be productive or make oneself more useful to the group and organisation.

Smile and serve others




An integral part of SapphireOne is to serve and greet others with a smile. We encourage our employees to devote themselves to the client and give the customer a cherishing experience. We draw people to be kind to their fellow employees and the customers, like opening the door of communication and helping with the heavy lifting or carrying the files for them.

Concentrating on the task become meditation


Organised work place gives a sense of direction towards perfection and guides you in concentrating on the task and will help you focus on the task. We at SapphireOne create organised conditions both for our employees and the clients. We follow a sense of order and trained structure in our business dealings.

Think about what is necessary




We at SapphireOne focus on what's important. We remove those unessential things that are not helping our employees, clients or business partners. We focus on that thing which will improve the client's business and which will improve our productivity.

Live Simply




A perfect balance between customer satisfaction and business satisfaction is what we work for at SapphireOne. We dedicate time to our business and we encourage everyone to spend time with their loved-ones. We enjoy dealing with our clients and we value our relationships.
For a sneak peek at the full capabilities ERP, CRM, Accounting Software, Human Resources, Payroll, Assets and Document Management,  check out SapphireOne and request a live demo, it is everything you'll ever need to make your company management a success.