September 17, 2019 10:43 am | by Archana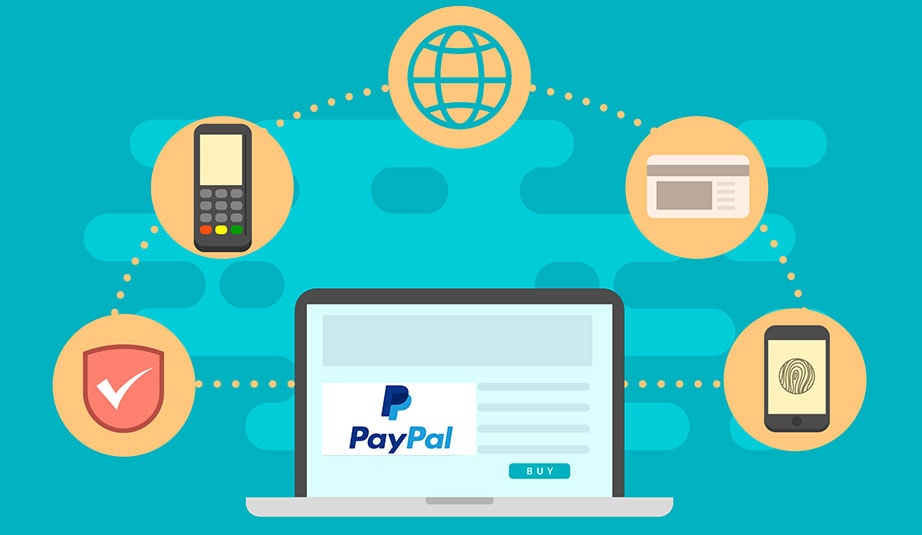 It's the never-ending heartache for business owners, unpaid invoices. Not only does it affect your cash flow but staff productivity in admin and chasing up funds. With PayPal integration into SapphireOne, you can start sending online invoices with a PayPal link.
Customers can then make online payments instantly with their credit card, debit card or PayPal account.
Start getting paid as soon as the job's done.
Benefits of using PayPal and SapphireOne ERP
In a nutshell, SapphireOne ERP will efficiently manage and automate your back office functions relating to accounting, inventory, sales, customer relationships, human resources and more. PayPal provides an easy, fast and secure solution for payment of invoices online.
For your customers, offering PayPal gives them more payment choices. The trusted and secure brand will reassure customers and encourage payment. It provides an easy and fast way to pay with the added bonus of less admin on their side.
SapphireOne, your business engine, will automate invoice processing. Invoices will be marked as paid, transactions of receipts and fees synced into your Bank Rec for processing. No more manual entering of data. The Sapphire Web Pack allows you to invoice on the go, to create, email invoices, and accept payments from anywhere, anytime, on any device.
Quick and easy steps to connect
We have programmed, free of charge, PayPal into SapphireOne. Follow the steps below to start seeing your money sooner.
In MacOs:
Go to Mode drop down and select Utilities
In the top toolbar select Controls
Click on Master Defaults
On the left under Utilities Mode there is now Page drop down
Scroll down and click on API
In the API screen, go to PayPal
Paste in your PayPal details. In Payment Sync- nominate the time for SapphireOne to sync (usually overnight), then tick the Box to include payment link on sales invoice.

In Windows:
Go to Mode drop down and select Utilities
In the left navigator select Controls
Click on Master Defaults
On the left under Utilities Mode there is now Page drop down
Scroll down and click on API
In the API screen, go to PayPal
Paste in your PayPal details. In Payment Sync- nominate the time for SapphireOne to sync (usually overnight), then tick the Box to include payment link on sales invoice.

SapphireOne and PayPal- powering together to get your cash flowing.
For more information, SapphireOne ERP, CRM, DMS Business Accounting Software, contact our office, call on (02) 8362 4500, or request a demo.
February 22, 2019 1:59 pm | by Archana
Your invoice is a record of work done. Without one it's hard for clients to understand what they are paying for. The ability to track invoices sent, paid and due is fundamental to your cash flow. Creating and sending a large number of periodic invoices can be very time consuming but on the other hand, a backlog of invoices, missing invoices, can be critical to business success and customer experience. That's where batch invoicing comes in handy.
Batch invoicing involves bundling different invoices together to be processed as one. It allows you to handle large volumes of documents quickly. This improves process efficiency, saves time and effort by skipping repetitive tasks like data input, and ultimately, reduces the risk of human error. Batching can occur whenever nominated- monthly, weekly or any specification for your workflow and clients. It minimises the amount of individual attention required for the task which means, no more processing or sending emails individually. Similarly, when it comes time to pay your bills, you can batch all invoices you received from suppliers together and pay all the invoices at once.
SapphireOne batch invoicing functionality processes, sends and records all invoice transactions
SapphireOne allows you to select a group of invoices to email or print. Regular or periodic invoicing helps you increase productivity by billing multiple clients all at once so you can focus on other important tasks. Sending invoices on the same day of each month is more likely to result in regular and reliable payments.
Getting Started to Batch Email Invoices in SapphireOne
Go to Inventory Mode
Select Sales in the top tool bar then Invoices
In Print destination select Email
Report type will automatically format to Batch Email
Report Sort Order field, choose how you would like to sort
Report Selection, choose Include Printed for printed option
Sequence by fields provided
Hit Print for Batch Email Invoices Screen
Select ones to be included
In Attach Report, choose the report type or Custom Report, for customised invoice
Tick Import to document after send if you would like to keep a record in SapphireOne documents
Then press Send

Click for more information regarding improvements and features within the latest release of SapphireOne ERP, CRM, DMS and Business Accounting Software Application. Alternatively, contact our office on (02) 8362 4500 or request a demo.
February 14, 2019 10:25 am | by Archana
No one likes having money owed, it's important to stay on top of your customer invoices. Businesses can prioritise sales and fall into the trap of extending credit to customers, offering discounts or ignoring payment terms if it means winning new sales. Regardless of how many sales your company makes, this becomes meaningless if you are not being paid on time. Not getting paid can lead to cash flow issues which can impact your ability to pay vendor bills, meet payroll or other obligations. You need to consider customers are sometimes not respectful or just forgetful in paying invoices, so keeping track of payment dates, when invoices are sent and due is fundamental. Accounts receivable alerts helps you stay in control of your invoicing.
SapphireOne Workflow with Accounts Receivable Alerts Enables Friendly Reminders to Employees and Customers
Collection efforts should be consistent and methodical. When processes are automated as much as possible you reduce the risk of errors from manual entry.
In SapphireOne ERP you can set up a workflow of alerts for ageing receivables. These accounts receivable alerts can be emailed to your relevant employees when the balance is near, due or outstanding. Friendly reminder emails can also be scheduled to your customers. You can create unlimited workflows with credit control reminders in SapphireOne.
Best email practices when asking for payments
It is always a good practice to set up an initial reminder one week before the Invoice Due Date. Keep it polite and in your Email Subject mention it is a follow up on the invoice #. The body of the email should be short, friendly and informative. This will also advise customers that you are on top of your invoices.
The next email should be created on the Day the Payment is due. In your Email Subject mention the invoice # and that it is due today. Keep it short and friendly and mention it is a reminder as technically the customers are not late in paying.
When the payment is overdue, and depending on your credit terms, you can send a more direct email. In the subject let them know which invoice is overdue and by how long. Ask for payment, list payment methods, and let them know what will happen to their account if not paid in time.
Click for more information regarding improvements and features within the latest release of SapphireOne ERP, CRM, DMS and Business Accounting Application. Alternatively, contact our office on (02) 8362 4500 or request a demo.
August 8, 2018 12:22 pm | by Archana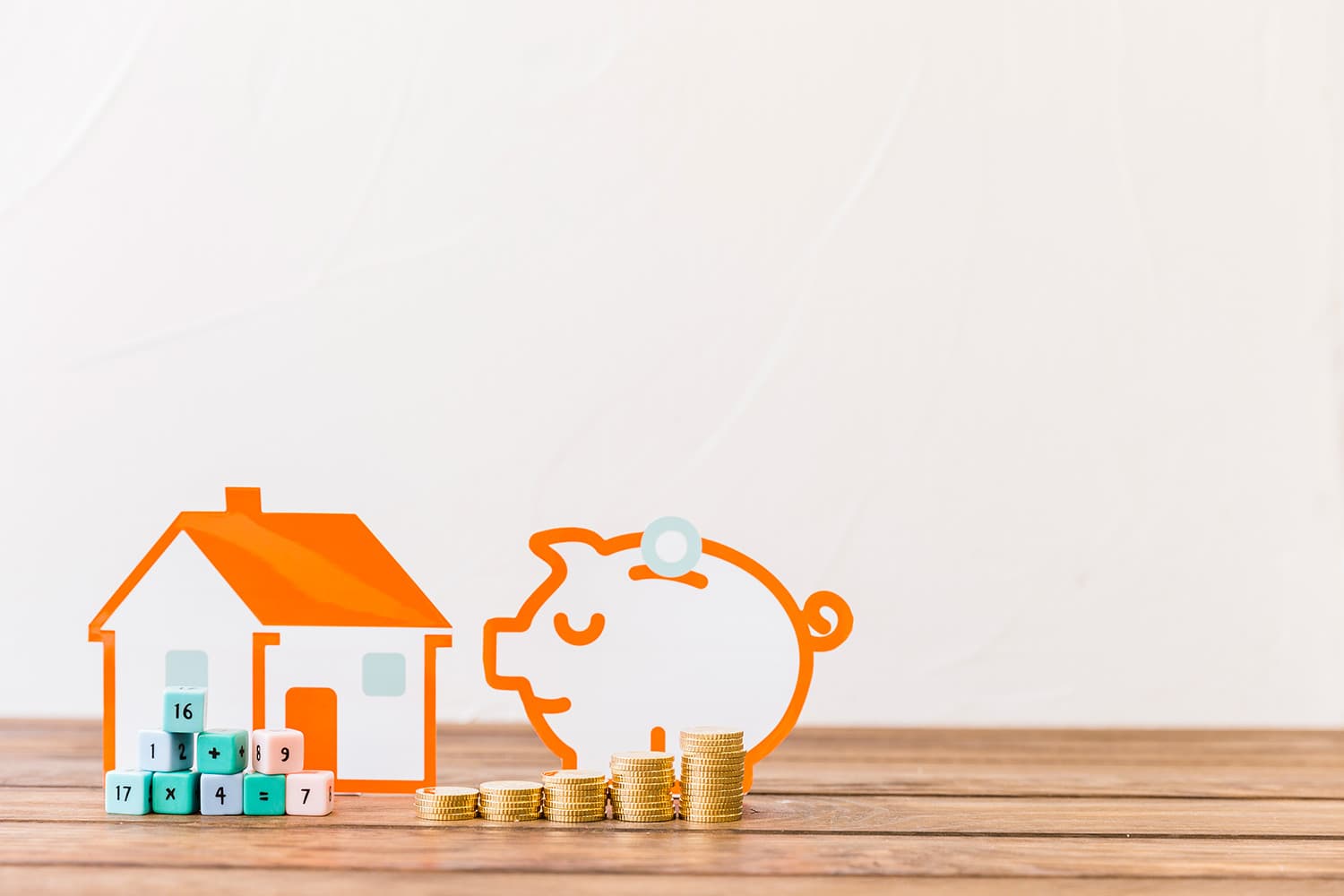 It is vital for managing all financial aspects of your day to day business activities.
You can perform basic accounting tasks such as generating financial reports, invoicing, tracking income and expenses. Accounting software manages your financial data and analyses sales performance and cashflow which ensures you make informed decisions.
All organisations have to perform a number of tasks to make their company financially successful, ERP Accounting software is an essential investment for any business large or small
SapphireOne ERP CRM DMS Accounting software is designed to help companies introduce accounting accuracy to achieve peak financial performance. SapphireOne ERP CRM DMS is built to comply with international accounting standards and principles, providing comprehensive reporting functionality to assist in reviewing company performance. SapphireOne ERP CRM DMS is a unique accounting software.
Managing Cash Flow



One of the biggest challenges for any business is to manage cash flow efficiently, organisations and business owners need to keep records of all the cash coming in and going out of the business. SapphireOne ERP CRM Accounting software enables business owners to manage their business cash flow management of expenditure and keeps track of the financial status of the company easily.
Invoice Tracking with DMS
Invoice tracking is very important for any organisation's success. SapphireOne's in-built document management system (DMS) allows you to attach all supporting documentation by simply clicking on SapphireOne's paperclip in any related transaction and ensures easy invoice tracking.
Time Saving and Accuracy
SapphireOne ERP Accounting software quickly performs different tasks such as invoicing, sending payment reminders, paying vendors, reconciling bank accounts and generating reports. SapphireOne ERP accounting software provides fast and accurate information. SapphireOne provides a clear and accurate view of the financial standing of your organisation to assist you in managing your business and making informed decisions.
Accounts Receivable
The Accounts Receivable module in SapphireOne's accounting software is for the entry of all transactions that are involved with Income for the organisation. This may be through Cash Sales or Client Invoices etc. Client accounts are managed efficiently with customer tracking, invoice management, activity analysis, receipt and cash receipt processing.
Accounts Payable
The Accounts Payable module in SapphireOne's accounting software handles all transactions that are involved with the payment of vendor invoices for the company, this includes the tracking of cash, credit card and eft and other types of payments.
Financial Reporting
SapphireOne ERP CRM DMS accounting software has comprehensive reporting functionality which allows you to analyse all aspects of your financial accounts. Designed with flexibility in mind, SapphireOne reports can be designed to meet your requirements and can be sorted by multiple criteria with numerous levels of details to choose from. Strong reporting tools are essential to your organisation and are fully integrated within the SapphireOne ERP CRM DMS Accounting Software application suite.
For a sneak peek at the full capabilities ERP, CRM, Accounting Software, Human Resources, Payroll, Assets and Document Management, check out SapphireOne and request a live demo, it is everything you'll ever need to make your company management a success. Know more about us.
September 18, 2017 9:56 am | by Archana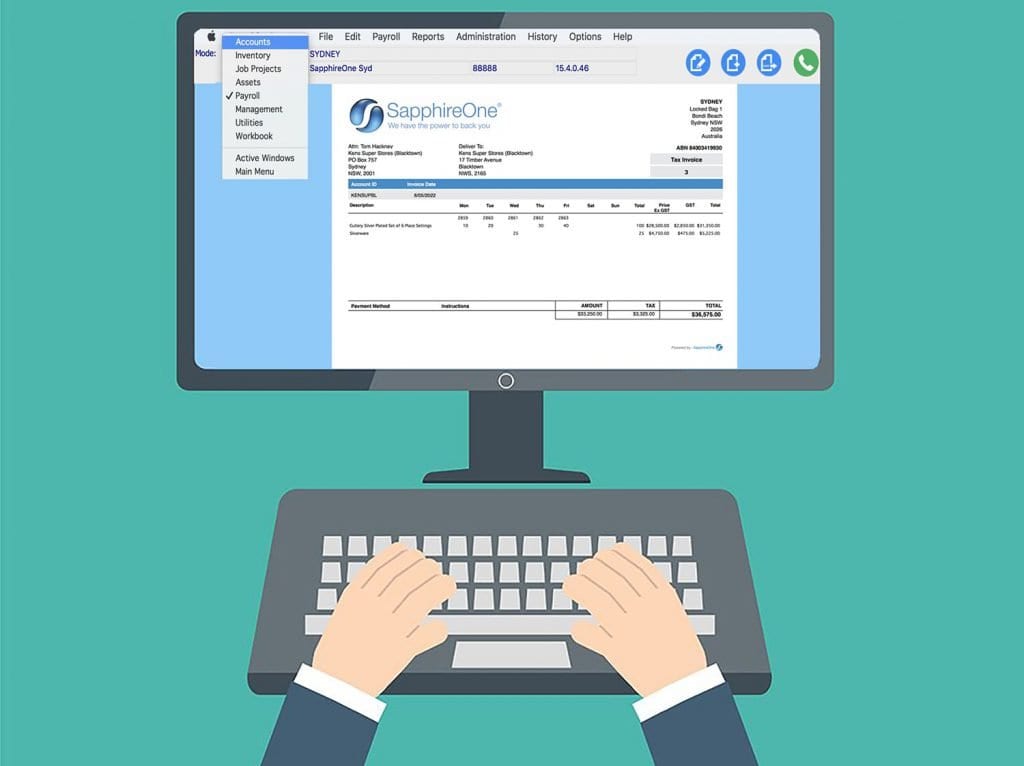 A good Accounting Software puts you in control of your finances, your time and your business. It lets you save time on managing your finances so you become more efficient in running your business. Invoicing is one of the most important accounting functions for start-ups as well as medium sized enterprises. Many businesses need help with handling invoicing efficiently. There are a range of accounting software available in the market that improves invoicing performance. If you are looking for an accounting software for managing and tracking your billing easily, then that is where SapphireOne comes in.
Accounting Software is one of the most powerful tools any business can have to take control of their finances and stay on top on their business. SapphireOne Business Accounting Software is designed to manage your invoicing quickly and easily as it has many useful features, that are so easy to use. SapphireOne is an on-premises Accounting Software which also has an integrated web-based solution called Sapphire Web Pack. This Web Pack solution allows unlimited users to access parts of the live data file from a mobile device or any device that has a browser which allows you to do quotes, orders and invoices on the go.
Once SapphireOne software suite is installed, the user simply needs to login to the system using a desktop computer or via any mobile device. There is no need to purchase, install or download any other software to use SapphireOne Business Accounting Software. Anyone can operate it and there is minimal training required. Even people with basic computer skills can use it as the software is easy to follow and has no accounting jargon.
What you can do with SapphireOne Accounting Software?
You can do a lot of things with Sapphire Business Accounting Software. Here are some of the key things business owners can do easily when it comes to invoicing using this software.
Customisable invoices
Entering cash reports
Entering client invoices
Entering cash payments
Entering vendor invoices
Entering credit memos
Entering vendor payments
Entering vendor refunds
Benefits of Using SapphireOne Accounting Software for Invoicing
Businesses can obtain a wide range of benefits by using SapphireOne Business Accounting Software, including:
Simple and easy way to create and send invoices
Fastest way to receive payments as clients receive the invoices instantly
Automated reminders of when invoices are due
Clients can view them at anytime from anywhere with any device
Clients can print their own paper copies if they need them
Clients can create their own statements anytime from anywhere
Clients can create their own copy if they need a copy because they misplaced their copy
Reduce costs associated with paper, envelopes and postage fees
Handling invoicing with SapphireOne
SapphireOne is an easy to use Business Accounting Software designed to help you with organising your finances. It is simple and easy to use, so the user does not need to read long manuals on how to handle invoicing.
Not in the office? With SapphireOne, you are not tied to your office computer. You can manage everything from anywhere with one easy web pack solution through your mobile or any device with a browser. You can invoice from anywhere. You can have your customers accept your quotes, view and pay their invoices via the Sapphire web pack solution.
SapphireOne prides itself on delivering world class Business Accounting Software to handle invoicing easily, letting you receive money from your customers and pay (to vendors) without hassle. It allows you to focus on running your business more efficiently.
Invoicing is a time consuming task traditionally, but not with SapphireOne Accounting Software. SapphireOne software will speed up your invoicing. SapphireOne and Sapphire software is compatible with Windows and Mac operating systems. It is a highly scalable solution, with the ability to support unlimited users concurrently.
Request a demo today, the purchase of accounting software is an important investment, don't leave it to chance.
Read More – https://www.sapphireone.com/testimonials/project-accounting-and-invoicing/