October 7, 2020 8:20 am | by Maddie Kent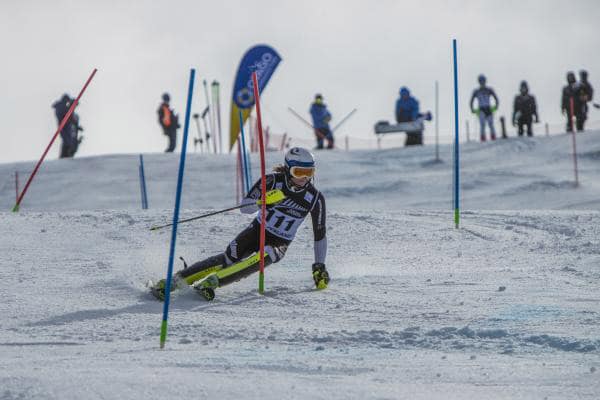 How's that for harmonisation?
Alpine athlete Jack Adams, proudly sponsored by SapphireOne, is currently in New Zealand where he has been training with Coberger Academy at Coronet Peak and Cardrona Ski Resorts in preparation for the European FIS race season, including Europa Cup and Alpine World Championship events. Check out the video below to see him in action at Cardrona Resort.
Watching this type of graceful coordination is a beautiful reminder of how great it feels when things just… work.
At SapphireOne we're working continuously to bring more harmony into your day-to-day operations. Get in touch or give us a call to find out how our customisable API integrations and software solutions can offer your business seamless digital integrations, and help bring the flow back into your every day.
September 7, 2020 11:17 am | by Archana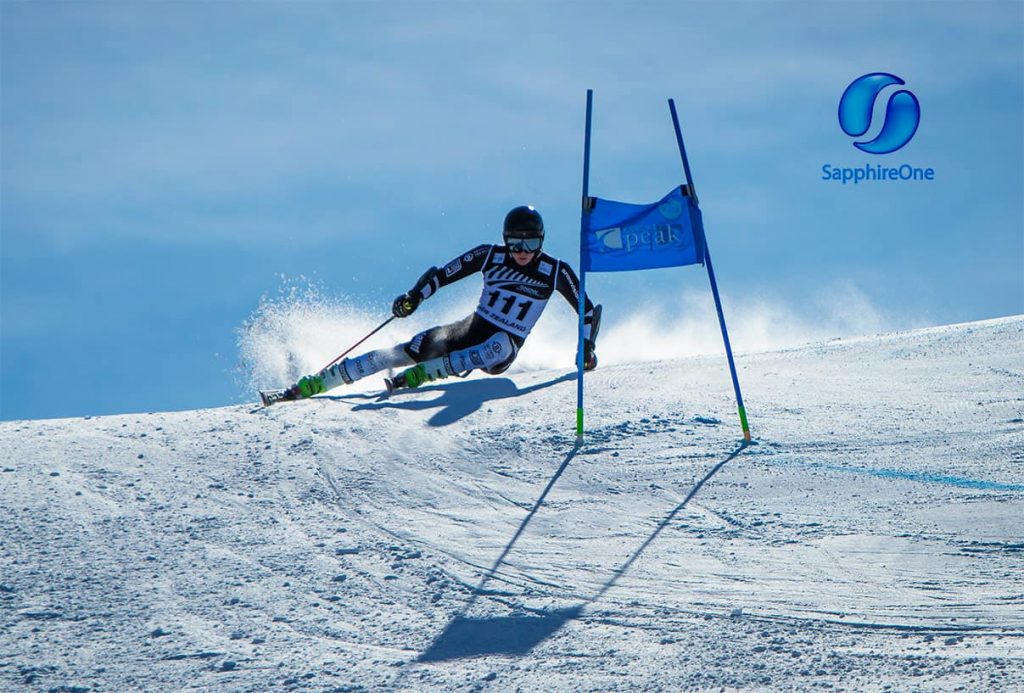 Eliza Grigg and Jack Adams were crowned the Alpine National Combined Disciplines Overall Champions at Coronet Peak today.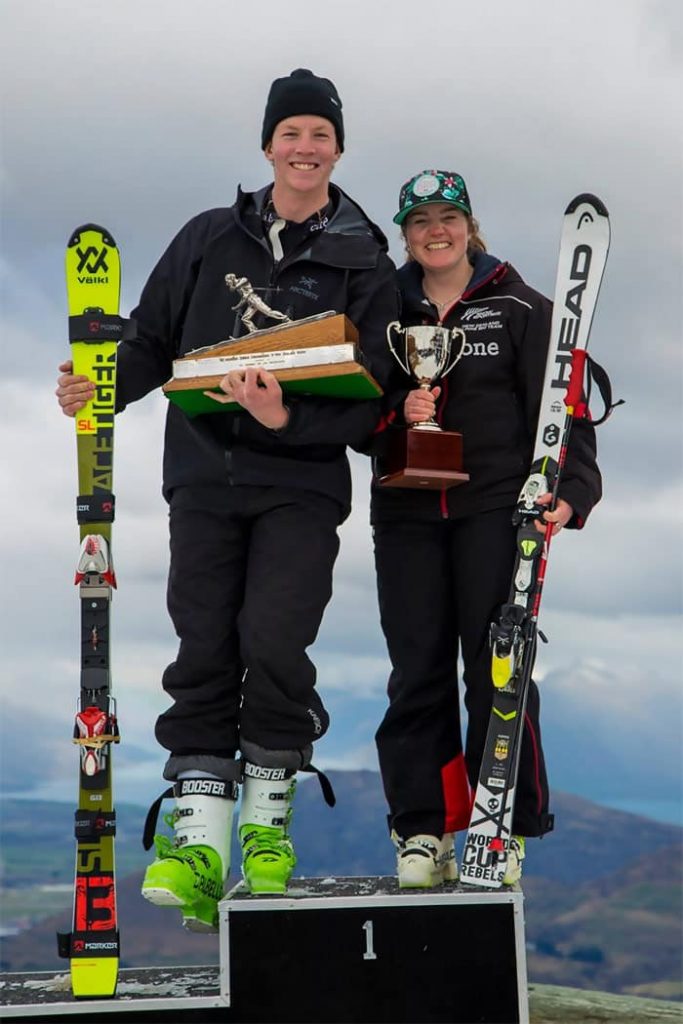 Today was the third and final day of the National Alpine Championships, National Para Alpine Championships and the National Alpine Junior Championships with the athletes competing in Slalom today.

Eliza Grigg, a Team Hutt athlete, has had a stellar Alpine National Championships, earning a medal of each colour this weekend finishing first in Super G on Friday, second in Giant Slalom yesterday and third is Slalom today. Her achievements over the last three days resulted in her being crowned the women's Overall Combined Disciplines Champion. "This is my first time winning the overall which I am super excited about, it's been a lot of work".
Jack Adams, a Coberger Academy athlete, won the Slalom race today and finished second in both Giant Slalom yesterday and in Super G on Friday. Off the back of his fantastic results this weekend, Jack was awarded the men's Overall Combined Disciplines Championship trophy for his first time. "It is nice to get the overall, it's a beautiful trophy". Winning the Slalom today, Jack explained that "It's been a good competition with Willis this weekend and I prefer slalom, I know he prefers Giant Slalom, so I was hoping for a good race between us but unfortunately he straddled on the first run". Willis Feasey, 2018 Winter Olympian, who won both the Super G and Giant Slalom this weekend had a DNF on his Slalom landing him in second place overall.
Olivia Flight and Harrison Messenger are the Junior Alpine National Combined Disciplines Overall Champions. Olivia, a Coberger Academy athlete, finished second in both Super G and Giant Slalom this weekend and finished third today in Slalom. Harrison, a Wanaka Ski Team athlete, had a fantastic weekend winning all three races, resulting in him being the clear winner of the men's Junior Overall Championships.
Piera Hudson, World Cup Slalom athlete, blew the competition out of the water today when she won the women's National Slalom Championships over four seconds ahead of the second place time. Piera enjoyed the Slalom course today, explaining that "first run, there was a little bit of a whoopsie, but I managed to recover and get back in there and then just had to go full charge to make up for it".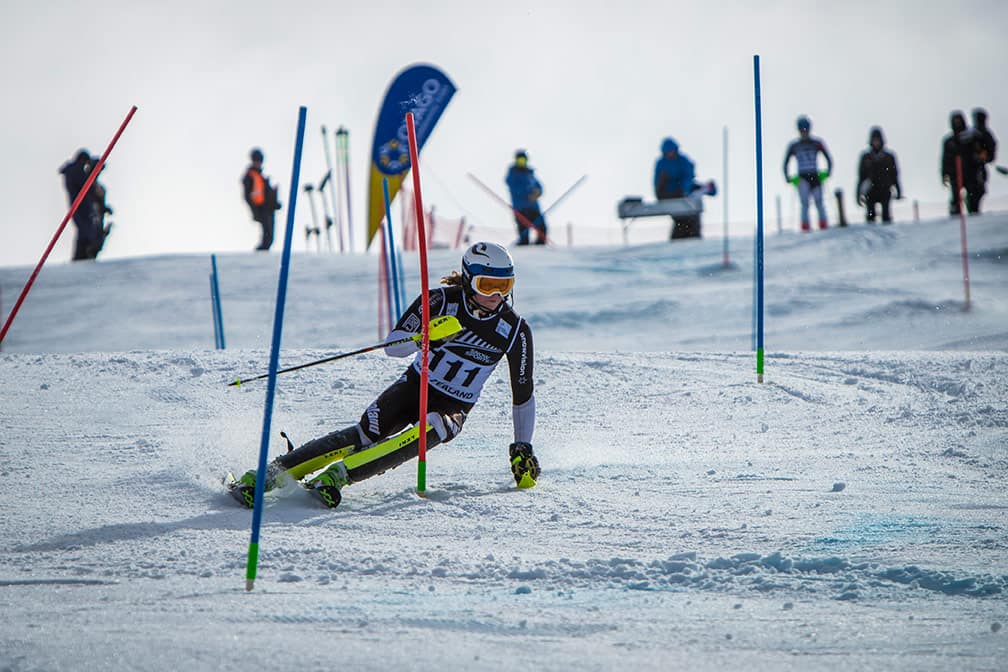 Adam Hall and Corey Peters, Paralympians and World Cup Para athletes, both continued to carry their momentum from the past two days. Adam won the men's standing National Para Slalom, his third gold medal this weekend. Corey won the men's sitting National Para Slalom race, also his third win of the weekend. Kirstie Fairhurst is the women's sitting National Para Slalom Champion after completing two successful runs on the course.
The race today was also a National Points race for under 14 and under 16 athletes, whose national champions will be crowned at the Snowvision National Youth Championships held at Cardrona starting on the 25th of September.
Read more about this on Snowsports.co.nz
July 19, 2018 12:16 pm | by Archana
After two weeks skills and gate training at Round Hill Lake Tekapo and Mt Dobson the SapphireOne Alpine Ski Team split up as they leave the McKenzie country in South Canterbury. The team had a fantastic time in the region, even having time to go trout fishing, Warwick Crawford was pleased to catch some of New Zealand's finest trout.
Hugh McAdam and Warwick Crawford now head back to Australia to finish their year 12 studies, Hugh at The Scots College in NSW where he is the current captain of snow sports at the senior school, and Warwick at Mansfield Secondary College in Victoria.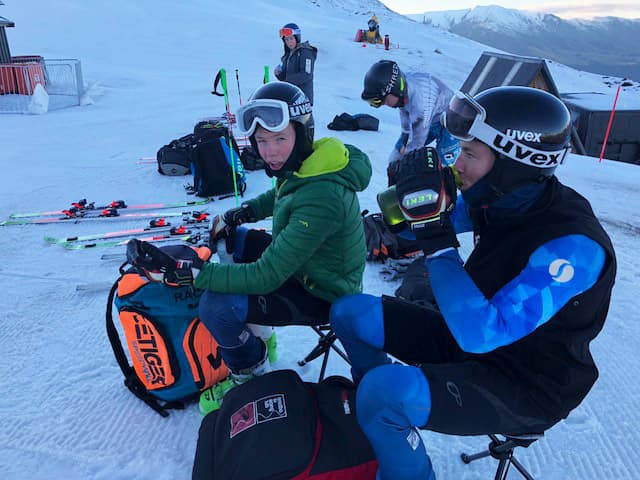 Meanwhile Jack Adams heads down to Central Otago to join team member Theo Coates at the home of New Zealand Olympian Adam Barword in magnificent Queenstown.
Jack has one week before heading home to Sydney, back to University of NWS (UNSW) for a week, then heads back to join the team in Queenstown. Theo will stay with Adam for two weeks before joining Jack and the rest of the team.
Coronet Peak Queenstown offers a world class training facility unique in the Southern Hemisphere.  Ski legends such as Ted Leggity and Michaela Shiffrin regularly train here.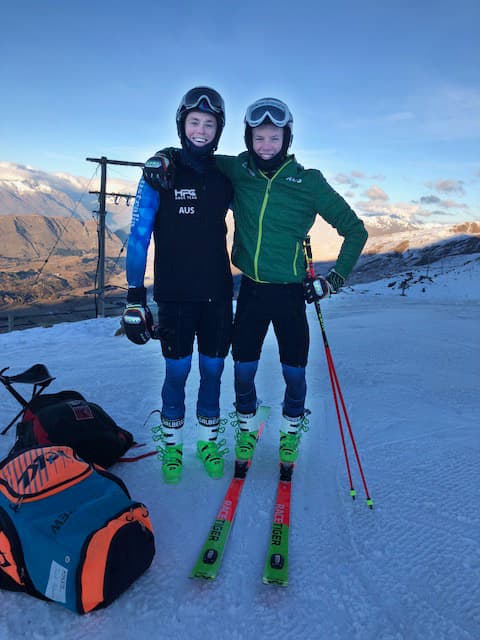 Coronet Peak is the training base and mountain for New Zealand Olympians Adam Barwood, Willis Feasey, Alice Robinson and their coach Nils Coberger, and also past Olympian and former alpine skier  Annelise Coberger (skiing, 1992, '94). Born in Christchurch, Annelise became the first person from the Southern Hemisphere to win a medal at the Winter Olympics when she won silver in the slalom at Albertville in France in 1992.
The New Zealand Alpine team will all be training at Coronet Peak Queenstown over the coming weeks alongside our SapphireOne Alpine Team for the upcoming New Zealand Championships, to be held on the 12 to 15 August 2018. The New Zealand Alpine Ski Races are always well supported by a large range of international teams from some of the ski nations powerhouses such as the Austria Ski Team and the USA Ski Team.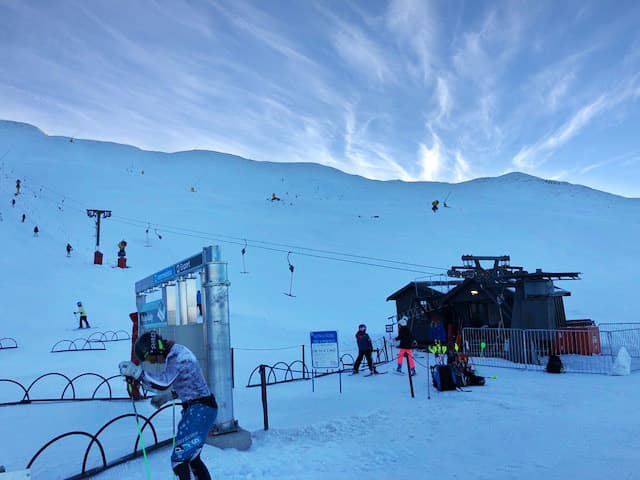 For a sneak peek at the full capabilities ERP, CRM, Accounting Software, Human Resources, Payroll, Assets and Document Management,  check out SapphireOne and request a live demo, it is everything you'll ever need to make your company management a success. Know more about us.