February 26, 2020 8:50 am | by Archana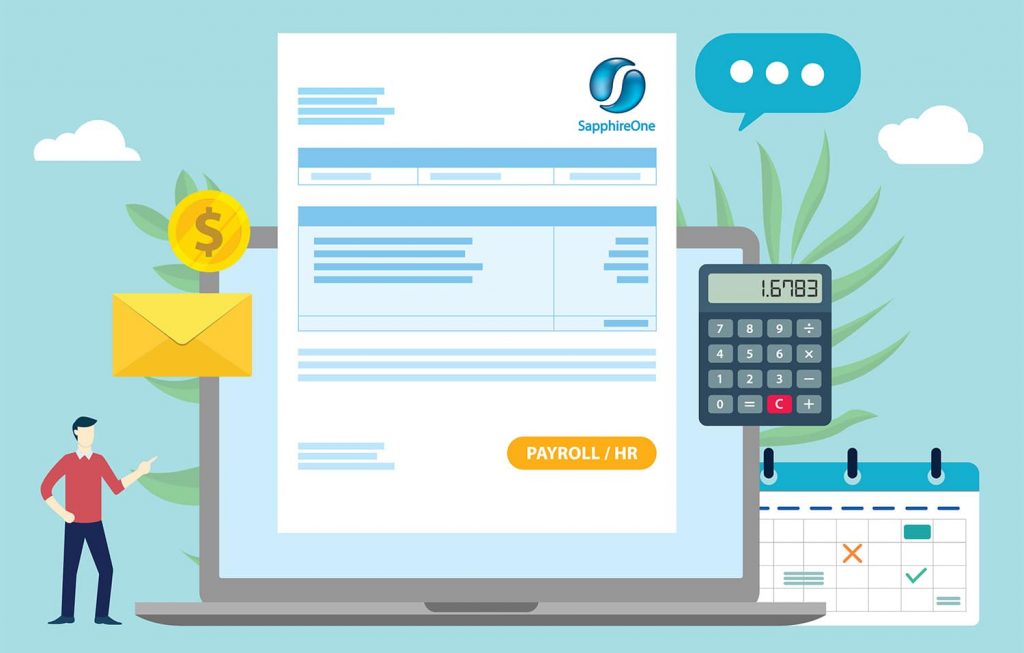 Many ERPs on the market today deploy a single functional system and interface it with bolt on modules. This can become expensive to implement in the long term as each individual module attracts its own costs and licensing. SapphireOne is all-inclusive, providing access to every module via a single toolbar.
SapphireOne leverages off the database backend, providing unlimited numbers of concurrent users with real-time access and optimal processing speeds with no data file size restrictions. With our user-friendly ERP system, your employees will be able to extract custom reports with ease. These reports will enhance and improve your daily workflows.

Multi Company Payroll is a Standard feature of SapphireOne
SapphireOne is true multi-company, housing unlimited companies, currencies and tax realms within the one data file. SapphireOne is built with your growth in mind with the ability to process multiple payrolls in multiple companies as a standard functionality. SapphireOne's single toolbar provides instant access to your employees vital data.
Delivering payslips instantaneously on payday. This is required by Fair Work Organisations and is a breeze with SapphireOne. At the click of a button Payslips are delivered via email delivery system in a secure, best practice format.

Easily process payroll across multiple companies
SapphireOne's advance functionality allows you to process payroll across multiple companies. This eases the challenges of managing your team, and efficiently manage HR to ensure your business is compliant with all federal laws and regulations.
SapphireOne's standalone and fully integrated multi company payroll system saves time , lowers payroll management costs and makes better use of your valuable employee time and data.
On occasions you may have to allocate your employees costs across multiple companies, you will have to ensure that you have the locations set up within your company's profile. You will also need to ensure that employee/s working at multiple companies have the relevant locations allocated to their profile's within the system, so they are available to have hours/costs credited to the location/s. This will help you to split the cost across multiple companies.

A flexible Payroll System
SapphireOne Payroll system is very flexible. Our built-in and comprehensive leave request functionality streamlines all leave requests. It also streamlines approval processes with an inbuilt workflow, with unlimited stages and unlimited levels within each workflow stage. The workflow can have a unique electronic signature at each stage and each level.
SapphireOne's payroll caters for multiple pay cycles including weekly, fortnightly, bi-monthly, 4 weekly, monthly and one-off payments.
SapphireOne calculates the gross wages, Pay as you Go (PAYG)/Pay as you Earn (PAYE), superannuation contribution and take-home pay. You can then pay your employees directly across multiple companies by simply initiating the payrun from SapphireOne multi company Payroll System. While using multi company payroll functionally, you can process Single Touch Payroll (STP), the process is identical as if you are doing a single company entity. The only difference is for multi company you have to process STP separately for each company.
The fully featured and flexible SapphireOne Payroll supports payroll for full-time, part-time, casual, contract and directors. SapphireOne is a truly multi-company payroll application and with this you can run multiple companies in different countries, tax jurisdictions and currencies using a single data file.
December 18, 2019 10:38 am | by Archana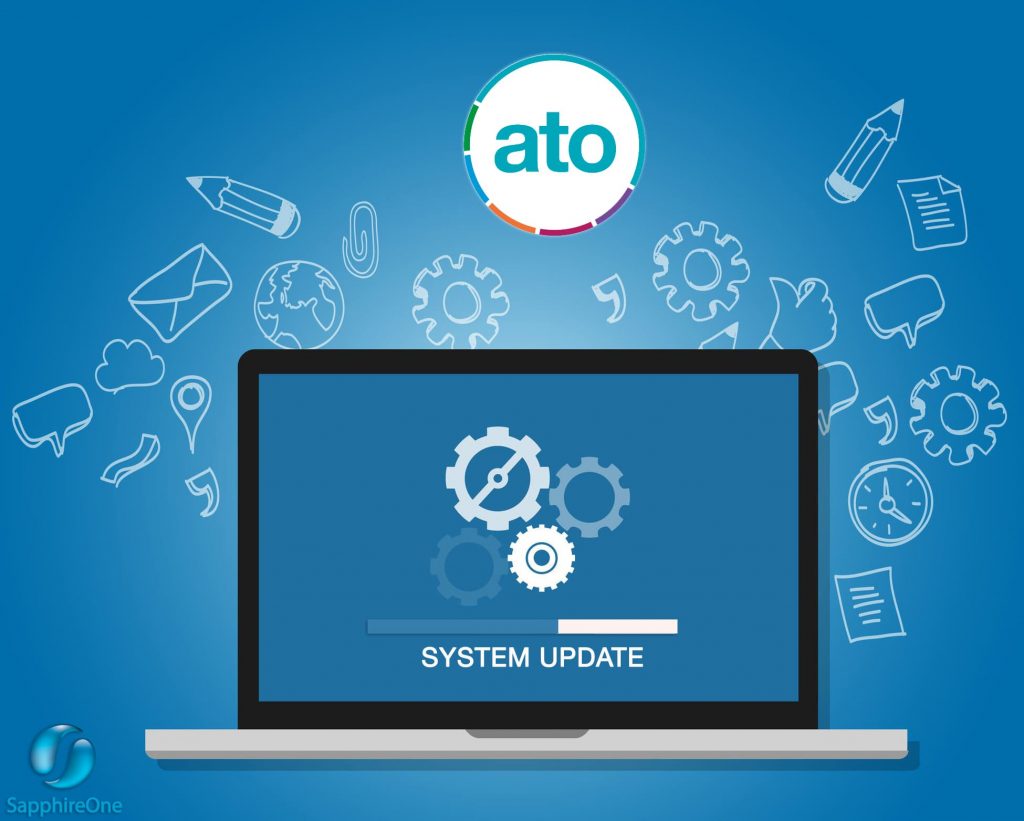 From midday AEDT on Tuesday 24 December 2019 ATO systems will progressively become unavailable until 6.00am AEDT on Thursday 2 January 2020 while ATO complete major system upgrades. This means during Christmas and New Year period starting from 24 December 2019 to 2 January 2020 ATO online services will be unavailable.
List of ATO online systems:
ato.gov.au
ATO app (some features)
ATO Online services for Agents
ATO Online services for Individuals and Sole Traders
ATO Online services for non-residents
ATO Online services simulator
AUSid
Australian Business Register
Business Portal
Bulk Data Exchange
Data Transfer Facility
Departing Australia Superannuation Payment
EmployerTick
Progress of Return
Practitioner lodgement service
Single Touch Payroll
Small Business Superannuation Clearing House
Standard Business Reporting
Statement of tax record
SuperTick
Access to STP, SBR and Payment will be limited
All SBR inbound services for the Practitioner Lodgment Service (PLS) enabled services will be offline during the closedown period. Single Touch Payroll (STP) will operate in a capture and store mode only. To support member rollovers, the SuperTICK service in single request processor (SRP) will remain operational across the full shutdown period. If you plan on working during Christmas & New Year time, your system access will be limited. You will be able to report using STP, but these records will not be processed or visible until ATO systems are available in the new year. You will not be able to lodge returns, activity statements and forms during this time. Payments via BPAY, EFT or Australia Post. will not be visible until the ATO systems are available.
SapphireOne advises that you process your payroll before 23rd December 2019 in order to avoid any kind of inconvenience.
Our office will close at 5pm on Monday 23 December 2019 and will re-open on Monday 6 January 2020 at 8.30am.

Merry Christmas and Happy New Year
July 12, 2019 12:25 pm | by Archana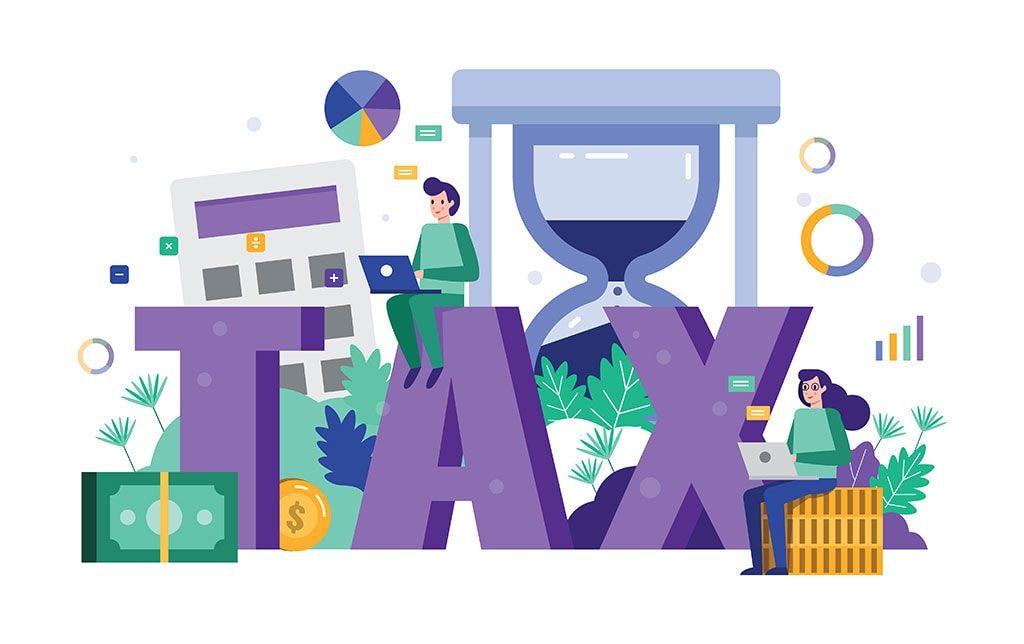 All Not For Profit organisations reporting through Single Touch Payroll (STP), can choose how they would like to report fringe benefits amount (RFBA) and employer super contributions (RESC). These fringe benefits are reportable if the total taxable value exceeds the threshold set by the ATO.
There are two options available through STP:
OPTION 1– If you choose to provide your employee's RFBA and RESC amounts at each payroll or update event, you'll need to include the amount for each pay run event and amounts for each subsequent payroll event, even if the amounts remain the same.
If you choose to provide your employee's RFBA and RESC amounts at each payroll or update event, you'll need to include the amount for each pay run event and amounts for each subsequent payroll event, even if the amounts remain the same.
OPTION 2- You can choose to provide RFBA and RESC amounts through an update event as part of the finalisation process at the end of the financial year.
Payment summaries
If you have chosen not to provide RFBA and RESC amounts through STP, you'll need to:
provide employees with this information on a payment summary
submit a Payment summary annual report to ATO.
How to report fringe benefits and super with STP
If you use Single Touch Payroll (STP), your end-of-year reporting may be different for recording your employee's:
reportable fringe benefits amount (RFBA)
reportable employer super contributions (RESC).

Where year-to-date RFBA and RESC are provided through a payroll or update event during the year, you'll need to report these amounts for each following payroll event, even if the amounts remain the same.
Alternatively, you may report these amounts through an update event as part of the finalisation process at the end of the financial year.
Guides from the ATO
For more information on the benefits of an ERP System in simplifying the STP reporting process – SapphireOne ERP, CRM, DMS and Business Accounting Software Application. Alternatively, contact our office on (02) 8362 4500 or request a demo.
January 30, 2019 1:20 pm | by Archana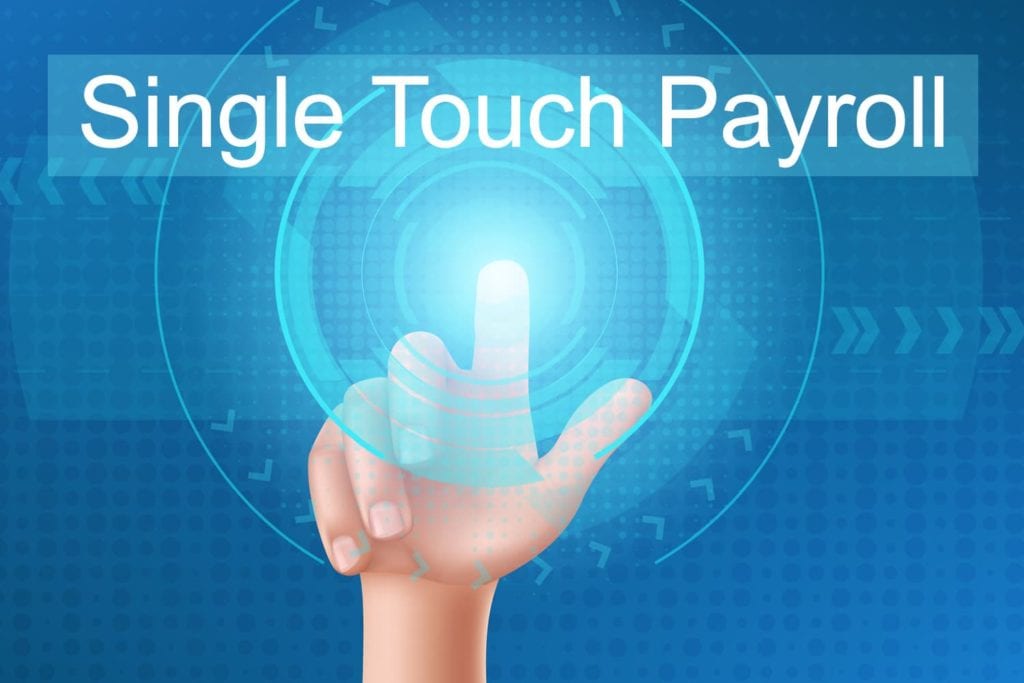 There has been a lot of talk and sometimes panic about single touch payroll, but many companies can simply update their existing software or choose a product by 1 July 2019. Single Touch Payroll is the next step in streamlining your payroll reporting with the Australian Taxation Office.

SapphireOne was the was first to achieve world-wide full accreditation on 1 May 2018 and our clients have been enjoying the benefits ever since.
STP requires businesses to report directly to the Australian Taxation Office after every pay run with wages, salaries, PAYG and super. STP is mandatory for employers with 20 or more employees from 1 July 2018 and from 1 July 2019 for employers with 19 or less employees.
Businesses will need to report to the Australian Taxation Office after every pay run instead of once a year. No more annual payment summary reports or employee payment summary reports as these are produced by the Australian Taxation Office. Employees simply log into myGov to view their information.
Australian Taxation Office – STP Integration into SapphireOne in a Few Easy Steps
Step 1-
Set-up your Auskey in SapphireOne
If you can't find your Auskey, contact one of our support team and they will help you
If you have your Auskey:
Go to Utilies Mode, in the Top Menu Bar select Controls then Company
Click on the company in "Company Inquiry" Screen
Under Utilities Mode go to More Details
In SBR box on the bottom right type Auskey in "Keystore File"
Type Auskey password in "KeyStore Password"
Enter in the contact details and then press the upload button
Now you're ready to run Single Touch Payroll.
Step 2-
In Payroll Mode
In the top tool bar select History then Pay Run Log/STP
Highlight the Pay Run you would like to submit to the ATO
Click on the bottom "STP Submit" button
Navigate back to the "Pay Run Log/STP" screen
Highlight the Pay Run you would like to process
Click on the "STP Get Result" button on the bottom left
You will receive a pop up "Alert" when the report has successfully submitted.
It's that easy- SapphireOne has Single Touch Payroll and Accounting needs at your fingertips.
For more information regarding improvements and features within the latest release of SapphireOne Business Accounting Payroll Software please contact our office on (02) 8362 4500 or request a demo.
July 13, 2018 10:38 am | by Archana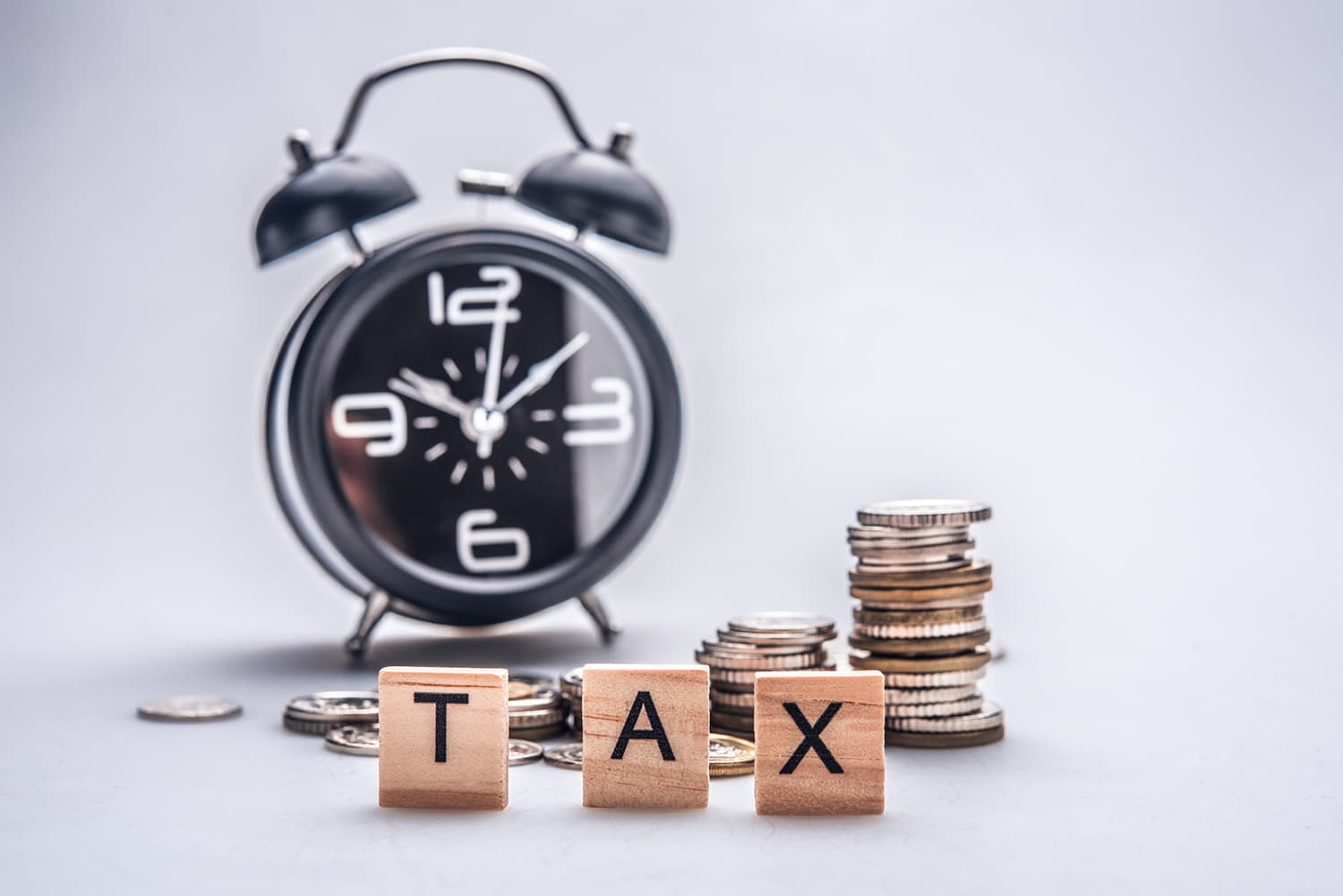 At the end of financial year whether you are in Australia, New Zealand or anywhere in the world, all companies have tax obligations. The requirement to produce your Profit & Loss and Balance Sheet at the end of the financial year is mandatory for all businesses and organisations.
A financial year (or fiscal year, or sometimes budget year) is the period used by governments and their tax agencies for accounting and budget purposes, which vary between countries. It is also used for financial reporting by business and other organizations. Laws in many tax jurisdictions/countries require company financial reports to be prepared and published on an annual basis, but generally do not require the reporting period to align with the calendar year. The End of Financial Year (EOFY) is the date that marks the end of the financial year.
The calendar year is used as the financial year by about two thirds of publicly traded companies in the United States and for a majority of large corporations in the UK and elsewhere, with notable exceptions being in Australia, New Zealand and Japan. In Australia the End of Financial year generally falls on June 30th, New Zealand ends their financial year on March 31st. Some organisations and companies follow the USA end their financial year which is often on the same day of the week each year, for example, the Friday closest to 31 December. Under such a system, some fiscal years will have 52 weeks and others 53 weeks.
Taxation laws generally require accounting records to be maintained and taxes calculated annually, which usually corresponds to the financial year used by the government. The calculation of tax on an annual basis is especially relevant for direct taxation, such as company income tax. Many annual government fees and levies—such as Council rates, licence fees, etc. are also calculated on a financial year basis, while others are charged on an anniversary basis.
Many educational institutions have a financial year which ends during the summer to align with the academic year (and, in some cases involving public universities, with the state government's financial year), and because the university is normally less busy during the summer months. In the northern hemisphere this is July to the next June. In the southern hemisphere this is calendar year, January to December. Some media/communication-based organisations use a broadcast calendar as the basis for their fiscal year.
Whatever the size of your business and tax obligations, you must report and pay any amount due to the ATO, this includes Superannuation and GST, VAT or Sales Tax reporting. It is essential to lodge tax return accurately in order to achieve the maximum business offset and possibly even receive a tax refund.
By managing everything from Financial Reporting, Inventory Control, Assets, Job Projects, Payroll/HR to Bank Reconciliations, SapphireOne ERP CRM DMS can give you more time to do the things that matter, such as developing new strategies and thinking in your business or organisation.
SapphireOne helps you to prepare and lodge tax return
SapphireOne helps you calculate GST and seamlessly lodge your Business Activity Statement (BAS) Standard Business Reporting (SBR2), pay employees and track your PAYG and Superannuation.
SapphireOne ERP CRM DMS can generate comprehensive reports to help you prepare and lodge tax return. Effortless reporting of SapphireOne can help you to get the right data at the right time including Year to Date (YTD) financial reports, PAYG payment summaries, Profit & Loss and Balance Sheet reports. That's why Alison Phillips from Moyle Bendale Timber said in her testimonial that "SapphireOne is a RocketShip because of its excellent reporting."
For a sneak peek at the full capabilities ERP, CRM, Accounting Software, Human Resources, Payroll, Assets and Document Management,  check out SapphireOne and request a live demo, it is everything you'll ever need to make your company management a success. Know more about us.