June 21, 2019 2:30 pm | by Fiona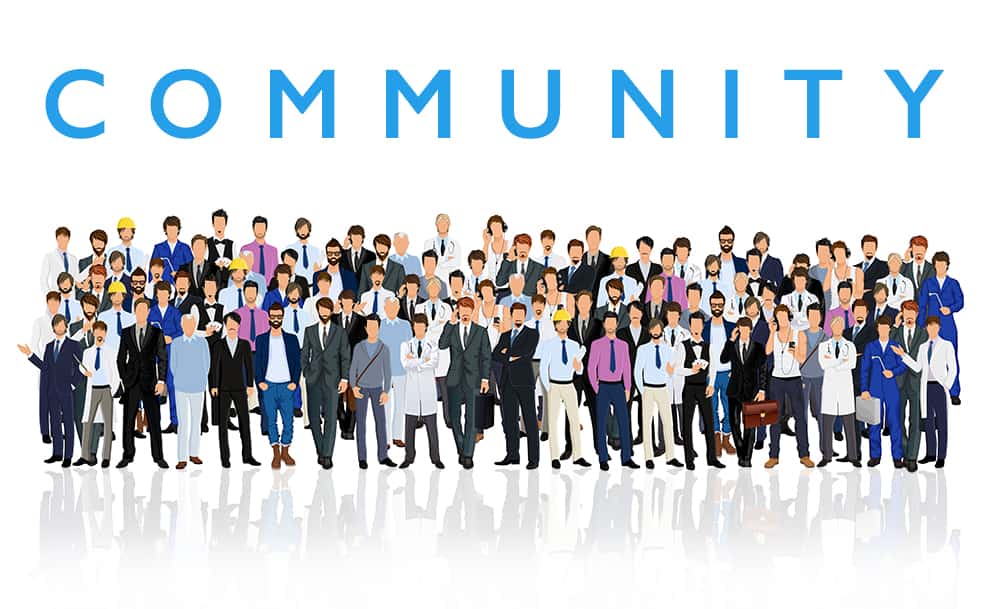 IT'S ARRIVED! SapphireOne would like to introduce a new resource for you called SapphireOne Community. This is a central place where our clients and users can access the latest guides, interactive manuals and step-by-step videos of our SapphireOne application.
It's a great place to share, connect and ask questions on your ERP Accounting needs.
What to expect in SapphireOne Community
New features, release notes and latest versions will be listed on this Community platform to keep you ahead of changes.
To launch, we have been working on the Accounts Mode. Take a look at the easy to follow, intuitive overviews with tips and shortcuts that are bound to ensure working with SapphireOne is faster and more productive.
What's to come- the rest of SapphireOne guides and videos on our 8 modes. These include Inventory, Job Projects, Payroll/HR, Assets Management, Management, Utilities and Workbook. Web Pack, Market Pack, Web POS and Release Notes will also be featured in detail giving you, the user a simplified way of learning.
Can't find the information you need? Take a look at our Frequently Asked Questions (FAQ). Prefer to speak to one of the team? Fill in our form and we'll be in touch.
The best part of Community- it's online, allowing you access 24/7 on any device!
Discover now SapphireOne Community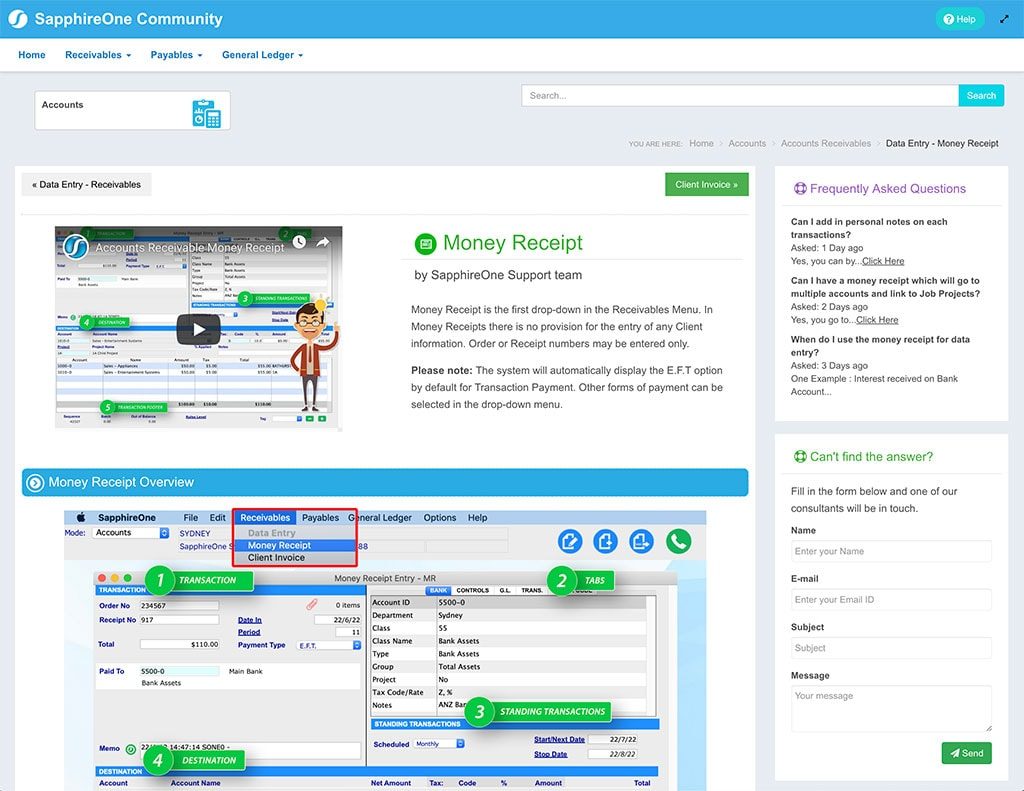 In the meantime, rest assured our manuals are still available on the FTP server until the content is transferred into our Community site. The manuals are continuously updated with new and exciting features and are a tremendous guide for training and reference purposes.
To access the manuals, go to FileZilla, connect, then click on the Public Folder. In the SapphireOne Manuals folder you will find a list of the current versions. Highlight and drag the manual you would like to transfer to your desktop.
Click for more information regarding improvements and features within the latest release of SapphireOne ERP, CRM, DMS and Business Accounting Software Application. Alternatively, contact our office on (02) 8362 4500 or request a demo.
February 27, 2018 2:14 pm | by Loren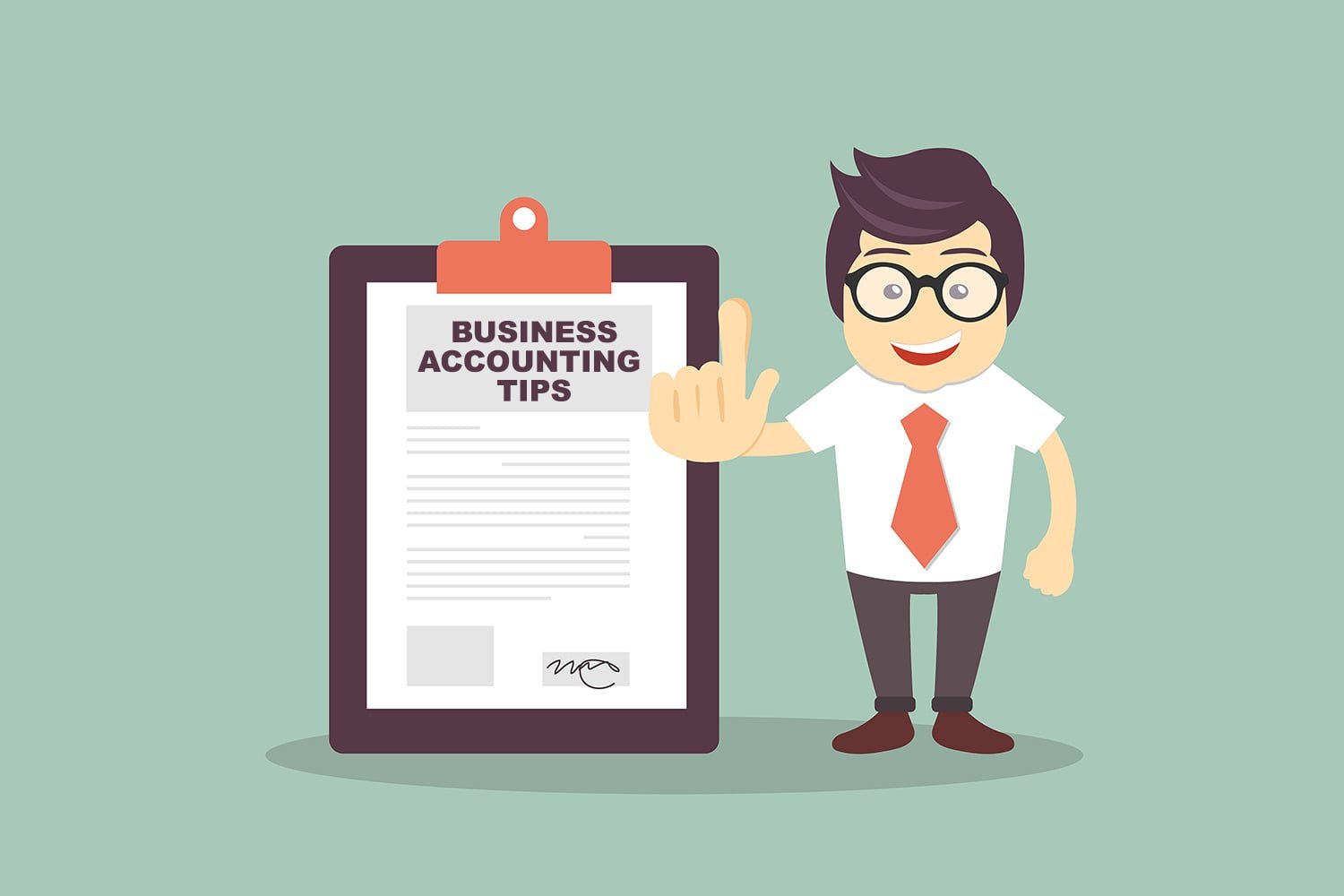 With the availability of resources and technology, entrepreneurs today are finding it easy to realize their 'start-up' dreams. Governments and funding companies also welcome the entrepreneurs who have a unique idea and a definite plan backing that idea. Every city wants to become a 'start-up' hub these days, it is the 'Golden Age' of company.
Business Accounting tips is an important component that contributes to the success of an association, many of which failed because they didn't manage their accounts properly. With the easy availability of resources, corporation tend to ignore the accounts in the initial stages, this could become a burden to manage the company's financial health in the later stages. For your business to succeed from small scale to mid-size businee, you need to keep your financial records organized and updated. Following these accounting tips will help you in successfully managing your Small Business or Mid-size Startup.
Business Accounting Tips
Accrual Business Accounting or Cash Accounting
Using Accrual accounting you can track your transactions real-time and can estimate the present financial health of the company. Using Cash accounting, ATO reporting will be updated only after sending or receiving the payments, inventory etc. Use the help of a financial professional on which method to be adopted and which system better supports your business goals.
Paper or Digital
Digital accounting has taken over the age-old account books and records. Companies are encouraged to go digital thereby saving paper and the environment. Follow the reviews of the available vendors before buying the software if you are going digital.
Documentation
Whether you choose paper or digital transactions, you need to maintain your documents in good order, this can be done by using a reliable Document Management System. It helps to manage all your digital documents which you can retrieve whenever required. Documents of financial performance, profit and loss statements, budgeting etc. are of critical importance to the success of the organisation.
Inventory Management
Manage your inventory using location and bay management, record daily production, adjust stock levels. Invoicing is an easy affair now using SapphireOne accounting software.
Cut Unnecessary Expenses
Reduce unnecessary expenses related to training, paper, maintenance and unnecessary audits using an effective and user-friendly SapphireOne accounting software.
Integration
Integration of business accounting tips with CRM software will help in the smooth flow of business.
For a sneak peek at the full capabilities ERP, CRM, Accounting Software, Human Resources, Payroll, Assets and Document Management,  check out SapphireOne and request a live demo, it is everything you'll ever need to make your company management a success.
February 23, 2018 3:30 pm | by Loren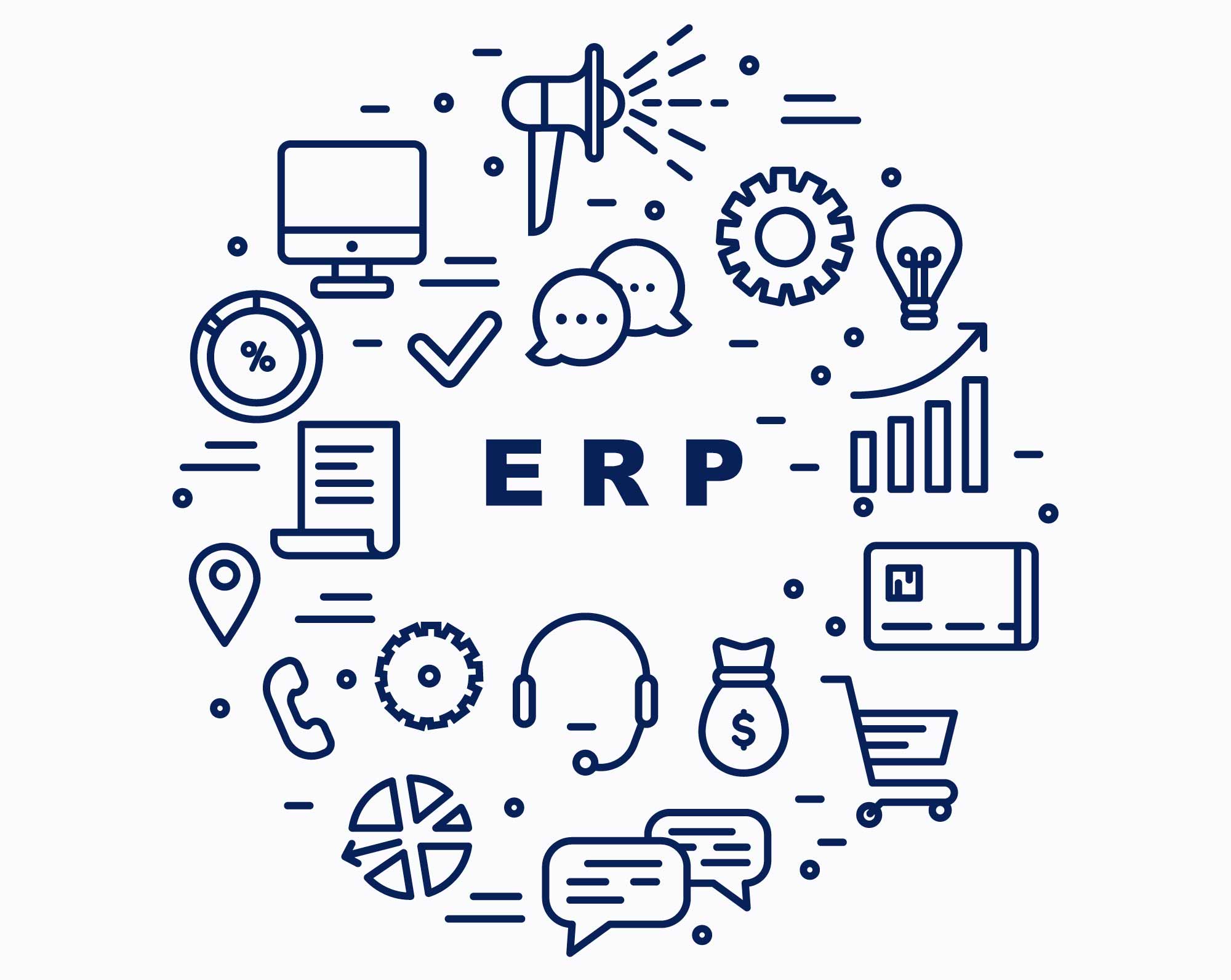 Technological changes are growing at a rapid pace and the minute we buy a new software there comes a more sophisticated one. It's a challenging situation both for the employees and employers and the companies are realising the importance of staying updated with the latest trends.
Enterprise Resource Planning helps the companies to make effective and real-time decisions thereby strengthening the organisation's profit. There are many factors that can influence the future of ERP. A leader in providing Accounting Software, Payroll Software, CRM Software, ERP software.
SapphireOne believes that the following factors will play an important role in the future of ERP.
User-friendly Enterprise Resource Planning System
Employees are looking for a more user-friendly Enterprise Resource Planning system that will solve their practical problems. Companies are developing Enterprise Resource Planning software with superior architecture and slick designs. The demand for a pro-active and next-gen Enterprise Resource Planning system is never-ending. This puts a lot of pressure on the ERP suppliers to give the customer the swiftest and most attractive Enterprise Resource Planning software. Today's workers are better equipped to face the technological changes and they should be supplied with the best Enterprise Resource Planning.
Mid-market ERP
It's the era of 'Smart' products and today's employees want to use their Enterprise Resource Planning technology anytime, anywhere. Nowadays companies are opting for accessories that they can use on the go, like opting for mobiles over desktops. Mid-market ERP solution gives you uninterrupted access to your data and in turn influences the decision makers. For Example, business people need an Accounting software that helps them save time by making invoices on the move.
Customisation
Mid-size organisations are in need of a customised ERP software that will easily help them in managing operations, sales, accounts, inventory etc. The mid-size companies are looking for a cost-effective Enterprise Resource Planning that is user-friendly and that will help them to compete with the bigger organisations. For example, many businesses need a Document Management System to maintain their records easily and keep them updated.
A challenge for the suppliers is to come up with a flawless Enterprise Resource Planning software that can be easily integrated and easily implemented. SapphireOne provides the clients with most savvy and smooth ERP, CRM & Business Accounting Software. Seize the benefits of SapphireOne ERP software.
February 13, 2018 1:29 pm | by Loren
Gone are the days of the old accounting books. Gone are the days of carrying office books home. Departments in the company, in those days, were given specific books to carry out their day-to-day operations. Everything used to be updated in the company's books.
Now everything is online giving you automated results. Every department has its unique destination in the information system. It's a Paperless business now. Technology has helped the organisation to run smoothly giving real-time solutions and quick access to data.
Information systems capture data, process it and retrieve it when needed. Now we have a software for every specific need. Say bye to accounting books.
Accounting Software helps the organisation manage the company's budget, capital and operational expenses. It allows you to monitor the assets and liabilities of the company. It helps the company to forecast the cashflow and expenditure based on the previous trends. It shows the resources available in hand and generates reports, profit & loss statements and analytics. It helps the company to stay profitable.
HR systems maintain all the information that HR personnel used to do manually in those days. It will take care of all the HR department work like payroll, timesheets, training, employee benefits, HR costs, recruitment, job offers, assignments, retention, employee productivity, employee satisfaction etc.
Marketing information Systems will take care of the sales, interaction with the Dealers, Suppliers and Brokers. It helps generate new business and in the growth of the company. It will also allow you to target a particular audience and helps with market research and customer feedback.
Inventory Management systems will assist in purchasing and sales. For procurement, invoice reports and delivery reports can be generated. It helps in the effective usage of resources for the normal functioning of the organisation.
Operations management will include the procedures and policies to be followed for doing a particular task and making sure the resources are allocated correctly.
Incident reporting is another component of the operations. Making sure workflow stays on track and issues are resolved and do not reoccur.
Say goodbye to accounting books with the sophisticated SapphireOne and all the benefits of SapphireOne Accounting Software, SapphireOne ERP Software and SapphireOne CRM Software.