November 1, 2018 2:05 pm | by Fiona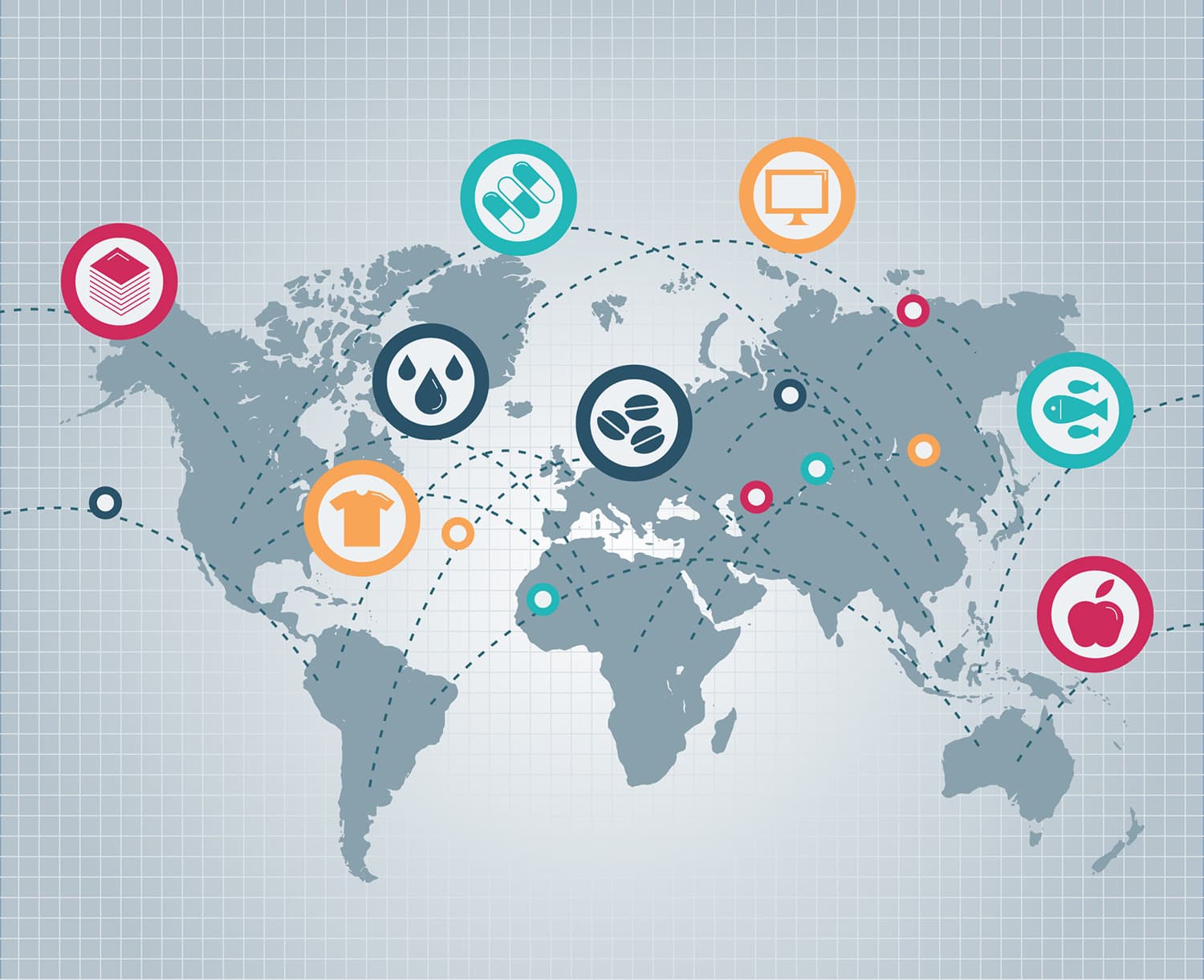 When looking into whether you should invest in an ERP system for supply chain management, you need to ask the following questions. Are we working at optimal speed and efficiency? Can you reduce waste? How susceptible is your business to outside risks? Are you staff working to their full capacity?
If you answered no to any of these then it may be time to install SapphireOne ERP application. Our ERP plays an integral part of managing supply chain management risk by making the entire chain more visible and resilient to changes in market demand.
SapphireOne supply chain management and ERP accounting software
SapphireOne ERP Accounting application allows manufacturing and distribution businesses the ability to gain enterprise wide, supply chain management visibility. The ERP also increases speed, efficiency and overall customer satisfaction. Our ERP offers real-time data which helps sales act on information faster, manage risks and save money via automated stock control and purchasing. The ERP will seamlessly coordinate and integrate the flow of material, information and financial.
Excessive Supply
With lack of information or the right tools to manage supply, it can be a tricky ensuring you won't order too much or too little raw materials and inventory. SapphireOne ERP application automates your purchasing which reduces human errors, saving money and warehousing.
Inventory management
SapphireOne ERP inventory management ensures you have enough inventory on hand, in the right location, to accommodate demand. It enables you to integrate with external partners to ensure all parties communicate with each other. Stock tracking and management, sales and purchase order management, multi-channel fulfilment, warehouse management, and stock transfers are synced across the entire supply chain management.
Product delivery
SapphireOne ERP application has excellent distribution and logistics software functionalities. Optimise your logistics management with our delivery scheduling and manifest functionalities. Multi-location Inventory, advanced shipping, bin management, real-time dashboards are just some of the features offered.
Stock flow
In managing stock, you need real-time access to stock levels, cost and tracking information. SapphireOne ERP Accounting application has multi-warehousing functionality. Easily view where a stocked item is being held. Estimate how long it will take to deliver this item in store or to your customer. Tracking and control are made easy with our POS system via serial or batch numbers.
Labour costs
Optimising your inventory processes with SapphireOne ERP application will reduce manual labour. Time is saved in replenishing stock, processing shipments and deliveries to your customers. Having an automated system saves money, reduces the risk of human error and allows you to focus on delivering quality customer service.
For more information regarding improvements and features within the latest release of SapphireOne ERP Business Accounting Application please contact our office on (02) 8362 4500 or request a demo.
October 15, 2018 2:43 pm | by Fiona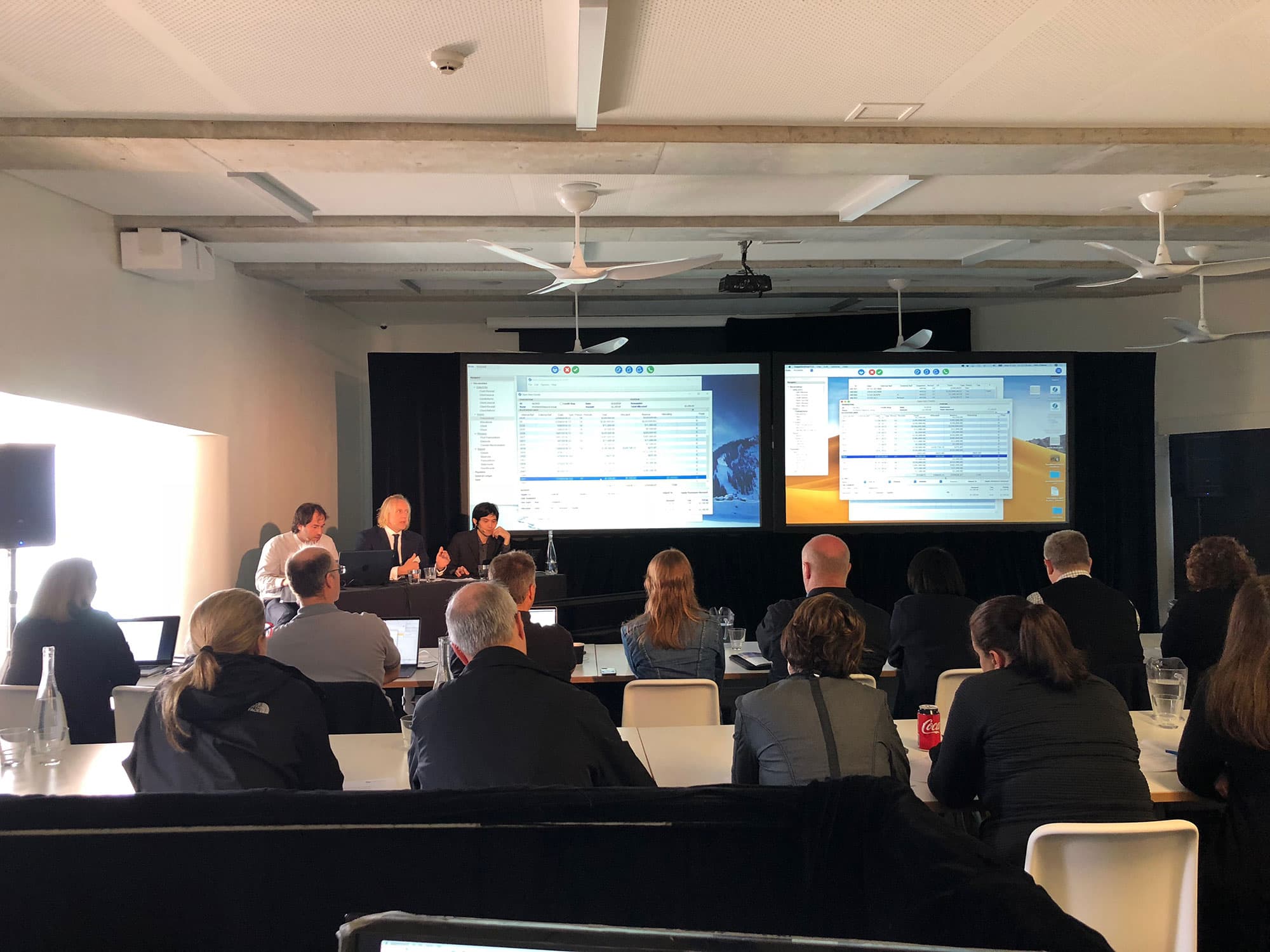 On 8th October 2018, SapphireOne Business Accounting Application launched Version 17 in the Ros Packer room of the North Bondi Surf Lifesaving Club.

New features and improvements in Version 17.0.1.0 of SapphireOne ERP Business Accounting Application
Performance improvements
There are some amazing performance improvements in the large processing functions in Version 17. For example, when processing Month End or Business Activity Statement (BAS SBR2), which historically have been two of the more time-consuming processes in the SapphireOne ERP Business Accounting Application, we have seen dramatic increases in performance of up to ten times than earlier versions.
New BAS SBR2 and STP working with ATO, adding your AUSkey to SapphireOne
SapphireOne Version 17 incorporates the ATO Standard Business Reporting SBR2, Single Touch Payroll STP and Tax File Declaration TFN for SapphireOne users who have installed their AUSkey into their SapphireOne datafile. These clients now benefit from what used to be a very time-consuming task with the ATO business portal, where they often had to reinstall java or change browsers frequently so they could lodge their BAS. Now with SapphireOne, there is no requirement for a browser as the interface seamlessly connects to the ATO.
SPS Commerce Fulfilment EDI Integration
SPS Commerce's integrated end-to-end EDI solution, automatically populates orders into Version 17 of the Sapphire and SapphireOne ERP Business Accounting Application, while checking for errors when sending and receiving transactions. It also verifies that all transactions were sent and received successfully, providing critical process controls for vendors and suppliers. Implementing SPS commerce's fulfilment EDI has brought many benefits into SapphireOne. It has reduced or eliminated manual data entry, saved chargeback penalties, streamlined inventory management, increased the speed time-to-market (TTM) delivery, boosted productivity without increasing staff, expedited receipt verification, improved record-keeping processes. The overall result is greater competitiveness, which will help SapphireOne users to be a major player in the larger enterprise retailer market.
Single Document Interface (SDI)
With the release of Version 17, we have now implemented Single Document Interface (SDI). This new interface provides a menu navigator which allows for every data entry screen, inquiry and reporting and processing screens to be opened simultaneously. This is a major advantage for those power users who require to run reports while still being able to make inquiries and process data entry.
Web Pack upgrade
Version 17 of the Sapphire Webpack has seen an upgrade of the original web interface bringing the application a fresher look to users. This includes a scalable interface which allows for minimal change of user interface from smaller devices such as iPhones through to web browsers being used on large monitors linked to desktop computers. Some new features such as the Sapphire Market WebPack, Leave Request, Time Sheets, Stock List and Stock Count have given users more functionality in our popular Sapphire product.
For more information regarding improvements and features within the latest release of SapphireOne ERP Business Accounting Application please contact our office on (02) 8362 4500 or request a demo.
October 10, 2018 11:25 am | by Fiona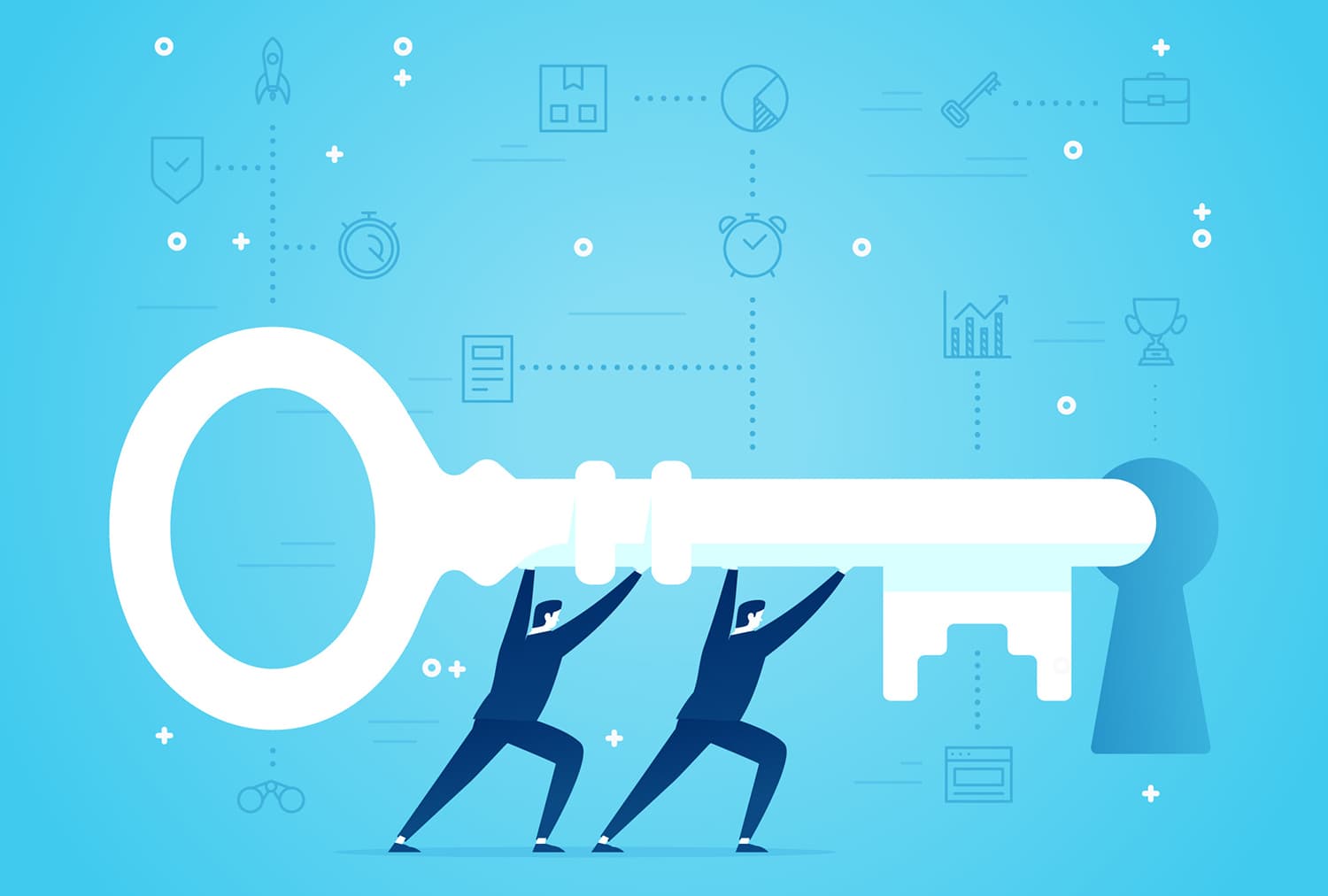 SapphireOne ERP business accounting suite has a unique framework which allows management and decision makers to maintain full control over the entire organisation.
With full control you have the flow on effect of improved productivity, increased efficiencies, decreasing costs and streamlining processes. SapphireOne Enterprise Resource Planning software gives your finance team the necessary tools to create more realistic estimates and accurate forecasts in accrual-based costs, bank reconciliations, billing & invoicing, budgeting and tax preparation.
It's your one stop complete business solution in functionality; easy to use, intuitive with a clear interface.
Fulfil your business dreams: ERP Business Accounting Suite with Business Intelligence Dashboards (BI), HR/Payroll automation, Inventory Management with Supply Chain control and Projects Management all within the one software application.
SapphireOne ERP, CRM, DMS and Business Accounting Software solution offers a comprehensive software suite which is highly scalable and supports unlimited users concurrently. We readily adapt to meet the changing requirements brought on by business expansion with customised integrated applications.
Our Enterprise Resource Planning ERP application offers a singular business accounting solution in functionality for Accounts Receivables, Accounts Payables, General Ledger, Fixed Assets, Payroll/HR, Job Costing/Project Tracking, Multi-Company within the one database, Reporting with BI dashboards and Budgeting.
As you grow, your operations become more and more complex. Our ERP solution increases productivity and efficiency by guiding you though the complexities, preventing the never-ending data re-entry, streamlining functions such as your production, order fulfilment and delivery.
SapphireOne reduces labor costs
SapphireOne's mission is to provide accurate, real-time information which in turn will streamline your ERP business accounting processes and make it easier, more efficient for your organisation. Reducing labor costs allows your managers to focus on what is important, prevent disruptions and delays, ensures reporting is easily accessible so they can make the right decisions quickly.
SapphireOne utilises warehouse space
Warehouses experience continuous transfer and shipping, so it is imperative to have tight controls and access to real-time data. SapphireOne Inventory mode will provide you with the exact location of inventory, a clear view of stock levels available, so you can maximise your "real estate" and warehousing. Multiple locations and distribution centres are linked using live data via Sapphire Web Pack. This allows for unlimited users to access certain parts of the live data file from any device with a browser including iPhones, iPads, android smartphones and tablets, along with your standard laptop or desktop.
SapphireOne improves supplier and customer relationship
Our SapphireOne Customer Relationship Management (CRM) and Document Management System (DMS) applications ensure you stay ahead of the game by providing high quality customer service. Information at your fingertips and BI dashboards, allow the user to custom dashboards, custom reports, create role-based and ERP dashboards and forecast which inturn enables your staff to focus on what is important, sales and customer service.
SapphireOne maintains corrects inventory levels
SapphireOne Inventory module tackles the complexity of inventory control and provides the necessary tools to assist with bins, matrix tables, batch control, serial number tracking, location control, department control and normal or non-diminishing stock. Using our SapphireOne Inventory module, inventory forecasting and multi costing are made it simple.
SapphireOne drives sales, orders and profit
Simply put, our SapphireOne ERP, CRM, DMS and Business Accounting Software application integrates various aspects of your business — from accounting and human resources to production and sales. This allows you to easily manage tasks and process data, so you can concentrate on the bottom line, making sales and profit. The key feature is a centralised database allowing our users a complete summary of financials, sales figures and other important metrics. All your employees in different departments can have access to the same information without re-entering.
For a sneak peek at the full capabilities ERP, CRM, Accounting Software, Human Resources, Payroll, Assets and Document Management,  check out SapphireOne and request a live demo, it is everything you'll ever need to make your company management a success. Know more about us.
September 21, 2018 5:13 pm | by Paul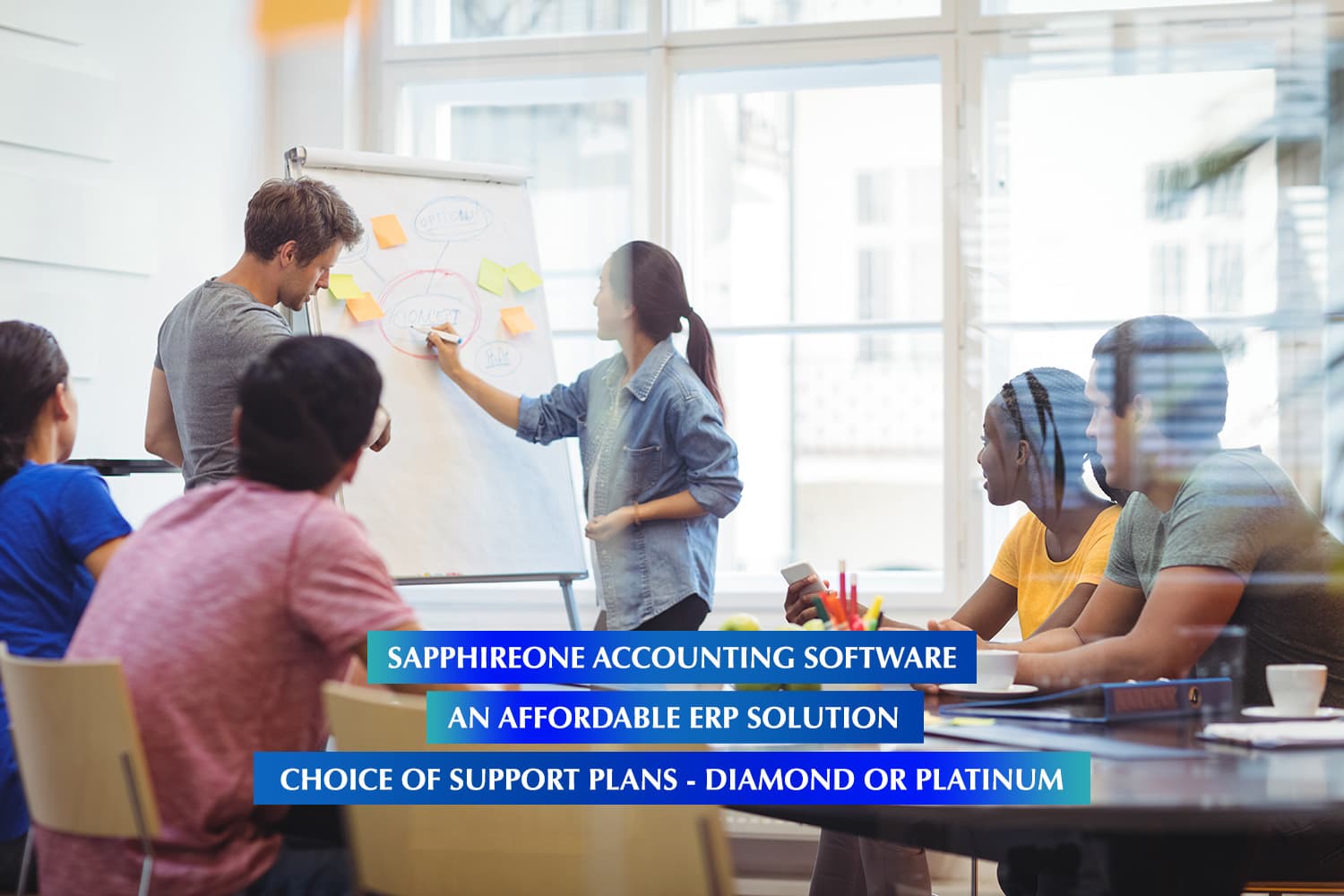 At SapphireOne, we are always looking for ways to innovate to make our application an even more powerful tool. Our affordable ERP solution is for medium to large businesses through to accountants and bookkeepers who support them. In the past two decades, we've devoted almost $200 million in research and development to deliver new features and improved functionality.
On 8th October 2018, SapphireOne launches version 17 which will deliver major new enhancements in our SapphireOne ERP CRM DMS Accounting Application Suite. This new release of SapphireOne Version 17 supports 64bit version of Windows and Mac OS which sees dramatic speed improvements to memory intensive operations such as Month & Year End procedure, BAS reporting etc. With this release our clients will have better data management functionality, improved user experience, a higher-level security with HTTP Strict Transport Security (HSTS), and many more new intriguing services.
Enticing and competitive pricing plans in SapphireOne's affordable ERP Solution: CRM, DMS and Business Accounting Software included
Sapphire Single User for Windows or Mac:
If you are just one user then Sapphire Single User will suit you. This offer consists of a full working copy of Sapphire application suite that can be accessed by a single user at any given time.
SapphireOne Client/Server for Windows or Mac:
If you have multiple users, SapphireOne Client/Server will suit your business needs. This license enables multiple concurrent users to access the same data file on their server concurrently.
Sapphire Web Pack:
The Web Pack comes with a number of standard functions with user access easily controlled by the system administrator. The Sapphire web pack server allows for unlimited users to access controlled parts of the live data file from any device with a browser. Customisation of the Sapphire Custom web pack to suit your business needs is also available on request.
SapphireOne keeps support costs in an easy to use, simple format.
Entry level is our Diamond Support Plan,with unlimited email and phone support. Diamond clients enjoy the convenience of unlimited telephone and email support within normal business hours, and priority booking for Teamviewer support. Diamond Clients have access to the current build of SapphireOne's affordable ERP solution & Business Accounting Software Application.
Our Platinum Support Plan provides unlimited email and phone support 24/7. This premium service provides scheduled backups, month end, GL and transaction audits, data file re-indexing and tools, unlimited email and 24/7 telephone queries by the client's nominated administrator.
SapphireOne is now Certified for ISO 27001:2013 Information Security Management Systems.
The ISO 27001 standard requires a systematic examination of security risks, threats, vulnerabilities and their impact. SapphireOne has achieved the certification process by demonstrating that a comprehensive system of information security controls and management processes has been implemented. These processes ensure the information security controls continue to meet the organisation's requirements on an ongoing basis.
SapphireOne's compliance with this important industry certification demonstrates that SapphireOne develop, implement, train, maintain and support an enterprise resource management application as per ISO Standards.
August 8, 2018 12:22 pm | by Peter Ferrari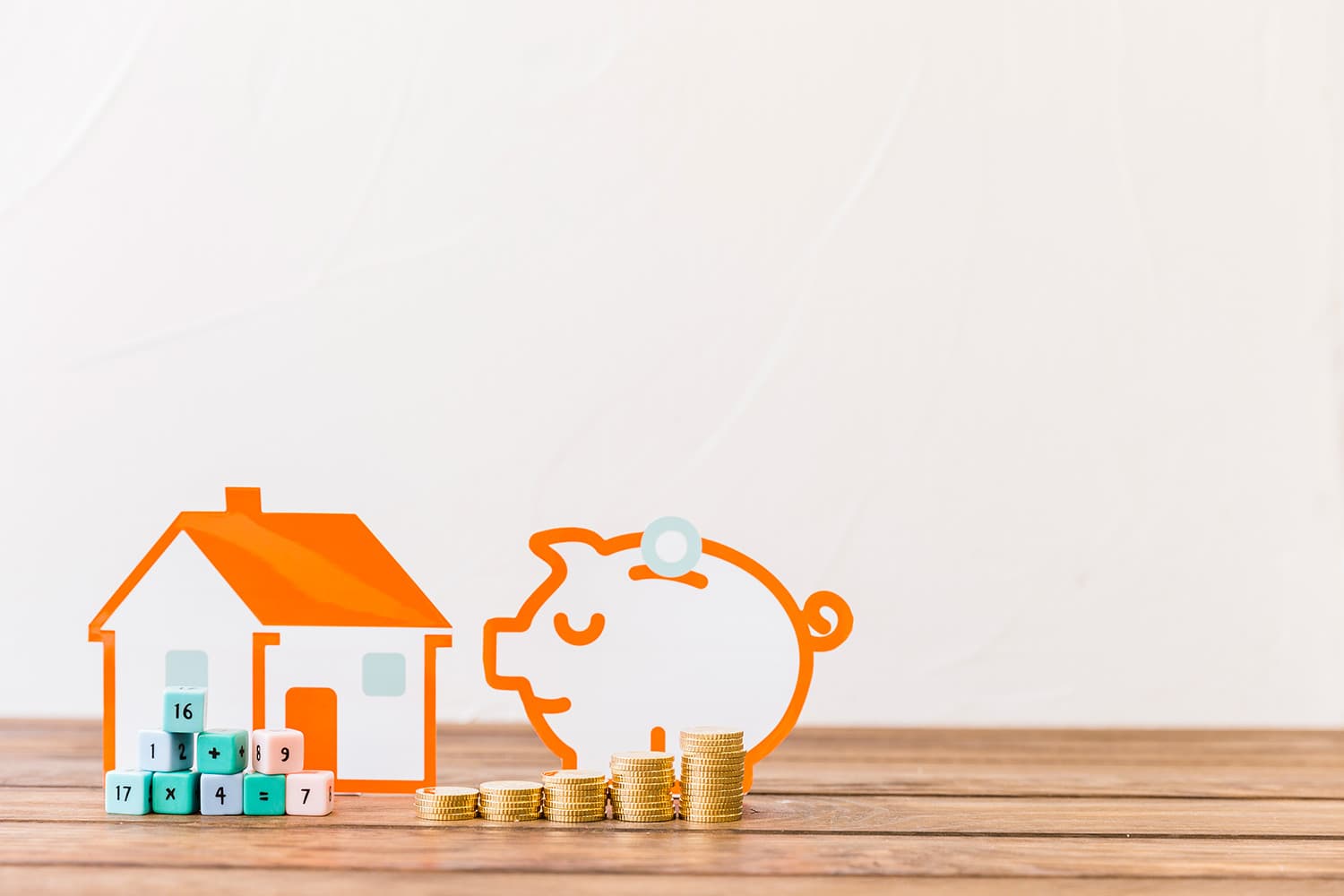 It is vital for managing all financial aspects of your day to day business activities.
You can perform basic accounting tasks such as generating financial reports, invoicing, tracking income and expenses. Accounting software manages your financial data and analyses sales performance and cashflow which ensures you make informed decisions.
All organisations have to perform a number of tasks to make their company financially successful, ERP Accounting software is an essential investment for any business large or small
SapphireOne ERP CRM DMS Accounting software is designed to help companies introduce accounting accuracy to achieve peak financial performance. SapphireOne ERP CRM DMS is built to comply with international accounting standards and principles, providing comprehensive reporting functionality to assist in reviewing company performance. SapphireOne ERP CRM DMS is a unique accounting software.
Managing Cash Flow



One of the biggest challenges for any business is to manage cash flow efficiently, organisations and business owners need to keep records of all the cash coming in and going out of the business. SapphireOne ERP CRM Accounting software enables business owners to manage their business cash flow management of expenditure and keeps track of the financial status of the company easily.
Invoice Tracking with DMS
Invoice tracking is very important for any organisation's success. SapphireOne's in-built document management system (DMS) allows you to attach all supporting documentation by simply clicking on SapphireOne's paperclip in any related transaction and ensures easy invoice tracking.
Time Saving and Accuracy
SapphireOne ERP Accounting software quickly performs different tasks such as invoicing, sending payment reminders, paying vendors, reconciling bank accounts and generating reports. SapphireOne ERP accounting software provides fast and accurate information. SapphireOne provides a clear and accurate view of the financial standing of your organisation to assist you in managing your business and making informed decisions.
Accounts Receivable
The Accounts Receivable module in SapphireOne's accounting software is for the entry of all transactions that are involved with Income for the organisation. This may be through Cash Sales or Client Invoices etc. Client accounts are managed efficiently with customer tracking, invoice management, activity analysis, receipt and cash receipt processing.
Accounts Payable
The Accounts Payable module in SapphireOne's accounting software handles all transactions that are involved with the payment of vendor invoices for the company, this includes the tracking of cash, credit card and eft and other types of payments.
Financial Reporting
SapphireOne ERP CRM DMS accounting software has comprehensive reporting functionality which allows you to analyse all aspects of your financial accounts. Designed with flexibility in mind, SapphireOne reports can be designed to meet your requirements and can be sorted by multiple criteria with numerous levels of details to choose from. Strong reporting tools are essential to your organisation and are fully integrated within the SapphireOne ERP CRM DMS Accounting Software application suite.
For a sneak peek at the full capabilities ERP, CRM, Accounting Software, Human Resources, Payroll, Assets and Document Management, check out SapphireOne and request a live demo, it is everything you'll ever need to make your company management a success. Know more about us.
July 23, 2018 2:42 pm | by Paul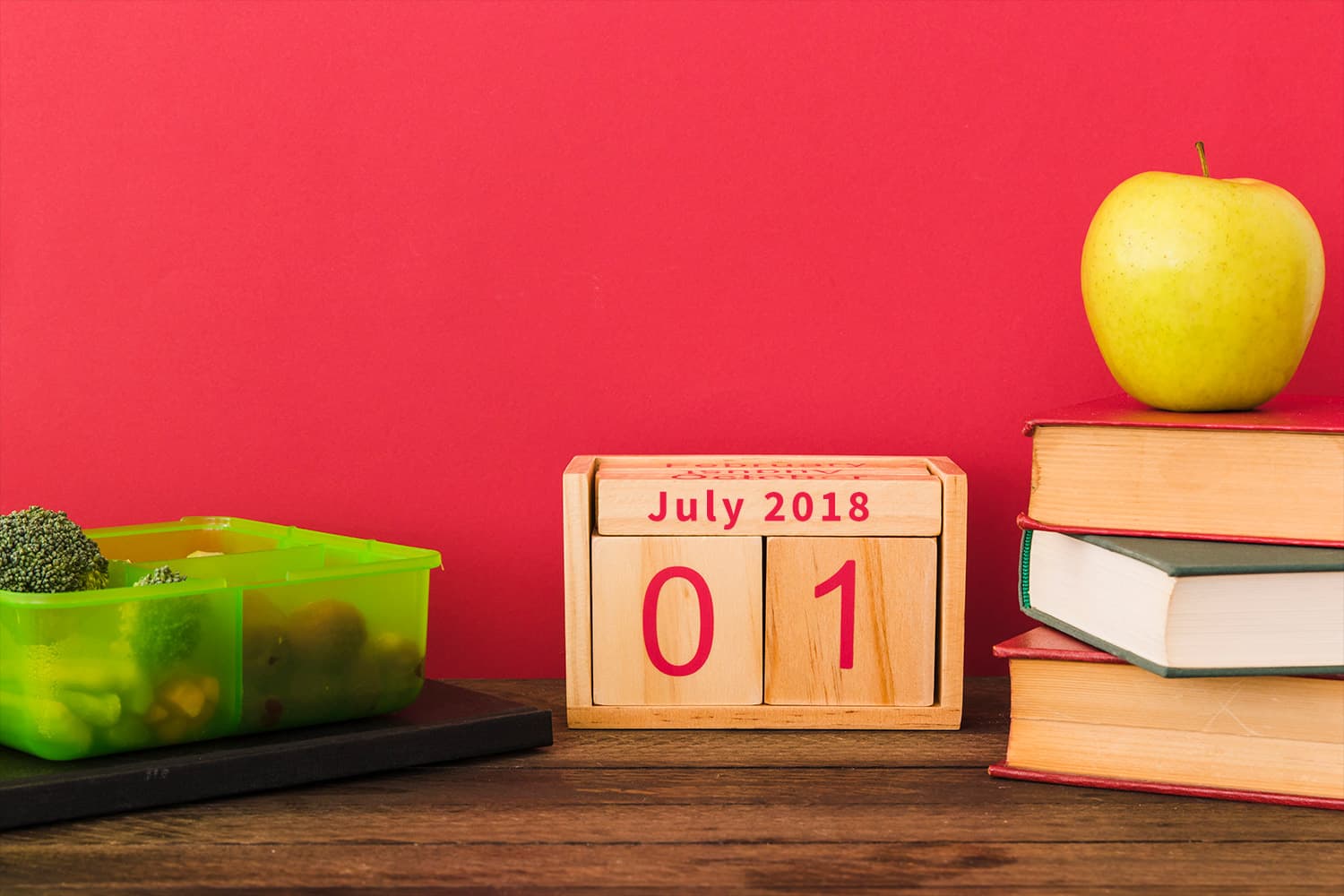 Four of our SapphireOne testimonial clients, Newkem Australia, Monier Prime Rooftiles, Frutex Australia and Moyle Bendale Timber have processed payruns this week and successfully lodged their first Single Touch Payroll (STP) event for the current financial year. Numerous other clients have also successfully lodged their first STP event with the Australian Taxation Office within the first week of its operation.
The Australian Tax Office has made it mandatory for any business operating with a staff capacity of 20 or more employees to implement a working Single Touch Payroll solution on or before July 1, 2018. SapphireOne was certified for this Single Touch Payroll on 1 May 2018.
To assess whether you need to implement Single Touch Payroll on July 1, 2018 you were required to do a count of your Payroll / HR employees as of 1 April 2018.
If this count is 20 or more, then you are a 'substantial employer' and will have to report through STP. If it is 19 or less, then reporting through Single Touch Payroll will be optional until 1 July 2019. After that, it becomes mandatory for every employer to report through STP which is of course subject to changes in the legislation.
As part of the Single Touch Payroll process, the ATO matches the information sent through the portal against the corresponding employer/ employee profiles. As a result, businesses will no longer be required to complete payment summaries at the end of the financial year as it will have already been done and available to employees through myGov.
The following are some important aspects for employers to know regarding the Single Touch Payroll process:
A regular pay cycle (pay event) is when an employer carries out payroll at fixed regular intervals to remunerate employees. This is usually weekly, fortnightly, bi-monthly or monthly.
When you start reporting through your Single Touch Payroll-enabled solution, your pay event will need to include minimum reporting requirements in order for the ATO to receive the file.
The employer must report the year-to-date values of gross salary or wages, allowances or other payments (as relevant), deductions and PAYG withholding for each employee included in each pay event.
If you currently fall into the "Substantial Employer" category and do not yet have a solution that works with STP, contact one of our SapphireOne team to go through your options in finding a resolution to your current systems short comings.
For a sneak peek at the full capabilities ERP, CRM, Accounting Software, Human Resources, Payroll, Assets and Document Management, check out SapphireOne and request a live demo, it is everything you'll ever need to make your company management a success. Know more about us.