February 14, 2019 10:25 am | by Fiona
No one likes having money owed, it's important to stay on top of your customer invoices. Businesses can prioritise sales and fall into the trap of extending credit to customers, offering discounts or ignoring payment terms if it means winning new sales. Regardless of how many sales your company makes, this becomes meaningless if you are not being paid on time. Not getting paid can lead to cash flow issues which can impact your ability to pay vendor bills, meet payroll or other obligations. You need to consider customers are sometimes not respectful or just forgetful in paying invoices, so keeping track of payment dates, when invoices are sent and due is fundamental. Accounts receivable alerts helps you stay in control of your invoicing.
SapphireOne Workflow with Accounts Receivable Alerts Enables Friendly Reminders to Employees and Customers
Collection efforts should be consistent and methodical. When processes are automated as much as possible you reduce the risk of errors from manual entry.
In SapphireOne ERP you can set up a workflow of alerts for ageing receivables. These accounts receivable alerts can be emailed to your relevant employees when the balance is near, due or outstanding. Friendly reminder emails can also be scheduled to your customers. You can create unlimited workflows with credit control reminders in SapphireOne.
Best email practices when asking for payments
It is always a good practice to set up an initial reminder one week before the Invoice Due Date. Keep it polite and in your Email Subject mention it is a follow up on the invoice #. The body of the email should be short, friendly and informative. This will also advise customers that you are on top of your invoices.
The next email should be created on the Day the Payment is due. In your Email Subject mention the invoice # and that it is due today. Keep it short and friendly and mention it is a reminder as technically the customers are not late in paying.
When the payment is overdue, and depending on your credit terms, you can send a more direct email. In the subject let them know which invoice is overdue and by how long. Ask for payment, list payment methods, and let them know what will happen to their account if not paid in time.
Click for more information regarding improvements and features within the latest release of SapphireOne ERP, CRM, DMS and Business Accounting Application. Alternatively, contact our office on (02) 8362 4500 or request a demo.
August 8, 2018 12:22 pm | by Peter Ferrari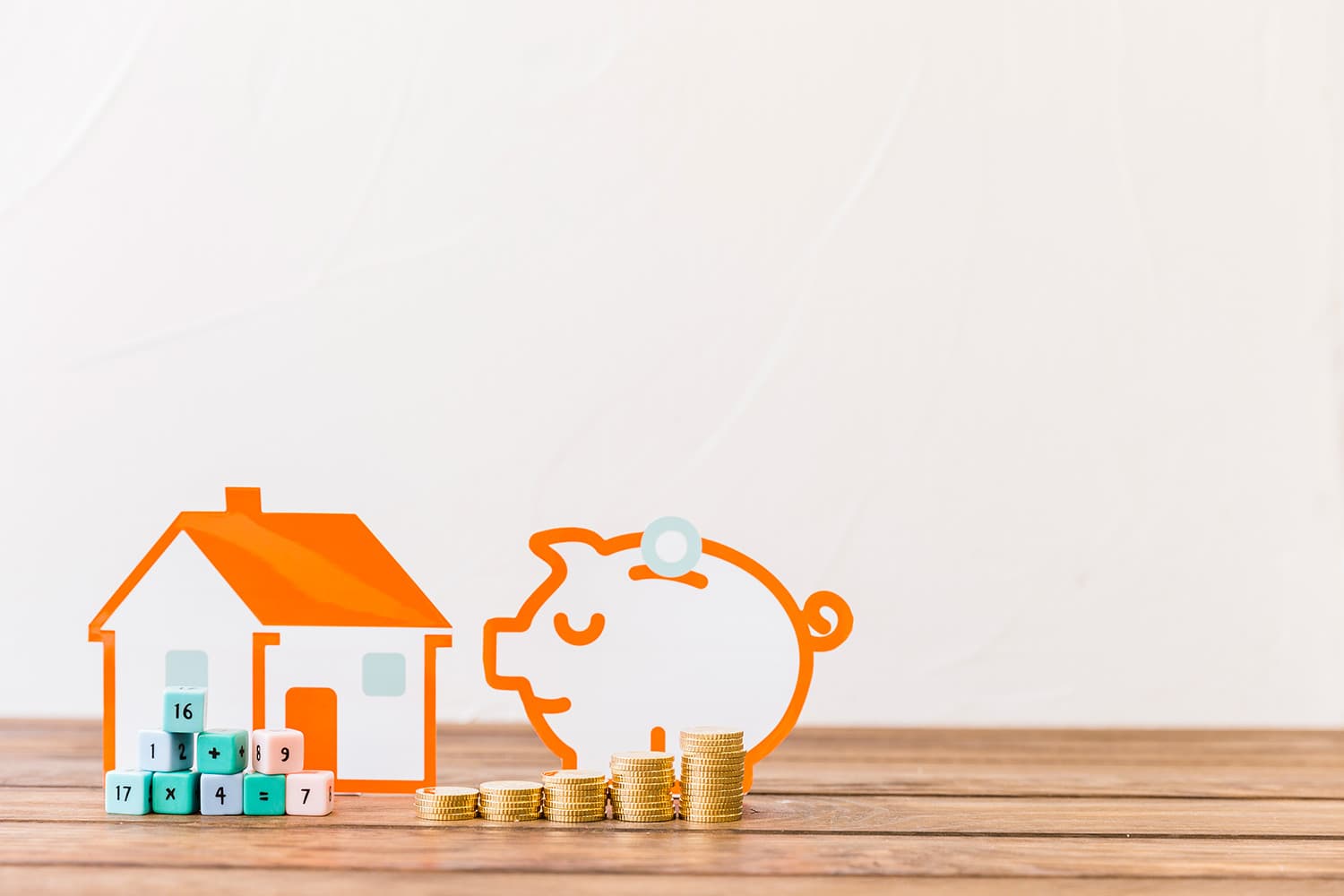 It is vital for managing all financial aspects of your day to day business activities.
You can perform basic accounting tasks such as generating financial reports, invoicing, tracking income and expenses. Accounting software manages your financial data and analyses sales performance and cashflow which ensures you make informed decisions.
All organisations have to perform a number of tasks to make their company financially successful, ERP Accounting software is an essential investment for any business large or small
SapphireOne ERP CRM DMS Accounting software is designed to help companies introduce accounting accuracy to achieve peak financial performance. SapphireOne ERP CRM DMS is built to comply with international accounting standards and principles, providing comprehensive reporting functionality to assist in reviewing company performance. SapphireOne ERP CRM DMS is a unique accounting software.
Managing Cash Flow



One of the biggest challenges for any business is to manage cash flow efficiently, organisations and business owners need to keep records of all the cash coming in and going out of the business. SapphireOne ERP CRM Accounting software enables business owners to manage their business cash flow management of expenditure and keeps track of the financial status of the company easily.
Invoice Tracking with DMS
Invoice tracking is very important for any organisation's success. SapphireOne's in-built document management system (DMS) allows you to attach all supporting documentation by simply clicking on SapphireOne's paperclip in any related transaction and ensures easy invoice tracking.
Time Saving and Accuracy
SapphireOne ERP Accounting software quickly performs different tasks such as invoicing, sending payment reminders, paying vendors, reconciling bank accounts and generating reports. SapphireOne ERP accounting software provides fast and accurate information. SapphireOne provides a clear and accurate view of the financial standing of your organisation to assist you in managing your business and making informed decisions.
Accounts Receivable
The Accounts Receivable module in SapphireOne's accounting software is for the entry of all transactions that are involved with Income for the organisation. This may be through Cash Sales or Client Invoices etc. Client accounts are managed efficiently with customer tracking, invoice management, activity analysis, receipt and cash receipt processing.
Accounts Payable
The Accounts Payable module in SapphireOne's accounting software handles all transactions that are involved with the payment of vendor invoices for the company, this includes the tracking of cash, credit card and eft and other types of payments.
Financial Reporting
SapphireOne ERP CRM DMS accounting software has comprehensive reporting functionality which allows you to analyse all aspects of your financial accounts. Designed with flexibility in mind, SapphireOne reports can be designed to meet your requirements and can be sorted by multiple criteria with numerous levels of details to choose from. Strong reporting tools are essential to your organisation and are fully integrated within the SapphireOne ERP CRM DMS Accounting Software application suite.
For a sneak peek at the full capabilities ERP, CRM, Accounting Software, Human Resources, Payroll, Assets and Document Management, check out SapphireOne and request a live demo, it is everything you'll ever need to make your company management a success. Know more about us.
February 27, 2018 2:14 pm | by Loren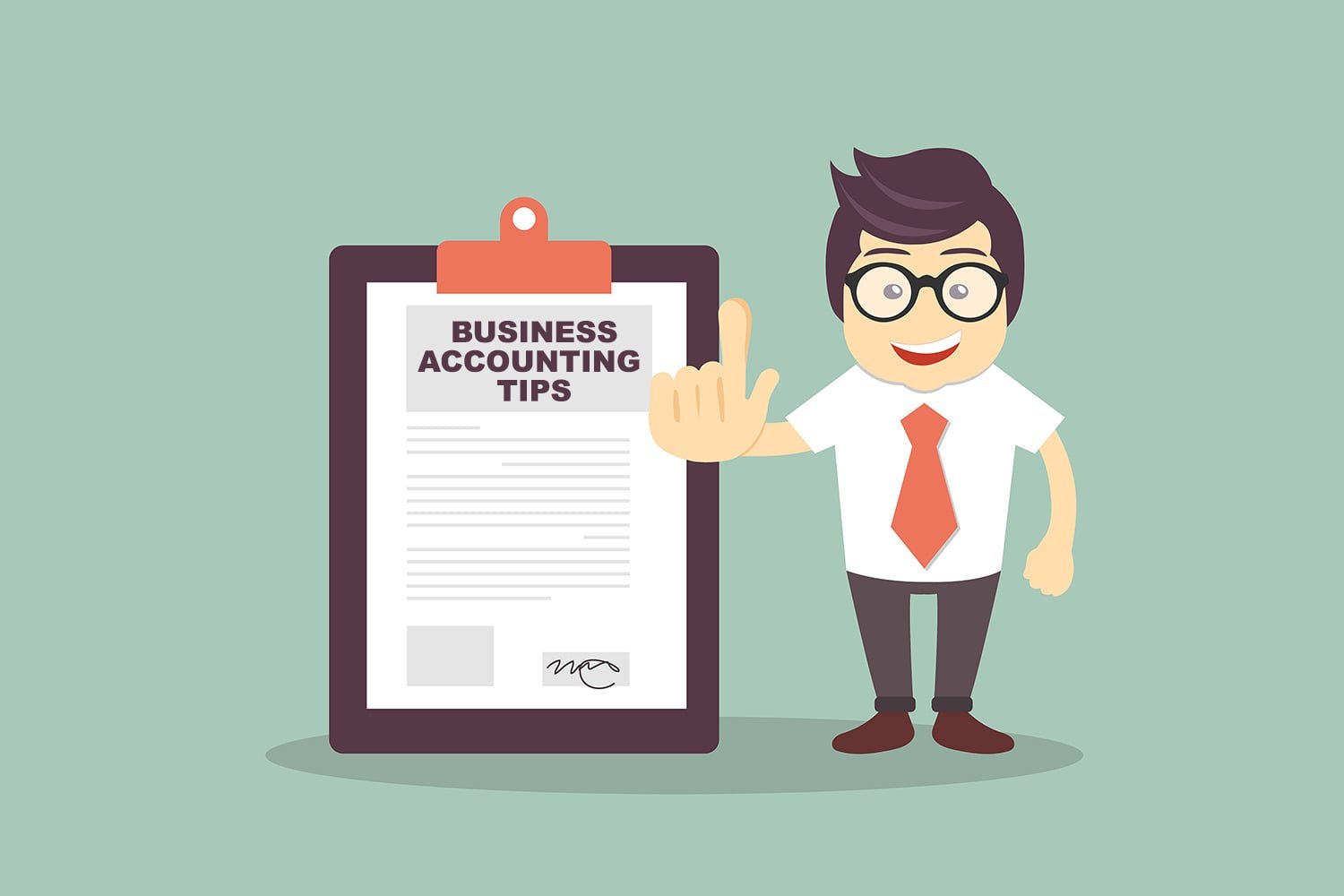 With the availability of resources and technology, entrepreneurs today are finding it easy to realize their 'start-up' dreams. Governments and funding companies also welcome the entrepreneurs who have a unique idea and a definite plan backing that idea. Every city wants to become a 'start-up' hub these days, it is the 'Golden Age' of company.
Business Accounting tips is an important component that contributes to the success of an association, many of which failed because they didn't manage their accounts properly. With the easy availability of resources, corporation tend to ignore the accounts in the initial stages, this could become a burden to manage the company's financial health in the later stages. For your business to succeed from small scale to mid-size businee, you need to keep your financial records organized and updated. Following these accounting tips will help you in successfully managing your Small Business or Mid-size Startup.
Business Accounting Tips
Accrual Business Accounting or Cash Accounting
Using Accrual accounting you can track your transactions real-time and can estimate the present financial health of the company. Using Cash accounting, ATO reporting will be updated only after sending or receiving the payments, inventory etc. Use the help of a financial professional on which method to be adopted and which system better supports your business goals.
Paper or Digital
Digital accounting has taken over the age-old account books and records. Companies are encouraged to go digital thereby saving paper and the environment. Follow the reviews of the available vendors before buying the software if you are going digital.
Documentation
Whether you choose paper or digital transactions, you need to maintain your documents in good order, this can be done by using a reliable Document Management System. It helps to manage all your digital documents which you can retrieve whenever required. Documents of financial performance, profit and loss statements, budgeting etc. are of critical importance to the success of the organisation.
Inventory Management
Manage your inventory using location and bay management, record daily production, adjust stock levels. Invoicing is an easy affair now using SapphireOne accounting software.
Cut Unnecessary Expenses
Reduce unnecessary expenses related to training, paper, maintenance and unnecessary audits using an effective and user-friendly SapphireOne accounting software.
Integration
Integration of business accounting tips with CRM software will help in the smooth flow of business.
For a sneak peek at the full capabilities ERP, CRM, Accounting Software, Human Resources, Payroll, Assets and Document Management,  check out SapphireOne and request a live demo, it is everything you'll ever need to make your company management a success.
November 28, 2017 11:36 am | by Loren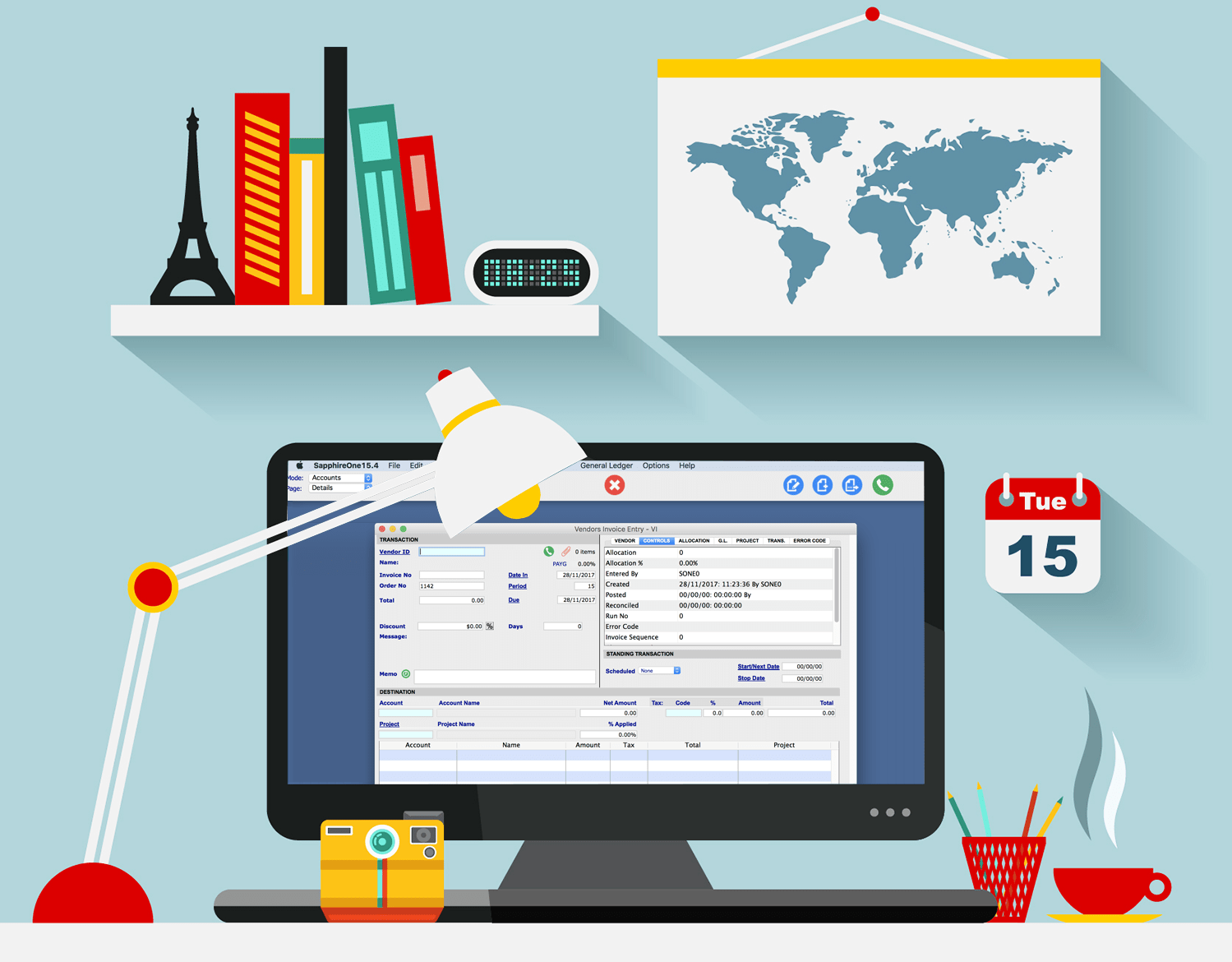 Tracking vendor invoices (bills), processing and eventually paying them is an essential part of the business management process. And while you may think 'oh well my Account Payable (AP) department is managing quite well,' deficiencies in the process of managing accounts payable, however minute, is one that sets up the precedent for innumerable unfavorable business scenarios including :
A significant increase in processing costs
An unproductive increase in AP team size
Straining company relations with suppliers
An increased risk of losing potential volume rebates
So what exactly propagates these detrimental situations in an accounts payable department? Quite a handful of them actually, we've selected the most common and relevant of them all.
Automate your accounts payable practice and you will reduce the time required to process an invoice
Problems with Data
Errors in data entry are without a doubt one of the most challenging issues accounts payable departments have to deal with. Manually inputting data from records and invoices is not only time consuming but also cost intensive and prone to mistakes – mistakes that could escalate into potentially business crunching errors. It's a well-known fact that over 88% of all data entry task orchestrated on an excel worksheet (the choice manual data input method for most organisations) are laced with significant errors.
Isolating these errors and implementing measures to correct them via manual processes is a tedious process bereft of any assurance of 100% accuracy.
Poor Transaction processing
When accounts payable is handled by a team using manual methods, the risk of mismanagement of invoice processing is significantly heightened. And while specifying a processing blueprint to employees cuts down this risk, that route only works to some extent for small accounts payable departments. Bigger or rapidly expanding organisations with larger accounts payable departments will struggle to maintain consistency when dealing with invoice processing. Luckily an automated system with sound logic and algorithm controls solves this issue without any stress.
Bulky unmanageable records
Organizing and maintaining any category of records is an already a tedious process, talk less of records emanating from the accounts payable department; a department well known for the large volume of inflow and outflow transactions. If your business uses a manual procedure to undertake this task, you'd agree with me that efficiently filling and tracking relevant documents at the time of need might be a tricky procedure.
Again this is a problem electronic systems, like SapphireOne readily do away with. Not only do they sort this info in real time and without stress, they also go the extra mile to make the information retrieval relatively stress free
Exposure to vulnerabilities
The accounts payable department is the major conduit vein through which money leaves an organisations account; hence it is one section often targeted by fraudsters. Most small businesses and start-ups treat fraud protection as irrelevant, that is until they become victims – don't be that start-up.
The issue with the majority of fraud control mechanisms is that they do not integrate well with manual AP departments, they require an automated AP system that electronically delivers the necessary variables needed to keep a keen eye out for your business. Set up correctly, fraud deterrent systems curate all activities of your business, by enforcing company rules/policies and tracking suspicious activities.
In the end, the efficiency of an accounts payable system cannot be overemphasised, in its role with the day to day running of business. To absolve your organisation of the risks brought on by this deficiency in accounts payable departments, it is critical to implement an effective accounts payable system.
For a sneak peek at the full capabilities of an account payable system check out Sapphireone and request for a live demo, its everything you'd ever need to make your accounting system a breeze.