August 21, 2018 3:33 pm | by suzanne
The SapphireOne Team have had a busy week competing in the New Zealand National Championships Slalom and Giant Slalom events at Coronet Peak, Queenstown.
Jack Adams, Theo Coates, Connor Leggett and Shaun Findlay fought the fierce competition in the GS and Slalom events and had some significant results.
Once again the event drew a large international crowd including Belgium, Slovakia, Austria, Russia, Netherlands, Switzerland, Italy, Norway, Liechtenstein, New Zealand, Germany, USA, Japan, Canada, Sweden, Great Britain, Korea, Ireland and of course Australia.   World Champion Ted Ligety was training on the hill and decided to drop into the Slalom events at the last minute.   Fantastic opportunity for the athletes to watch the World Champion in action.
Jack and Theo just missed out on the all essential "flip" in the first run of GS coming 32ndand 33rdafter Run 1.   If they had made the "flip" and come 29thand 30ththey would have been 1stand 2nd skiers in the 2nd run.   A start that can make a difference of 2 seconds or more in the final result.
Day 2 the boys had a similar finish in Run 1 however Theo didn't finish Run 2 and Jack made a few too many errors.  Team mate Connor leap frogged both boys to finish an impressive 32nd.
The Slalom event as usual took it's fair share of casualties with Jack and Connor not finishing Day 1, and Jack and Theo not finishing Day 2.


Photos above of Jack (Slalom) and Theo (Giant Slalom) in action.
New Zealand racers Adam Barwood and Piera Hudson claimed back-to-back National titles at the National Championships. Barwood and Hudson claimed the Slalom Championship titles on Tuesday, having also been crowned Giant Slalom National Champions in Sunday's race.
In the men's field, defending NZ champion Adam Barwood never looked in too much danger of relinquishing his title, so long as he could hold on in the tricky snow conditions. After the first run Adam was placed fifth with Willis Feasey as his closest teammate way back in 19th place.


As it was, a mistake in the bottom half of the course on run two would put an end to Feasey's second run charge for the men's national championship title while Barwood hung on, dropping back to eighth overall but managing to retain the men's slalom title for another year.
The women's leader after the first run, Hudson started 30th in run two and had to battle the ruts to get to the finish. A few mistakes on the bumpy course cost her the overall lead, finishing in sixth place overall, but taking the National Ladies' Slalom title.
Congratulations to all the competitors and good luck to those competing in the Australia New Cup starting next week (August 20) in Mt Hotham, Victoria, Australia.
To see full results from this series, click here.
August 10, 2018 11:27 am | by suzanne
Training continues at Coronet Peak for majority of the Team while races have started for others.
Based at 'Little Farm' homestead, Dalefield, Queenstown the Team have been working hard over the last week.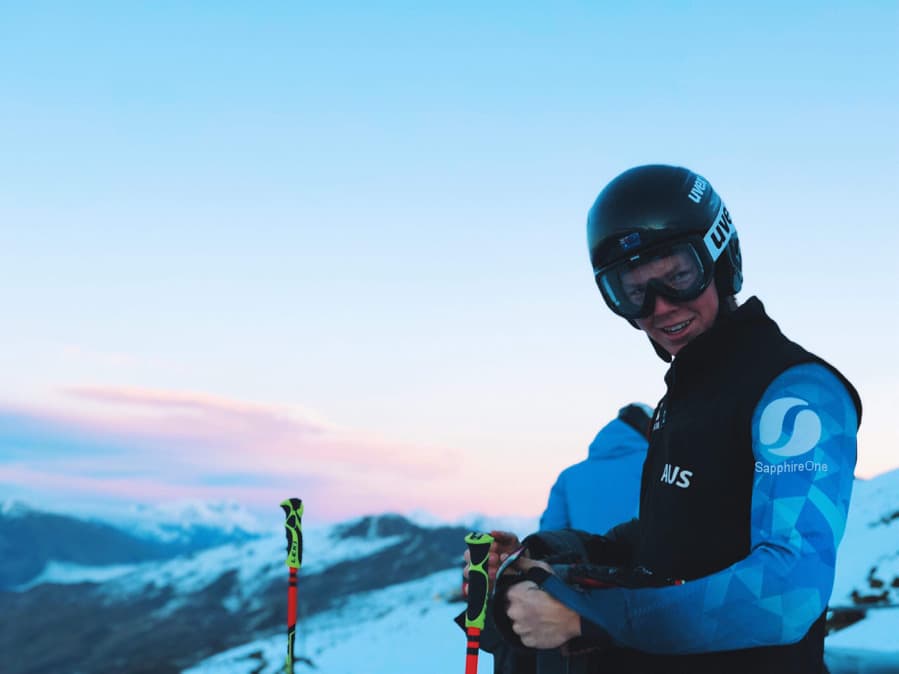 Jack Adams, Connor Leggett, Shaun Findlay with their Austrian team mates have continued to hit the training hill at Coronet Peak. With ideal conditions of sunny skies and icy snow they have been able to maximise their time on the hill.
Coach Raphael Galleris kept busy videoing every run of every athlete (video of Jack going hard in GS attached) so he and the athlete can do a thorough analysis at the end of the day, all part of the training routine.
While the team continued their training Theo Coatestravelled with the New Zealand Ski Team to compete in the Cardrona Tech Series Slalom races. Jack was also scheduled to compete in this event however a crash during training the day before led to him pulling out of the race at the last minute.
Theo didn't finish Race 1 however in Race 2 he managed to ski from a start of 32ndto a finish position of 14th. Congratulations to Theo on a great start to the race season.
Cardrona Ski Field is located above the magnificent town of Wanaka. Located in the stunning alps of the South Island in New Zealand, visitors from around the world are drawn to the Wanaka region by its outstanding natural beauty. Wanaka's lakes and mountains and proximity to Mt Aspiring National Park,makes it the ultimate base for outdoor activities.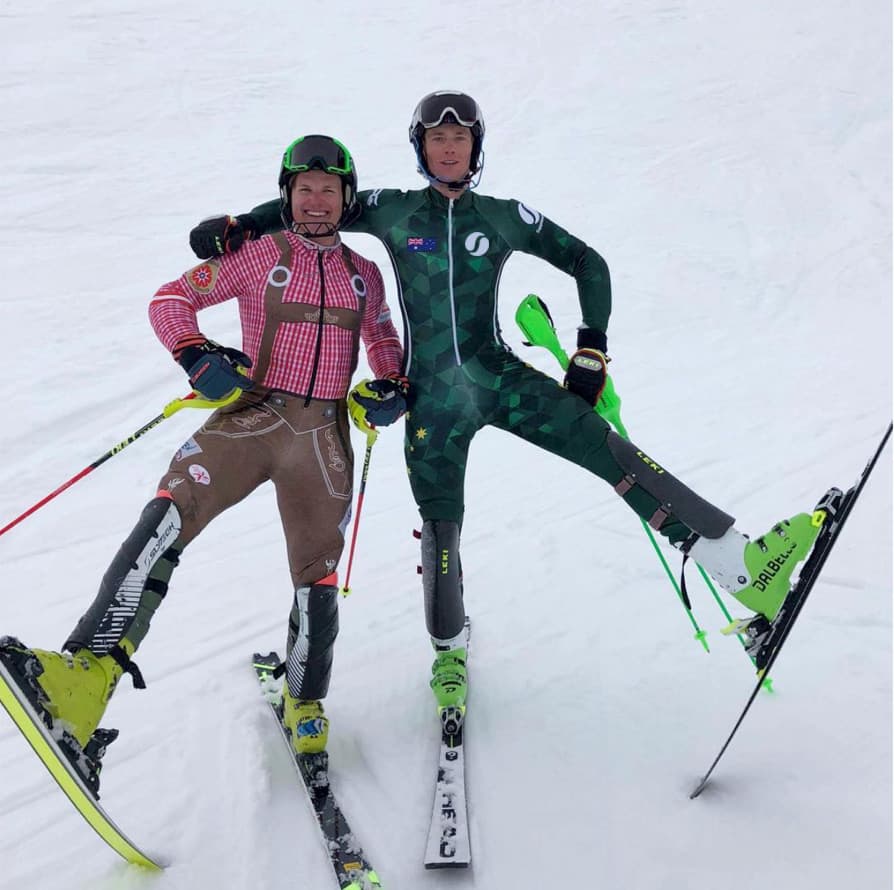 These two weeks training for the Team is the lead up to the National Championships Coronet Peak, Queenstown starting this Sunday August 12 and running for four days through to Wednesday August 15. Over the four days there will be four slalom and four giant slalom events (two mens and two womens of each discipline).
After the four days of racing the New Zealand National Champion will be announced. Following is a video from the 2017 National Championships. In 2017 this race drew a large international field including athletes from Slovakia, Slovenia, Czechoslovakia, Switzerland, USA, Netherlands, Norway, Liechtenstein, Norway, Canada, Italy, Greece, Sweden, Japan, Phillipines, Great Britain, Belgium, Austria, Germany, Nepal and of course Australia. Below is a photo of Slovakian athlete Richie Leitgeb (Austria)in a race suit made to represent his national costume with SapphireOne Team athlete Theo Coates.
Watch out for the next blog that will have highlights of the results from this exciting event. Team athletes racing this weekend are Jack Adams (NSW), Theo Coates (NSW), Connor Leggett (QLD) and Shaun Findlay (VIC). We wish the SapphireOne Team athletes and all competitors good luck and safe racing.
National Championships Coronet Peak, New Zealand, 2017
July 19, 2018 12:16 pm | by Loren
After two weeks skills and gate training at Round Hill Lake Tekapo and Mt Dobson the SapphireOne Alpine Ski Team split up as they leave the McKenzie country in South Canterbury. The team had a fantastic time in the region, even having time to go trout fishing, Warwick Crawford was pleased to catch some of New Zealand's finest trout.
Hugh McAdam and Warwick Crawford now head back to Australia to finish their year 12 studies, Hugh at The Scots College in NSW where he is the current captain of snow sports at the senior school, and Warwick at Mansfield Secondary College in Victoria.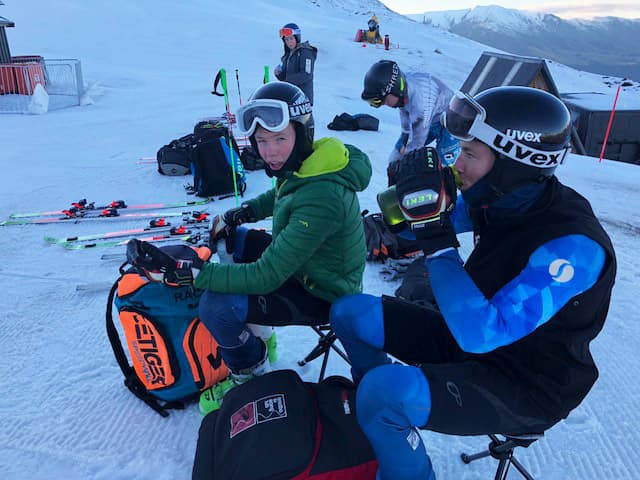 Meanwhile Jack Adams heads down to Central Otago to join team member Theo Coates at the home of New Zealand Olympian Adam Barword in magnificent Queenstown.
Jack has one week before heading home to Sydney, back to University of NWS (UNSW) for a week, then heads back to join the team in Queenstown. Theo will stay with Adam for two weeks before joining Jack and the rest of the team.
Coronet Peak Queenstown offers a world class training facility unique in the Southern Hemisphere.  Ski legends such as Ted Leggity and Michaela Shiffrin regularly train here.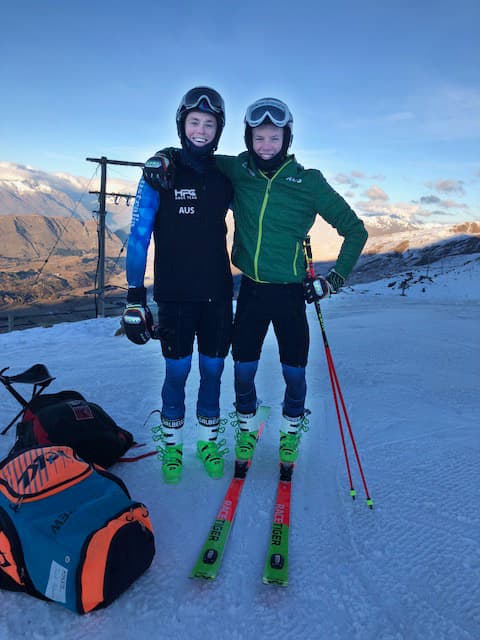 Coronet Peak is the training base and mountain for New Zealand Olympians Adam Barwood, Willis Feasey, Alice Robinson and their coach Nils Coberger, and also past Olympian and former alpine skier  Annelise Coberger (skiing, 1992, '94). Born in Christchurch, Annelise became the first person from the Southern Hemisphere to win a medal at the Winter Olympics when she won silver in the slalom at Albertville in France in 1992.
The New Zealand Alpine team will all be training at Coronet Peak Queenstown over the coming weeks alongside our SapphireOne Alpine Team for the upcoming New Zealand Championships, to be held on the 12 to 15 August 2018. The New Zealand Alpine Ski Races are always well supported by a large range of international teams from some of the ski nations powerhouses such as the Austria Ski Team and the USA Ski Team.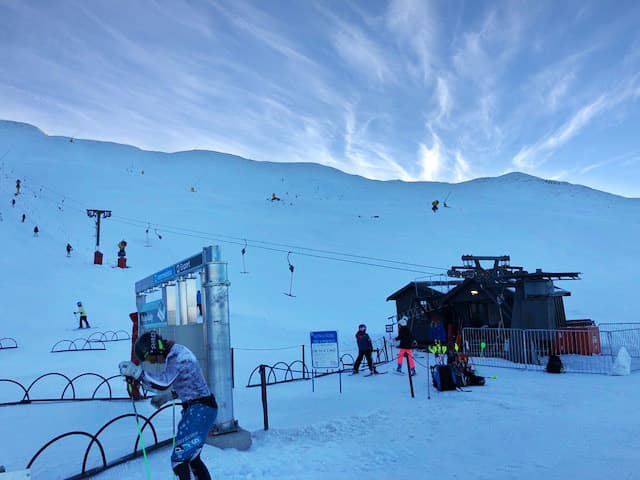 For a sneak peek at the full capabilities ERP, CRM, Accounting Software, Human Resources, Payroll, Assets and Document Management,  check out SapphireOne and request a live demo, it is everything you'll ever need to make your company management a success. Know more about us.
July 9, 2018 12:41 pm | by suzanne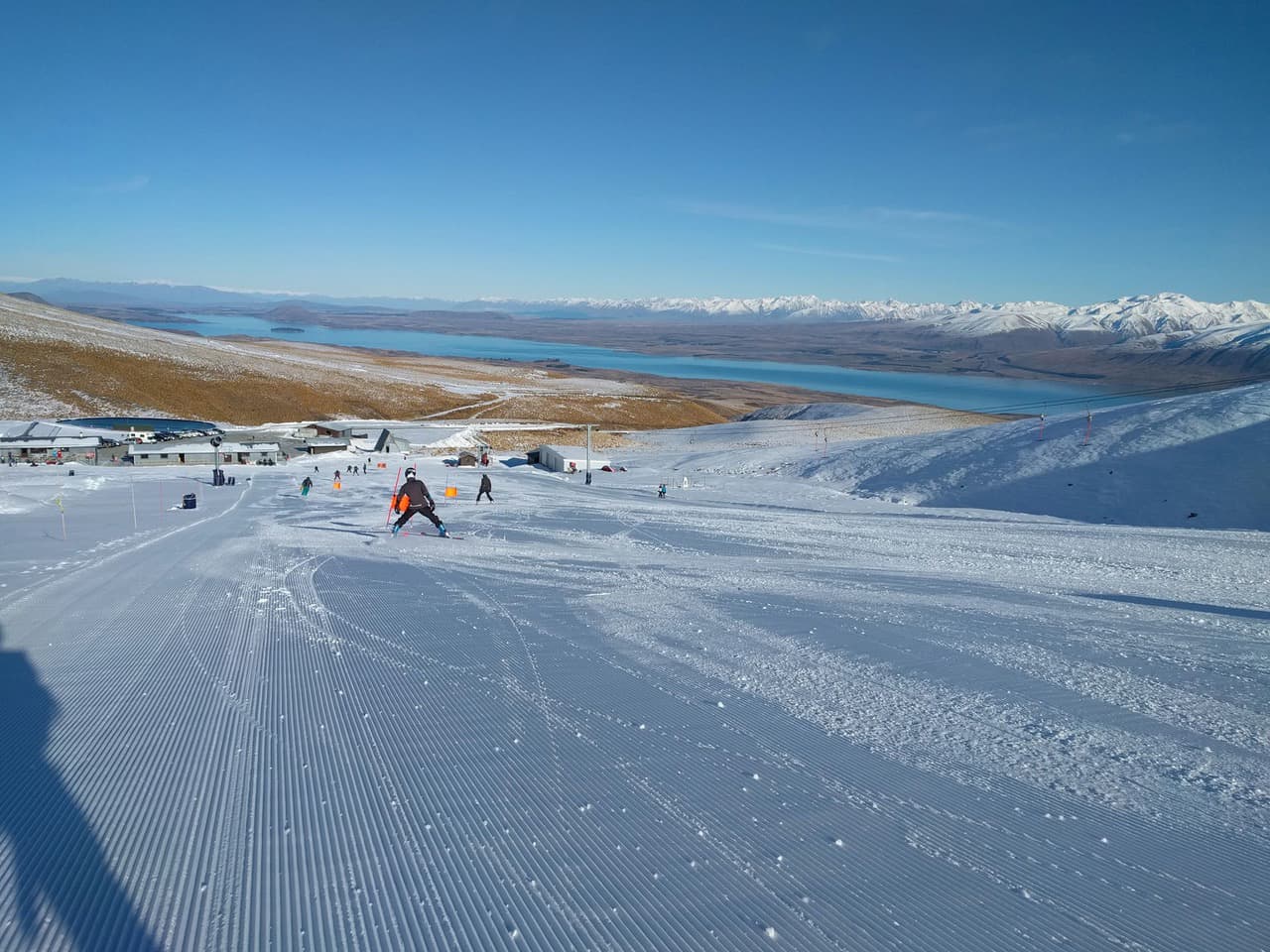 A few members of the SapphireOne team started their southern hemisphere winter season campaign in the South Island of New Zealand this week, in the spectacular McKenzie country, basing themselves at Lake Tekapo.
Jack Adams, Warwick Crawford and Hugh McAdam have had a busy first week for the start of the season focusing on Giant Slalom skills, drills, and lots of race gates. The rest of the team, Theo Coates, Connor Leggett and Shaun Findlay will join them in New Zealand at the end of July, where they will all move to the adventure capital of the world, Queenstown.
The Alpine Ski Team were blessed with another two days of good weather and conditions as the week comes to an end.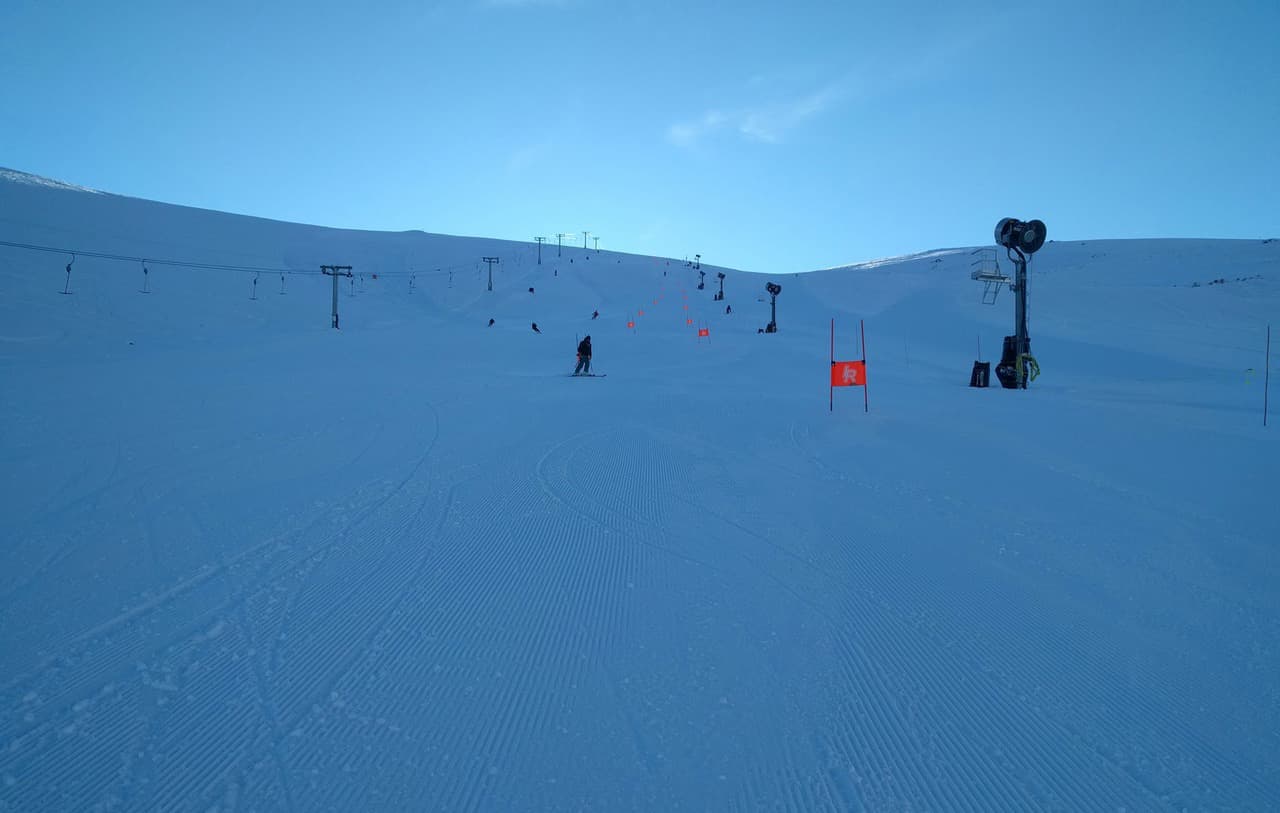 The first day saw plans to train at Round Hill Ski Field cancelled as the resort closed due to the classic northwester which put them on wind hold. With a quick change of plan on the second day, the Team headed to Ohau Snowfields nestled deep in the McKenzie High Country, on the shores of Lake Ohau.
Wednesday everything was back on schedule as the alpine ski Team hit the slopes of Round Hill Ski Field. With breathtaking views of Aoraki Mt Cook, the Southern Alps and Lake Tekapo, Round Hill Ski Field set the perfect back drop to train on full length Giant Slalom courses with perfect conditions.
Saturday is a day off, then training starts again with a full week Slalom block at Mt Dobson Ski Field.
SapphireOne delivers world class ERP, CRM & Business Accounting Software. Our relationship with our clients is unique, we work with them as a team.
For a sneak peek at the full capabilities ERP, CRM, Accounting Software, Human Resources, Payroll, Assets and Document Management,  check out SapphireOne and request a live demo, it is everything you'll ever need to make your company management a success. Know more about us.