July 26, 2019 3:08 pm | by Archana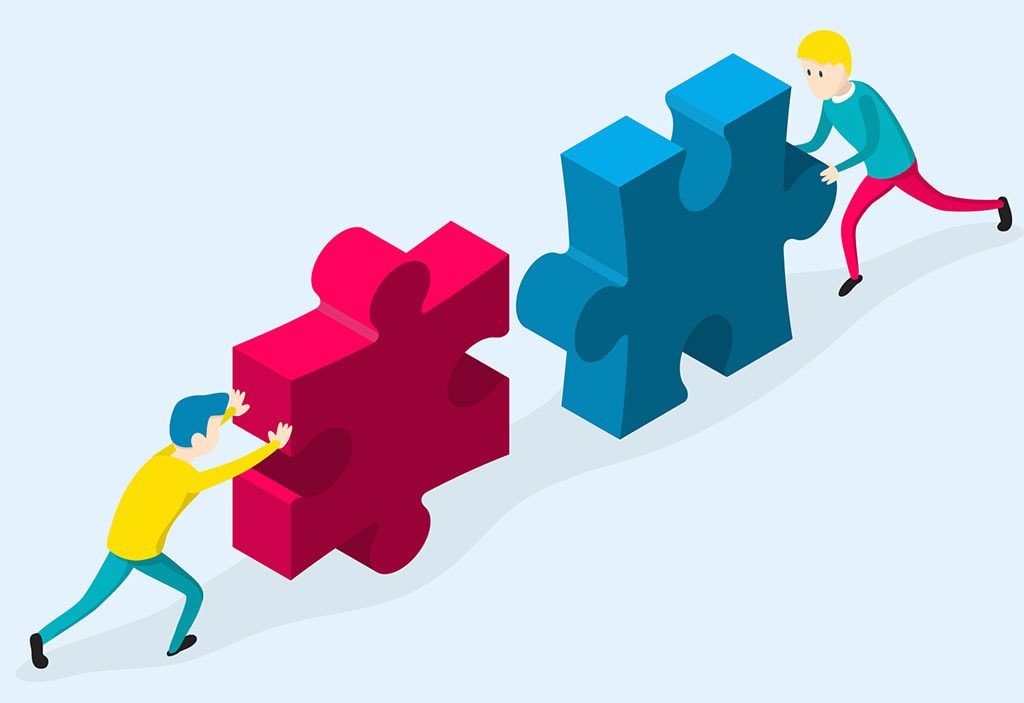 ERP and CRM integration allows departments and systems to talk with each other to increase profitability and sales. A Customer Relationship Management (CRM) system provides transparency, better qualified leads and manages valuable customer interactions. It also stores valuable information from your marketing department. Marketing develops new customer relationships through content, digital marketing and management, sourcing and nurturing leads etc. This helps with brand awareness and increasing your market share.
On the other side, your ERP system manages the back-end processes from accounts, operation and human resources departments. These include order placement, tracking, billing, shipping, accounting and supply chain details. So why integrate these systems and departments together?
Benefits to your bottom line of an ERP and CRM integration
1. Reduction in data entry and improved efficiency.
One centralised location for your data ensures any updating of information from accounts, operations, sales or marketing is only entered once. This saves you time and money as these mundane tasks are often labour-intensive. Combining your CRM and ERP automates and manages processes through workflows, which enhances your efficiency by simplifying them.
2. Stronger Visibility, Forecasting and Accuracy.
Your sales reps need to be able to access on-the-go, real-time data. Errors are reduced when they can enter a quote or order in the one system. The ERP system allows the sales rep to look into current inventory and costings for these quotes. The CRM stores promotional and marketing activities which can be accessed whilst on the road to obtain true, accurate quotes. Customer interactions and sales documentation can be produced quickly increasing visibility and efficiency. By integrating both, staff gain access to the whole picture to assist with sales and forecasting.
3. Complete 360-degree view on your customers.
A complete view of your customers provides better insights for building lasting relationships and determining where there is potential for future growth. Fast and consistent up-to-date data enables better analytics and reporting. This helps to effectively market and track changes in your customers preferences, profitability, and loyalty.
4. Cross-Departmental Collaboration.
Departments have different functions within the business and can sometimes discourage collaboration and sharing of information. This ends up making data accessibility a challenge and duplication a problem. When departments talk to each staff are able to access real-time data, view all relevant key facts, so they can work towards achieving the company's goals.
How They All Work Together
Both ERP and CRM systems improve efficiencies in business processes which in turn strengthens your business. A CRM system coupled with marketing drives sales; an ERP system manages customer information once the order has been placed to reduce overall costs.
With one source of truth, management has an overview in real-time of the business, what is happening in every department. This is extremely important for growing companies and companies who want to scale. A single source of all data and transactions contains contact details, shipments, credit history for quotes, orders and any other customer service interactions. This ensures anyone from sales, marketing, accounts or operations can access a complete history of the customer when required. Business workflows will be enhanced which ultimately improves revenue generation, reduces costs, and provides management with more insightful and useful reports.
Click for more information on ERP and CRM systems and the latest release of SapphireOne ERP, CRM, DMS and Business Accounting Software Application. Alternatively, contact our office on (02) 8362 4500 or request a demo.
March 21, 2019 1:18 pm | by Archana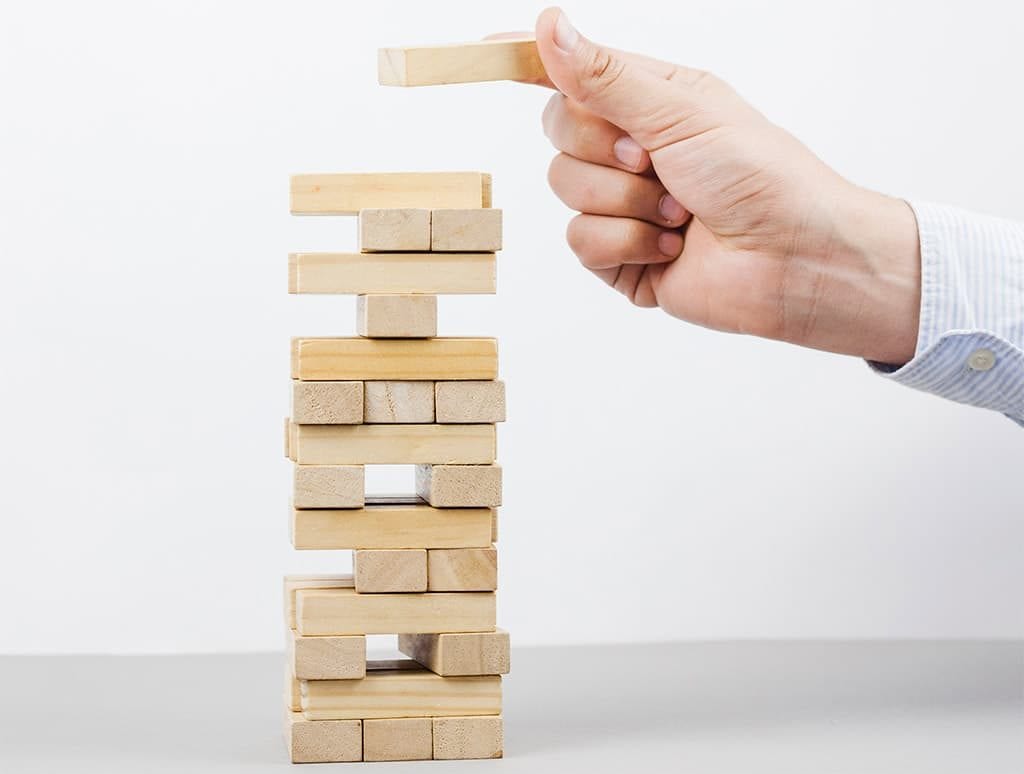 We all know that customers are the key to your business success. But where should you focus your time and money on? Acquiring new customers or keeping the existing ones happy? Well it can come down to simply budget. It costs more to find new customers than to keep the ones you already have. So, customer relationship management makes more business sense.
Managing interactions with your customers helps your sales team gain better insights and understand a customers' needs. Then they are able to address those needs throughout the customer lifecycle. Your sales team will be able to prioritise the right customer relationships and know when and where to engage. Building these relationships creates a bond of trust.
Maintain your customer relationship management – tips on easy ways
The fundamental element of retaining your customers is to understand their needs. Here are a few management tools to consider:
Listen to your customers
Keep in contact, always be approachable and respond. A good way to listen and respond quickly is by social networks. Twitter, Facebook, and Instagram accounts provide a space for your business and customers to connect. Customers tend to reach out and will express concerns on issues and provide feedback.
Respect your customers time
We all know time is becoming the most precious resource. So, respecting your customers time shows that they matter to you. Schedule appointments so no one has to wait on the other party and know when to small talk or talk business. Get straight to business and you'll be seen as respectful and self-aware.
Follow the rule : under promise and over deliver
Yes, it is a cliché, but it should be a habit. No customer wants to feel let down and if you over deliver, you'll always look good.
Set mutual goals and build credibility over time
As soon as you start a new project organise a time to discuss and come up with mutual goals. This ensures everyone is on the same page and can be referred to later on if challenges arise. Also credibility takes time so don't try and build overnight. Trust takes years to build so be consistent and methodical in how you deal with your customers.
Be transparent and keep in touch
Remember everyone makes mistakes so be open about them. This proves that you're human and will put your customer at ease after the initial frustration. Also stay in contact to stay "top of mind". This again shows you value the relationship and helps to ensure your customers don't leave you for someone else or forget about you.
Click for more information on improving customer relationships and sales with SapphireOne CRM.

Alternatively, contact our office on (02) 8362 4500 or request a demo.
February 4, 2019 3:13 pm | by Archana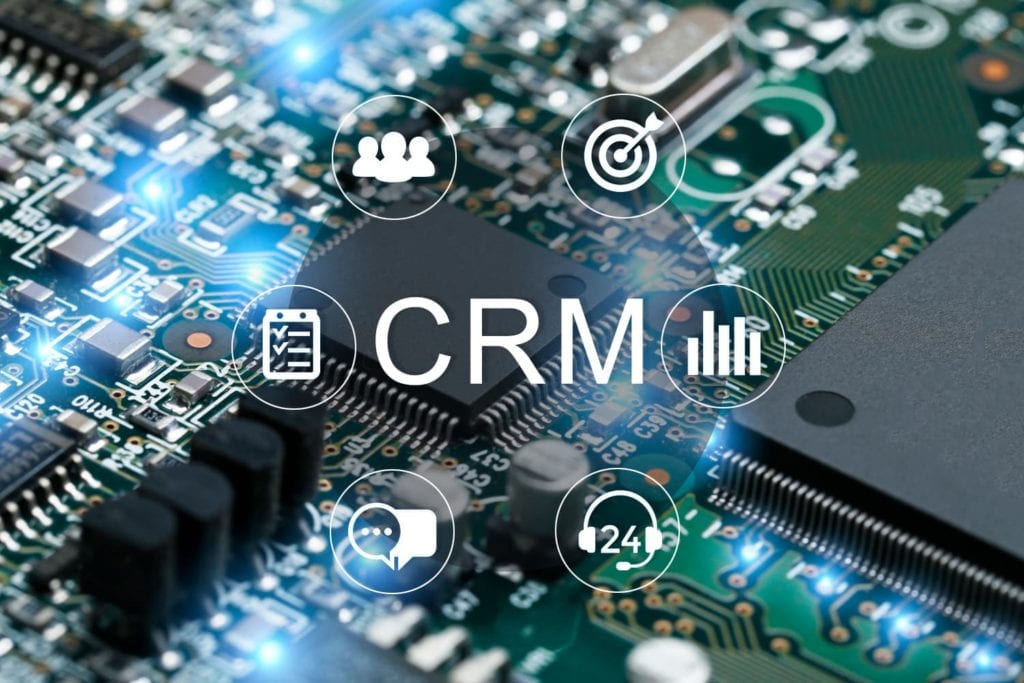 The electronics industry is dynamic due to fierce global competition in developing and launching new and innovative products. Product life cycles have shortened dramatically, customer preferences have shifted, shaping the industry today. The most common element in the electronics industry is change. Delivering goods and providing customer service is not enough, you need to meet changing demands and respond accordingly in a timely manner.
Customer Relationship Management (CRM) software covers a broad set of applications designed to help the electrical industry manage many processes. Detailed production, manufacturing, test and measurement activities, customer data and interaction, real-time business information are visible across all departments. Your CRM software application needs to integrate with inventory management, customer communication, sales and marketing and automate these processes within the organisation.
SapphireOne CRM software application adapts to the Changing Electronics Industry
The present environment has led the industry to change structure and operational ways. Communication and sales have begun to rely heavily on digital, mobile and off-site meetings. Customers are wanting more engagement and the competition is fierce. CRM leaders are embracing a more digital model across marketing, sales and service practices. They are focusing on predicting customer behaviour and shaping experiences across channels through customer insights.
SapphireOne ERP, CRM, DMS and business accounting software application provides your sales team real-time access to your database via iPhone, Android device, iPad, tablet, Macbook Pro or laptop. This ensures better control and visibility into customer and supplier activities. Business can track front to back end functions for administrative, financial, inventory, standards, technical and sales support. Ultimately this will help in increasing leads and sales with quick closures. Point of Sale (POS), Inventory Management, Material Resource Planning (MRP) Supply Chain Management (SCM) and Enterprise Resource Planning (ERP) are included in the SapphireOne ERP, CRM and business accounting software application.
Click for more information regarding improvements and features within the latest release of SapphireOne CRM software application. Alternatively, contact our office on (02) 8362 4500 or request a demo.
January 25, 2019 1:54 pm | by Archana
Accounting software integration with CRM software for business (CRM) enables organisations to view their customer data in the one place. By combining both, managers have the ability to view not just contacts, but access all relevant customer information and history in the one database to maximise business efficiency and productivity.
More small-medium size businesses are realising customers are key to their success so looking for a CRM software to gain sales insights, provide marketing tools, help acquire new customers and retain their existing ones. Companies today are realising retaining current customers is more productive in time and resources than searching for new ones. This is where a good CRM software can help.
Main Features of a CRM
CRM is used for contact and lead management, tasks and sales, email tracking, campaign management, social media management, reports and dashboards and mobile apps. A CRM application ensures you capitalise on the customers you have and help in obtaining new ones via customer interactions, sales management, marketing campaigns and more. Accounting software provides you with an extra level of insight via linking all the customers' details with their financial records. In the one datafile, you can analysis customer purchase information, billing and shipping details, see what products or services generate the best revenue and more.
Integration of the two frees up time, allows seamless real-time sharing of data between departments and more importantly for business today, stops the need for manual data entry.
SapphireOne ERP Application, CRM and Business Accounting Application power together for an all-in-one solution
SapphireOne CRM Software Solution ensures you build stronger relationships, encourage conversations and increase sales based on multiple channels. A deeper reach of client engagement is achieved by organising all interactions- emails, phone calls, appointments within the vendor, client and employee files.
Our SoftPhone technology enables users to call any number without a physical telephone. Users call between a computer and phone network and maximise administration. Fast and easy overview of inbound and outbound calls is at your fingertips as all calls made within SapphireOne are automatically logged, timestamped, with date and time in the individual files.
Integration with our ERP, DMS and Business Accounting Application ensures a 360-degree view of your customers in the one place. Sales, financials and support can be viewed in real-time to help speed up business processes, improved staff efficiency, remove duplications and errors of manual data, and ultimately save businesses time and money.
For more information regarding improvements and features within the latest release of SapphireOne CRM Business Accounting Software please contact our office on (02) 8362 4500 or request a demo.
January 22, 2018 5:16 pm | by Archana
We are excited to introduce our new Support framework, this development is for our existing Platinum and Diamond Support clients. With Sapphire Support System, our customers get better self-service and will see improved efficiency and faster resolution times.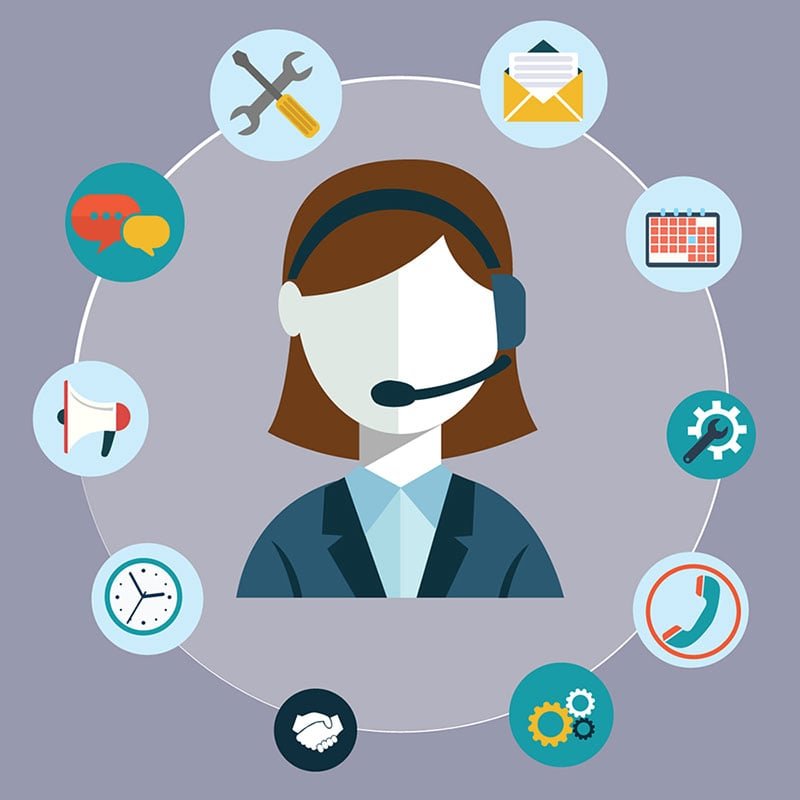 To access our online support system, log in to SapphireOne.com and select Support:
Click on 'Book A Support Call Now' button for support booking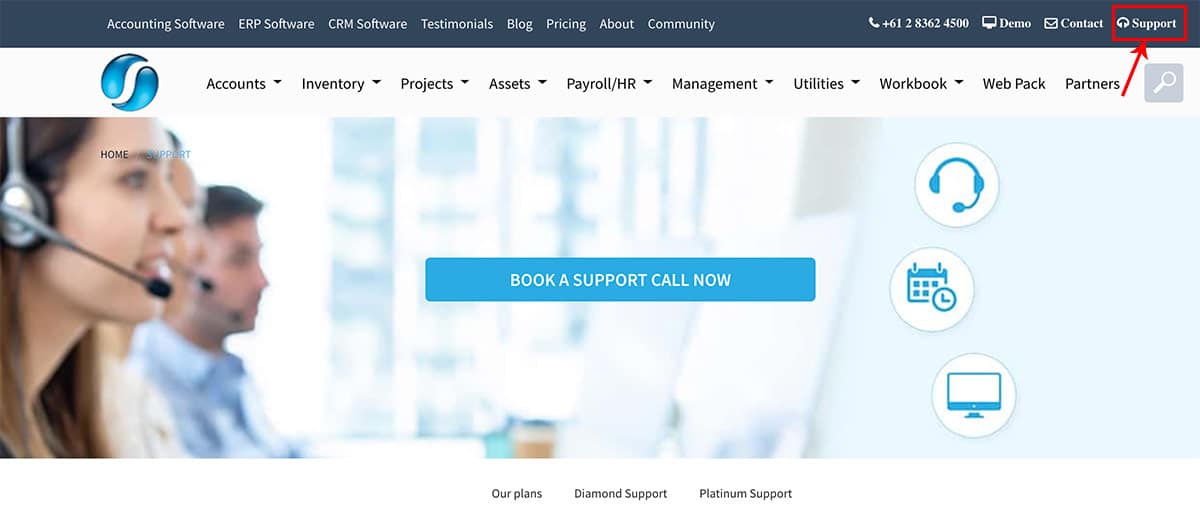 Enter your support code (Client ID + serial number)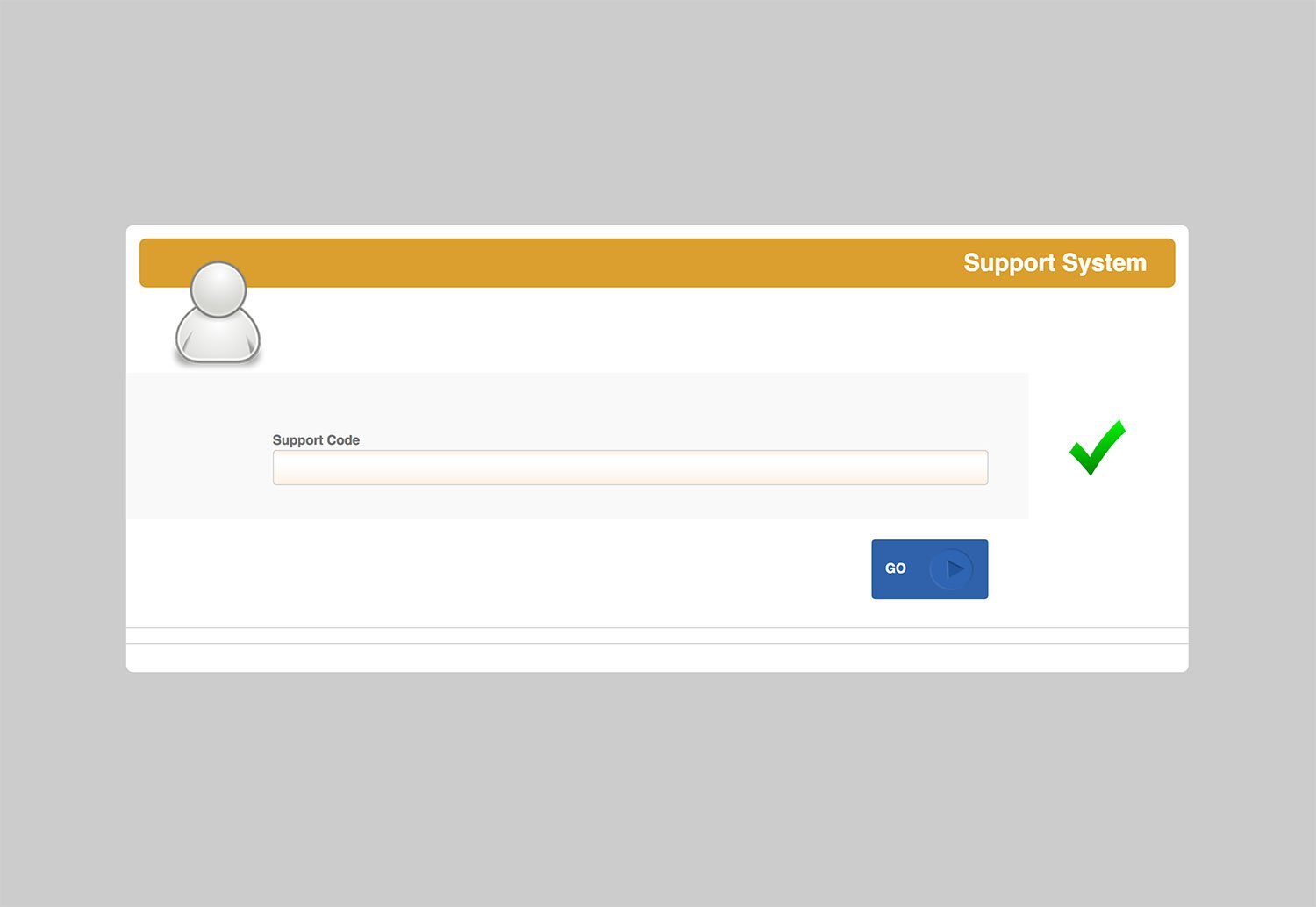 Select GO :-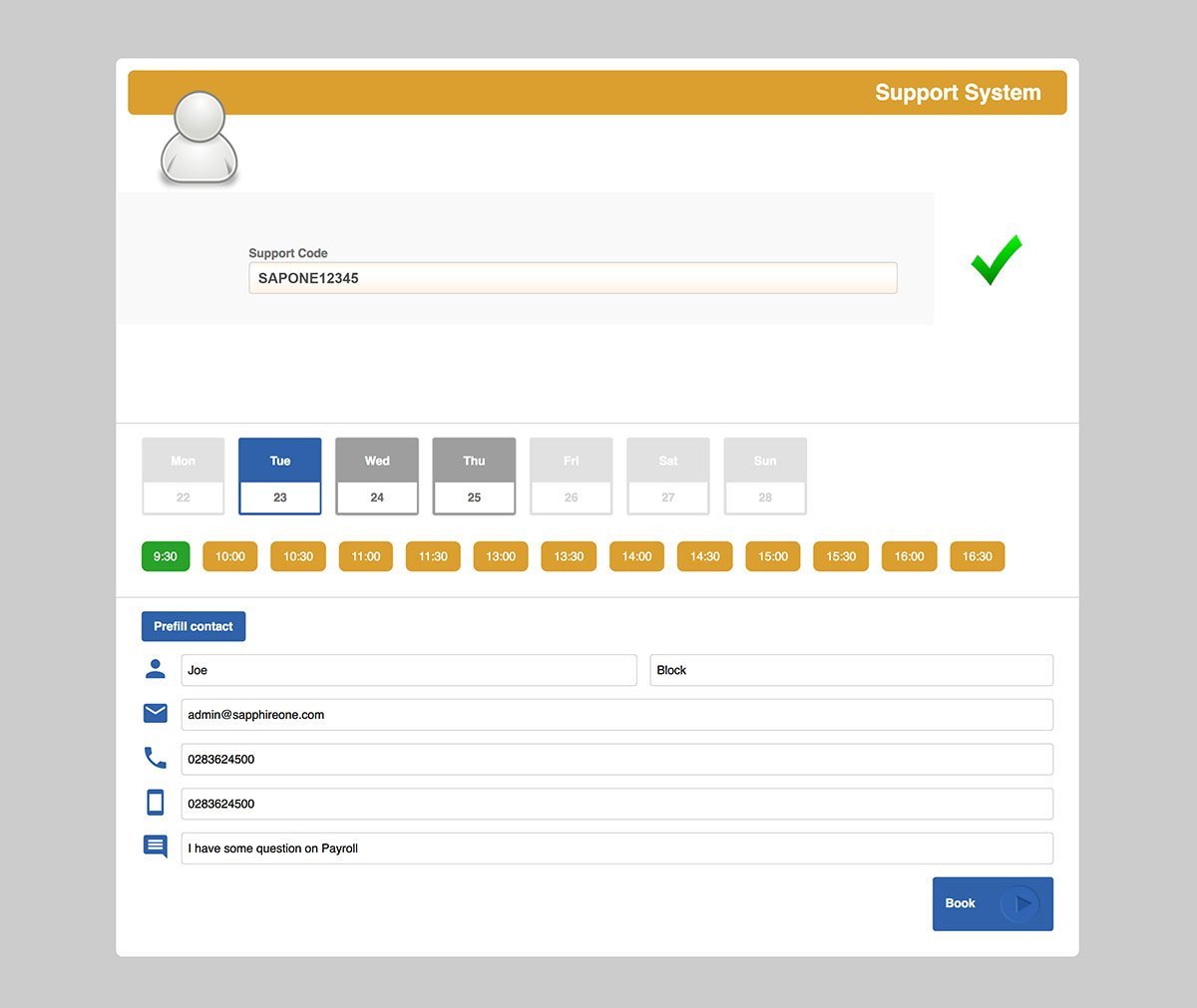 Fill in your contact details (or select from the prefilled options)
Select the date and time from the available appointments, add a description of your support query. You will receive an email confirmation of your appointment.
Implementing SapphireOne's Support System will definitely bring an improved customer relationship (CRM) into Sapphire for both our clients and our technical support team.
As always, if you have any questions regarding these changes or any other queries don't hesitate to reach out.
For a sneak peek at the full capabilities ERP, CRM, Accounting Software, Human Resources, Payroll, Assets and Document Management, check out SapphireOne and request a live demo, it is everything you'll ever need to make your company management a success.
How to book a support call?
September 7, 2017 3:10 pm | by Archana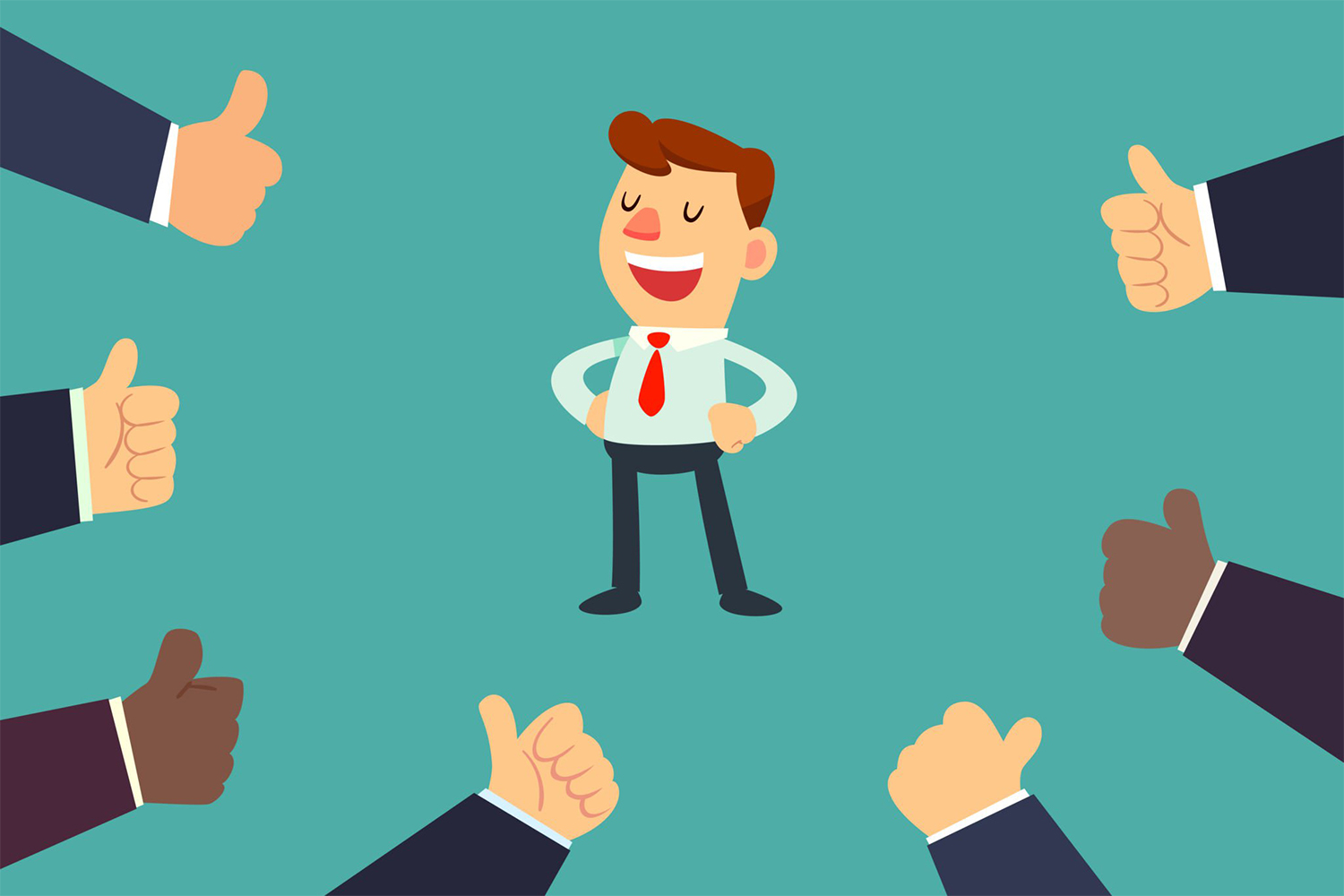 The SapphireOne software has continually changed since 1986 when we first started. We continually upgrade and develop the software to suit the needs and requests of our customers. When we add new features into the software it benefits everyone not just the customer who has requested the new feature.
In 2001, one of our customers raised an issue about General Ledger Accounts. He started with 200 General Ledger accounts and after a year later it increased to 600 General Ledger accounts where multiple accounts belong to a common account. After analysing the situation, we implemented IDs in General Ledger.
Consolidated General Ledger
In the SapphireOne General Ledger there is a simple merging option available. You can merge multiple accounts into one single account ID which makes it easier to track these accounts. eg if your employee has an ID and later that employees name changes if they get married, then you can associate all accounts with a single ID. This merging ID function can be handy when one of your vendors takes over another vendor and effectively becomes one vendor. You can merge both of them using the merge ID function and the same process goes with clients merging, job project managing, inventory management. As a result, you will have an organised concise General Ledger.
SapphireOne provides services for unlimited, multiple companies within one data file and multiple tax jurisdictions. So If you use the Multi company feature, you can be benefited from consolidated versions of SapphireOne's general ledger reports that show financial data for a group of companies.
Bug fixing – Grant Rudrum from Brazier Motti
Bugs and glitches are inevitable in software development and need to be fixed. Whenever a SapphireOne customer identifies a bug in the system, our software development team try to resolve the issue as early as possible. The good thing about SapphireOne is that bugs and glitches do not affect the data – says Grant from Brazier Motti.
Grant said he has nothing negative to say about the SapphireOne Financial and Payroll modules. Brazier Motti moved to SapphireOne in 2006, as the price was very reasonable and the software was very user friendly.  Grant said SapphireOne's Payroll and Financial modules are very easy to use and have the capability to drill down for specific details when needed. This is one of many reasons why Accountants choose SapphireOne.
A bit of advice from Grant at Brazier Motti –
"New customer needs to set up payroll and financial properly right at the start. Setting up the general ledger debtors and creditors are also essential if you want smooth running from the start. But if necessary, you can merge at a later date too."

Grant is a real SapphireOne fan.
Usability – Endorsement from Harry Magiros from Frutex Australia
Harry Magiros from Frutex Australia has been using SapphireOne since 1999. He found SapphireOne an easy to use software. Harry mostly uses Sapphire web pack which is very useful for him and his team members. It helps them to carry out more productive tasks in a very short timeframe.
Harry says – SapphireOne is a customer based software. It has been developed from its beginning based on the customers' requirements. SapphireOne is a large software suite and he still doesn't use everything. There is so much included in SapphireOne it is a very comprehensive software. Harry says they are still growing into SapphireOne. According to Harry one of the great benefits of SapphireOne is that any new custom programming you request will benefit everyone. SapphireOne includes the new functionality into its software, so all the new functions are available to all their customers.
The SapphireOne financial packages is an industry leader in both functionality and features at an extremely affordable pricing. Discover how SapphireOne ERP, CRM and Business Accounting software suite can help your business by requesting a live demo today.